Operations could resume within 45 days in flooded industrial estates
Prime Minister Yingluck Shinawatra will explain the flooding situation in Thailand to leaders at the upcoming ASEAN summit, to be held in Bali, Indonesia, from November 17 to 19.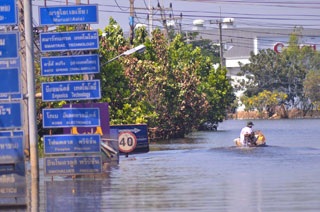 Prime Minister Yingluck Shinawatra will explain the flooding situation in Thailand to leaders at the upcoming ASEAN summit, to be held in Bali, Indonesia, from November 17 to 19.
Speaking on her weekly program "Yingluck Government Meets the People," broadcast on Radio Thailand and the National Broadcasting Services of Thailand (Television Channel 11), the Prime Minister revealed that she would take this opportunity to make better known Thailand's flood relief and recovery plan and package, in order to rebuild confidence in the country among international investors.
At the ASEAN summit, Prime Minister Yingluck said that she would meet leaders of major countries, such as President of the United States Barack Obama, Prime Minister of Japan Yoshihiko Noda, and Prime Minister of the People's Republic of China Wen Jiabao. She would thank the leaders of these countries for their support to help flood victims in Thailand.
Prime Minister Yingluck said that she had canceled her trip to attend the 19th Asia-Pacific Economic Cooperation (APEC) summit held in Hawaii on November 12-14, because she was concerned about the flooding situation and would like to stay in the country during this period to handle the situation. Deputy Prime Minister and Commerce Minister, Kittiratt Na-Ranong, was assigned to represent the Prime Minister at the APEC meeting.
In her video message to the APEC CEO Summit in Honolulu, the Prime Minister cited the recent flooding as the worst in Thai history and it posed a critical and immediate challenge to Thailand and its economy. Torrential rain from five successive storms gave rise to unprecedented flood levels, affecting more than one third of Thailand, as well as some other countries in the region.
The video message recorded on November 4 stated that remedy and assistance measures would be readily available for the seven flooded industrial estates, so that operations could be resumed within 45 days. New distribution centers would be set up in the provinces. Soft loans of up to 8.3 billion US dollars are being planned for SMEs, entrepreneurs, and industrial estate developers. Prime Minister Yingluck reaffirmed that nothing would be spared in the Government's efforts to help everyone who has been affected to regain economic strength.
She pointed out that massive and effective plans for the long-term phase would be developed for the future management of natural disasters, especially from floods. Billions of US dollars would be spent to develop flood-proof industrial zones and to build effective nationwide multi-hazard disaster management system with effective early warning and rapid response capabilities.
Speaking to the Thai people on her weekly radio and television program on November 12, Prime Minister Yingluck reported that the flooding situation in the central region was now improving. The Government is accelerating water drainage and the digging of various canals to drain water into the sea as quickly as possible.
via Inside Thailand — Prime Minister to Explain Thailand's Flooding Situation to the Upcoming ASEAN Summit.
The Latest on Covid-19 in Southeast Asia
Thailand has largely avoided widespread community transmission of Covid-19, but the kingdom is not faring well on the economic front, with a projected contraction of 7.1 percent this year.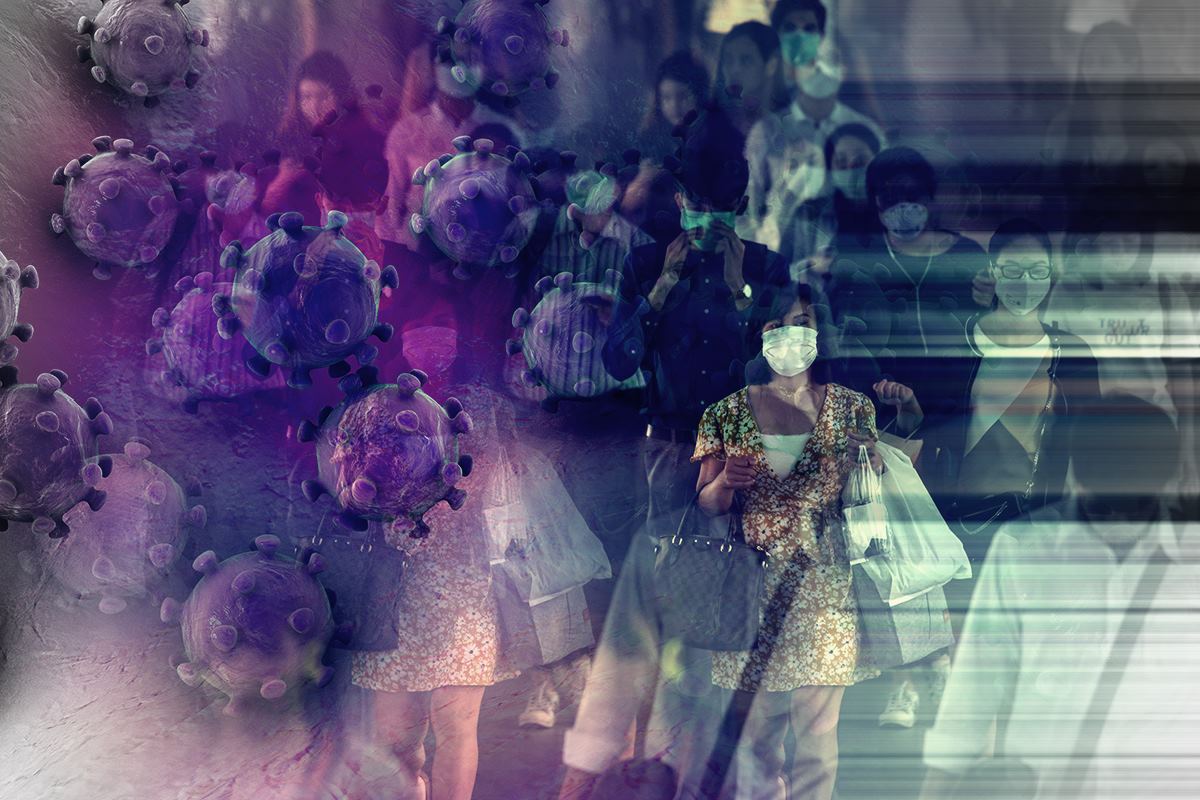 China's debt-trap diplomacy: Laos' credit rating downgraded to CCC
Laos' debt challenge is deeply concerning, with some media commentators suggesting the country is falling into a debt trap as a result of Chinese infrastructure investments connected to the Belt and Road Initiative (BRI)
On 23 September, the Fitch Ratings agency downgraded Laos' credit rating to CCC — the second downgrade in 2020, having dropped to B- in May.
(more…)
Foreign capital still heads to Vietnam
As many as 798 projects added a combined over 5.11 billion USD to their investment capital, down 23 percent year-on-year in project number but up 6.8 percent in value.
Hanoi (VNA) – The total amount of foreign investment poured into Vietnam this year to September 20 reached 21.2 billion USD, equivalent to 81.8 percent of the same period last year, reported the Ministry of Planning and Investment.
(more…)