Malaysia's ICT sector to get major funding boost
Major investments in Malaysia's 2015 budget are set to strengthen the ICT sector by funding infrastructure expansion and providing support for both research and development (R&D) and private sector training.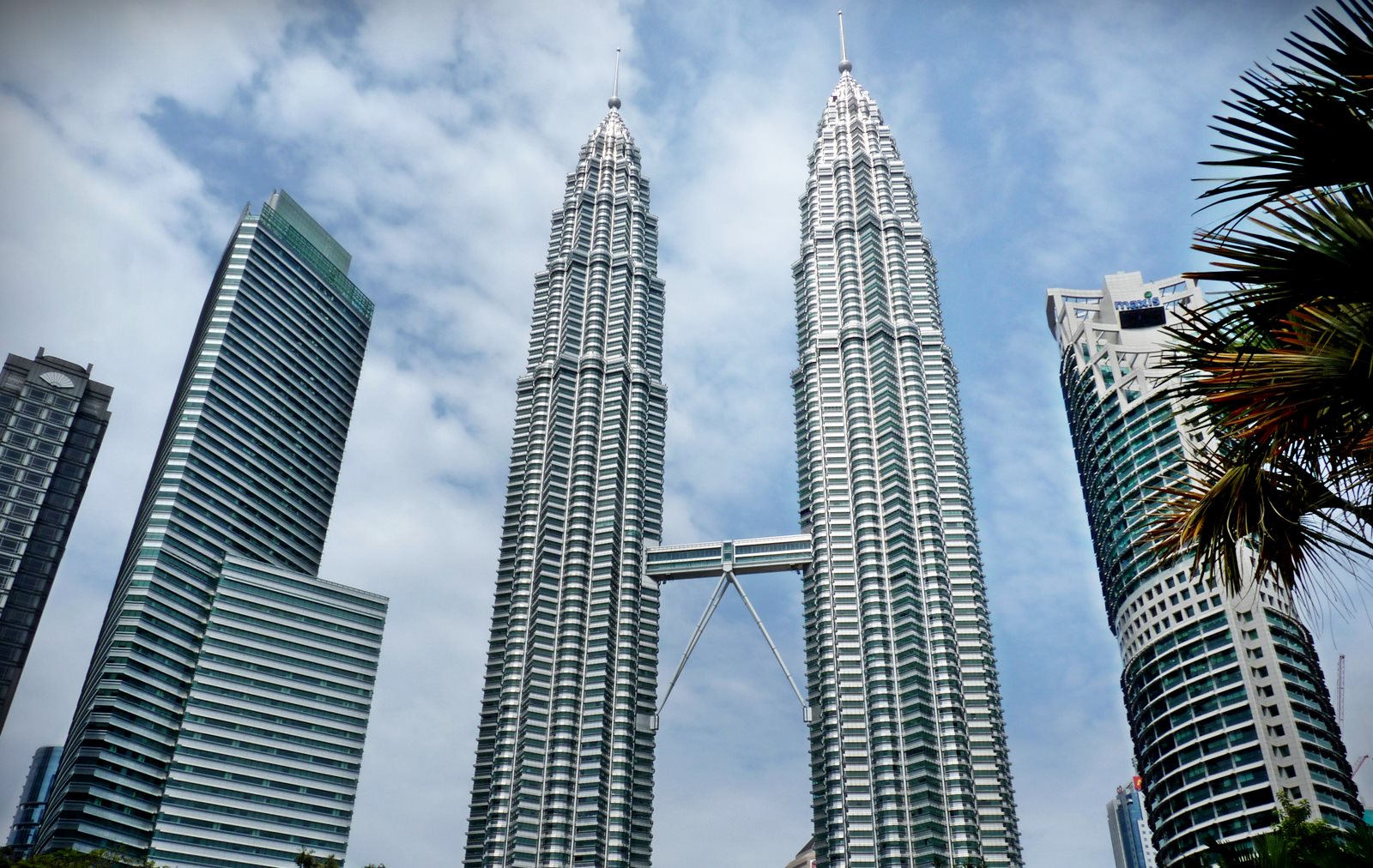 Major investments in Malaysia's 2015 budget are set to strengthen the ICT sector by funding infrastructure expansion and providing support for both research and development (R&D) and private sector training.
While the ICT industry has generally welcomed the new budget unveiled by Prime Minister Najib Razak on October 10, there are some concerns over the impact of a forthcoming goods and services tax (GST) and whether the budget measures will be enough to meet the government's economic targets by 2020.
The budget allocated RM2.7bn ($824.7m) for the construction of 1000 telecommunications towers and the laying of undersea cables over the next three years to boost connectivity and coverage. The prime minister also said in his budget address that the expansion of high-speed broadband in areas of high economic impact, in particular in Kuala Lumpur and other large urban centres, would continue.
The planned investments are likely to help increase internet penetration rates, with some estimates putting coverage at 75% of households as of the end of 2015, up from the 67.7% recorded in the first quarter of 2014.
Funds for creative industries, R&D
In addition to the infrastructure spending, the budget included RM200m ($61m) to support the development of digital content to back Malaysia's creative industries, focusing on areas such as animation, film design and cultural heritage. A digital content industry fund, with capital of RM100m ($30.5m), is to be established under the Communications and Multimedia Commission  to promote the sector.
A further RM80m ($24.4m) has been dedicated to promote the use of new technology, automation and innovation by small and medium-size enterprises (SMEs). The funds will be distributed as soft loans through Malaysian Industrial Development Finance, with additional funds and tax write offs made available for training staff.
A significant gain for the ICT sector in the budget was the increased commitment to back R&D, with RM1.3bn ($400m) being committed to the Ministry of Science, Technology and Innovation. Among the projects to receive funding are those aimed at promoting the development of innovative and commercially viable technology.
Concern over levy
Concerns remain, however, over a 6% GST levy for ICT products and services that is set to come into effect on April 1, 2015. According to the National ICT Association of Malaysia (Pikom), about 75% of Malaysian businesses prefer the forthcoming GST tax to the existing sales and services tax model, however, as of April 2014, less than 25% of organisations had sent their ICT staff to GST training, meaning more financial and training support will likely be necessary before companies are able to adhere to the new levy.
It is thus possible that the new tax could potentially trigger a buying spree by businesses, especially those that have previously not invested in ICT technology, before April.
According to Craig Charlton, senior vice-president in the Asia-Pacific region for solutions provider Epicor, the advent of the GST could see a jump in software sales as companies rush to acquire the programmes necessary to allow them to process information required under the levy's regulations.
"Many organisations still hold on to archaic software that will not be able to adapt to GST requirements," Charlton told Computer World Malaysia in October. "Upgrades to the accounting software to produce the required files requires a substantial time and this cannot be done at the last minute as extensive preparation are required."
Not enough
Pikom officials said more could have been done to strengthen Malaysia's ICT credentials ahead of its target to become a high-income developed nation by 2020. Pikom's chairman, Cheah Kok Hoong, welcomed the investment in infrastructure and additional funds for R&D, but added that the government could have introduced other measures to increase take-up rates by cutting subscriber fees.
"Pikom felt that the budget did not sufficiently address the issue of broadband services charges, which is deemed still high compared to neighbouring countries," he said in a statement. "There should have been more ICT-focused initiatives in budget 2015 in line with our aspirations towards creating a digital economy."
Realising smart cities in ASEAN
ASEAN's rapid urbanisation has implications for important issues such as strained infrastructure, rising inequalities, and public safety and security.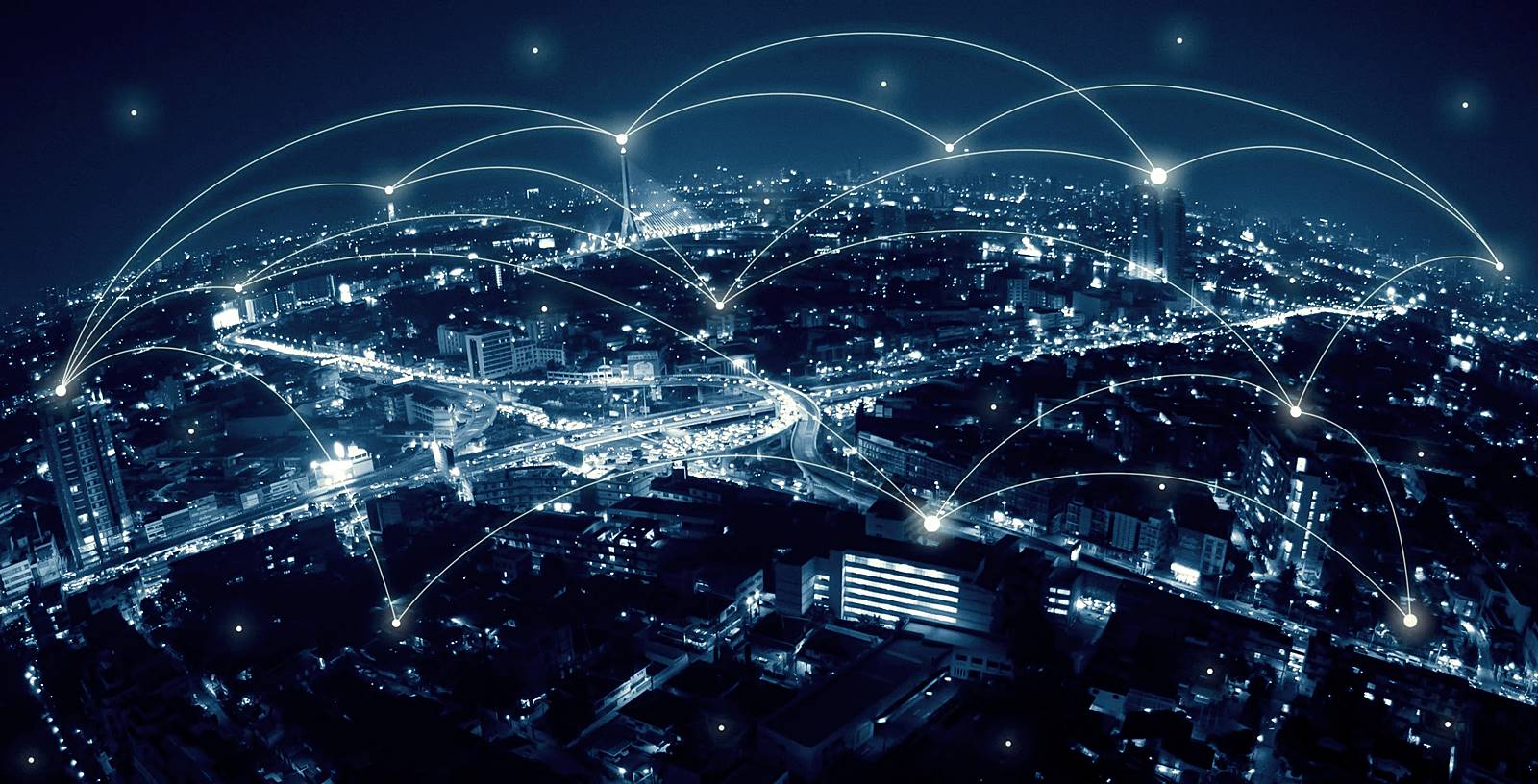 Rapid urbanisation poses concerning implications across ASEAN by straining infrastructure, raising inequality and compromising public safety. If ASEAN is to overcome these obstacles, it needs to make greater use of technology.
(more…)
Thailand leads mobile banking penetration
That is well ahead of the global rate of 41% and higher than China, at 61%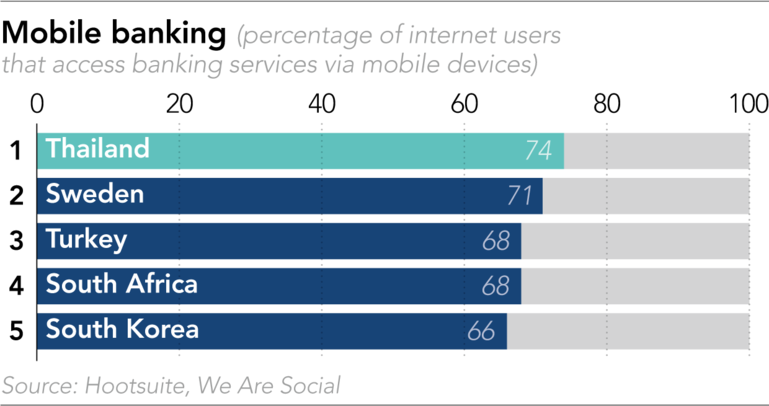 Among Thailand's internet users, 74% access banking services via mobile devices, according to the annual Global Digital Report 2019 from social media management platform Hootsuite and digital marketing agency We Are Social.
(more…)
Thailand Tech Startup Ecosystem Report 2018
The announcement Eko closing a $20 million Series B funding was the biggest startup deal in Thailand at the end of the year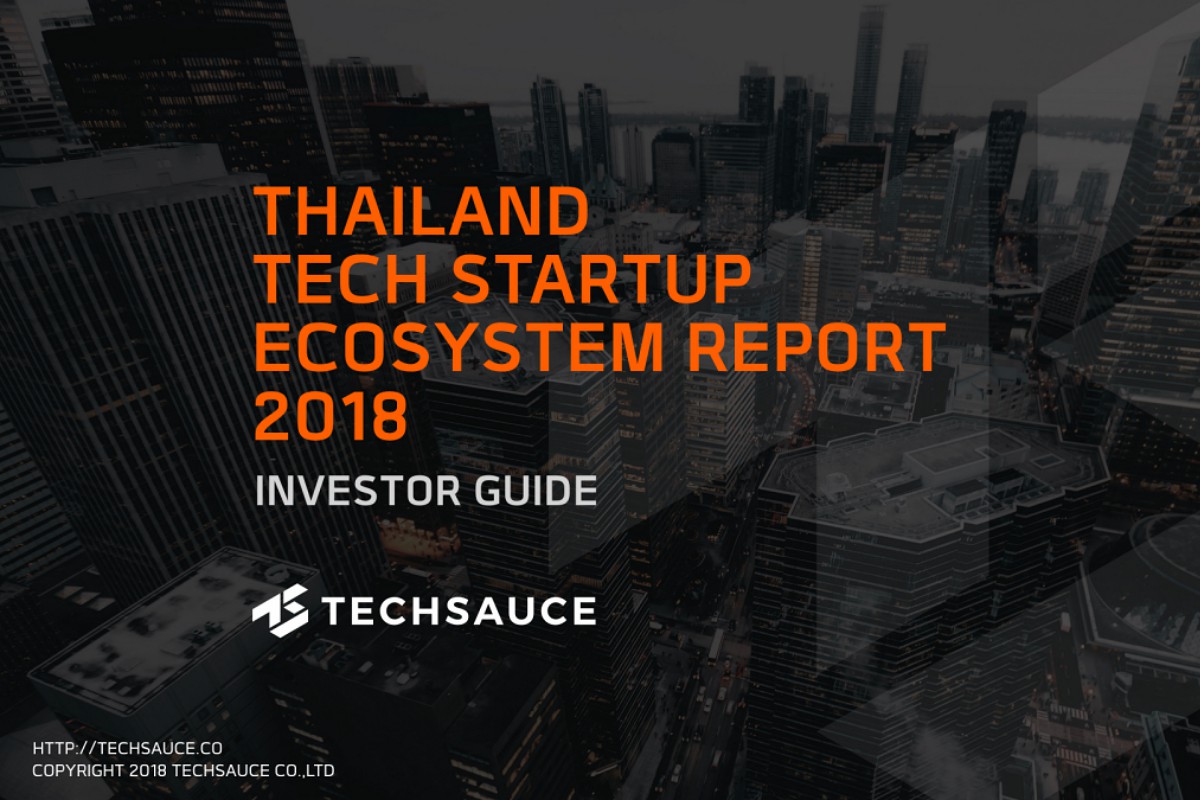 After finishing off 2018, Techsauce has summarized the leading trends in Thailand's ecosystem in the Thailand Tech Startup Ecosystem 2018.
(more…)