Thailand, Vietnam to increase trade up to $18Bn
Vietnam and Thailand have agreed to increase bilateral trade by 20% annually over the next three years, Thailand and Vietnam aim for trade worth US$18 billion in 2015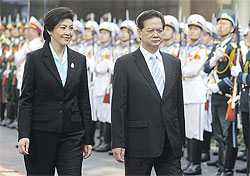 Vietnam and Thailand have agreed to increase bilateral trade by 20% annually over the next three years, Vietnamese Prime Minister Nguyen Tan Dung said yesterday
Both sides agreed to aim for trade worth US$18 billion (560 billion baht) in 2015, Mr Dung said at a joint cabinet meeting with his Thai counterpart Yingluck Shinawatra.
"I am taking this opportunity to increase rice and rubber trade with Vietnam, so we can work together to stabilise rice and rubber prices. This will be beneficial to both sides,"
Ms Yingluck said.
The announcement followed the second joint cabinet meeting between the two countries since 2004. An agreement to resume the meetings was reached when Ms Yingluck visited Vietnam in November last year.
Speaking at yesterday's meeting, Ms Yingluck said cooperation in the fields of politics, economics and culture between the two countries will be strengthened ahead of the implementation of the Asean Economic Community in 2015.
The Thai delegation attending the meeting included Finance Minister Kittiratt Na-Ranong, Tourism and Sports Minister Chumpol Silpa-acha, Defence Minister Sukumpol Suwanatat, Foreign Minister Surapong Tovichakchaikul, PM's Office Minister Niwatthamrong Boonsongpaisan, Commerce Minister Boonsong Teriyapirom, Social Development and Human Security Minister Santi Prompat, national police chief Adul Saengsingkaew and secretary-general to the prime minister Suranand Vejjajiva.
via Thailand, Vietnam to increase trade | Bangkok Post: news.
Vietnam and Thailand agreed Saturday to raise their relationship to strategic partnership. The agreement was reached by Vietnamese Prime Minister Nguyen Tan Dung and his Thai counterpart Yingluck Shinawatra at the second Vietnam-Thailand Joint Cabinet Retreat in Vietnam's capital Hanoi.
The two PMs agreed to accelerate the signing of an agreement on labor cooperation, step up investment cooperation and connectivity in the East-West Economic Corridor, strengthen cooperation in rice exports and in culture, education and training.
Both countries reaffirmed that they will not allow any hostile individuals and forces to conduct activities in their own country against the other country, while promoting cooperation in the fight against transnational crimes and terrorism, in both bilateral and multilateral frameworks.
The two sides also discussed their cooperation in regional and international frameworks, especially the building of ASEAN Community by 2015, as well as some regional issues of mutual concern.
Vietnam also believed that Thailand as the ASEAN-China coordinator will contribute actively to promoting strategic partnership between ASEAN and China for peace, stability and development in the region.
RCEP and China: Reimagining the future of trade in Asia
The Regional Comprehensive Economic Partnership (RCEP) could eventually usher in an era of much deeper regional integration: for corporates doing business in the region, their future success may well hinge on how adeptly they manage to navigate the evolution of Asia's trade landscape under the RCEP.
Last month, 15 countries in the Asia-Pacific region – including the 10 member states of the Association of Southeast Asian Nations (ASEAN) as well as China, Australia, Japan, New Zealand, and South Korea – signed the landmark Regional Comprehensive Economic Partnership (RCEP) on the final day of the 37th ASEAN Summit.
(more…)
Will RCEP help drive South-east Asia's Covid-19 recovery?
The Regional Comprehensive Economic Partnership (RCEP) was finally signed on Sunday November 15, on the sidelines of the annual summit of the Association of South-East Asian Nations (ASEAN).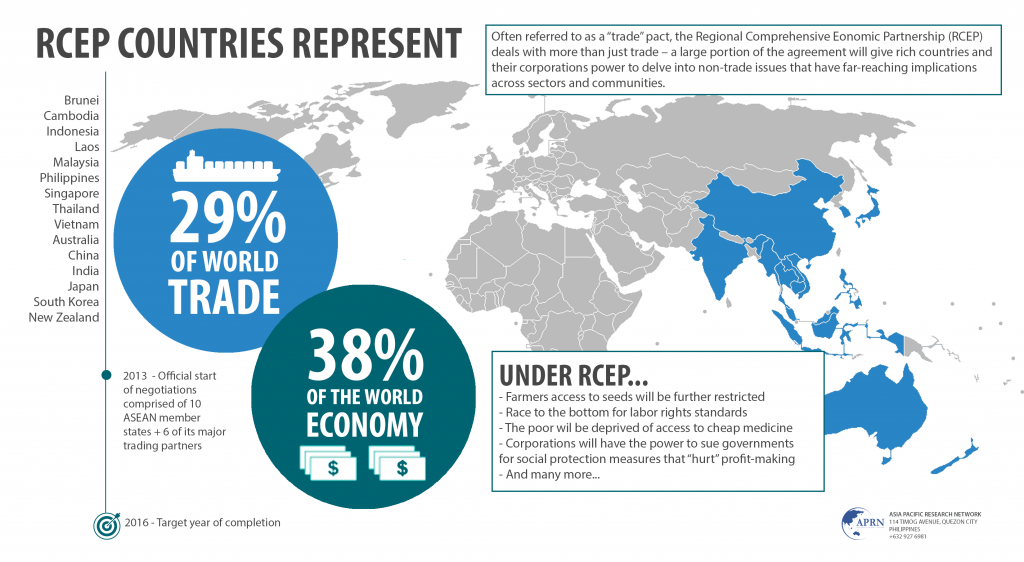 Marking a significant regional milestone, it is hoped that the RCEP will help its 15 signatories recover from the economic fallout of the coronavirus pandemic.
(more…)
Thailand ready to ink big Chinese-backed trade deal
The RCEP will cover all 10 Asean member states plus five partners: China, Australia, Japan, New Zealand, and South Korea and will take effect from the middle of 2021 if at least six Asean members and three partners agree to its terms.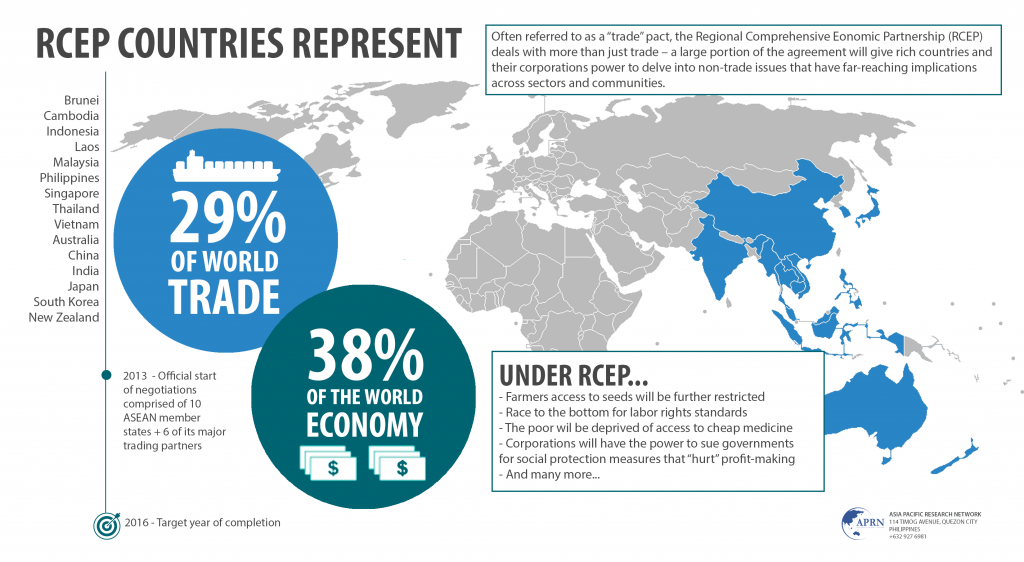 Thailand is set to sign the world's biggest free trade agreement with Japan, China, South Korea and 12 other Asia-Pacific countries at the 37th Asean Summit this week.
(more…)