VN franchise rules under pressure to change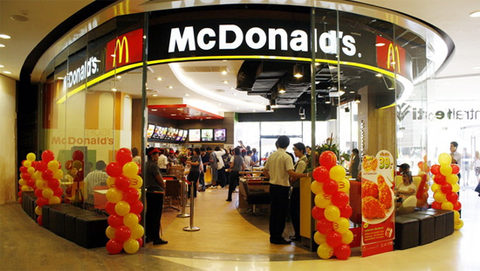 At the end of the 1990s, franchise was still a strange concept to most people in Viet Nam.
There were no opportunities to enjoy or even see the products and services of the world's well-known brands in Viet Nam.
KFC, McDonald, Starbucks and Lotteria were not familiar names for Vietnamese youth. However, this has changed.
Now, you can start a beautiful morning with friends at a Starbucks or enjoy lunch with family at a KFC or Lotteria outlet. You could also purchase the latest Nike or Adidas products as well as those of other world famous brands at stores in Viet Nam.
This change has been the result of a very effective business model – franchise. After 40 years of Doi moi (Renewal) and more than 19 years since its entry into the World Trade Organization (WTO), Viet Nam has emerged as one of the most attractive countries for investors and franchisors, with a population of over 90 million, 65 per cent of whom are under 35 years old, and a very dynamic consumer class with a strong preference for foreign brands.
Despite the global economic slowdown, thanks to its advantageous location, population size, and consumer habits, Viet Nam is now an ideal destination for many investors as well as franchisors.
According to the Vietnamese Ministry of Industry and Trade (MoIT), around 160 franchises have entered Viet Nam so far. This is just the franchises that are required to register with MoIT before officially commencing their operation pursuant to the 2005 Commercial Law.
The dominant business sectors for franchises are food services, retail, education, and entertainment. Food and beverage franchises account for 30 per cent of the registered franchises. The primary reason for the sustained increase in franchise activities in Viet Nam is the adoption of the 2005 Commercial Law and Decree 35/2006/ND-CP (later amended by Decree 120/2011/ND-CP), which, for the first time, provided a legal framework for franchising.
Foreign franchisors are required to register their franchising activities before granting franchises in Viet Nam. If they carry out their franchise activities in the country without a certificate of franchise registration, they will face administrative sanctions, including fines ranging from VND10 million to 20 million (approximately US$439-878).
The…
Foreign capital still heads to Vietnam
As many as 798 projects added a combined over 5.11 billion USD to their investment capital, down 23 percent year-on-year in project number but up 6.8 percent in value.
Hanoi (VNA) – The total amount of foreign investment poured into Vietnam this year to September 20 reached 21.2 billion USD, equivalent to 81.8 percent of the same period last year, reported the Ministry of Planning and Investment.
(more…)
Why Vietnam Has Become a Promising Alternative for US Businesses in Asia
Vietnam Briefing discusses trends in the Vietnam-US relationship, growing economic ties, and how US businesses can leverage and benefit from moving their production to Vietnam.
Following four decades since the end of the Vietnam War, Vietnam's relationship with the US has changed significantly.
(more…)
CLMV's economic growth crashes to two-decade low due to COVID-19
The COVID-19 crisis has caused the rate of economic growth in the CLMV bloc to be at its lowest in two decades, the CLMV economies could grow at 3.4 percent this year
The COVID-19 pandemic is having a negative impact on CLMV economies through their dependency on foreign-sourced revenue from tourism and exports says KResearchCenter.
(more…)