New census seeks to compile reliable data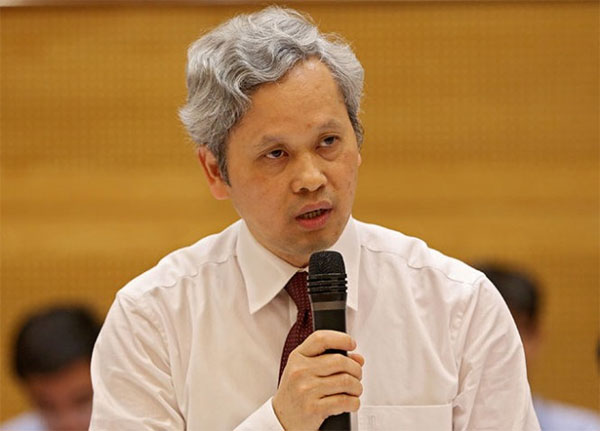 The General Statistics Office (GSO) began carrying out a general economic census nationwide on March 1.
GSO head Nguyen Bich Lam tells the Vietnam News Agency that apart from its usual functions, this census will collect data on foreign NGOs in the country.
What are the main purposes of this census?
This general economic census aims at evaluating many things including results of production and business; application of information technology; structure and distribution of production facilities and workers according to locality; economic sectors and ownership forms.
The census aims to meet management needs of the Party and the State, which includes ministries and localities.
Additionally, based on the statistics from the census, the GSO will compile main statistical indicators in 2016, which was the first year of implementing the five-year national socio-economic development plan as per the Resolution of the 12th National Congress of the Communist Party of Viet Nam.
The statistics will be used to compile macro-economic indicators, including the economic growth of provinces and major cities.
The census will also add data and update the database on enterprises.
What are some important differences between this census and previous ones?
It is basically similar in content and scope to previous censuses.
One difference is that for the first time, this census will collect data on foreign non-governmental organizations to fully evaluate results of their operations in the domestic economy.
The census will use information from taxation offices, the State Treasury and other state agencies such as healthcare, education, training, culture, sports, information and communication.
It will be organized in combination with surveys on enterprises and individuals to list more economic groups and corporations. We will avoid overlapping of surveys.
Disclosure of information about the census will also be made earlier with a variety of publications, based on the subject, economic sector and forms of ownership.
How will this census be scheduled and implemented?
The Ministry of Planning and Investment issued a plan for the census on December 26, 2016 based on the Prime Minister's decision, contents of previous censuses and actual changes in…
Foreign capital still heads to Vietnam
As many as 798 projects added a combined over 5.11 billion USD to their investment capital, down 23 percent year-on-year in project number but up 6.8 percent in value.
Hanoi (VNA) – The total amount of foreign investment poured into Vietnam this year to September 20 reached 21.2 billion USD, equivalent to 81.8 percent of the same period last year, reported the Ministry of Planning and Investment.
(more…)
Why Vietnam Has Become a Promising Alternative for US Businesses in Asia
Vietnam Briefing discusses trends in the Vietnam-US relationship, growing economic ties, and how US businesses can leverage and benefit from moving their production to Vietnam.
Following four decades since the end of the Vietnam War, Vietnam's relationship with the US has changed significantly.
(more…)
CLMV's economic growth crashes to two-decade low due to COVID-19
The COVID-19 crisis has caused the rate of economic growth in the CLMV bloc to be at its lowest in two decades, the CLMV economies could grow at 3.4 percent this year
The COVID-19 pandemic is having a negative impact on CLMV economies through their dependency on foreign-sourced revenue from tourism and exports says KResearchCenter.
(more…)