Stakes are high as Vietnam allow his citizens to gamble in casinos
Macau's biggest junket operator Suncity Group Holdings Ltd. is undaunted in its ambition to start operating Vietnam's largest casino in the central province of Quang Nam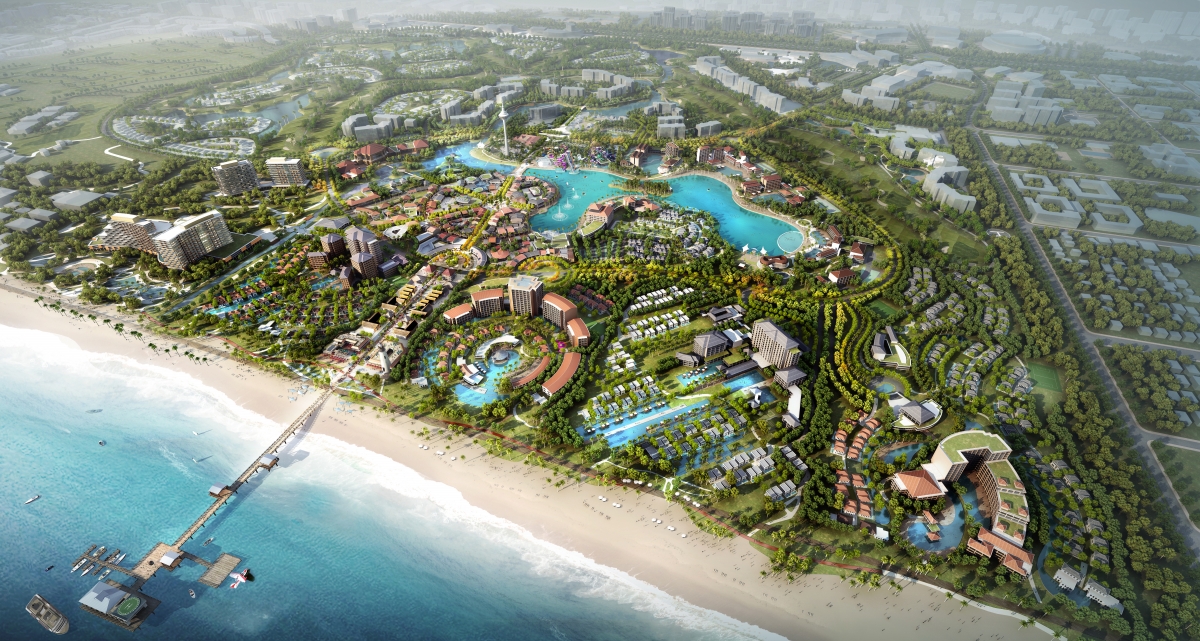 Vietnam has finally made the historic decision to allow Vietnamese citizens to enter casinos in the country. 
Different forms of electronic gaming and gambling would be a boon to the country's tourism sector appealing to high-income international travelers.
Investors have high hopes for high revenues from local gamblers as well as international gamblers, especially from Thailand's growing wealthy class where gambling is still illegal.
Gambling in Thailand is officially banned, apart from the state-run lottery and betting on horses at the Bangkok Turf Club; but, online betting sites like Betway provide alternative for gamblers who don't want to cross the boarder to Cambodia, Vietnam or other neighbouring countries where gambling is legal.
The regional casinos are a regular draw for Thai gamblers, as they even offer buses to pick up players from Bangkok to ferry them to the Cambodian border, where towns such as Poipet offer plenty of options for foreign gamblers.
According to the latest decree, for Vietnamese nationals to gamble at casinos they must be at least 21 years of age, have proof that their minimum monthly income is VND10 million ($440), pay an entrance fee of VND1 million ($44) for 24 hours or VND25 million ($1,100) for a month, and not have any official requests from family members that the casinos should refuse them entry.
Vietnam's largest casino to open gates next year
Macau's biggest junket operator Suncity Group Holdings Ltd. is undaunted in its ambition to start operating Vietnam's largest casino in the central province of Quang Nam. The project is expected to be launched next year.
The USD4-billion casino named Hoiana will include many stores, restaurants, golf courses, and water parks. It is currently under construction along a 3-kilometre stretch of Quang Nam's seacoast on a 1,000 hectare site.
Accordingly, Hoiana will be the first casino in Vietnam with involvement of Suncity Group. The Macau corporation owns one-third of the project's stakes. Domestic VinaCapital Group and Hong Kong-based VMS also hold similar shares in the project.
The project's first phase is expected to be launched in 2019 with 140 card-tables and one golf course. The second phase, including water parks, a second golf course, and four holiday resorts, will be launched in 2023.
Despite the huge revenue from casino business in Macau (USD17 billion per annum), the group hopes to expand its business to nearby countries due to strict rules over the gambling business and the shortage of space for expansion in Macau.
In 2017, Royal International Corporation (RIC) announced losses of VND127 billion (USD5.6 million), mainly due to losses from its casino business in Halong Bay of the northern province of Quang Ninh.
Opportunities on offer
The Vietnamese Government has been tinkering with its gambling legislation for many years, weighing up the pros and cons of putting the industry into a controlled and regulated environment.
The decree creates new momentum for a host of billion-dollar projects that have long been in the pipeline.
Granting access to Vietnamese citizens would see the government bring in $800 million from casino activities and end the $250 million in currency that flows out of the country every year, according to industry insiders.
Regional casino operators would be concerned about losing their Vietnamese customers, even though the decree only allows for a three-year pilot.
Vietnam's tourism sector recorded growth of 16 per cent in 2016, indicating the potential of the casino industry in the country.
In an interview with VET recently, the leader of Marina Bay Sands (MBS) confirmed that, in addition to Singapore, Vietnam is one of the casino group's two strategic destinations in the future.
Foreign capital still heads to Vietnam
As many as 798 projects added a combined over 5.11 billion USD to their investment capital, down 23 percent year-on-year in project number but up 6.8 percent in value.
Hanoi (VNA) – The total amount of foreign investment poured into Vietnam this year to September 20 reached 21.2 billion USD, equivalent to 81.8 percent of the same period last year, reported the Ministry of Planning and Investment.
(more…)
Why Vietnam Has Become a Promising Alternative for US Businesses in Asia
Vietnam Briefing discusses trends in the Vietnam-US relationship, growing economic ties, and how US businesses can leverage and benefit from moving their production to Vietnam.
Following four decades since the end of the Vietnam War, Vietnam's relationship with the US has changed significantly.
(more…)
CLMV's economic growth crashes to two-decade low due to COVID-19
The COVID-19 crisis has caused the rate of economic growth in the CLMV bloc to be at its lowest in two decades, the CLMV economies could grow at 3.4 percent this year
The COVID-19 pandemic is having a negative impact on CLMV economies through their dependency on foreign-sourced revenue from tourism and exports says KResearchCenter.
(more…)