Thai AirAsia launches daily Danang-Bangkok route
Thai budget carrier AirAsia has launched a new route between the central city of Danang and Bangkok, Thailand, seven days a week, starting from June 9.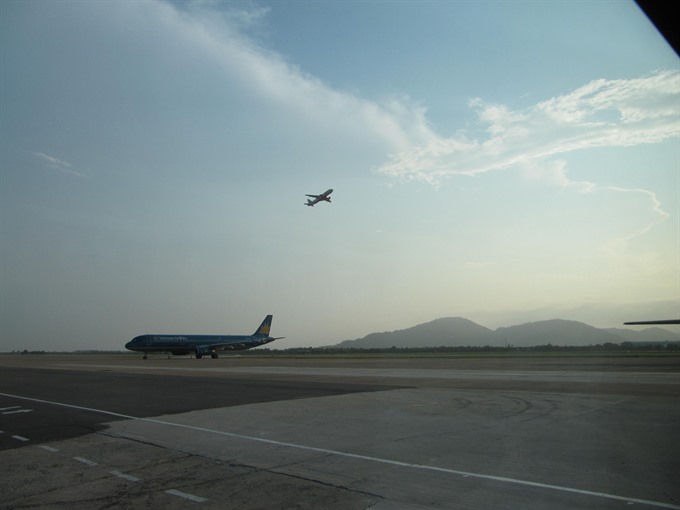 Thai budget carrier AirAsia has launched a new route between the central city of Danang and Bangkok, Thailand, seven days a week, starting from June 9.
The city's tourism promotion centre said it's the third airline operating the Bangkok-Đà Nẵng route after Bangkok Airways and Vietnam Airlines.
Daily flights will depart from Đà Nẵng at 12pm and arrive in Bangkok at 1.20pm, while the flights from Bangkok will depart at 10.10am and arrive in Đà Nẵng at 11.30am.
AirAsia began offering a Kuala Lumpur-Đà Nẵng route, with four weekly direct flights, in 2014.
According to the centre, the new route would offer more chances for tourists traveling between Việt Nam's central region and Bangkok.
Last year, Bangkok Airways operated four flights per week with 144 Economy class seats on an Airbus 319.
In 2014, local travel firm Viettravel also offered direct charter flights between the city and Bangkok on Thai Vietjet.
According to the city, import-export turnover between Thailand and Đà Nẵng reached US$30.2 million, of which $28.5 million were exports from Thailand.
Thailand has only had one investment project in the city so far with total value of $10,000.
The city hosted a mere 24,000 tourists from Thailand – 1.4 per cent of total foreign tourists visiting the city – in 2016.
Đà Nẵng has hosted the annual East-West Corridor Trade Fair since 2007, which attracted businesses from Thailand, Myanmar, Laos and Việt Nam.
The city, which is situated at the end of the East-West Economic Corridor – linking Myanmar, Thailand, Laos and Việt Nam, is connected by 25 international routes with over 5.6 million tourists in 2016.
Foreign capital still heads to Vietnam
As many as 798 projects added a combined over 5.11 billion USD to their investment capital, down 23 percent year-on-year in project number but up 6.8 percent in value.
Hanoi (VNA) – The total amount of foreign investment poured into Vietnam this year to September 20 reached 21.2 billion USD, equivalent to 81.8 percent of the same period last year, reported the Ministry of Planning and Investment.
(more…)
Why Vietnam Has Become a Promising Alternative for US Businesses in Asia
Vietnam Briefing discusses trends in the Vietnam-US relationship, growing economic ties, and how US businesses can leverage and benefit from moving their production to Vietnam.
Following four decades since the end of the Vietnam War, Vietnam's relationship with the US has changed significantly.
(more…)
CLMV's economic growth crashes to two-decade low due to COVID-19
The COVID-19 crisis has caused the rate of economic growth in the CLMV bloc to be at its lowest in two decades, the CLMV economies could grow at 3.4 percent this year
The COVID-19 pandemic is having a negative impact on CLMV economies through their dependency on foreign-sourced revenue from tourism and exports says KResearchCenter.
(more…)