Japan invests big in Vietnamese real estate
One of the projects is the cooperation agreement for the development of Nhật Tân – Nội Bài, aiming to build a smart city north of the Red River.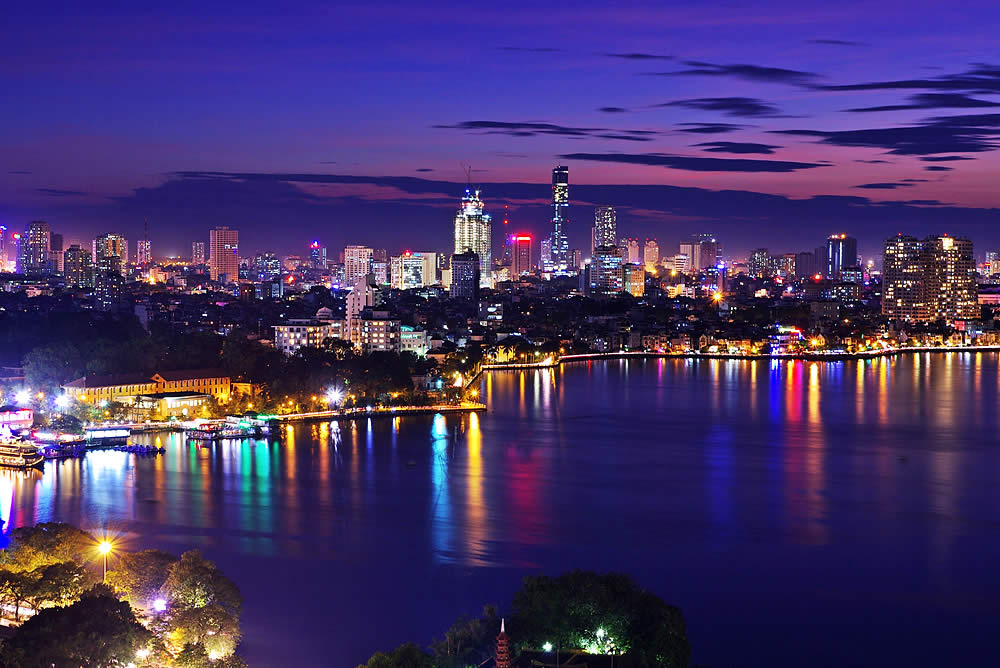 Vietnam's real estate sector has witnessed significant participation from Japanese investors through cooperation with Vietnamese businesses recently, promising to bring benefits to the real estate market.
According to real estate company Savills Vietnam, over the past years, Asian investors, including Japanese ones, were only involved in commercial real estate like commercial centres, serviced apartments or office buildings.
However, at present, these investors are increasing their activity in the residential segment due to the country's young population and an increasing middle class, presenting an extremely attractive opportunity.
Presence of big Japanese investors
Shinichi Sakaki, deputy general director of the City Bureau, at Japan's Ministry of Land, Infrastructure, Transport and Tourism, said the Japanese Government now has policies to support real estate developers promoting investment abroad.
In addition, Japan has the experience of developing large-scale satellite towns, so it is trying to 'export' that technology abroad.
One of the projects attracting not only investors but also the governments of Vietnam and Japan is the cooperation agreement for the development of Nhật Tân – Nội Bài, aiming to build a smart city north of the Red River.
The project was signed between Vietnam's BRG Group Joint Stock Company, Japan's Sumitomo Corporation Asia and Oceania Group and the People's Committee of Hà Nội.
With total investment of nearly US$4.2 billion, this project is considered Japan's largest foreign investment.
Prior to that, another large Japanese investor, Mitsubishi Corporation, had co-operated with Vietnamese property developer Bitexco, to develop 240 low-rise housing units and two high-rise condominiums among a total of more than 1,000 low-rise and 17 high-rise condominiums at Hà Nội's The Manor Central Park project.
Bitexco and Mitsubishi established a joint venture company, of which Bitexco holds a 55 per cent stake and Mitsubishi holds the remaining 45 per cent.
Recently, Nidec Group, one of the world's leading hi-tech corporations and the second largest Japanese corporation on the Tokyo stock exchange (2017), joined forces with escalator firm Alpec to conquer the Vietnamese elevator market.
With many years of experience in the field of high technology as well as research and development of lifts, Nidec will send foreign experts to support Alpec in quality management, labour safety, as well as the research and development of elevator equipment.
The cooperation between the two sides promises to launch modern and environmentally-friendly elevator products, in accordance with the aesthetics and economic conditions of the Vietnamese people.
Regarding potential cooperation between the two countries, Lê Hoàng Châu, president of the HCM City Real Estate Association (HoREA), said, in 2017, Japan replaced the Republic of Korea as the largest foreign investor in Vietnam in general, and in the real estate market in particular.
Many Japanese enterprises have participated in the implementation of major urban infrastructure projects funded by the Japanese Government, such as Obayashi, Shimizu, Hitachi, Sumimoto Construction, Mitsui and Maeda.
In addition, there are enterprises that have invested in developing big projects such as Nomura Hải Phòng Industrial Zone, or Idemitsu Kosan Company Limited's investment in Nghi Sơn Refinery and Petrochemical. Especially, in the past five years, some Japanese investment funds and enterprises have cooperated with real estate companies in Việt Nam in the form of buying shares, contributing to investment or lending for developing real estate projects in accordance with Japanese standards and suitable to consumers' needs.
The potential for investment and business cooperation among real estate companies in Japan and Việt Nam is very large, with 1,200 real estate development projects of Vietnamese enterprises in need of cooperation, joint ventures or teaming up with domestic and foreign businesses, especially Japanese ones.
Potential cooperation
The cooperation between Việt Nam and Japan will bring benefits to both sides, especially in creating opportunities for Vietnamese consumers to access high quality Japanese housing products, according to Châu.
Meanwhile, regarding cooperation with Japanese units in the field of building management, Nguyễn Quang Huy, deputy general director of Property and Management Company (PMC), said cooperation with Japanese businesses brought benefits such as giving motivation to develop service standards and customer service strategies in a Japanese style, improving the prestige and company's brand name, and being able to improve the foundations of implementing management, training or improving the quality of human resources.
"However, we also face many challenges; the most fundamental difficulty is the different approaches between the two sides. Vietnamese people tend to focus on a short-term approach, expecting to see results quickly. Japanese people, on the other hand, appreciate the importance of long-term planning, so they start with the smallest things," Huy told Việt Nam News.
"For example, in the field of building management, they teach staff how to cut nails, wash toilets, walk and serve customers. Therefore, Vietnamese businesses intending to cooperate with Japan should also pay attention to differences in the approach and find ways to create a workforce that loves the job, accepting career development on a long-term basis rather than short-term," he said.
According to the HoREA chairman, there is enormous opportunity for co-operation between HCM City and Japanese property developers and construction companies since the city now has some 1,200 projects, including infrastructure upgrades and beautifying works,
Speaking at a meeting with a delegation of executives from 40 Japanese companies, Châu said the projects had been undertaken by local firms who want to tie up with foreign partners.
Additionally, from 2018, the city was set to implement the National Assembly's resolution No54 on special mechanisms and policies, which would give it almost complete autonomy in deciding and awarding projects.
The city had already planned 21 programmes including removing houses along canals and giving itself a facelift.
He cited the examples of Tokyu investing in Hưng Thịnh Corporation and Becamex's projects and Hankyu and Nishi Nippon Railways tying up with Nam Long, Misubishi Corporation with Phúc Khang Corporation, and ACA with Sơn Kim Land.
Concurring, Lê Trần Kiên, deputy director of the city's Department of Construction, said the city aimed to relocate 20,000 people living along canals and in old apartments by 2020.
"Some 21,850 houses are located along canals and need to be moved, mostly in Districts 8, 4 and Bình Thạnh," he said.
The city was considering ways to attract more foreign investment in public-private partnership projects (PPP), he said, adding that six PPP projects were underway to upgrade the city.
HCM City is now soliciting Japanese investment in a project to upgrade the Cầu Dừa Canal in District 4.
Speaking about the potential of co-operating with city-based companies, Keiji Kimura, chairman of J-CODE, said Việt Nam was set for rapid modernisation like Japan achieved 50 years ago.
So Japanese companies would like to share their experience with HCM City partners in handling problems like traffic jams and pollution, he said.
They were committed to apply modern technologies to develop HCM City's infrastructure, he assured.  — VNS
How Asia could be the winner in the US and China's Belt and Road race
The world's three largest economies – the US, China and Japan – are actively manoeuvring for economic and geopolitical influence through infrastructure funding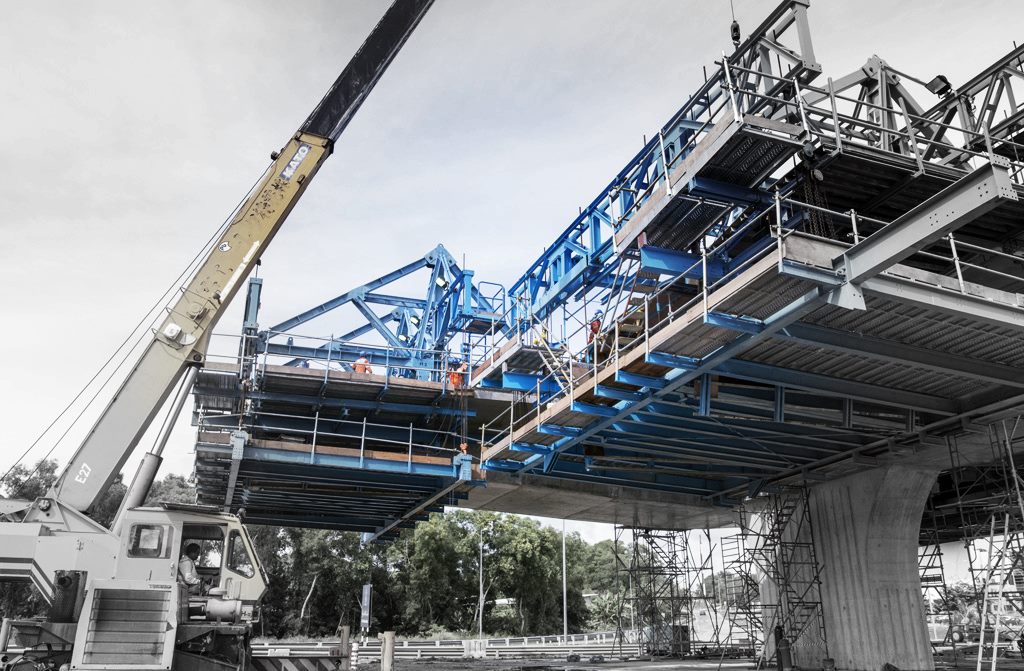 Infrastructure development has become one of the great battlegrounds of our time.
(more…)
Hino To establish a development and production base in Thailand
Once the factory begins operation in 2021, Hino will first start off by producing vehicles for the domestic Thai market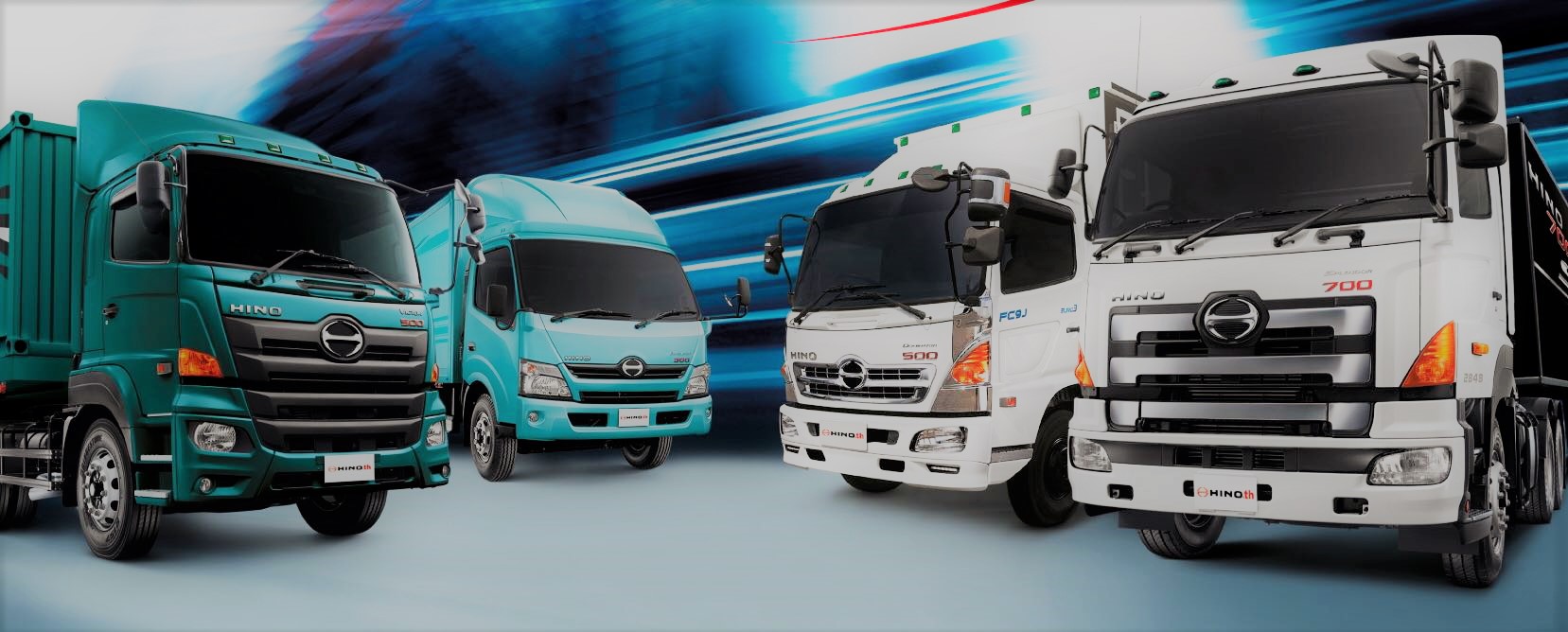 Japanese motor Company to push forward with locally led manufacturing of best-fit products to quickly respond to customer needs in close proximity

Under this new setup, Hino will be constructing a new center in Bang Bo, Samutprakarn Province to consolidate and strengthen our product planning, development, and production functions for best-fit products in ASEAN.
The site has an area of roughly 400,000 sqm. Construction is scheduled to begin in July 2019 with operations to begin in 2021.
The new center will consist of the new plant's production area, and a development area centered around a test track. The total investment amount is expected to be roughly 11.5 billion yen.
Operations to begin in 2021
Once the factory begins operation in 2021, we will first start off by producing vehicles for the domestic Thai market, and expect to begin supplying ASEAN best-fit vehicles to other emerging markets by roughly 2024.
Hino Motors, Ltd. (HQ: Hino City, Tokyo, President & CEO: Yoshio Shimo; hereafter "Hino,") and Hino Motors Manufacturing Thailand, Ltd. (HQ: Samrong, Samutprakarn Province, President: Somchai Pleankaew; hereafter "HMMT"), our manufacturing company in Thailand, in order to achieve our vision of "Corporate strategy 2025" and enable us to respond to customer needs in close proximity, will be taking steps in Thailand, one of our key centers of operation, to accelerate our efforts to strengthen our business foundation in ASEAN.

By newly appointed Mr. Somchai Pleankaew, who has an exceptional career background with Hino, to president of HMMT, we will be creating an organizational setup that will enable us to drive our business in a locally led manner.
Mr. Somchai Pleankaew, who assumed the office of president of HMMT as of Feb 1 has this to say:
HMMT will put all of our effort to make this project successful in order to enable the growth of our company. Our aim is to serve all customers to their greatest satisfaction by providing the best-fit products and total support customized for each vehicle.
In addition, as a center of Monozukuri, including product planning, development, and production, as well as Total Support in ASEAN, Hino Thailand will collaborate and go forward with Hino in ASEAN in order to grow and strengthen together to support the growth of our customers' businesses in the ASEAN region.
The Hino Group will be reforming its business structure to achieve sustainable growth leading up to 2025. We position Thailand as one of our key markets for sales in the ASEAN region, our second pillar after the Japanese market. The country is also one of our key business centers and a driver of Monozukuri and Total Support within the region.
The new center to be constructed will consolidate and strengthen our product planning, development, and production functions in Thailand.
New center overview
| | |
| --- | --- |
| Name | Suvarnabhumi Monozukuri Center |
| Location | Bang Bo, Samutprakarn Province |
| Site area | 400,000 sqm |
| Functions | Product planning, development, and production of Hino vehicles |
| Products produced | Light- and medium-duty trucks and buses |
| Operation startup date | Scheduled for 2021 |
| Employees | Approx. 1,300 (at the time of operation startup) |
As a "Monozukuri Center" it will be designed with the capability to commercialize and supply ASEAN best-fit products locally and consistently. In addition to increased coordination between different functions, we will be taking steps in product development to push forward with localization of product development by upgrading organizational setups and constructing a new test track so that we will be able to respond to customer needs quickly and accurately at close customer proximity. In the area of production, the production functions that are currently distributed across existing plants in Thailand will be consolidated at the new center to improve production efficiency.
Furthermore, know-how from the Koga Plant―our global mother plant―will be actively incorporated into the plant to create a system that will enable us to deliver competitive products to our customers in a timely fashion.
Japan overtakes Thailand as most welcoming country for Chinese
The survey conducted by Hotels.com also showed that the new generation of Chinese travellers' preferences have changed.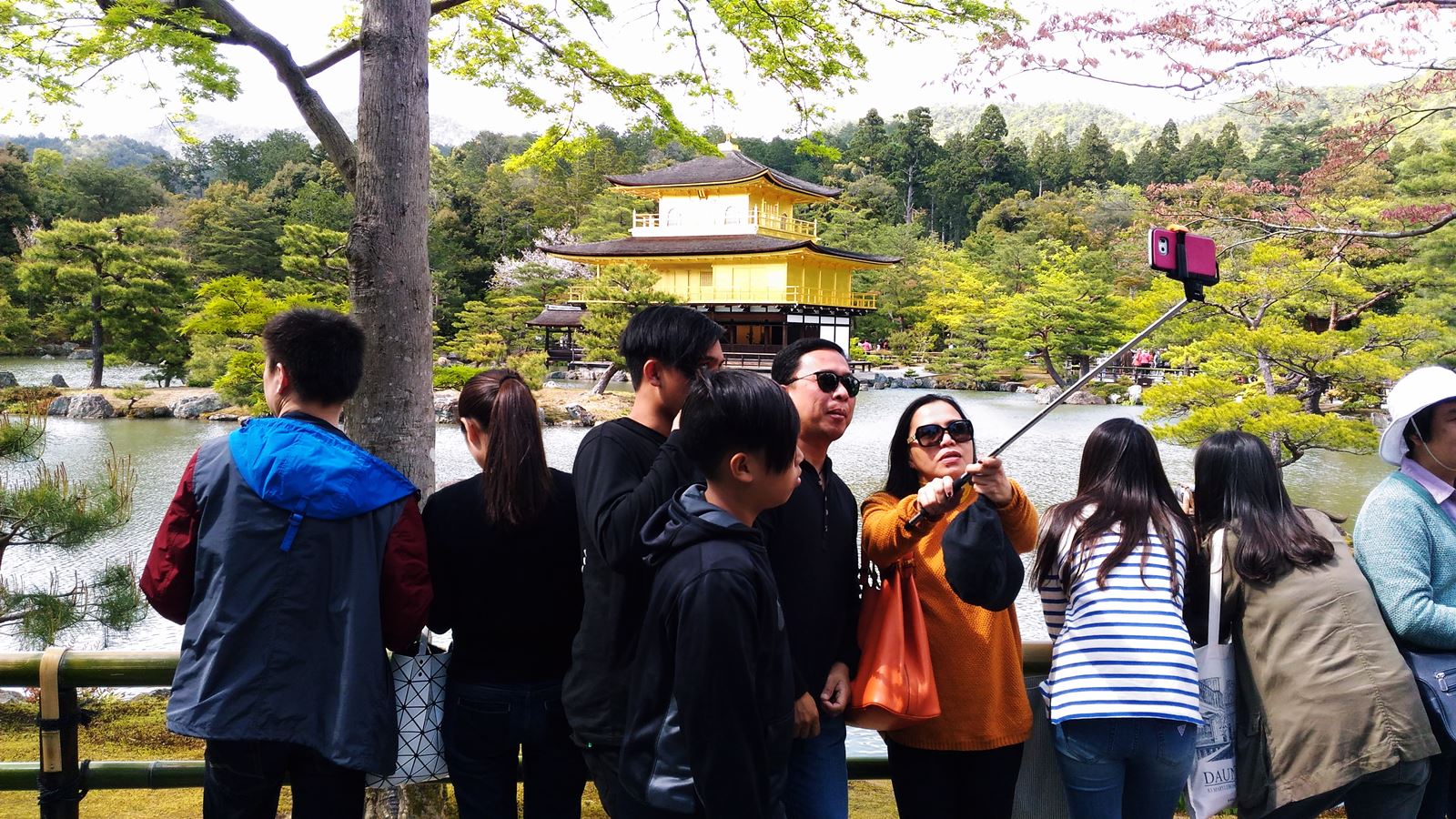 Thailand and Japan have swapped their top positions as the countries Chinese travellers felt comfortable visiting in the latest survey by Hotels.com. (more…)