2011 Year of highest ever catastrophe-related losses
2011 will be the year with the highest catastrophe-related economic losses in history, at USD 350 billion2011 would have been the costliest year ever for the insurance industry if Japan had been more fully insured.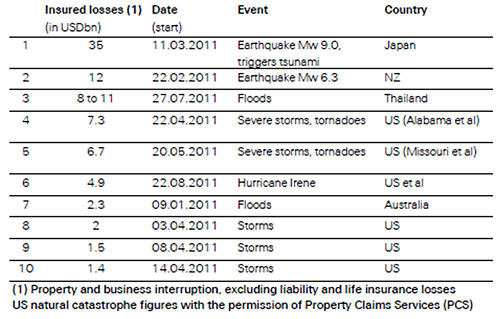 2011 will be the year with the highest catastrophe-related economic losses in history, at USD 350 billion2011 would have been the costliest year ever for the insurance industry if Japan had been more fully insured.
According to preliminary estimates from Swiss Re's sigma team, total insured losses for the global insurance industry from natural catastrophes and man-made disasters reached USD 108 billion in 2011.
This is more than double the figure of USD 48 billion in 2010. Claims from natural catastrophes alone reached USD 103 billion in 2011, compared to only USD 43 billion last year.
Year of highest ever economic losses
In 2011, total economic losses to society both insured and uninsured due to disasters reached an estimated USD 350 billion, compared to USD 226 billion in 2010.
The earthquake in Japan accounts for most of this year's economic losses. More than 30 000 people lost their lives due to catastrophes in the first eleven months of the year, most of them in Japan.
Kurt Karl, Swiss Re's Chief Economist, says: "2011 is going down as another year of very tragic and costly earthquakes. Unfortunately earthquake insurance coverage is still quite low, even in some industrialised countries with high seismic risk, like Japan.
So on top of people losing their loved ones, societies are faced with enormous financial losses that have to be borne by either corporations, relief organisations or governments and, ultimately, taxpayers."
Record insured losses, had Japan been more fully insured
With approximately USD 108 billion in insured catastrophe losses, 2011 ranks as nearly the most expensive year for the insurance industry according to sigma records, second only to 2005 USD 123 billion.
Moderate hurricane losses have kept costs lower than in 2005, the year when hurricanes Katrina, Wilma and Rita alone caused claims of over USD 100 billion.If Japan had been as well insured as other countries with high seismic risk, such as New Zealand, the overall industry tally would have been much higher. Even so, in terms of catastrophe claims, 2011 ranks as the second costliest year in history for the insurance industry.
Additional claims from the ongoing massive floods in Thailand or from winter storms which may yet hit Europe have the potential to bring figures for the full year even closer to the record claims of USD 123 billion experienced in 2005. In addition to the earthquakes in Japan and New Zealand, severe flooding in Thailand and Australia triggered above USD 10 billion in insurance claims. Two massive tornado events in the United States caused nearly USD 14 billion in claims and the loss of more than 400 lives. Hurricane Irene cost the industry nearly USD 5 billion in property damage.
via Sigma – preliminary estimates for 2011 | Swiss Re – Leading Global Reinsurer.
Online intellectual property dispute platform to go live next year
The online dispute settlement platform for intellectual property cases will assist with cases related to copyright, patents, and trademark infringements using digital technology.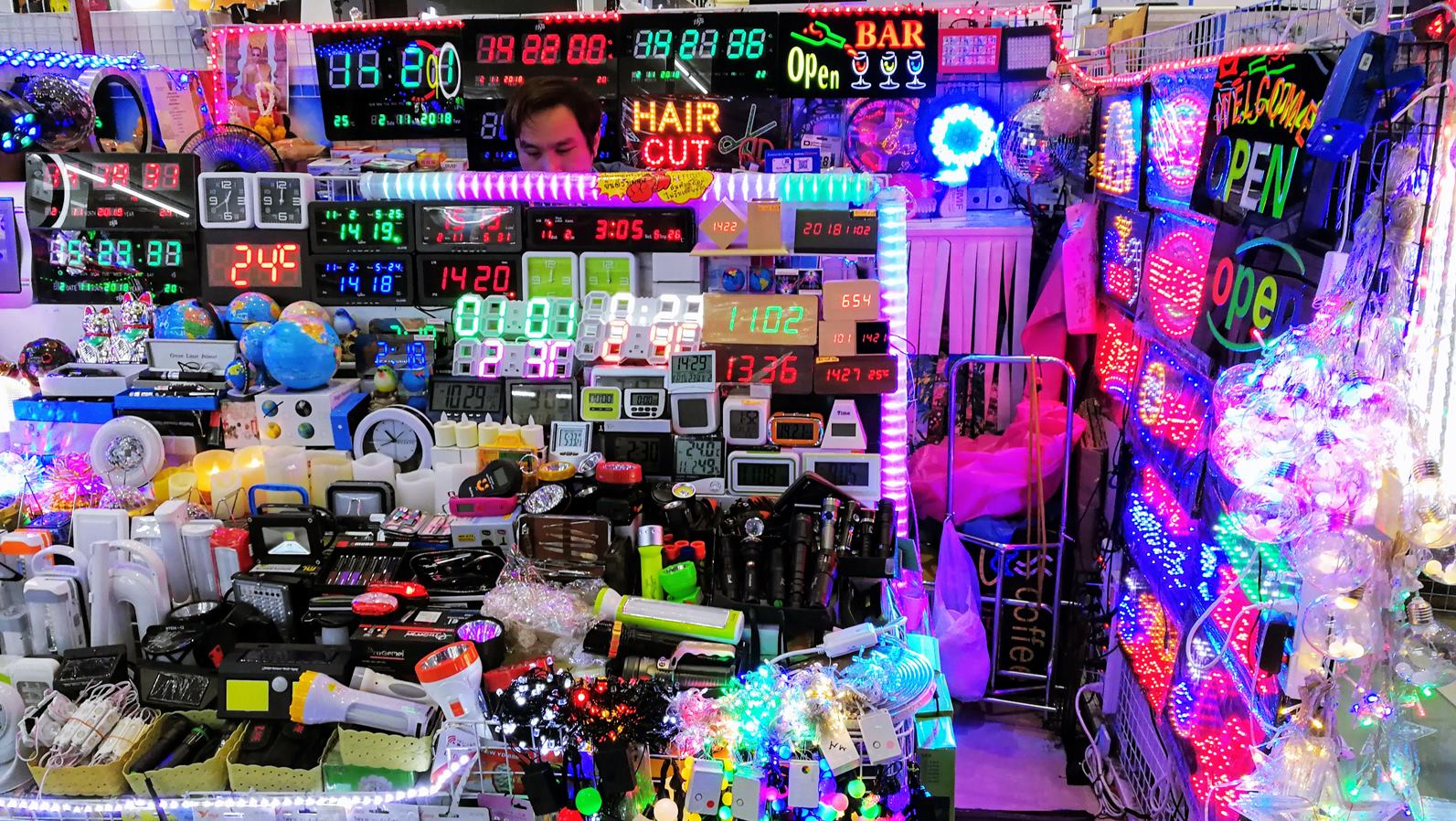 BANGKOK (NNT) – The Department of Intellectual Property has introduced its online dispute settlement services covering intellectual property cases that it developed with the Thai Arbitration Institute.
(more…)
Thailand pushes for "Ease of Doing Business" reforms
Thailand is in the process of responding to the World Bank's advice and the "Ten for Ten" proposal by five ambassadors to Thailand, according to Deputy Prime Minister and Minister of Energy Supattanapong Punmeechaow.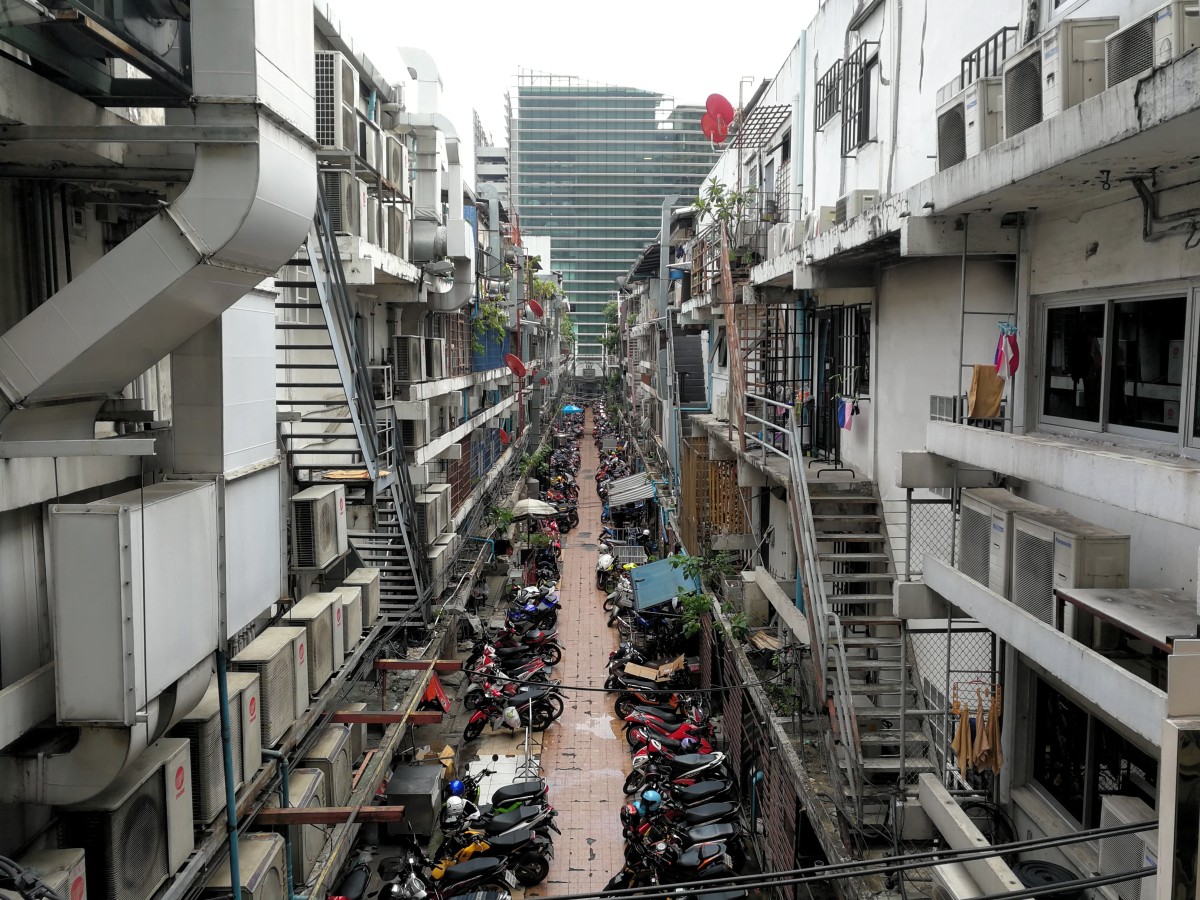 The government has made improving the business environment in Thailand a key policy by setting a goal to raise the ranking of the ease of doing business to be among the top 20 countries in the world.
(more…)
Thailand remains in pole position for the highest funds raised across Southeast Asia
Taking the top two spots on the region's leaderboard this year are Thailand's Central Retail Corporation Public Company Limited and SCG Packaging Public Company Limited with US$1.77 billion and US$ 1.27 billion funds raised respectively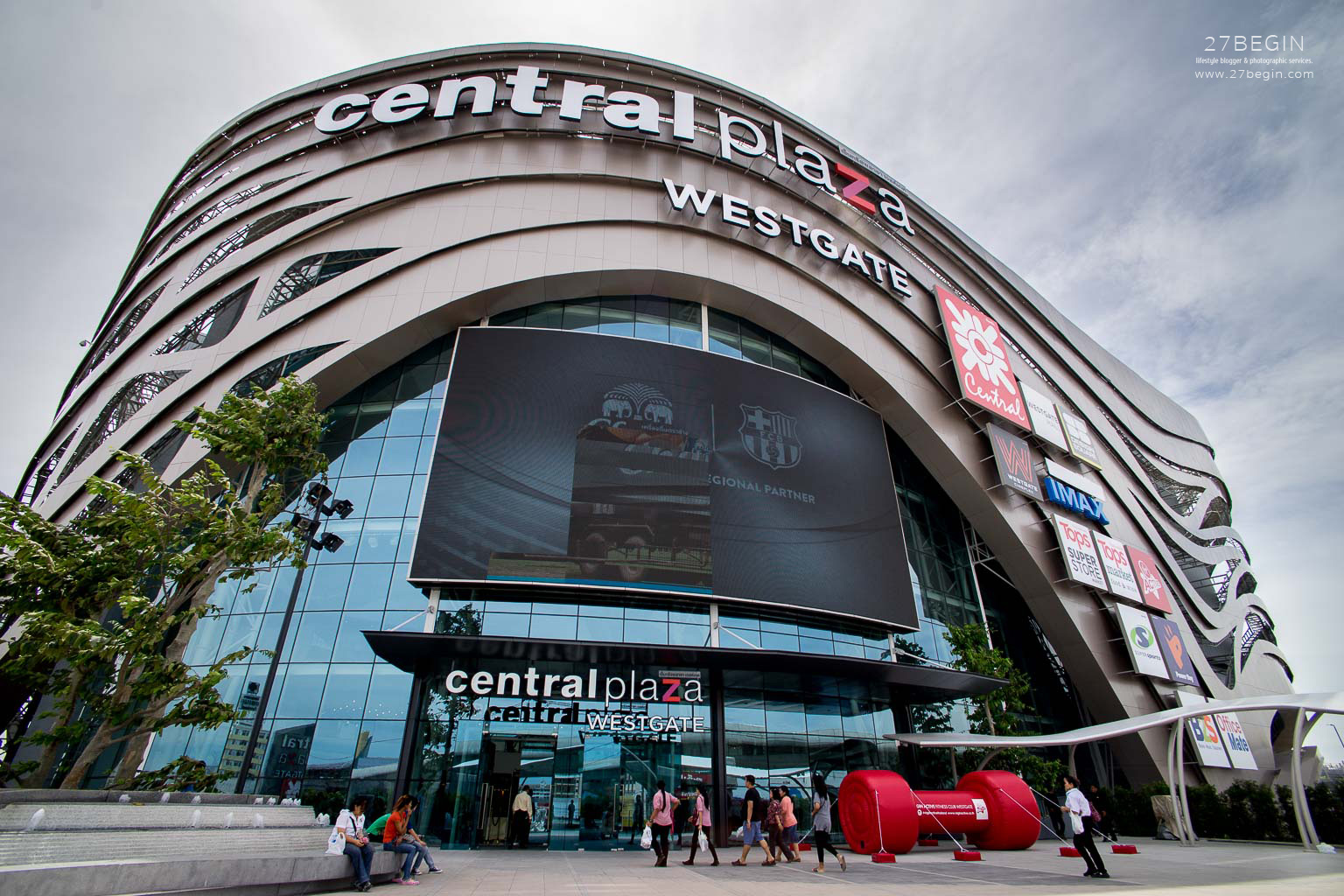 THAILAND, 26 November 2020 — Capital markets across Southeast Asia stayed resilient in 2020 despite a host of uncertainties from the evolving global health crisis to the worsening US-China trade tensions and the impact of the US presidential elections.
(more…)