Thai Government to double sales of Thai products via Thaitrade.com
The Thai government says it will boost selling of Thai products through its official e-commerce channel, Thaitrade.com, to 10 billion baht next year from 5 billion this year.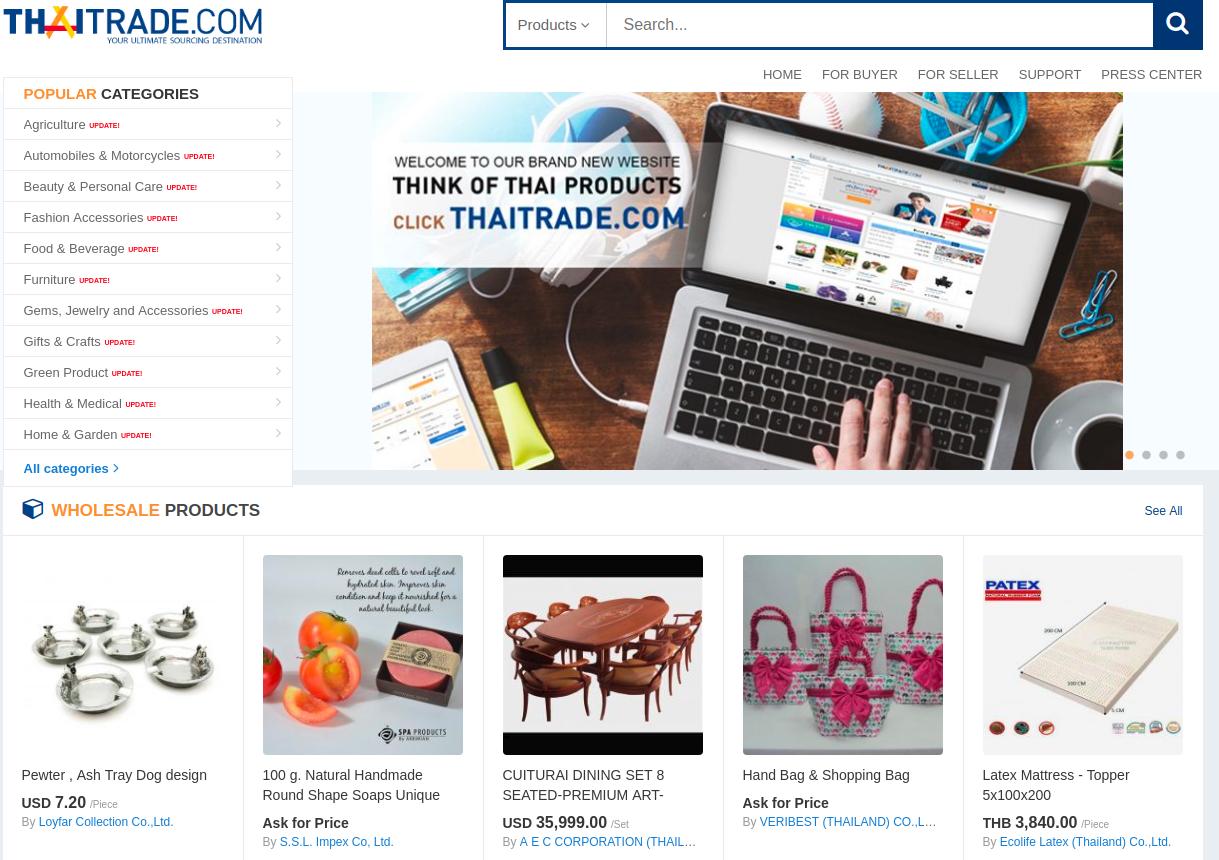 The assurance of doubling of sales through Thailand's official business-to-business e-marketplace, was declared by Deputy Prime Minister Somkid Jatusripitak when he delivered a keynote address, titled "Changing Thai Businesses to Online World, underlining the importance of Thaitrade.com " 
He said the government was  determined to boost  sales of Thai products to 10 billion baht in 2019 on the back of the launch of Thaitrade website.
Thaitrade.com is an official Thailand B2B E-Marketplace established in 2011 by Department of International Trade Promotion (DITP), Ministry of Commerce (MOC) Thailand.
The main purpose of Thaitrade platform is to enhance trade opportunity of Thai exporters under the idea of pooling most of Thai export products in one e-marketplace and to be the most effective way for our trade partners from over the world  to find the required products from Thailand.
Meanwhile, Commerce Minister Sonthirat Sonthijirawong said the ministry  aimed  to increase the number of Thaitrade community members to 100,000 from 25,000 within three years.
He said annual sales via the platform are expected to increase to 10 billion baht from 5 billion baht by the end of next year.
Small Order OK (Thaitrade SOOK)
As changes of online shopping trends never ends, the Department of International Trade Promotion has never ceases to enhance and improve our online marketplace. The Thaitrade.com was uplifted from B2B (business to business) B2B2C (business to business to consumer) in order to facilitate purchases of small lot orders. The Thaitrade Small Order OK (Thaitrade SOOK) has expanded the scope of online services in  a more comprehensive way, ranging from online payment to delivery.
ASEAN Economic Forum to focus on "Advancing Partnership for Sustainability"
This year, as the ASEAN Chairman, Thailand has proposed the concept of "Advancing Partnership for Sustainability" as the main topic of 2019's ASEAN Leaders Meeting.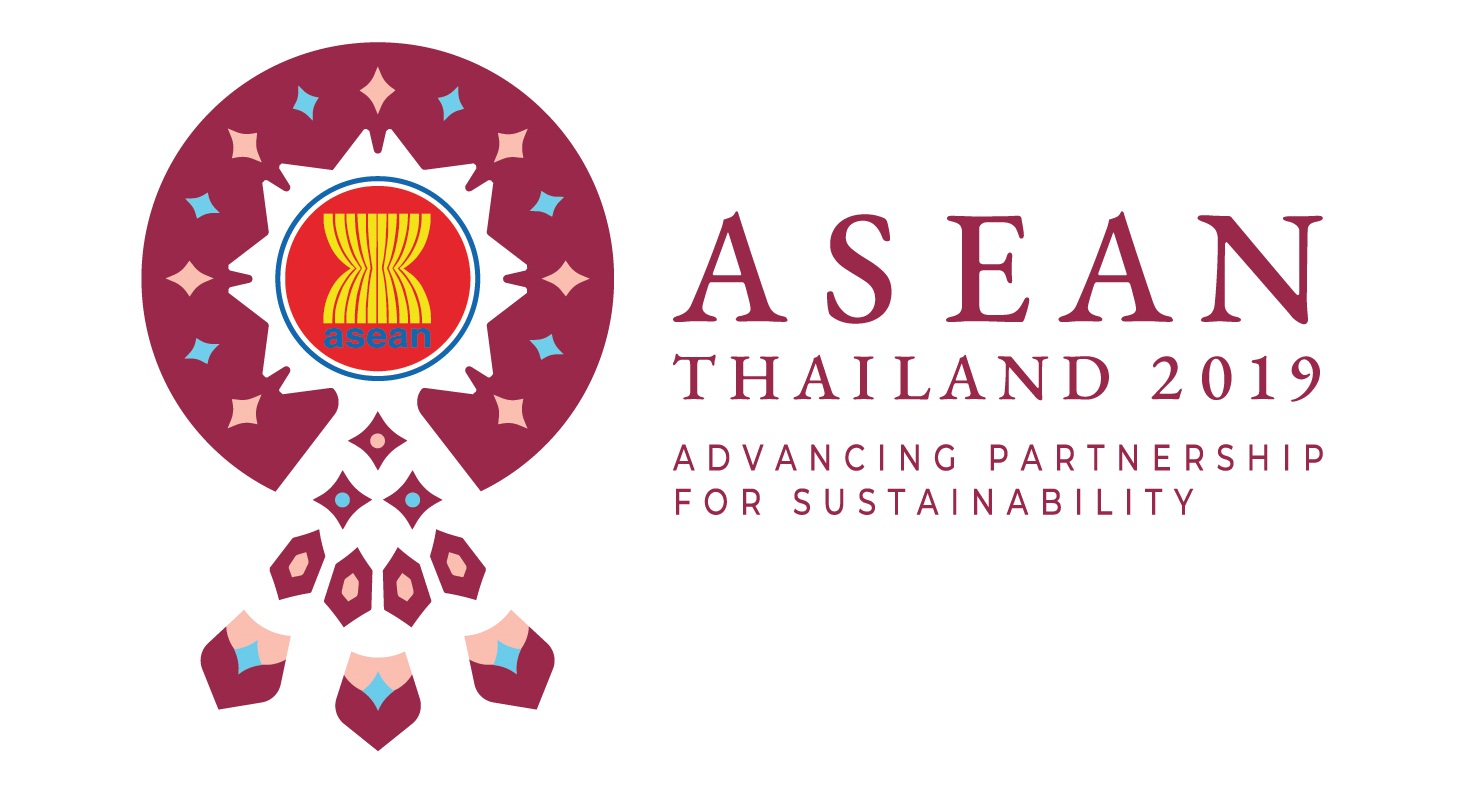 BANGKOK, 17 June 2019 (NNT) – At the 34th ASEAN Summit, Thailand will propose plans for promoting cooperation in various areas needed among ASEAN countries and accelerate implementation of the plans by this year under the concept of "Advancing Partnership for Sustainability" which will be the main topic of this ASEAN Leaders Meeting.
(more…)
King Power wins Duty Free auction for Thailand's main airports
King Power is adding three regional airports to its duty-free concession portfolio after winning the bid for Suvarnabhumi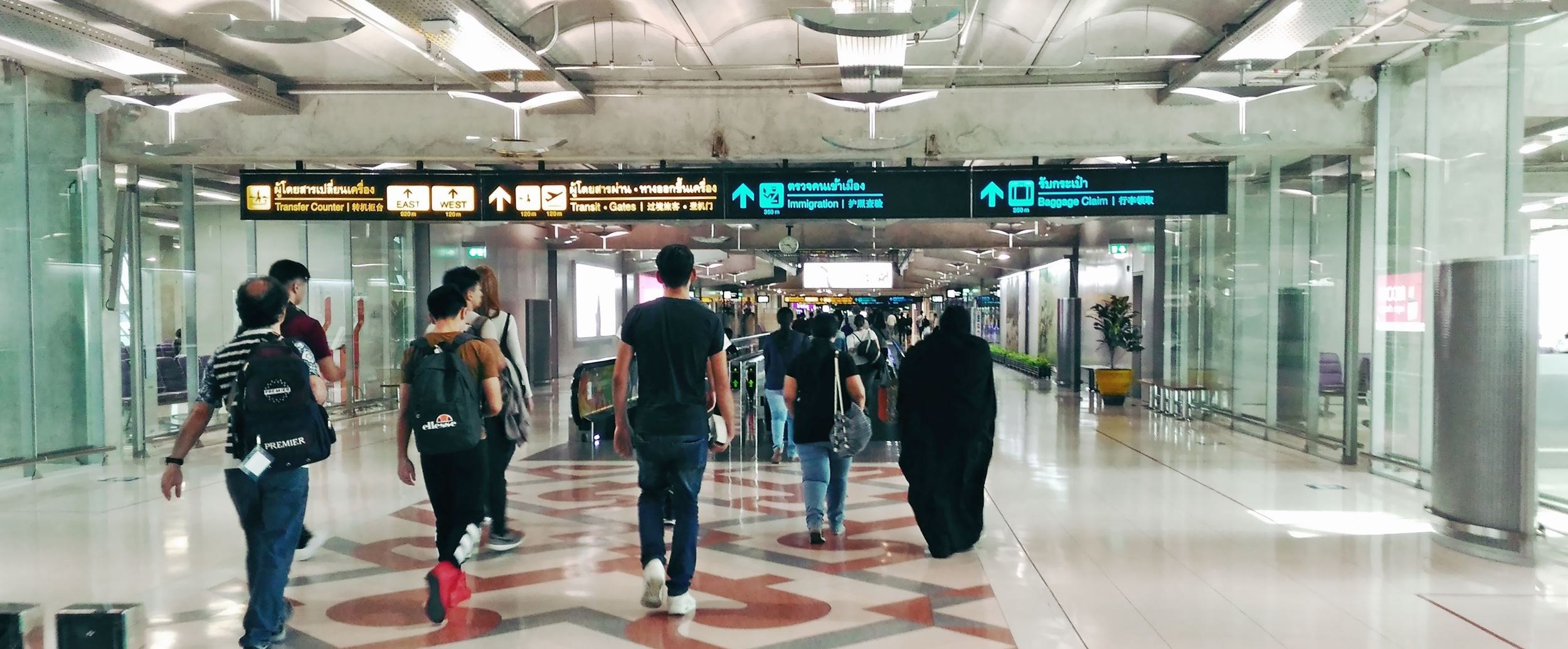 BANGKOK, 12 June 2019 (NNT) – King Power today won the bidding to run duty-free shops in three regional airports, marking another victory for the firm which previously won two licenses to operate duty-free shops and the commercial zone at Bangkok's Suvarnabhumi Airport.
(more…)
Private sector adopting a"wait and see" approach to new government
Mr. Thanawat disclosed that the Consumers Confidence Index dropped to 77.7 in May, the lowest in 19 months, due to the people's concerns over political uncertainties and fears of the trade war between the United States and China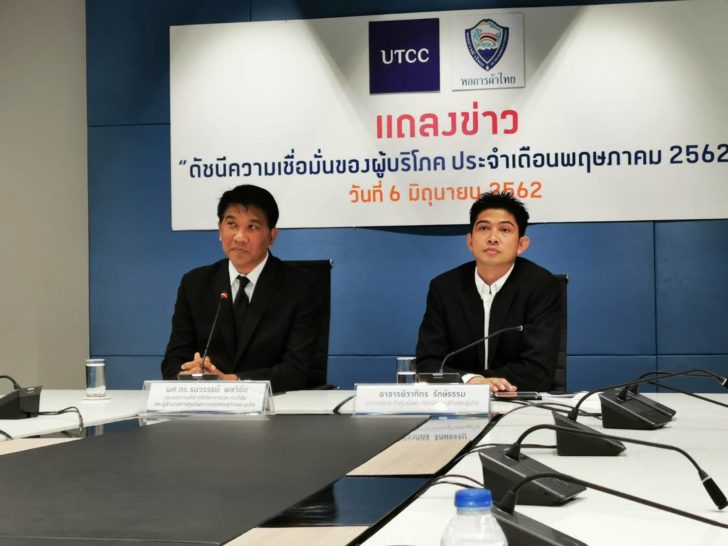 (NNT) – The private sector is waiting to see new ministers in charge of economic portfolios who may raise the confidence of investors. The Consumers Confidence Index was reported at 77.7 in May, the lowest in 19 months.
(more…)