Phuket's Realtor will be targeting China's millionaires
Phuket's Ocean Villas Group will be targeting China in the second half of 2010 as it looks to add more High Net Worth Individuals (HNWIs) to its client database.
Phuket's Ocean Villas Group will be targeting China in the second half of 2010 as it looks to add more High Net Worth Individuals (HNWIs) to its client database. Sales Director Rebecca Smith said: "China has been on our radar for some time now as the wealth in the country is increasing at a rapid rate, and new HNWIs are being created all the time. China currently boasts over 477,000 millionaires and 64 billionaires, up from last year's 28. Additionally, the Chinese invest 30 per cent of their wealth in real estate." China is now the world's number two luxury goods market, with sales up 12 per cent in 2009 to US$9.6 billion, accounting for 27.5 per cent of the global market, according to figures from consultancy Bain & Co. This figure is expected to grow further to US$14.6 billion during the next five years, making it the world's top luxury market.
The first port of call for Rebecca and her team will be Shanghai in September, culminating with a visit to Beijing in December.
"We hope to bring in more buyers for our developer partners and we are extremely optimistic based on our market research on China. Shanghai alone had 116,000 millionaires, and it's not just the Chinese as there are more than 800,000 expats living in there too. The Chinese have been heavily investing in places such as London and Australia over the last year, and we are looking to introduce new opportunities that have previously not been available in the country."
Developers interested in partnering with Ocean Villas Group can contact Rebecca at [email protected]
Original post:
Phuket's Ocean Villas takes aim at China's millionaires
Thailand Real Estate Outlook
Although the current outlook for Thailand property has taken a knock and the current political situation needs to be followed closely by potential Thailand property investors, the country's property market should not be overlooked.
Being a developing country, the cost of property in Thailand is much lower than in the more developed European markets. But, on the other hand, prices for Thai property, in general, are rising at a much faster rate.
Many Real estate developers in Thailand have developed and implemented market research technologies and monitor the market closely.
Thailand's property market was able to rebound from past crises and there is every reason to believe it will be able to absorb the blow of recent political tensions. The taxation situation has actually improved the conditions for purchasing property in Thailand, and if property prices do dip slightly as a result of the current situation it may actually be a good time to buy as there is a very real possibility Thailand property will regain its golden outlook soon. As a result, the financial condition of most major housing developers in Thailand is much more robust than in the past. The development of the local bond markets and increasing domestic savings has the made the industry much less dependent on foreign funds, a significant difference from 1997.
The investment sector and domestic consumption in Thailand Real Estate Market will also be affected by political instability – resulting in lower sentiment and confidence. Potential home- buyers will have less money for down payments and may delay purchasing decisions.
RCEP and China: Reimagining the future of trade in Asia
The Regional Comprehensive Economic Partnership (RCEP) could eventually usher in an era of much deeper regional integration: for corporates doing business in the region, their future success may well hinge on how adeptly they manage to navigate the evolution of Asia's trade landscape under the RCEP.
Last month, 15 countries in the Asia-Pacific region – including the 10 member states of the Association of Southeast Asian Nations (ASEAN) as well as China, Australia, Japan, New Zealand, and South Korea – signed the landmark Regional Comprehensive Economic Partnership (RCEP) on the final day of the 37th ASEAN Summit.
(more…)
Thailand ready to ink big Chinese-backed trade deal
The RCEP will cover all 10 Asean member states plus five partners: China, Australia, Japan, New Zealand, and South Korea and will take effect from the middle of 2021 if at least six Asean members and three partners agree to its terms.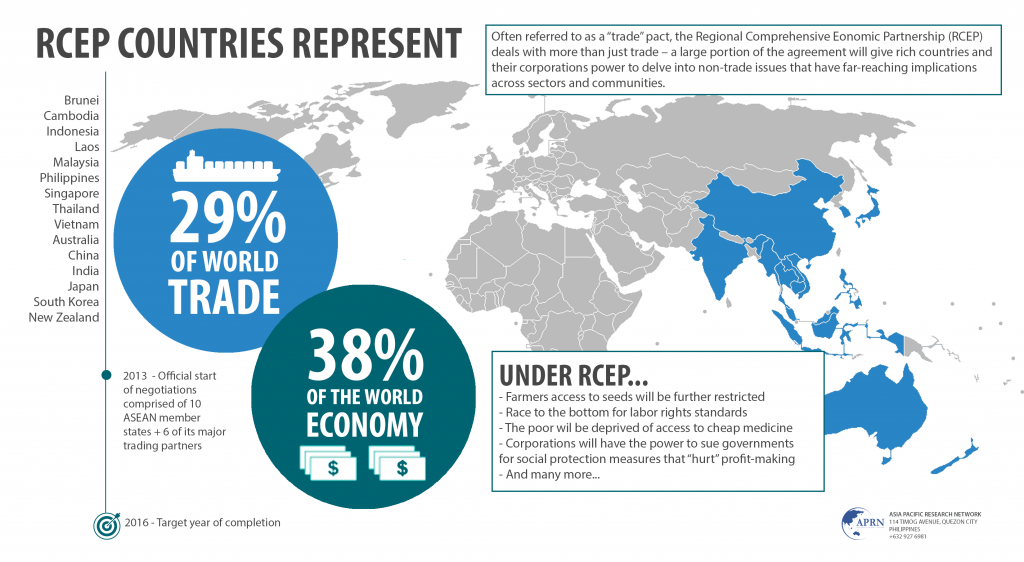 Thailand is set to sign the world's biggest free trade agreement with Japan, China, South Korea and 12 other Asia-Pacific countries at the 37th Asean Summit this week.
(more…)
Great Wall Motor (China) takes over GM factory in Thailand
The Thai production hub will become operational in the first quarter of 2021 with automobile production capacity of 80,000 units per annum.
Chinese carmaker Great Wall Motor (GWM) hosted a ceremony on November 2nd to celebrate the latest milestone in taking full ownership of Rayong Manufacturing Facility in Thailand.
(more…)