Property in China still regarded as best investment
Property remains the top investment choice in China despite the fact that nearly three-quarters of residents think housing prices are too high and "difficult to accept," according to a central bank survey released on June 16. The survey, conducted by the People's Bank of China and covering 20,000 urban depositors in 50 cities, showed that 74.3 percent of the surveyed think housing prices are too high and "difficult to accept." The figure was almost the same compared as the first quarter of th …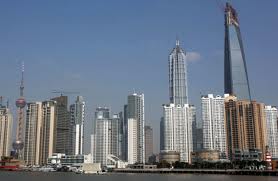 Property remains the top investment choice in China despite the fact that nearly three-quarters of residents think housing prices are too high and "difficult to accept," according to a central bank survey released on June 16.
The survey, conducted by the People's Bank of China and covering 20,000 urban depositors in 50 cities, showed that 74.3 percent of the surveyed think housing prices are too high and "difficult to accept." The figure was almost the same compared as the first quarter of this year.
As to the trend of the housing market in the second half of 2011, more than 34 percent of those surveyed predicted that property prices will remain stable, while nearly 26 percent said prices would trend upward and almost 19 percent believed they would fall.
Nearly 15 percent of them expressed willingness to buy property in the coming quarter, 0.8 percentage points lower than last quarter. Among major investment channels, 22.2 percent of people chose "property." Though the figure is 2.8 percentage points lower than last quarter, real estate was still the top investment choice.
Excerpt from:
Property still regarded as best investment tool
The restructuring of the economy and resulting efficiency gains have contributed to a more than tenfold increase in GDP since 1978.
Agricultural output has been vulnerable to the effects of weather, while industry has been more directly influenced by the government.
A report by UBS in 2009 concluded that China has experienced total factor productivity growth of 4 per cent per year since 1990, one of the fastest improvements in world economic history.
China's ongoing economic transformation has had a profound impact not only on China but on the world.
China is expected to have 200 million cars on the road by 2020, increasing pressure on energy security and the environment, government officials said yesterday.
In large part as a result of economic liberalization policies, the GDP quadrupled between 1978 and 1998, and foreign investment soared during the 1990s.
RCEP and China: Reimagining the future of trade in Asia
The Regional Comprehensive Economic Partnership (RCEP) could eventually usher in an era of much deeper regional integration: for corporates doing business in the region, their future success may well hinge on how adeptly they manage to navigate the evolution of Asia's trade landscape under the RCEP.
Last month, 15 countries in the Asia-Pacific region – including the 10 member states of the Association of Southeast Asian Nations (ASEAN) as well as China, Australia, Japan, New Zealand, and South Korea – signed the landmark Regional Comprehensive Economic Partnership (RCEP) on the final day of the 37th ASEAN Summit.
(more…)
Thailand ready to ink big Chinese-backed trade deal
The RCEP will cover all 10 Asean member states plus five partners: China, Australia, Japan, New Zealand, and South Korea and will take effect from the middle of 2021 if at least six Asean members and three partners agree to its terms.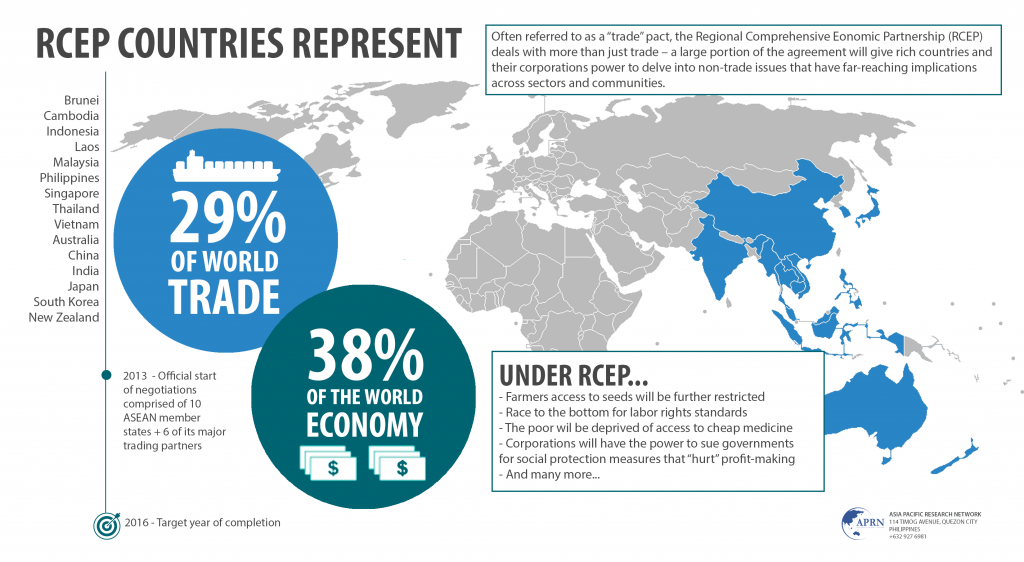 Thailand is set to sign the world's biggest free trade agreement with Japan, China, South Korea and 12 other Asia-Pacific countries at the 37th Asean Summit this week.
(more…)
Great Wall Motor (China) takes over GM factory in Thailand
The Thai production hub will become operational in the first quarter of 2021 with automobile production capacity of 80,000 units per annum.
Chinese carmaker Great Wall Motor (GWM) hosted a ceremony on November 2nd to celebrate the latest milestone in taking full ownership of Rayong Manufacturing Facility in Thailand.
(more…)