South China Sea : Will Indonesia and Australia toe the nine-dash line?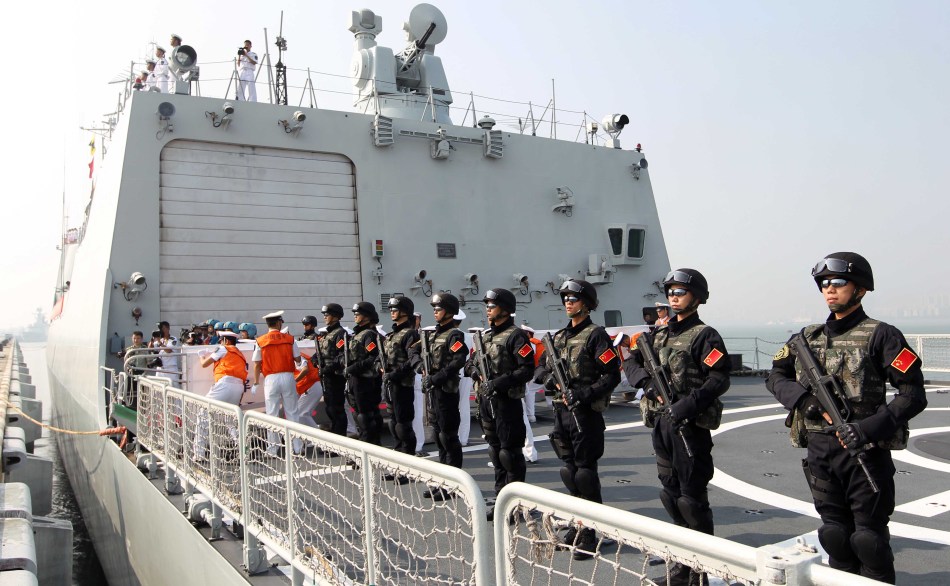 So far Indonesia has demonstrated a cautious approach to the territorial disputes in the South China Sea.
Jakarta maintains that it is not a claimant state in these territorial disputes, nor does it have any territorial ambition in the area. But it still has interests at stake and Indonesia continues to advocate a united ASEAN front when dealing with China.
On the other hand, Indonesia has long asserted sovereign rights over its own territorial waters, particularly through its firm law enforcement when dealing with illegal fishing activities in its waters. Safeguarding territorial integrity is a specific focus of the Joko Widodo presidency. In 2016, there were three incidents where fishing vessels from China operated without permission in Indonesia's exclusive economic zone.
Following these, Jokowi led a high-level delegation to the Natuna Islands for a meeting with ministers and security force chiefs on an Indonesian warship watched over by air force jets. Yet this did not result in any visible shift in policy.
In October 2016, following the '2+2' dialogue between Indonesian and Australian foreign and defence ministers, the Indonesian defence minister said he had proposed that the two countries conduct joint patrols in the eastern part of the South China Sea to secure the waters.
Few details were provided as to the nature or location of these patrols and whether they should be joint or coordinated. News reports also blew the comments out of proportion, making the idea seem more definite than it actually was.
At the time, Australian Foreign Minister Julie Bishop appeared to confirm that Canberra was considering joint patrols. She indicated to the media that both sides would discuss 'coordinated activities' in the South China Sea and that this would be consistent with both countries' right to exercise freedom of navigation.
A few days before his visit to Australia on 25 February 2017, Jokowi said such joint patrols could be carried out 'only if there was no tension in the region'. This comment raised the question again of how serious the plan really was.
After the meeting between the two leaders in Canberra, it turned out that the issue was not raised at all during their joint press conference.
Not long after, the two countries seemed to have completely backtracked on the idea. Clarifying the comments on the sidelines of the Indian Ocean Rim Association summit in Jakarta, Bishop said Jokowi never suggested joint patrols in the South China Sea. Indonesian officials never confirmed specific plans for joint patrols either.
Yet the idea of coordinated patrols is not new for the two countries. Since 2010 the Australian Defence Force and Indonesian Armed Forces have been conducting coordinated maritime security patrols, which usually start in Kupang in eastern Indonesia and conclude in Darwin, targeting illegal activities in the two countries' maritime zones. In 2016, the Australian Border Force and its Indonesian counterpart, Badan Keamanan Laut RI, conducted a maritime security patrol dubbed Operation Shearwater in the Timor Sea.
So joint patrols are not a controversial idea. But the most recent joint proposal happened to catch the attention of the media and wider public because of the magnitude of the South China Sea disputes and the fact that two big regional neighbours are involved.
There have also been calls for Indonesia to play a greater role in the resolution of the dispute. While this proposal may look like an answer to this call, aside from occasional rhetoric, there is very little evidence of any policy actually following through.
So it was not really a surprise that the topic did not surface during Jokowi's visit to Australia, as trade and investment were at the top of his agenda. Bilateral security cooperation was not a matter of priority, particularly with regard to the South China Sea.
The technical and operational aspects of a joint proposal, and all the policy elements required to make it probable, make its prospects even more distant. First, there is little chance there would be a dramatic change in Indonesia's foreign policy towards the South China Sea.
Second, Australia's involvement in the disputes has been relatively minimal to non-existent. For example, after the international arbitration ruling at the Hague, while demanding that China accepts the finding and respect international law, the Australian government declared it was neutral in the territorial dispute and therefore would not take sides.
Third, although the two countries collaborate in maritime security activities, there is still a trust deficit in their military cooperation. It was only during Jokowi's visit that Indonesia and Australia restored…
Author: Shafiah F Muhibat, RSIS
Source link
Will Thailand's Chinese High-Speed Railway Be Worth It?
The proposed project will connect Bangkok to Nong Khai, in northern Thailand, with high-speed rail technology imported from China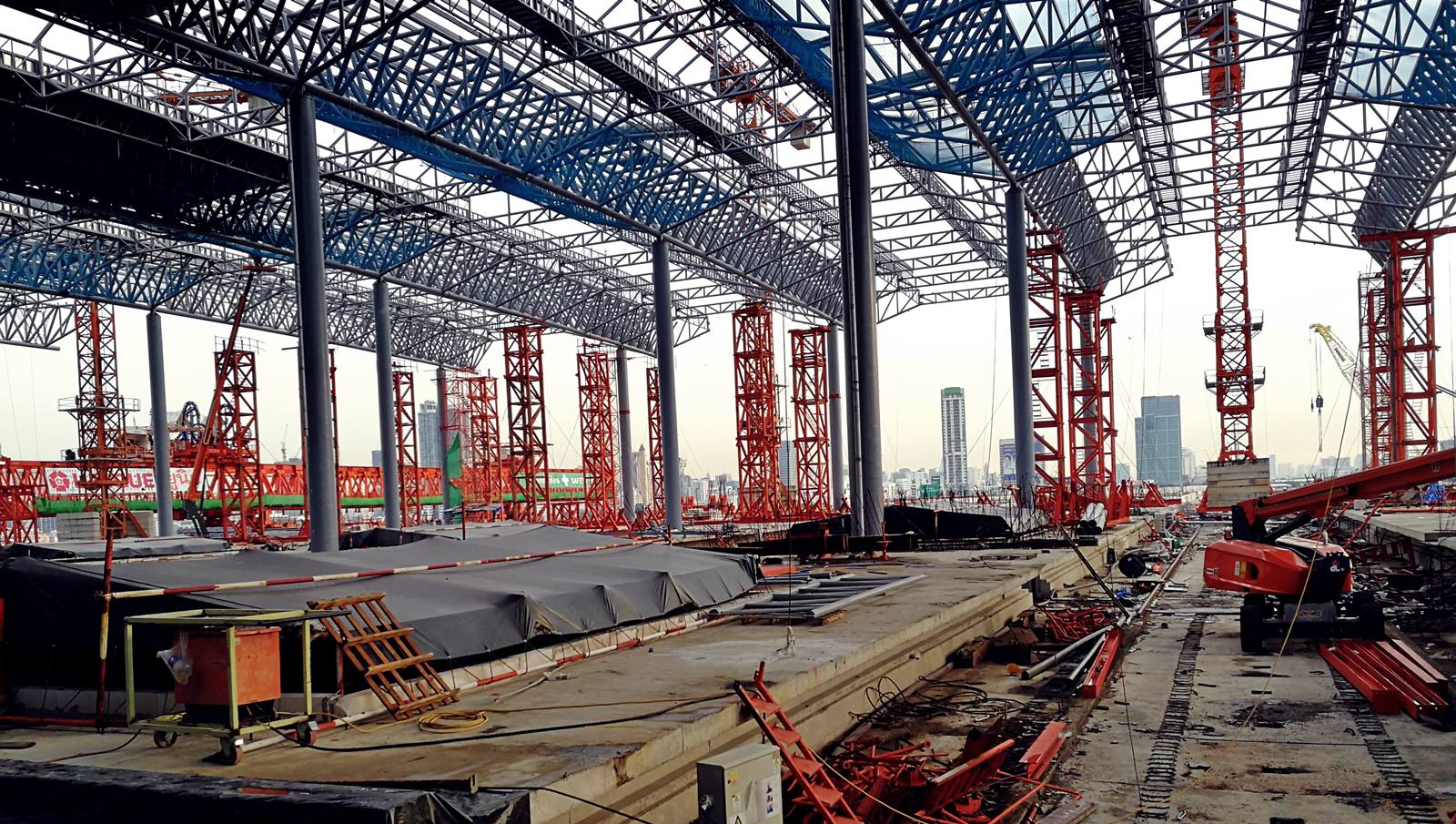 Since late last year, Thailand's military government has been quietly rushing forward on its Chinese high-speed rail project, making long-held plans on the venture increasingly, irreversibly concrete.
(more…)
Sony to shift smartphone plant to Thailand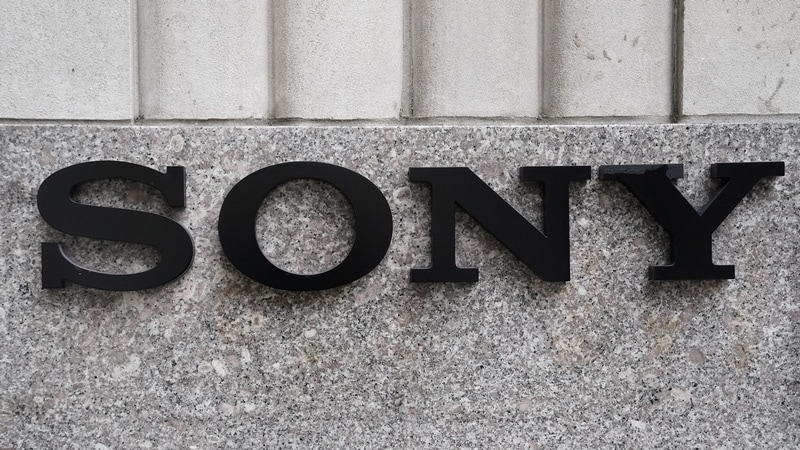 Sony's share of the smartphone market has fallen sharply in recent years
BEIJING/TOKYO, March 28 (Reuters) – Sony Corp will close its smartphone plant in Beijing in the next few days, a company spokesman said, as the Japanese electronics giant aims to cut costs in the loss-making business.
Sony will shift production to its plant in Thailand in a bid to halve costs and turn the smartphone business profitable in the year from April 2020, the spokesman said on Thursday.
The decision to scale back its smartphone workforce, which could see up to 2,000 of the total 4,000 jobs cut by March 2020, is part of a move to reduce fixed costs in the business, and also includes procurement reform.
Sony's share of the smartphone market has fallen sharply in recent years — from more than 3% in 2010, according to the research portal Statistica — to less than 1% currently.
It has struggled to compete against leaders Apple, Samsung Electronics and Huawei Technologies, all of which are racing to develop new 5G devices.
Sony's smartphone business was one of the few weak spots in its otherwise robust earnings, bracing for a loss of 95 billion yen ($863 million) for this financial year. ($1 = 110.1200 yen).
How will Thailand's election affect China?
China's investment in Thailand will not be affected much by the result of the general election.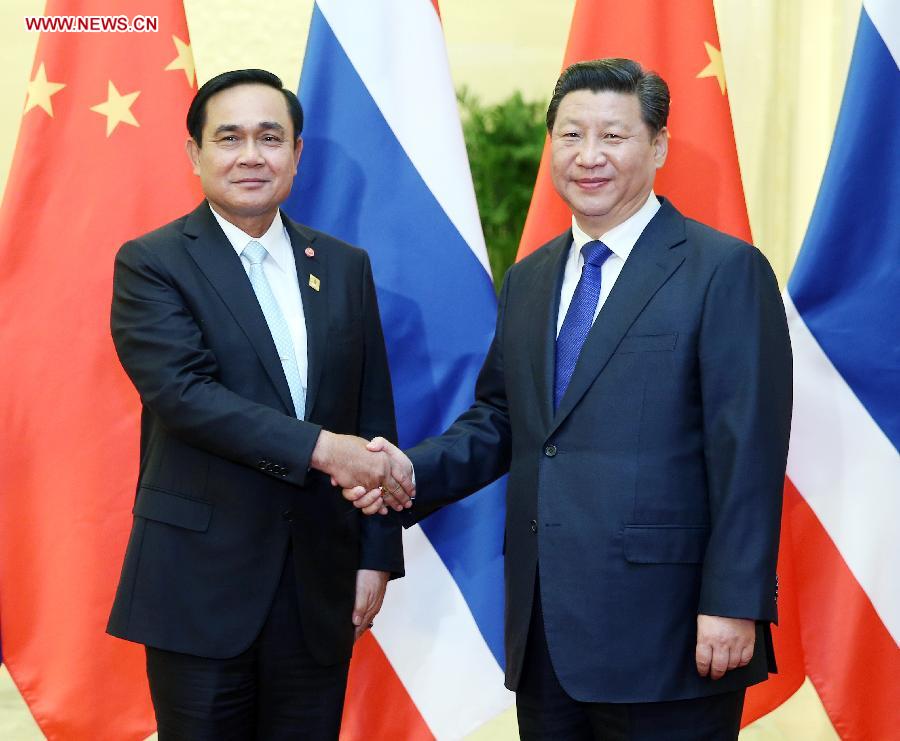 According to Chang Xiang a researcher at the Thai-Chinese Strategic Research Center at the National Research Council of Thailand, China's investment in Thailand will not be affected much by the result of the general election.
(more…)