China's transformations and Thailand's opportunities
To sustain its economic growth, China needs both inward and outward transformations which will not only reshape its economy but also affect the world economy, with some impact on Thailand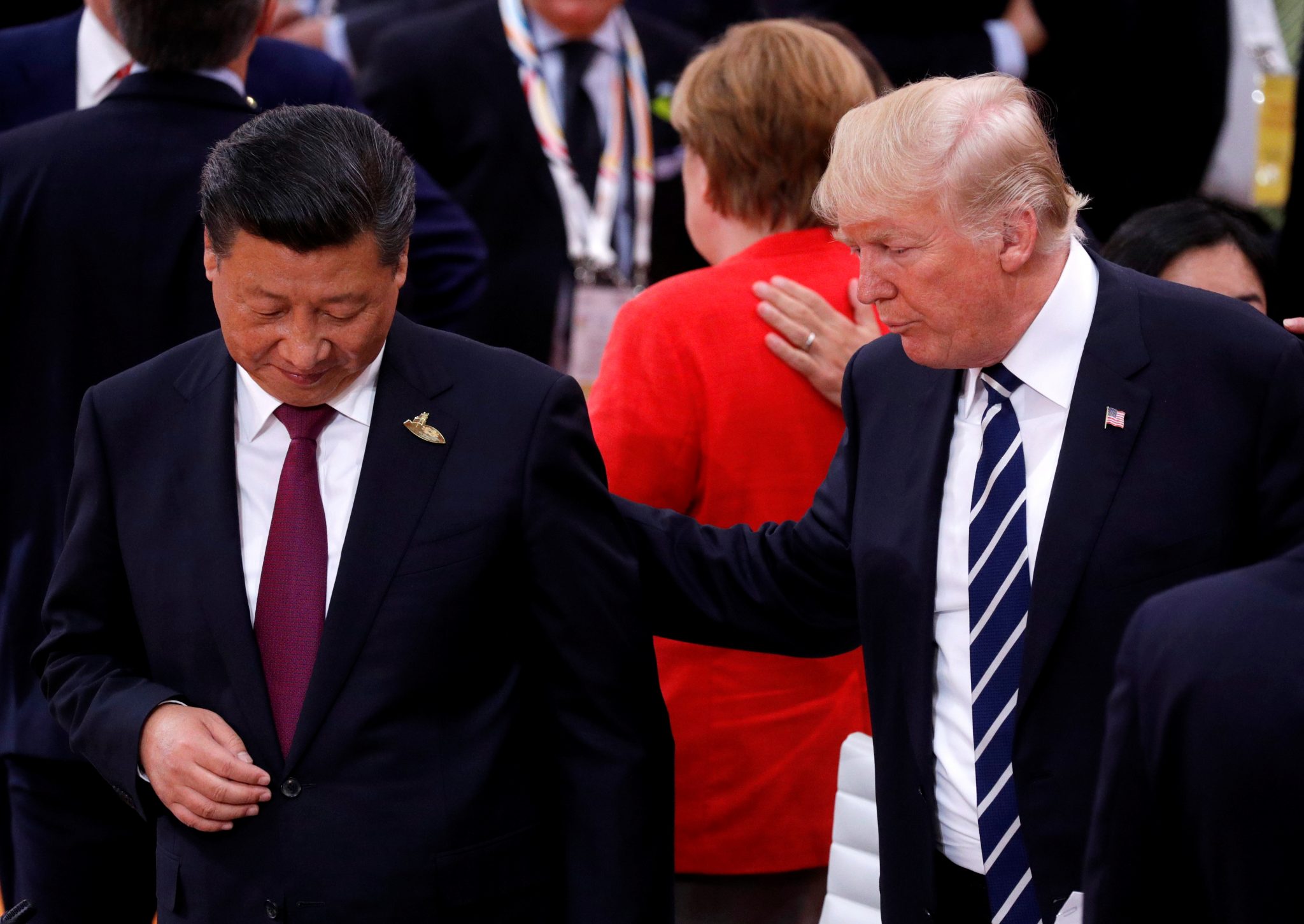 A rising tide of protectionism, following the Trump presidency, has prompted the world to turn its eyes toward China in the hope that it, alongside European countries, could help spread cooperation on trade and investment around the world
In fact, China's movement regarding its expansion on economic and political bounds is a part of transformations that it is currently going through.
To sustain its economic growth, China needs both inward and outward transformations which will not only reshape its economy but also affect the world economy, with some impact on Thailand.
The transformations in China come from the challenge from its old growth path. In the past, China's growth was driven by public and private investments in manufacturing, which made the country the world's factory.
600 million middleclass Chinese within 10 years
However, the country now faces overcapacity in many traditional industries as well as a very high level of private debt. With a shrinking labour force and rising labour costs, China has approached the limits of its traditional economic model.
Under China's 13th five-year plan, China is moving toward a more consumption and service driven economy. In the new Chinese economy, the middle class and the elderly will become the two major groups of consumers that will capture a large portion of the economy.
The Economist Intelligence Unit forecast that there will be 600 million middleclass Chinese within 10 years. Furthermore, according to the World Population Prospects report prepared by the United Nations, China will also move towards an ageing society by 2030.
Additionally, China is turning to another domestic development as a new source of growth. The Made in China 2025 initiative is a new strategic industrial policy which seeks to enhance the competitiveness of domestic firms in high-tech industries that are globally competitive. This plan will generate local products in numerous industries including aerospace, robotics, medical devices, and energy vehicles.
Logistically, China continues to expand regional connectivity and it is planning to build an extensive railway network which will connect all provinces with at least 2 million people by 2025. China also plans to develop mega-cities in clusters such as the Beijing-TianjinHebei cluster and the Chengdu-Chongqing cluster.
The development seeks to coordinate intercity regional air, car, rail and sea transportation networks to facilitate the urbanisation strategy to promote the settlement of about 100 million rural migrants in cities.
Global connectivity and the Belt and Road Initiative
China's inter-cities development will be empowered by the global connectivity that China envisages under the Belt and Road Initiative. Although the details of many projects under the initiative are not yet clear, China will transform itself from a country that ran protectionist policies two decades ago to becoming the new hope for globalisation.
Construction projects under the Belt and Road Initiative, which are supported by the Asian Infrastructure Investment Bank (AIIB), will not only help China export existing excess capacity of its traditional industries, but also increase trade and cooperation in the Eurasian region.
Both demographical shifts in China and its new position in the world can directly and indirectly affect the Thai economy through exports, tourism, imports and investment.
In order to meet growing demands from urbanisation and new demands from the Chinese middle class, Thai business should expand their market bases of Thai products that are currently popular in China using greater connectivity and rapid expansion of China's digital economy.
For instance, the export of Thai fruits such as durian has increased almost 10 times in the last decade while the average growth of mangosteen export from 2007 to 2016 is strong at 22.2%. With the growing purchasing powers from the western and central provinces of China, there are vast opportunities for Thai businesses to expand the Thai fruits markets.
Another Thai industry which will significantly gain from a growing middle class is the tourism industry.
Although latest statistics indicate that Chinese tourists already account for a third of all foreign tourists visiting Thailand, Thailand can develop tourism services that accommodate new demands.
For example, medical tourism in Thailand can serve the greater demand for medical services from the growing elderly population in China.
Since there are only 1,000 outbound Chinese medical tourists visiting Thailand when the total number of outbound Chinese medical tourists is about 500,000-700,000 people each year, Thailand should heavily promote its medical and wellness tourism to serve more Chinese customers.
Moreover, other industries can also benefit from the increasing number of tourists from China. They should use the influx of Chinese tourists to initially test products they want to export to China.
With greater supply of high technological devices from Chinese production through the Made in China 2025 initiative, this should be beneficial to Thailand's policy of supporting the 5 S-curve & 5 new S-curve industries under the Thailand 4.0 initiative.
The price of high technological products in these industries will eventually drop and then allow Thai companies to gain access to those products. Companies should adjust their supply chain to leverage the cheaper high-tech products such as lithium ion batteries for electric vehicles, which will facilitate the next generation automotive industries, and medical devices for Thailand's integrated wellness hub.
In addition to trade and tourism, Thailand's investment can indirectly benefit from China's economic and political power. In East Asia, China's expansion of economic and political linkages to the world has generated worrisome tensions between China and other countries. To counter China's expansion into the region, Japanese, South Korean and Taiwanese companies will likely move their investments into Southeast Asia.
China's transformations will definitely alter global politics and economics. Not only should Thai businesses recognise potential opportunities and be adaptive, but the Thai government should also understand the situation and appropriately position itself for the country's best interest from the new China.
Kantaphon Amornrat
Kantaphon Amornrat is a researcher at Thailand Development Research Institute (TDRI). Policy analyses from the TDRI appear in the Bangkok Post on alternate Wednesdays.
---
RCEP and China: Reimagining the future of trade in Asia
The Regional Comprehensive Economic Partnership (RCEP) could eventually usher in an era of much deeper regional integration: for corporates doing business in the region, their future success may well hinge on how adeptly they manage to navigate the evolution of Asia's trade landscape under the RCEP.
Last month, 15 countries in the Asia-Pacific region – including the 10 member states of the Association of Southeast Asian Nations (ASEAN) as well as China, Australia, Japan, New Zealand, and South Korea – signed the landmark Regional Comprehensive Economic Partnership (RCEP) on the final day of the 37th ASEAN Summit.
(more…)
Thailand ready to ink big Chinese-backed trade deal
The RCEP will cover all 10 Asean member states plus five partners: China, Australia, Japan, New Zealand, and South Korea and will take effect from the middle of 2021 if at least six Asean members and three partners agree to its terms.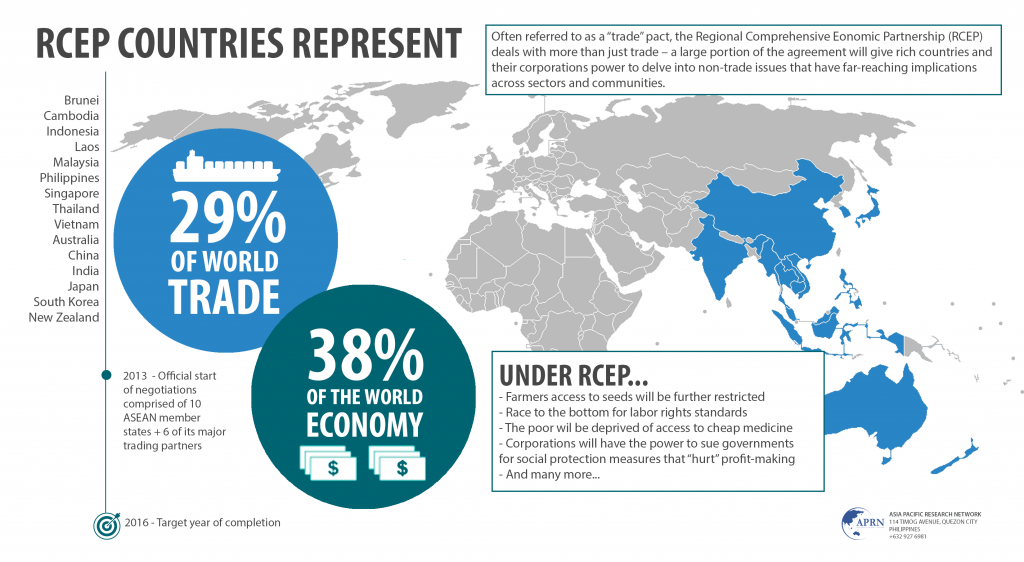 Thailand is set to sign the world's biggest free trade agreement with Japan, China, South Korea and 12 other Asia-Pacific countries at the 37th Asean Summit this week.
(more…)
Great Wall Motor (China) takes over GM factory in Thailand
The Thai production hub will become operational in the first quarter of 2021 with automobile production capacity of 80,000 units per annum.
Chinese carmaker Great Wall Motor (GWM) hosted a ceremony on November 2nd to celebrate the latest milestone in taking full ownership of Rayong Manufacturing Facility in Thailand.
(more…)