Understanding Tensions with China in cyberspace
Since the People's Republic of China was founded in 1949, the US – China relationship has been characterized by substantial areas of conflict, confrontation, and strategic mistrust.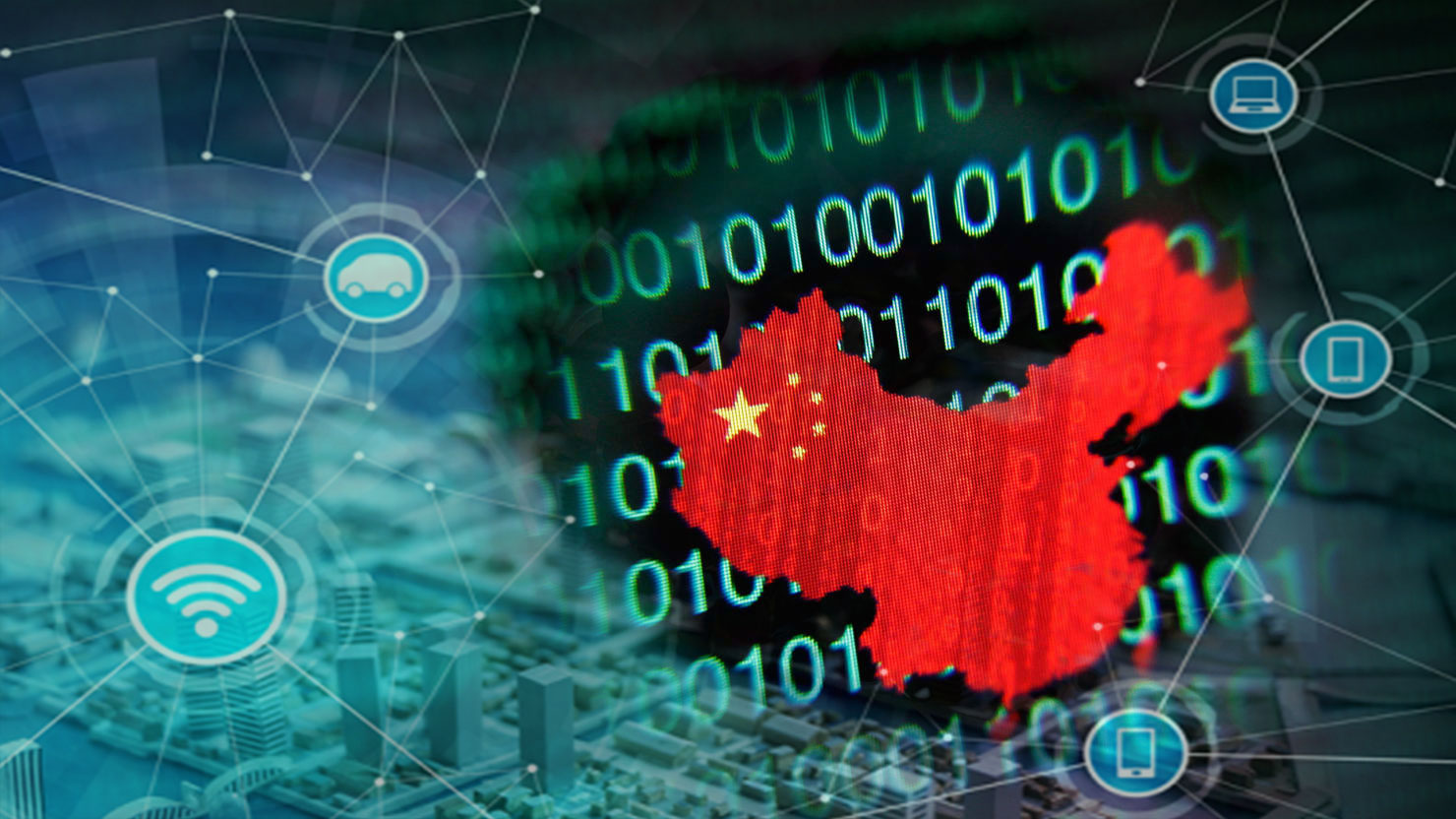 Since the People's Republic of China was founded in 1949, the US – China relationship has been characterized by substantial areas of conflict, confrontation, and strategic mistrust.
By mid-2015, many leading US specialists on China described a rapid deterioration in bilateral ties, which could be described as an across-the-board contest; US analysts now call for a new grand strategy toward China to balance its rising power.
A growing number of Chinese observers similarly appear to see relations as reflecting a "silent contest" between the world's two most powerful countries, argues Getting to Yes with China in Cyberspace.
Unfortunately, this pattern of growing tensions applies just as much to cyberspace; indeed, cyberspace has become one of the most contentious arenas.
Tensions
By some accounts, tension in this area is one of the main sources of a broader deterioration in ties.
However, while US dissatisfaction with Chinese behaviour in cyberspace plays a large role in how the United States views China overall, China's concerns about US behaviour in cyberspace play a substantially more modest role in shaping how China views the United States overall, which may help explain why the two sides have had limited success in sustaining dialogue over the issue to date.
The United States and China initiated a formal bilateral dialogue on cyberspace in 2013, but the Chinese cut off this dialogue in 2014, after the United States indicted five People's Liberation Army officers for conducting cyber espionage against US targets.
While the bilateral Cyber Working Group appears to have been abandoned as an approach, discussions on cyberspace issues did occur at the bilateral Strategic and Economic Dialogue in the summer of 2015, and an initial agreement to move forward on the issue took centre stage on the outcomes list of the Xi-Obama summit held in Washington in September 2015.
Questions persist
Still, substantial questions persist about the two nations' relationship in cyberspace.
In the absence of a set of fully fleshed-out norms and procedures to modulate troublesome activity and set rules for cyberspace, the issue will continue to represent a substantial risk to the bilateral relationship, regional peace and stability, and global order.
US perspective
From the US perspective, three issues dominate.
The primary complaint has been with China's multiple and repeated intrusions into corporate networks to steal intellectual property and proprietary business information.
A second concern has been the growing penetration of US systems through cyberspace for traditional espionage purposes related to national security (e.g., the penetration of the Office of Personnel Management revealed in mid-2015, possibly for the purpose of compiling enormous databases on US citizens – and also, potentially, their Chinese contacts – for potential recruitment or blackmail).
A third US concern is over the prospect that China might be prepared to use a cyberattack to take down US critical infrastructure during a crisis.
A fourth concern is the lack of clarity over each side's use of cyberattack in warfare and the risk in escalation.
China's perspective
For its part, China decries US accusations of hacking and proclaims that it is itself a victim of cyberattacks coming from the United States. Chinese officials and commentators complain about US restrictions on market access for Chinese telecommunications firms such as Huawei and ZTE Corporation.
Chinese commentaries also bemoan US funding of internet censorship–circumvention technology and argue for the right of states to control the information that individuals can access within their boundaries (a notion known as cyber sovereignty).
China observers also decry US internet "hegemony," noting that many of the routers and servers, as well as the software used to support the backbone of the internet in China, are produced by and/or controlled by US firms.
Policy questions
Given these divergent views, and in the aftermath of China's abandonment of formal talks on cybersecurity with the United States, we were drawn to and motivated by several urgent policy questions in writing…
This article is part of the World Economic Forum's Geostrategy platform
Building a better Belt and Road
BRI is a collection of loans and not a basket of free lunches. Belt tightening awaits indebted countries along the road to BRI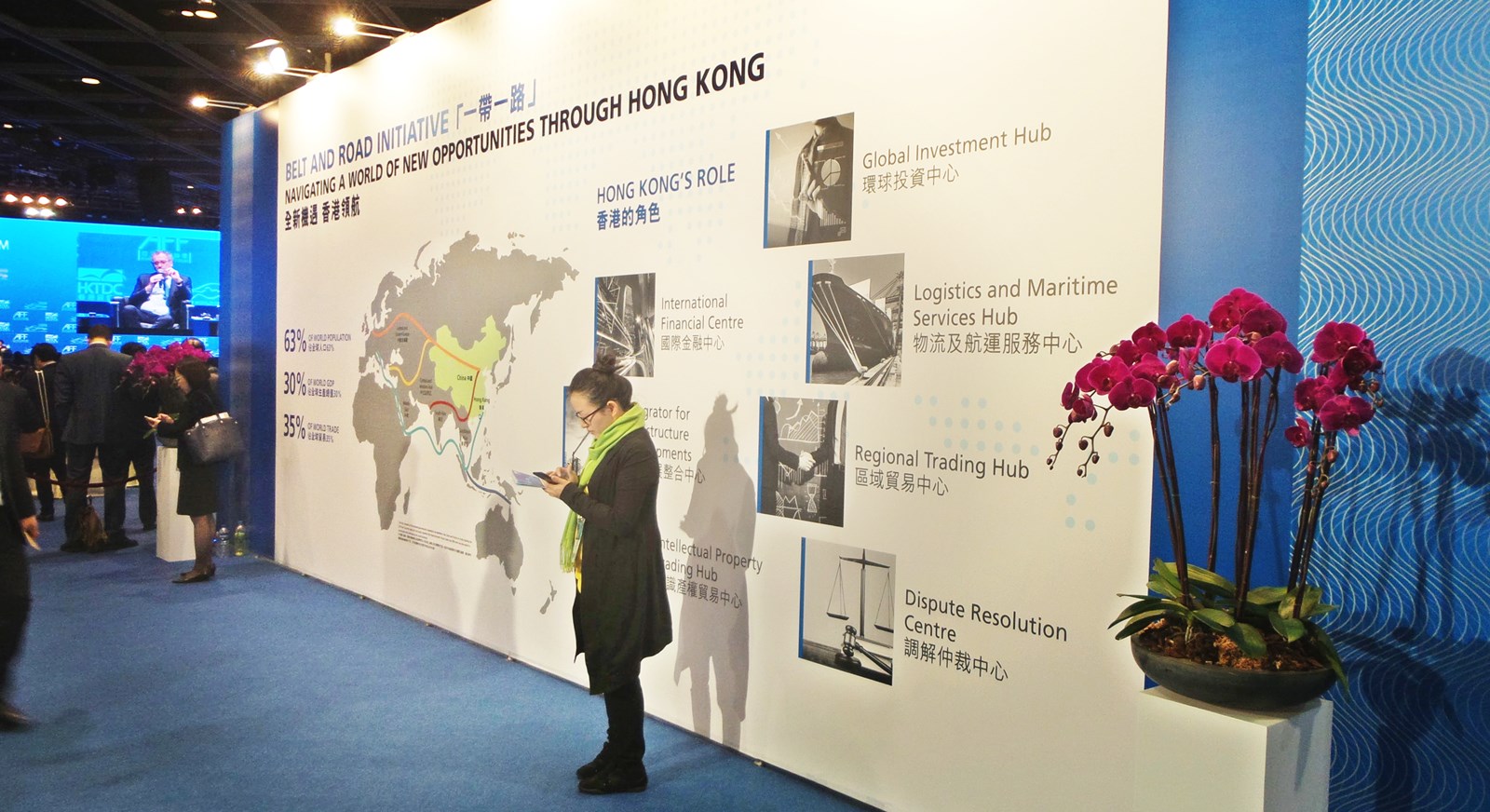 The Belt and Road Initiative (BRI) was originally unveiled in 2013 as 'One Belt, One Road'. Till date, 93 countries have formally endorsed the initiative, making up 65 per cent of the global population.
(more…)
SET signs MoU with Shenzhen bourse to strengthen Thailand-China capital market
The Stock Exchange of Thailand (SET) signed a memorandum of understanding (MoU) with Shenzhen Stock Exchange (SZSE)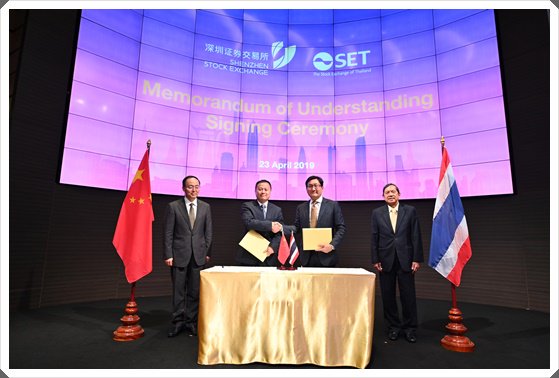 SET signs MoU with SZSE to strengthen Thailand-China capital market collaboration BANGKOK, April 23, 2019 –
The Stock Exchange of Thailand (SET) signed a memorandum of understanding (MoU) with Shenzhen Stock Exchange (SZSE) to expand business opportunities for Thai and Chinese small and medium-sized enterprises (SMEs) and broaden opportunities in investment as well as promoting cross-border collaboration among the two countries.
"The MoU between SET and SZSE, spanning five years from today (April 23, 2019), marks a key milestone for SET and SZSE to foster closer collaboration for capital markets and SMEs between the two nations, reinforcing SET's strategic plan to explore new opportunities by connecting with international partners."

SET President Pakorn Peetathawatchai said,
Under this MoU's strategic framework "China-Thailand SME Capital Market Service Initiative", SET and SZSE will provide information on SMEs as well as financial markets of the two countries via online portal, and enhance "ChiNext-mai Alliance" network which aims to facilitate the communication and cooperation between companies listed on Market for Alternative Investment (mai) and ChiNext Market; to arrange business matchings and physical roadshows to promote Thai and Chinese securities' growth potential in both countries.
Cross-border product development
The agreement also embraces cooperation for cross-border product development such as exchange-traded funds (ETFs), depositary receipts (DRs), and indices, including green finance products, among others, added Pakorn.
SZSE Executive Vice President Li Hui said,
"The SZSE and SET have maintained long-term close communication and exchanges. We will continue cooperation on the China-Thailand SME Capital Market Service Initiative jointly promoting the cross-border innovation capital formation and facilitating the economic integration and development of the two countries in 3 areas: cultivation of technology start-ups, forming an alliance for growth markets of the two countries and exploring new channels for two-way financing and investing."
This MoU signing will broaden Thai-Chinese relations after an MoU signing in March between SET and China Economic Information Service (CEIS) of Xinhua News Agency focusing on information exchange to enhance economic and investment development in Thailand and China.
About The Stock Exchange of Thailand The Stock Exchange of Thailand
(SET) is among the most liquid exchanges in Asia, providing a full range of investment products including equities, derivatives, as well as world-class trading, post-trade infrastructure/technology services in accordance with international practice (EMEA and PFMI). Going forward, SET's vision "To Make the Capital Market Work for Everyone" is aligned with the aim to support strong economic growth and competitiveness. Globally and regionally, SET has also actively coordinated with other exchanges to boost investment opportunities and capital market growth potential. Moreover, SET puts strong emphasis on sustainable growth by promoting listed companies' business models that care for environmental, social and governance (ESG) practices.
About Shenzhen Stock Exchange Shenzhen Stock Exchange (SZSE), established on 1st December, 1990, is a self-regulated legal entity under the supervision of China Securities Regulatory Commission (CSRC). SZSE is committed to developing China's multi-tiered capital market system, serving national economic development and transformation and supporting the national strategy of independent innovation. SZSE has three market segments namely Main Board, SME Board, ChiNext, serving companies of different characteristics. As of December 2018, there were 2,134 listed companies on the SZSE (ranking No.11 in the world according to WFE) with a total market capitalization of about USD 2.41 trillion (ranking No.8). The trading value is about USD 7.56 trillion for the year of 2018 (ranking No.3).
Will Thailand's Chinese High-Speed Railway Be Worth It?
The proposed project will connect Bangkok to Nong Khai, in northern Thailand, with high-speed rail technology imported from China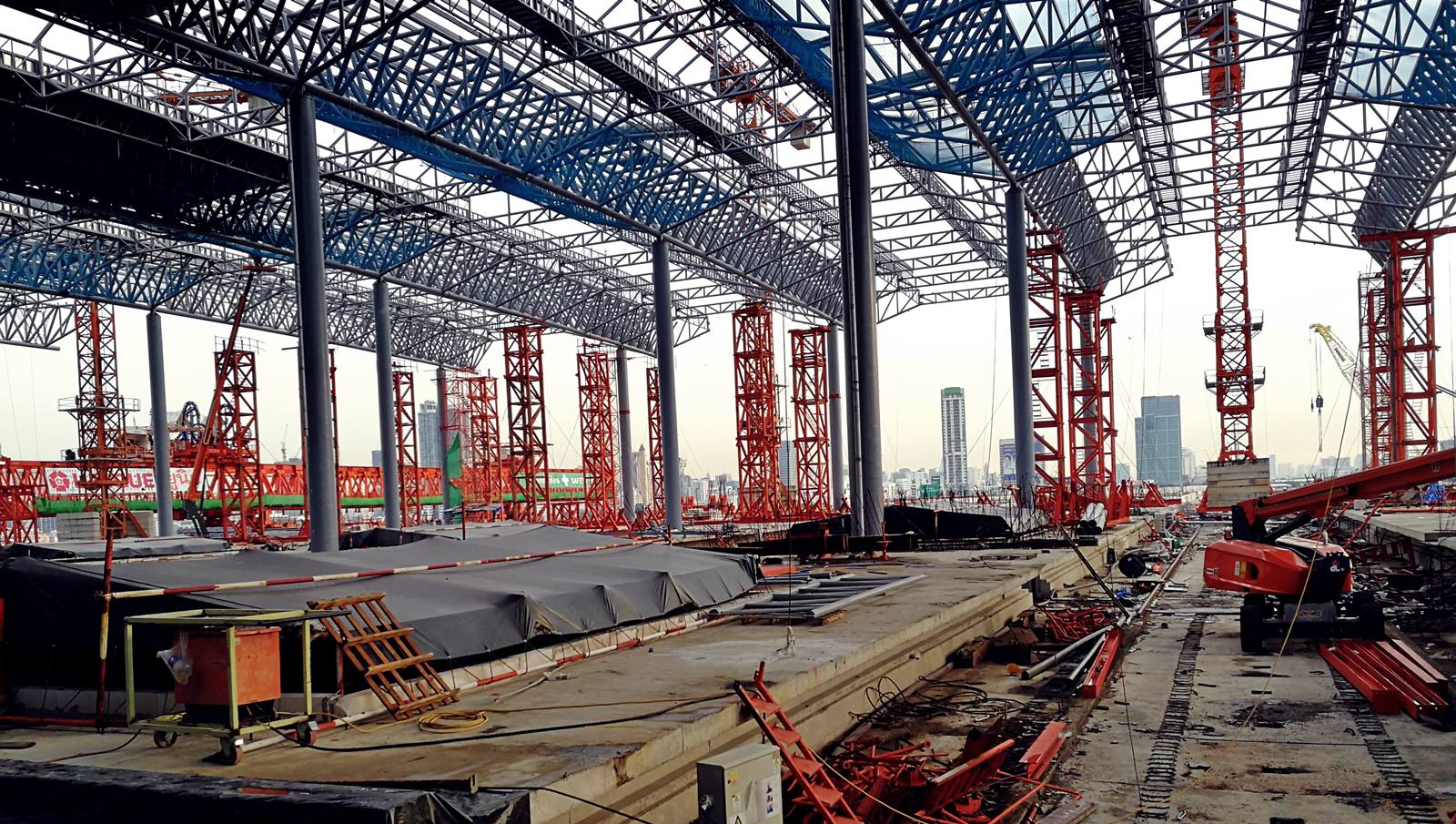 Since late last year, Thailand's military government has been quietly rushing forward on its Chinese high-speed rail project, making long-held plans on the venture increasingly, irreversibly concrete.
(more…)