5 things we can learn from China's e-commerce explosion
Online marketplace Alibaba saw sales growth of 39% in comparison with the event in 2016, suggesting that Chinese consumers are confident in their spending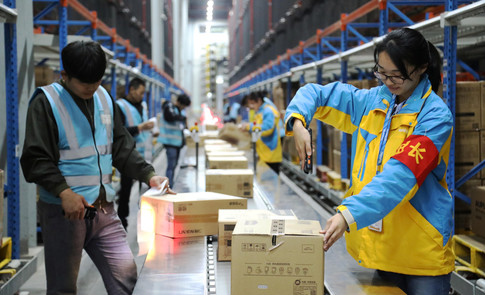 China's e-commerce market continues to see high double-digit growth year on year. The Double 11 event on 11 November 2017 – also known as Singles' Day, when single people in China celebrate, and which has become a popular shopping holiday – was a clear example of how China's consumption-led economy is evolving digitally.
Online marketplace Alibaba saw sales growth of 39% in comparison with the event in 2016, suggesting that Chinese consumers are confident in their spending and that consumption will continue to rise.
China: a booming market
China's economy continues to grow steadily as it ended 2017 with GDP at 6.8%, according to China's National Bureau of Statistics (NBS). In line with this positive momentum, at Nielsen we saw China's consumer confidence index (CCI) reach a historic high of 114 points in both the third and fourth quarters of 2017, up two points from the second quarter of 2017 and six points from 108 in the fourth quarter of 2016.
CCI scores above and below 100 points represent, respectively, positive and negative consumer confidence.
An all-time high CCI, coupled with healthy disposable income growth of 7.5%, as reported by the NBS, means that consumers are confident and consumer demand or consumption is expected to remain steady.
We see consumption increasing as consumers in China spend more than ever: 43% more compared with five years ago. That's leagues ahead of the 24% growth in the US and 33% globally.

Nielsen's e-commerce tracking data, within 34 fast-moving consumer goods categories, shows that in a 12-month rolling average leading up to November 2017, online sales grew 27% versus the year before, whereas offline sales increased only 6% over the same period.
Meanwhile, the ratio of enterprises with e-commerce services increased significantly in the last year. According to Nielsen's CCI report, up to Dec 2016, the ratio of enterprises launching online sales reached higher than 45%.
There's no doubt that China's e-commerce market is on an overall upward trajectory. In line with this, Nielsen has identified five key trends that we believe are driving the development of the market, and which will be essential for businesses to leverage to ensure success in 2018.
Five key trends driving China's e-commerce market
1) E-commerce shopping festivals
E-tailers are creating more shopping festivals and themes to unlock consumer desire. Based on Nielsen's survey, before Double 11 this year, 79% of consumers said they planned to participate in Double 11. Alibaba saw 168 billion RMB in sales and 39% growth on Singles' Day, while another main competitor, JD.com, achieved RMB 127 billion during 1-11 November, with over 50% growth.
Double 11 and similar shopping festivals are an opportunity for local brands, but these are also key opportunities for foreign brands to leverage the collective enthusiasm for shopping among Chinese consumers.
On these holidays, consumers are looking to experiment, try new things and buy products that may be new to them. These festivals are a perfect opportunity for new brands entering the market to get noticed.
2) Consumption upgrade
Two triggers are sparking a trend known as "consumption upgrade". Rising disposable income means that consumers are more confident in spending their money on a number of categories – especially food, cosmetics and clothing. An emphasis on quality and fashion are growing much faster than other consumer demands. Following this, middle- to upper-class consumers are now increasing their demand for goods that are not available domestically. Online platforms, where international high-end and niche brands are easily accessed, are rising in popularity, while cross-border shopping sites are leading the consumption upgrade movement.
According to Nielsen's online shopper trend report, the proportion of consumers who had recently made a cross-border…
Sony to shift smartphone plant to Thailand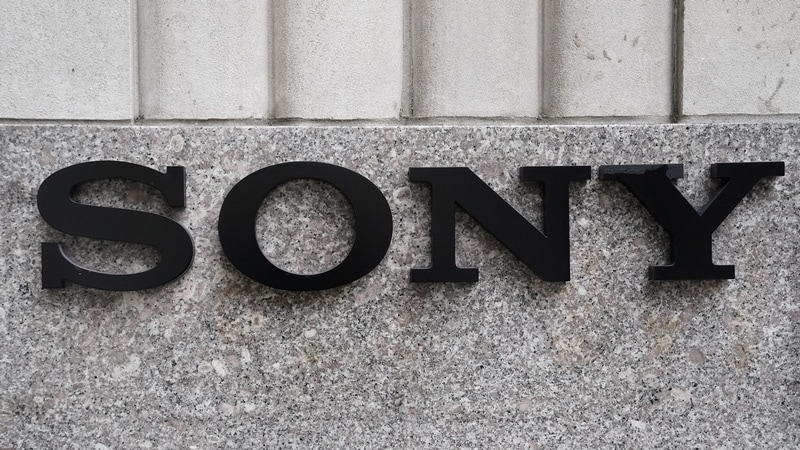 Sony's share of the smartphone market has fallen sharply in recent years
BEIJING/TOKYO, March 28 (Reuters) – Sony Corp will close its smartphone plant in Beijing in the next few days, a company spokesman said, as the Japanese electronics giant aims to cut costs in the loss-making business.
Sony will shift production to its plant in Thailand in a bid to halve costs and turn the smartphone business profitable in the year from April 2020, the spokesman said on Thursday.
The decision to scale back its smartphone workforce, which could see up to 2,000 of the total 4,000 jobs cut by March 2020, is part of a move to reduce fixed costs in the business, and also includes procurement reform.
Sony's share of the smartphone market has fallen sharply in recent years — from more than 3% in 2010, according to the research portal Statistica — to less than 1% currently.
It has struggled to compete against leaders Apple, Samsung Electronics and Huawei Technologies, all of which are racing to develop new 5G devices.
Sony's smartphone business was one of the few weak spots in its otherwise robust earnings, bracing for a loss of 95 billion yen ($863 million) for this financial year. ($1 = 110.1200 yen).
How will Thailand's election affect China?
China's investment in Thailand will not be affected much by the result of the general election.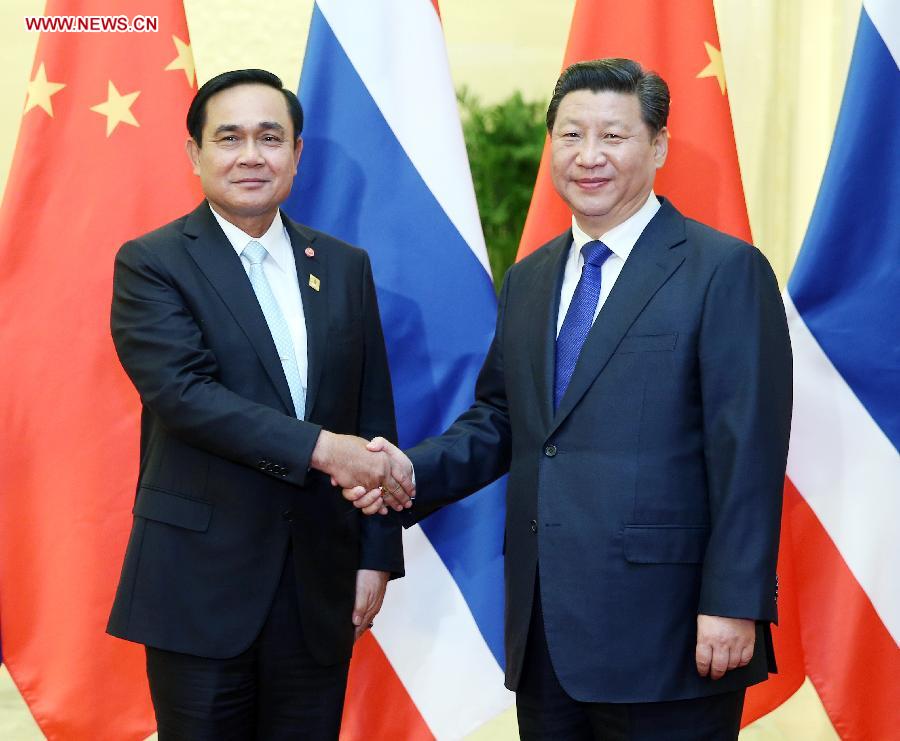 According to Chang Xiang a researcher at the Thai-Chinese Strategic Research Center at the National Research Council of Thailand, China's investment in Thailand will not be affected much by the result of the general election.
(more…)
Will Asian economies dominate the world in 2050?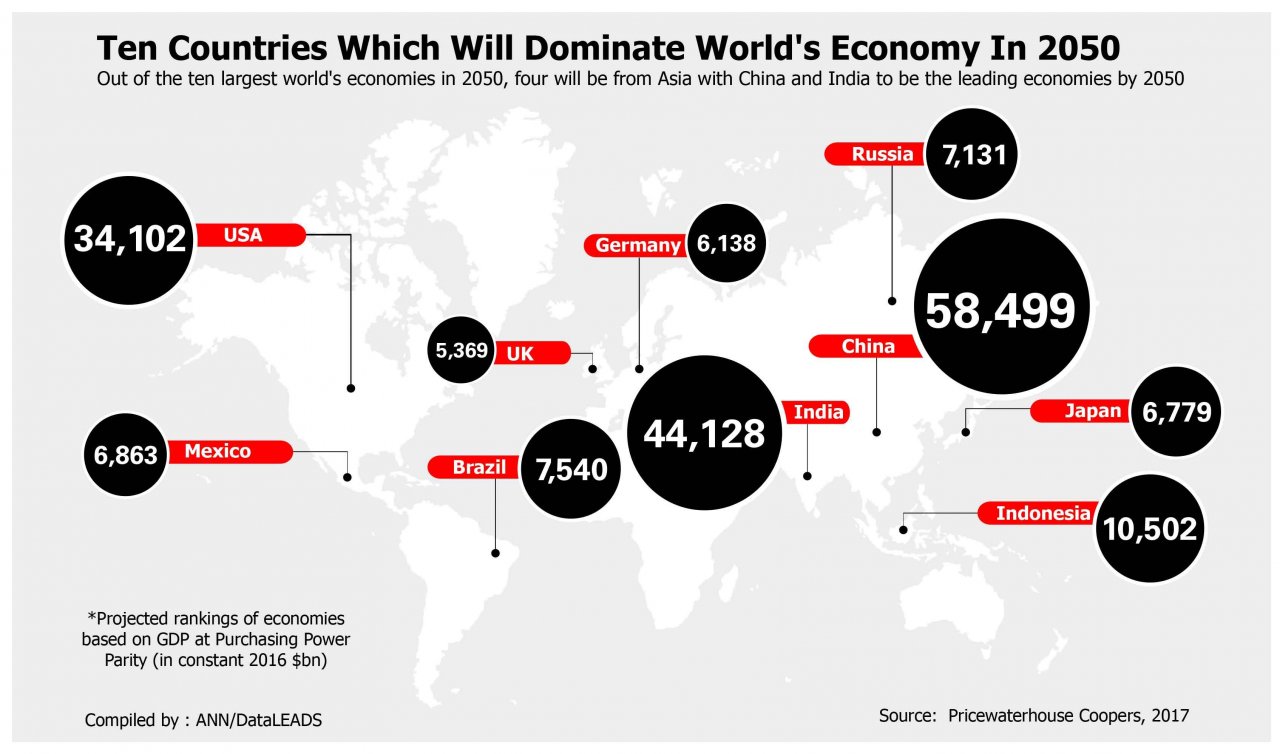 Out of the 10 largest world economies of the world, four will be from Asia with China and India leading the world by 2050, according to the PwC report.
(more…)