Can the China–Laos railway keep on track?
In the long run, the line through Laos will have to connect with the Nong Khai–Bangkok line in Thailand to make economic sense. But this could prove a challenge.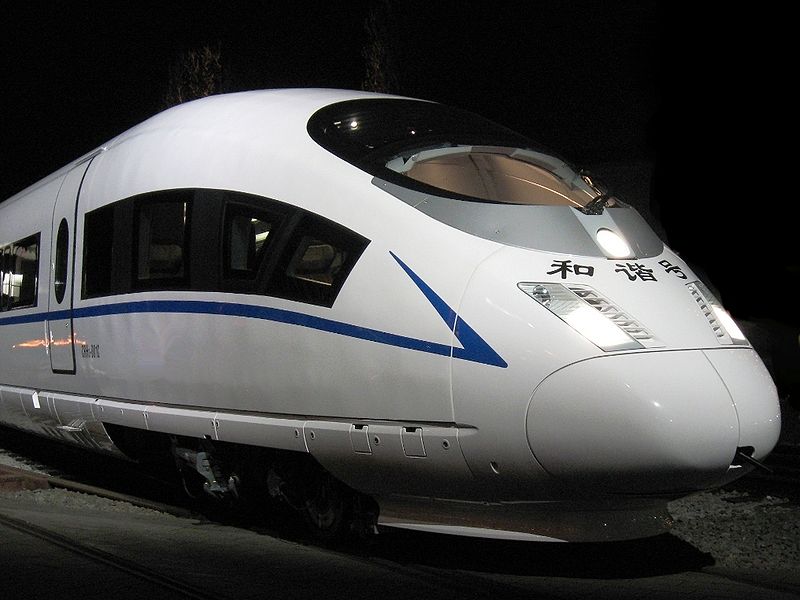 Of all the railway projects that Chinese companies are constructing in Southeast Asia, the China–Laos railway has proceeded most rapidly.
Construction began in December 2016 and swung into full gear by mid-2017, involving six Chinese contractors from subsidiaries of the state-owned China Railway Group.
Early this year, it was reported to be half-finished and is on schedule to be completed by December 2021.
The 414-kilometre railway line stretches from Boten, on Laos' northern border with China, to Vientiane. It is slated to connect with Thailand to the south as part of a pan-Asia railway that will run from Kunming in Yunnan province to Singapore.
Laos lobbied hard for a slice of the pan-Asia railway
Officials calculated that the alternative — being left out of markets, trade and investment along the route — would be detrimental to the government's plans to lift its people out of poverty. The railway's ultimate goal is to transform Laos from a 'landlocked' to a 'land-linked' country.
Laos' one-party system has allowed the Lao People's Revolutionary Party, which has governed since 1975, to push ahead with the project.
This is unlike the domestic situations in Thailand, Malaysia and especially Indonesia, where multiple political parties and decentralisation politics have made it harder for governments to ignore local opposition.
Laos' weaker state capacity has also, ironically, allowed the project to progress at a faster pace. Its reliance on Chinese feasibility studies, technical standards and equipment gives Chinese construction companies greater leeway in setting the pace of the project.
The rapid progress in the China–Laos railway line has made it a poster child of the Belt and Road Initiative.
Chinese state media has showcased the project as one that benefits the local people.
For instance, a Xinhua article claimed that the railway has created more than 5000 jobs for the local people and 'changed the lives of local villagers whose dreams have now come true'.
But these reports have glossed over the deeper challenges in constructing the China–Laos railway line. Difficult terrain and geography are the first obstacles that construction companies have faced. They are to construct a total of 170 bridges and 72 tunnels throughout Laos' mountainous terrain.
The enormous volume of unexploded ordnance remaining from the Indochina wars compound the terrain problems. Construction companies have at times suspended construction temporarily to clear unexploded ordnance.
There has also been public discontent from the project's outset. In October 2016, affected villagers were prevented from speaking out at public meetings held to promote the project. In January 2018, the Lao government revealed that a compensation law had been drafted for compulsory evictions related to infrastructure projects.
That the law was drafted a year after construction had begun suggests that the government had not anticipated the level of discontent from those forced to relocate.
Initially, the government only took into account the cost of basic building structures when deciding on compensation, but villagers protested that this was inadequate.
Eventually, the final decision was made to compensate evicted villagers for the loss of all property, including land, buildings, fences, crops and trees. This entire process created delays and drove up costs for an already fiscally-strapped government.
Vientiane is facing difficulties in coming up with its share of capital for the project. In March 2018, Deputy Minister of Public Works and Transport, Lattanamany Khounnivong, had to urgently request approval of a budget of 510 billion kip (approximately US$60 million) for Laos' 2018 contribution to the project.
Chinese banks are also exercising greater prudence in disbursing loans
As early as 2014, the China Exim Bank announced that it would curb its loans to Laos for most infrastructure projects, a sign that it has doubts about Laos' ability to repay its debts.
Lack of funding had forced Chinese developers to postpone construction of hydropower dams on some of the tributaries along the Mekong River. It is widely believed that the loan from Exim Bank for the China–Laos railway was collateralised by putting up the railway's future income and two mining concessions.
In the long run, the line through Laos will have to connect with the Nong Khai–Bangkok line in Thailand to make economic sense. But this could prove a challenge.
An example of the complexity is the planned extension of the railway line between Laos and Thailand at Thanaleng Station, 20 kilometres east of Vientiane.
This project was supposed to begin in late 2010 but was scrapped by the Lao authorities…
Author: Selina Ho, NUS
RCEP and China: Reimagining the future of trade in Asia
The Regional Comprehensive Economic Partnership (RCEP) could eventually usher in an era of much deeper regional integration: for corporates doing business in the region, their future success may well hinge on how adeptly they manage to navigate the evolution of Asia's trade landscape under the RCEP.
Last month, 15 countries in the Asia-Pacific region – including the 10 member states of the Association of Southeast Asian Nations (ASEAN) as well as China, Australia, Japan, New Zealand, and South Korea – signed the landmark Regional Comprehensive Economic Partnership (RCEP) on the final day of the 37th ASEAN Summit.
(more…)
Thailand ready to ink big Chinese-backed trade deal
The RCEP will cover all 10 Asean member states plus five partners: China, Australia, Japan, New Zealand, and South Korea and will take effect from the middle of 2021 if at least six Asean members and three partners agree to its terms.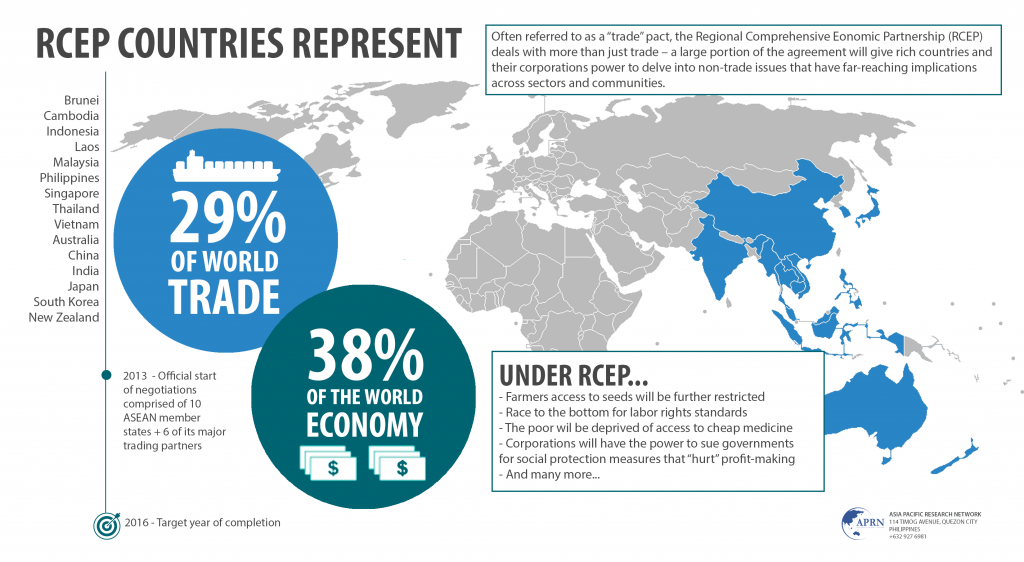 Thailand is set to sign the world's biggest free trade agreement with Japan, China, South Korea and 12 other Asia-Pacific countries at the 37th Asean Summit this week.
(more…)
Great Wall Motor (China) takes over GM factory in Thailand
The Thai production hub will become operational in the first quarter of 2021 with automobile production capacity of 80,000 units per annum.
Chinese carmaker Great Wall Motor (GWM) hosted a ceremony on November 2nd to celebrate the latest milestone in taking full ownership of Rayong Manufacturing Facility in Thailand.
(more…)