SET announces 55 firms in Thailand Sustainability Investment 2016 list
Thailand Sustainability Investment (THSI) 2016 list showcases listed companies with outstanding performance on Environmental, Social and Governance (ESG) aspects from its annual sustainability assessment.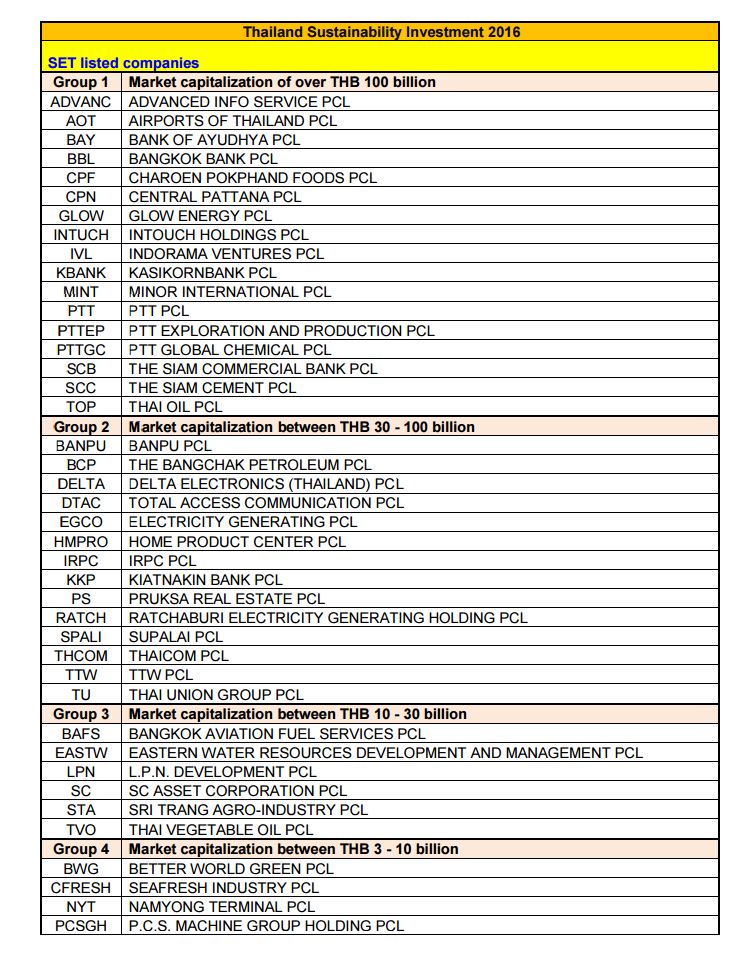 The Stock Exchange of Thailand (SET) continues to underline its commitment to develop Thai listed firms' quality towards sustainable growth by announcing the Thailand Sustainability Investment (THSI) 2016 list.
Thailand Sustainability Investment (THSI) 2016 list showcases listed companies with outstanding performance on Environmental, Social and Governance (ESG) aspects from its annual sustainability assessment.
SET President Kesara Manchusree stated that SET initiated and successfully arranged the THSI last year.
This year the number of listed firms meeting the qualifications criteria has increased to 55 firms from 51 firms last year, consisting of 49 SET-listed firms and 6 firms on Market for Alternative Investment (mai).
The average total score also increased to 66 percent from 60 percent, as well as the average total score in Economic (Included governance), Environmental, and Social aspects which also increased especially Social aspect with 7 percent rise from a year ago. By industry, five from eight industries had higher average score.
Industry with highest average score was Resources, while Financials industry made outstanding progress in term of sustainability performance, rising to 69 percent from 58 percent last year.
This reflected Thai listed firms' focus on operating business by taking ESG aspects into consideration, in line with SET's strategic plan to promote quality of listed firms.
"Sustainable investing has grown significantly among global investors who not only focus on financial returns but also on ESG aspects. The studies from MIT Sloan Management Review and the Boston Consulting Group, collected from more than 3,000 fund managers and investors from more than 100 firms worldwide, found that 50 percent of investors said they do not invest in a firm with poor sustainability performance, while 60 percent believe that sustainability practices can lower a firm's cost of capital and help generate return in the long run," added Kesara.
To pass sustainability assessment, each participating firm must achieve scores at least 50 percent in economic, social and environmental dimensions and further meet qualifications criteria.
This year, additional criteria embrace business performance and governance aspect related to ESG. The distinguished panel of judges consisted of renowned professionals on corporate governance and corporate social responsibility as well as related organizations in the capital market.
Giant Thai-Chinese wholesale hub opens in Bangkok's Pratunam
The region's largest wholesale hub features products from China at wholesale prices, and products from Thai manufacturers to export to China.
Asset World Corporation (AWC) has launched the region's largest wholesale hub in the Pratunam area of Bangkok, housed in the old Pantip Plaza tech mall.
(more…)
Thailand remains in pole position for the highest funds raised across Southeast Asia
Taking the top two spots on the region's leaderboard this year are Thailand's Central Retail Corporation Public Company Limited and SCG Packaging Public Company Limited with US$1.77 billion and US$ 1.27 billion funds raised respectively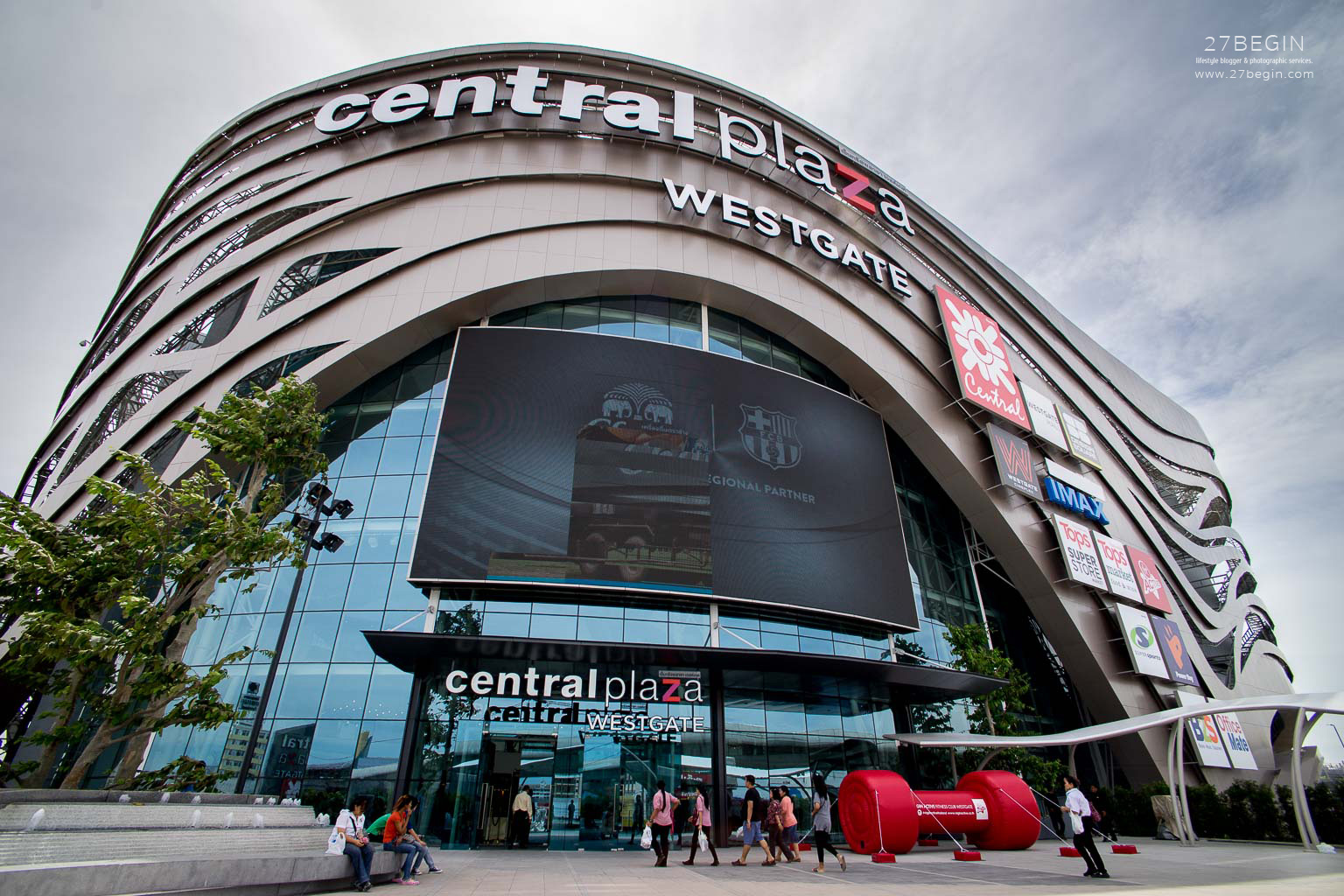 THAILAND, 26 November 2020 — Capital markets across Southeast Asia stayed resilient in 2020 despite a host of uncertainties from the evolving global health crisis to the worsening US-China trade tensions and the impact of the US presidential elections.
(more…)
Thailand's antitrust agency under scrutiny over $11 Billion Tesco Deal Approval
With the Tesco deal approved, CP Group will gain control over a network of about 2,000 hypermarket and grocery stores across Thailand, and the group already operates 7-Eleven convenience stores and the Siam Makro chain.
Thailand's largest conglomerate, Charoen Pokphand Group (CP) won on Friday the Thai antitrust agency's approval  for acquisition of retail giant Tesco Lotus: the Office of Trade Competition Commission (OTCC) voted 4:3 in favour of the US$10-billion takeover deal.
(more…)