Thai Economy continued to grow in December
Thai exports grew 9.3 percent while the number of incoming tourists for the same month increased 15.5 percent from November's figure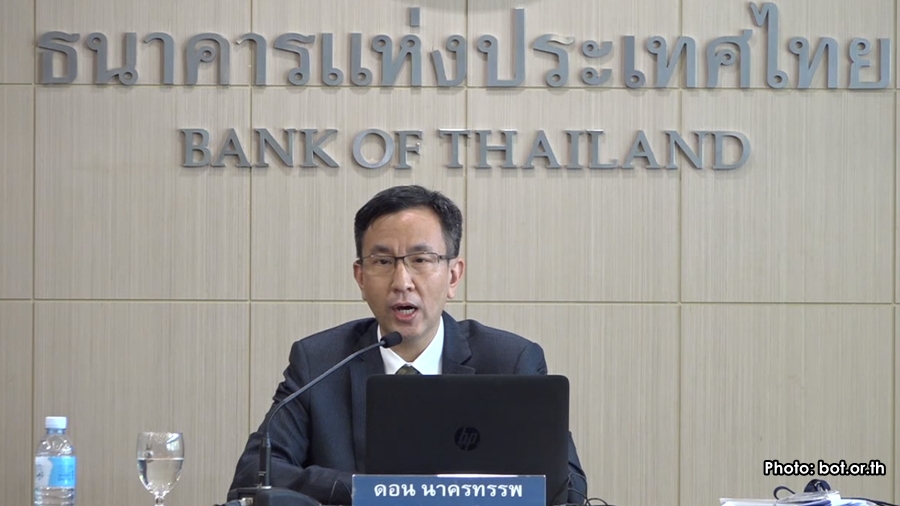 Driven by tourism and export growth, Thai economy for the month of December continued to expand, said Mr Don Nakorntap, senior director of macro-economics of the Bank of Thailand.
For the month of December, he said that export grew 9.3 % while the number of incoming tourists for the same month increased 15.5 percent from November's figure, especially tourists from China and Malaysia whereas more tourists from Russia were also reported.
The value of merchandise exports continued to expand in all major export destinations and most product groups, with a growth of 9.3 percent compared to the same period last year, or 10.0 percent when excluding gold.
The expansion was on the back of
(1) continued improvement in external demand for products such as rice, rubber products, telecommunication equipments, electronic parts,
and automotive and parts;
(2) continued increase in crude oil price contributed to the increase in export
of petroleum-related products; and
(3) increase in exports from industries which recently expanded
their production capacity such as hard disk drives (HDD). Steady-improved export trends alsocontributed to the growth of export-related manufacturing production, especially automotive, rubber products, and petrochemical products.
Inflation rate has slowed down in correspondence with a drop in energy and fresh food prices whereas seasonal unemployment rate has stabilized. Current account was in surplus in correspondence with increase in revenue of export and tourism sectors.
Mr Don said export and tourism would be the key players to further drive the economy this year which is in line with the trend of economic recovery abroad.
However, he added that the role of the two players would decline somewhat this year and replaced by domestic consumption which is expected to pick up while government spending will increase too this year after government's investments for several projects were put off last month to this year.
Economic activity in the fourth quarter of 2017
Overall economic activity in the fourth quarter of 2017 continued to expand from the previous quarter, driven mainly by export of goods which showed strong growth both in terms of products and export destinations, and the tourism sector which continued to expand steadily.
Private consumption expanded mainly from spending on durable goods and services sector. The strong expansion of merchandise exports and continued growth in private consumption led to the expansio of overall manufacturing production.
Private investment also slightly improved. However, public spending contracted mainly from capital spending. On the stability front, both headline and core inflation accelerated from the previous quarter.
SCB cuts thai growth forecast to 3.6%
The SCB's Economic Intelligence Center (EIC) has reduced its growth projection for the Thai economy this year to 3.6%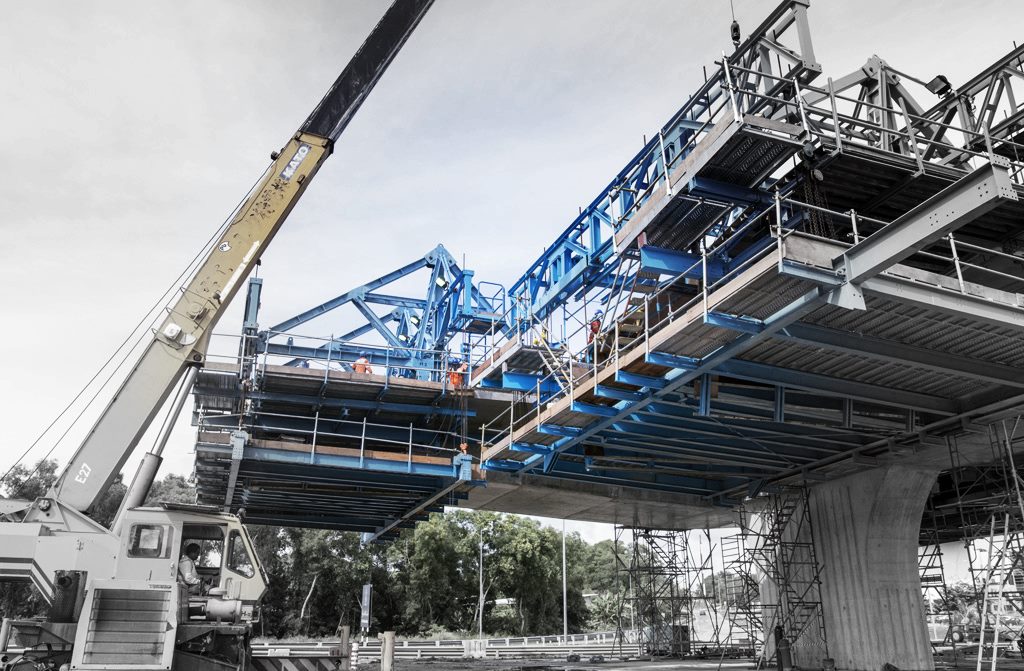 The SCB's Economic Intelligence Center (EIC) has reduced its growth projection for the Thai economy this year to 3.6% from a previous expectation of 3.8%.
(more…)
แนวโน้มเศรษฐกิจเอเชียลดต่ำลงจากการชะลอตัวของอุปสงค์ทั่วโลก
ประเทศกำลังพัฒนาของเอเชียยังคงเติบโตอย่างแข่งแกร่งทั่วทั้งภูมิภาค แต่ในระดับที่ชะลอตัวในปีนี้และปีหน้า เนื่องจากความตึงเครียดทางการค้าที่มีอย่างต่อเนื่อง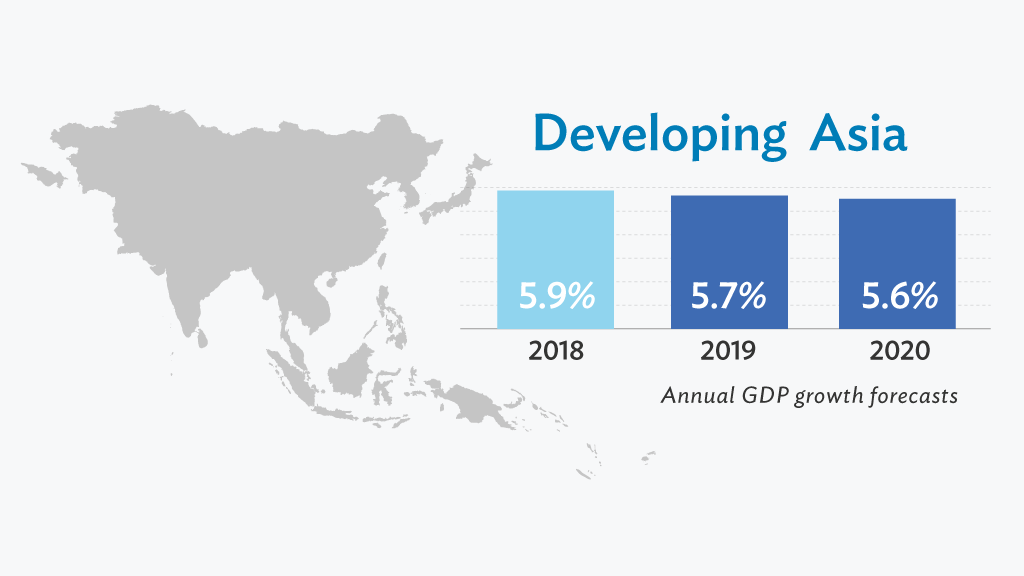 ฮ่องกง (3 เมษายน 2562) – ประเทศกำลังพัฒนาของเอเชียยังคงเติบโตอย่างแข่งแกร่งทั่วทั้งภูมิภาค แต่ในระดับที่ชะลอตัวในปีนี้และปีหน้า เนื่องจากความตึงเครียดทางการค้าที่มีอย่างต่อเนื่อง
(more…)
Emerging Asia's Growth Prospects to 18-year low (ADB)
Southeast Asia is projected to grow 4.9% this year, slower than December's 5.1% forecast, and 5% in 2020.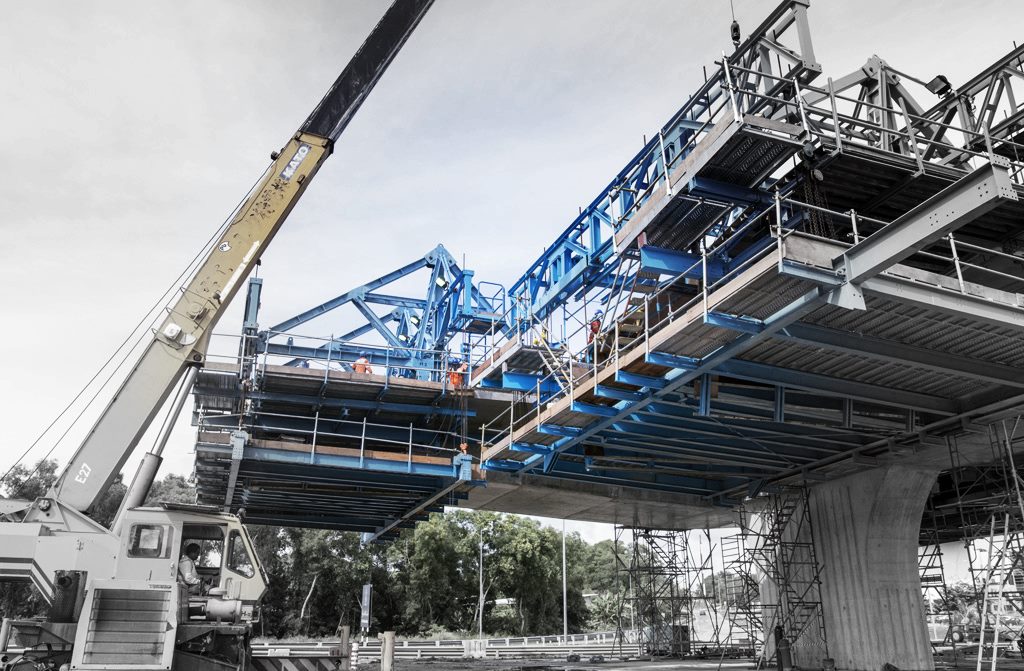 Growth remains strong across most of developing Asia but is set to moderate this year and next year against the backdrop of slowing global demand and persistent trade tensions, according to a new Asian Development Bank (ADB) report.
(more…)