World Bank cuts Thailand's growth rate projection to 3.8%
Growth in developing East Asia and the Pacific (EAP) is projected to soften, while growth rate in Thailand is expected to be slightly lower in 2019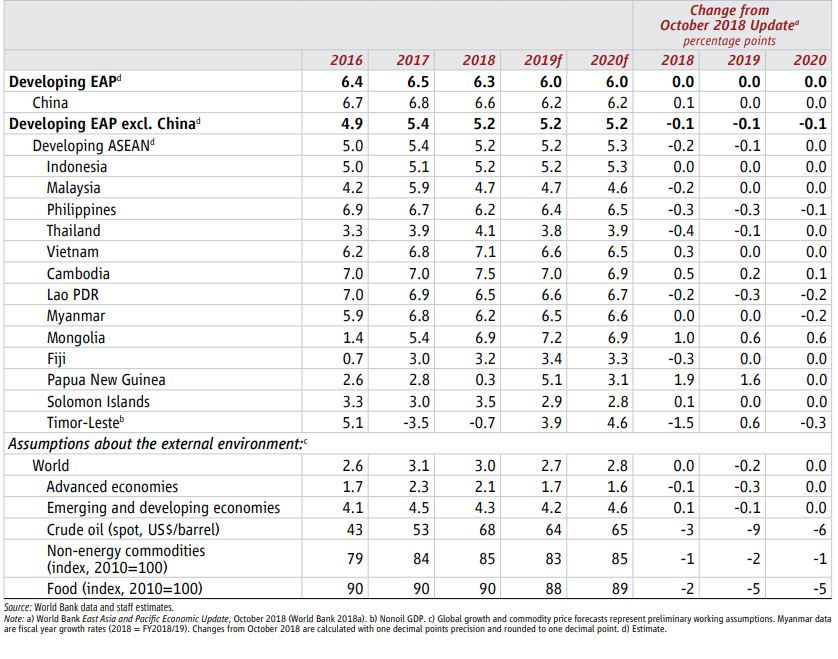 Growth in developing East Asia and the Pacific (EAP) is projected to soften to 6.0 percent in 2019 and 2020, down from 6.3 percent in 2018, largely reflecting global headwinds and a continued gradual policy-guided slowdown in China, according to the latest edition of the semiannual East Asia and Pacific Economic Update, Managing Headwinds.
While trade policy uncertainty has abated somewhat, global trade growth is likely to moderate further, according to Managing Headwinds, the April 2019 edition of the World Bank East Asia and Pacific Economic Update.
Domestic demand has remained strong in much of the region, the report adds, partly offsetting the impact of slowing exports.
Strong domestic demand
Strong domestic demand in Thailand helped offset a slowdown in exports and helped the economy expand by 4.1 percent compared with 3.9 percent in 2017.
Private consumption in Thailand grew at its fastest pace in almost six years on the back of a supportive low-inflation and low-unemployment environment as well as the expiration of the holding period for cars purchased in the first-car tax rebate program.
Specific Forecasts
China's ongoing, policy-guided slowdown will lead to 6.2 percent growth in 2019 and 2020, down from 6.6 percent in 2018.
Growth in Indonesia and Malaysia is projected to remain unchanged in 2019, while growth rates in Thailand and Vietnam are expected to be slightly lower in 2019.
In the Philippines, a delay in approving the 2019 national government budget is expected to weigh on GDP growth in 2019, but growth is anticipated to pick up in 2020.
Citing the East Asia and Pacific Update report, the World Bank's senior economist for Thailand, Mr. Kiatpong Ariyapratya, said that the Word Bank also projects that Thailand's growth rate for next year would remain at 3.8%.
Current account surplus narrowed
Thailand's current account surplus narrowed due to a reduction in services exports caused by fewer tourists from China (after a boating accident affected confidence) and a reduction in automotive parts exports to China due to the trade dispute between the United States and China.
"The region's resilient growth should bring about further poverty reduction, already at historic lows. By 2021, in fact, we expect extreme poverty to dip below 3 percent," said Victoria Kwakwa, World Bank Vice President for East Asia and Pacific.
At the same time, however, half a billion people in the region remain economically insecure, at risk of falling back into poverty— an important reminder of the scale of the challenges facing policymakers.

Victoria Kwakwa, World Bank Vice President for East Asia and Pacific.
Although Thailand's growth projection is lower than the average 4%-5% rate for the rest of ASEAN, Mr. Kiatpong said that Thailand's economic growth trend was improving compared to the situation 2-3 years ago
Thai growth slips to 4-year low in Q1
Thailand's GDP growth slowed sharply to 2.8% year-on-year in the first quarter of 2019 from 3.6% in the previous quarter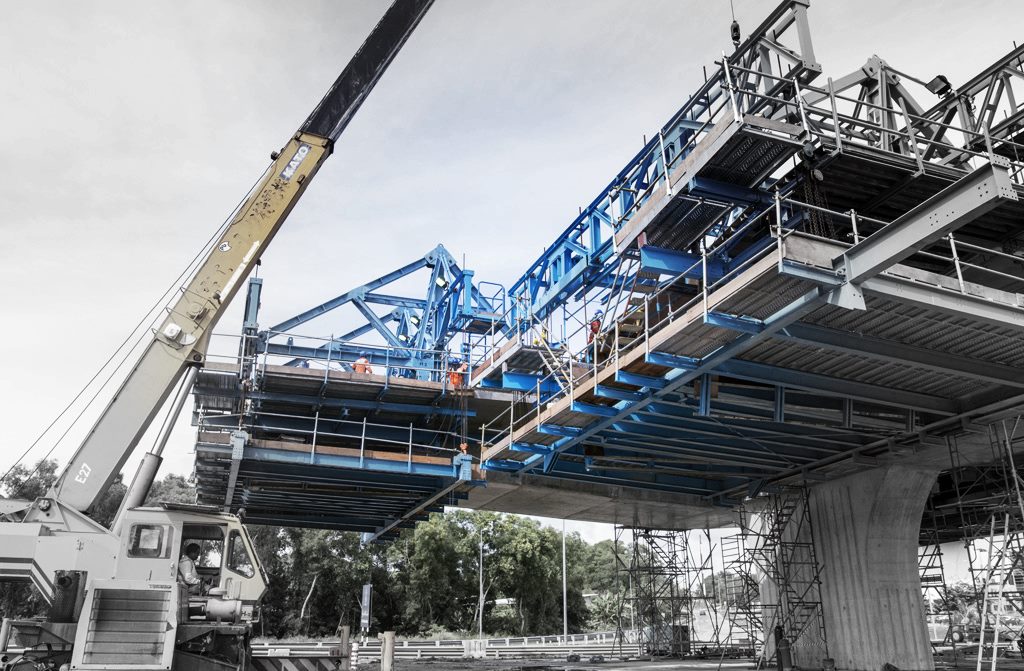 The National Economic and Social Development Council (NESDC) reported that GDP rose 2.8% year-on-year in the first quarter.
(more…)
Thai Economy likely to miss the 3.5% growth target
Deputy Prime Minister Somkid Jatusripitak said the global economic slowdown hasweakened exports and reduced domestic consumption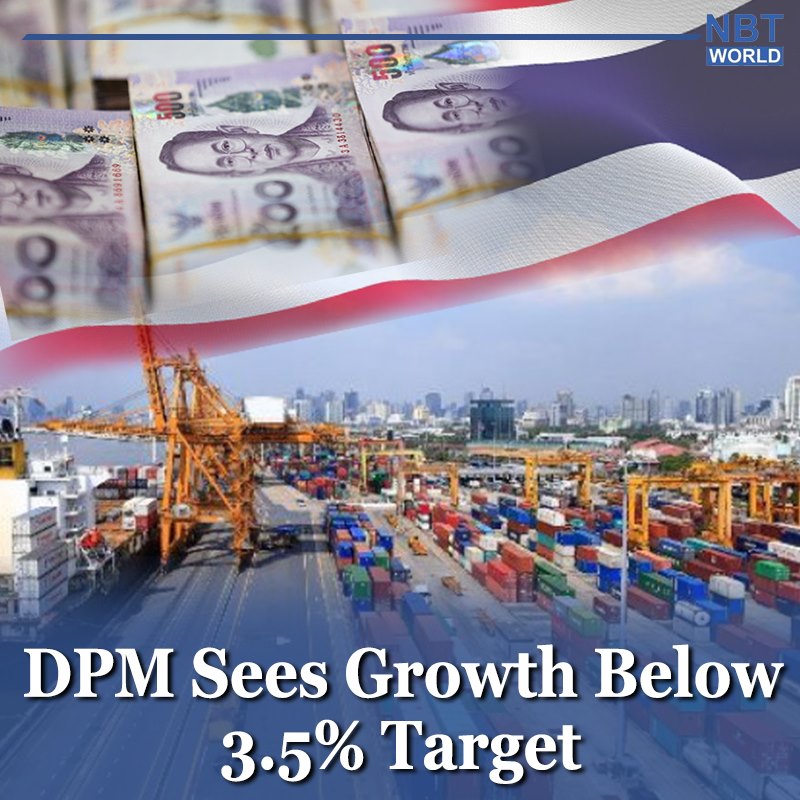 Deputy Prime Minister Somkid Jatusripitak said the Thai economy is likely to stay below the 3.5% growth target as projected earlier.
(more…)
The future of digital TV in Thailand
Digital TV industry encounters pressures from both revenue and cost perspectives leading to a downward trend in operating margin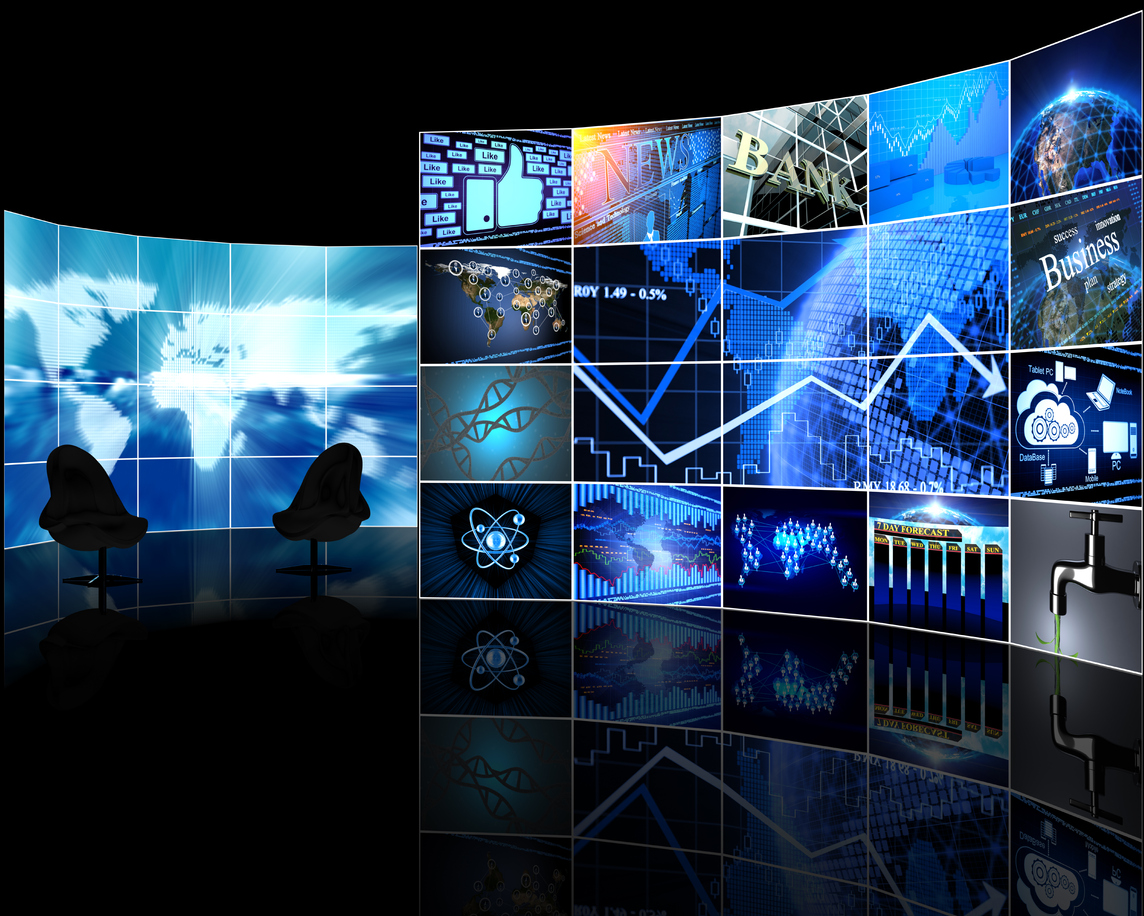 In January 2019, the National Broadcasting and Telecommunications Commission (NBTC) approved in principle for recall of the 700MHz band, currently being used for digital terrestrial television, for 5G development in Thailand.
(more…)