Thailand's capital is under threat of being underwater within a century
Thailand's capital of Bangkok is under threat of inundation — being underwater — within a century, and researchers warn that current flood prevention measures in the city are not ready to prevent such a happening.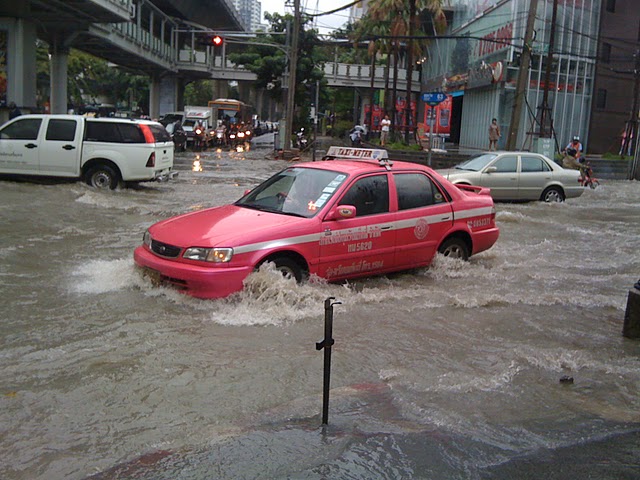 Thailand's capital of Bangkok is under threat of inundation — being underwater — within a century, and researchers warn that current flood prevention measures in the city are not ready to prevent such a happening.
The prediction comes from research study calculations indicating that land in Bangkok on average subsides about one centimetre annually.
The study is a cooperative project on geodynamics called 'Geodetic Earth Observation Technologies for Thailand: Environmental Change Detection and Investigation' — GEO2TECDI — between Thai-based and European Union institutes.
The cooperation aims to increase skills and Thai-EU joint research capabilities of Thai researchers in applying and exploiting three space geodetic techniques, namely Global Navigation Satellite System (GNSS), Interferometric Synthetic Aperture Radar (InSAR) and Satellite Altimetry (SALT), for the detection, observation and modelling of the change and movement of the tectonic plates beneath Thailand, Bangkok's land subsidence, and sea level changes in the Gulf of Thailand.
According to Chulalongkorn University's Survey Engineering Department, data from satellites 15 years ago indicated that the earth's tectonic plates have lifted up slowly. But the big earthquakes in Indonesia's Sumatra Island in 2004 which caused the Andaman Sea tsunami quickly resulted in a shrinkage of the tectonics of around 1 centimetre annually, while the subsidence of soil layers for the past decade in Bangkok and its vicinity has continued to subside — data which matched that of the Royal Thai Survey Department.
Despite such statistics, researchers have not yet determined conclusively when the Thai capital will enter its critical stage of moving into a waterworld. The second phase of research is yet to be conducted to create a model for an accurate forecast.
According to current estimates, the land beneath the Thai capital can sink to as low as sea level in a hundred years when comparing land subsidence ratio to Bangkok's ground, which now is only on average one metre above sea level. Land on the banks of the Chao Phraya River will be the first to be affected.
"The ground level is very low in Bangkok, and some areas are only a few centimetres above the mean sea level, which means that all factors seem to join forces to negatively affect us. The sea level is rising quickly. The level of soil and sand subsides, and the tectonics shrink. All this is worrying," said Assoc Prof Itthi Trisirisatayawong of Chulalongkorn University's Survey Engineering Department.
Also, Thailand's capital may sink faster than we now expect, for the sea level in the Gulf of Thailand is continually rising, which is also shown by data of the Hydrographic Department dating back some 30 years, demonstrating that the sea level in the Gulf has continually risen around 4 millimetres per year. The accelerating factors for the increasing sea level include global warming causing glaciers to melt and the enlargement of the oceans.
Hydro and Agro Informatics Institute director Royol Chitradon said that the pattern of air flow and of currents in the ocean has changed, which also generates higher waves.
"Currents at the South Pole can create high waves of over 10 metres, which is almost as high as waves in a tsunami. Now the currents at both the North and the South Poles are very strong, and they result in higher waves in the Gulf of Thailand and the Andaman Sea," said Royol, the director.
via Bangkok is sinking.
Real estate Sustainable development spurred by COVID-19 pandemic
There is an increasing awareness of the environmental impact of real estate: the World Green Building Council suggests that buildings are responsible for upwards of 40% of the world's greenhouse gas emissions.
Thailand accepts World Bank's climate change grant
Thailand has approved an acceptance draft for a 5 million dollar grant from the World Bank, to fund projects reducing the emission of environmentally harmful HFC gas.
BANGKOK (NNT) – In addition to several projects and agreements approved in the Cabinet meeting yesterday, the government has agreed to accept a 5 million dollar U.S. grant from the World Bank to reduce emissions of hydrofluorocarbon gas (HFC), which is one of the greenhouse gases affecting the globe's ozone layer.
(more…)
Covid-19: An Historic opportunity to create a more sustainable East Asia
The COVID-19 crisis is occurring at a time of fervent populist nationalism when the prospects of reliving a late-19th century-style era of ratcheting up geopolitical tension, trade protectionism and superpower rivalry are very real.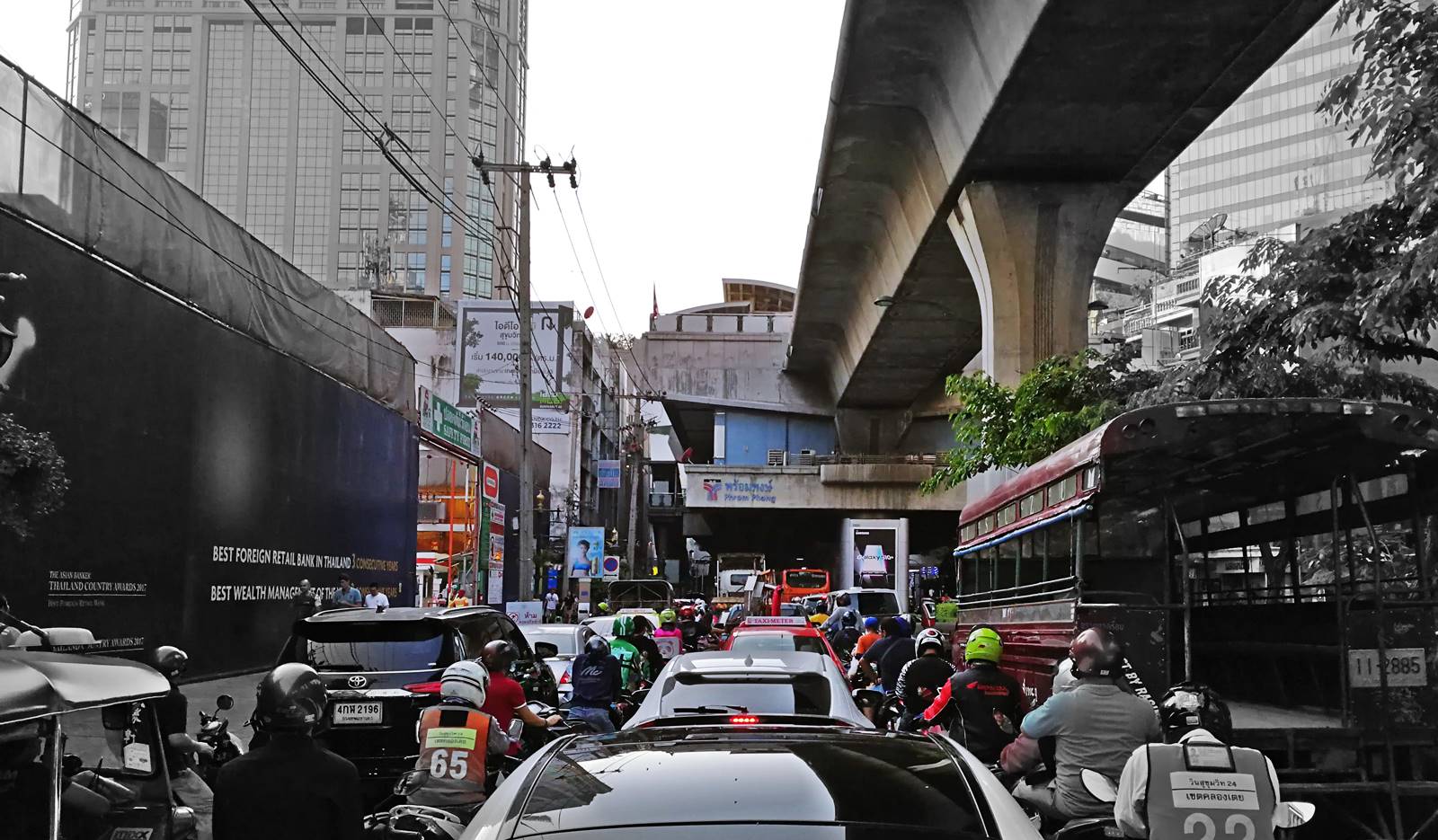 History shows that the deepest economic and social changes occur in the aftermath of major crises, catastrophes or conflicts. They have catalytic, disruptive effects on existing orders, creating new realities and different ways of thinking about the future. East Asia is now in an important phase of its history.
(more…)