Campaign launched to reduce greenhouse gas emissions from rice farming
The Thai Rice NAMA will focus on six relevant provinces in the Central Plains of Thailand: Chainat, Ang Thong, Pathum Thani, Singburi, Ayutthaya, and Suphanburi
The Minister said the Thai Rice NAMA project will reach out to 100,000 rice farming households in Thailand in shifting from conventional to low-emission farming in the country.
The project will work with farmers and farmers' associations as well as external service providers in adapting these advanced farming practices and develop respective incentive schemes including financial support.
The growth of ecological friendly livelihoods is a part of the national 20-year strategy for security, prosperity and sustainability.
The Ministry of Agriculture and Cooperatives has joined hands with the German International Cooperation to launch the Thai Rice NAMA campaign to improve farming efficiency and reduce greenhouse gas emissions for sustainable development, piloting first in six provinces.
The Thai Rice NAMA will focus on six relevant provinces in the Central Plains of Thailand: Chainat, Ang Thong, Pathum Thani, Singburi, Ayutthaya, and Suphanburi, and facilitate its replication at the national and regional scale. Mr. Grisada added that in irrigated rice cultivation, applying an Alternate Wetting and Drying (AWD) on laser land-levelled fields can significantly reduce methane emissions.
The switch to low-emission cultivation of rice is estimated to have the potential for avoiding emissions of 1.664 million metric tons (Mt) of CO2e (carbon dioxide equivalent) cumulative over the 5-year lifespan of the project with increasing annual mitigation potential, reducing baseline emissions from irrigated rice by more than 26 per cent.
The Thai Rice NAMA campaign also includes the establishment of a revolving fund, training on farming technologies which emit less greenhouse gas, the promotion of world-class rice production quality and green loans for sellers and service providers of farming technologies which help reduce greenhouse gas emission. It is expected some 450,000 farmers and technology providers will benefit from this campaign, helping yield 4 million tonnes of high quality produce each year.
Real estate Sustainable development spurred by COVID-19 pandemic
There is an increasing awareness of the environmental impact of real estate: the World Green Building Council suggests that buildings are responsible for upwards of 40% of the world's greenhouse gas emissions.
Thailand accepts World Bank's climate change grant
Thailand has approved an acceptance draft for a 5 million dollar grant from the World Bank, to fund projects reducing the emission of environmentally harmful HFC gas.
BANGKOK (NNT) – In addition to several projects and agreements approved in the Cabinet meeting yesterday, the government has agreed to accept a 5 million dollar U.S. grant from the World Bank to reduce emissions of hydrofluorocarbon gas (HFC), which is one of the greenhouse gases affecting the globe's ozone layer.
(more…)
Covid-19: An Historic opportunity to create a more sustainable East Asia
The COVID-19 crisis is occurring at a time of fervent populist nationalism when the prospects of reliving a late-19th century-style era of ratcheting up geopolitical tension, trade protectionism and superpower rivalry are very real.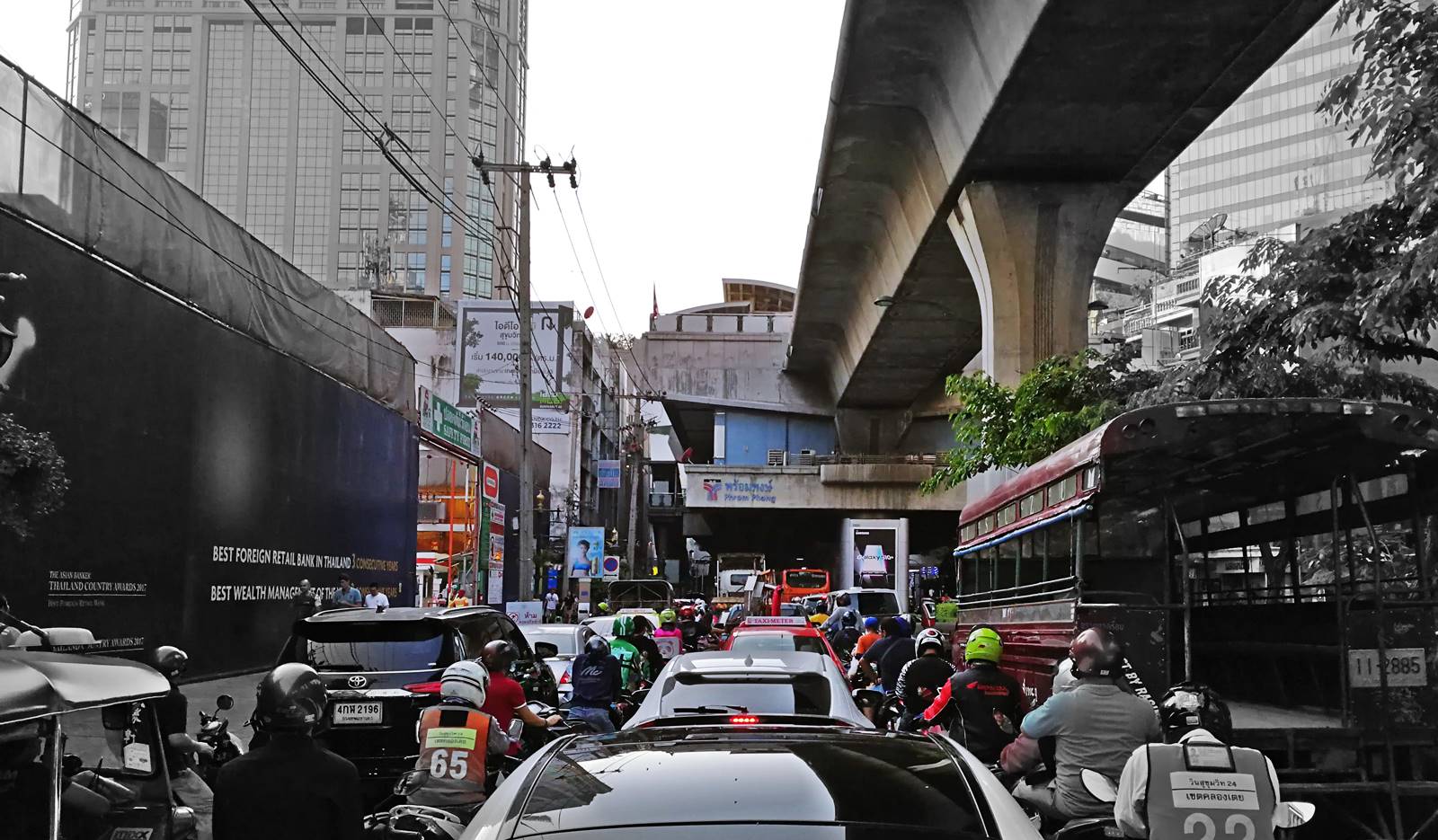 History shows that the deepest economic and social changes occur in the aftermath of major crises, catastrophes or conflicts. They have catalytic, disruptive effects on existing orders, creating new realities and different ways of thinking about the future. East Asia is now in an important phase of its history.
(more…)