Rising Seas Will Erase Bangkok by 2050
The sinking of the city is also driven by the sheer weight of the built-up urbanisation, as well as uncontrolled groundwater extraction.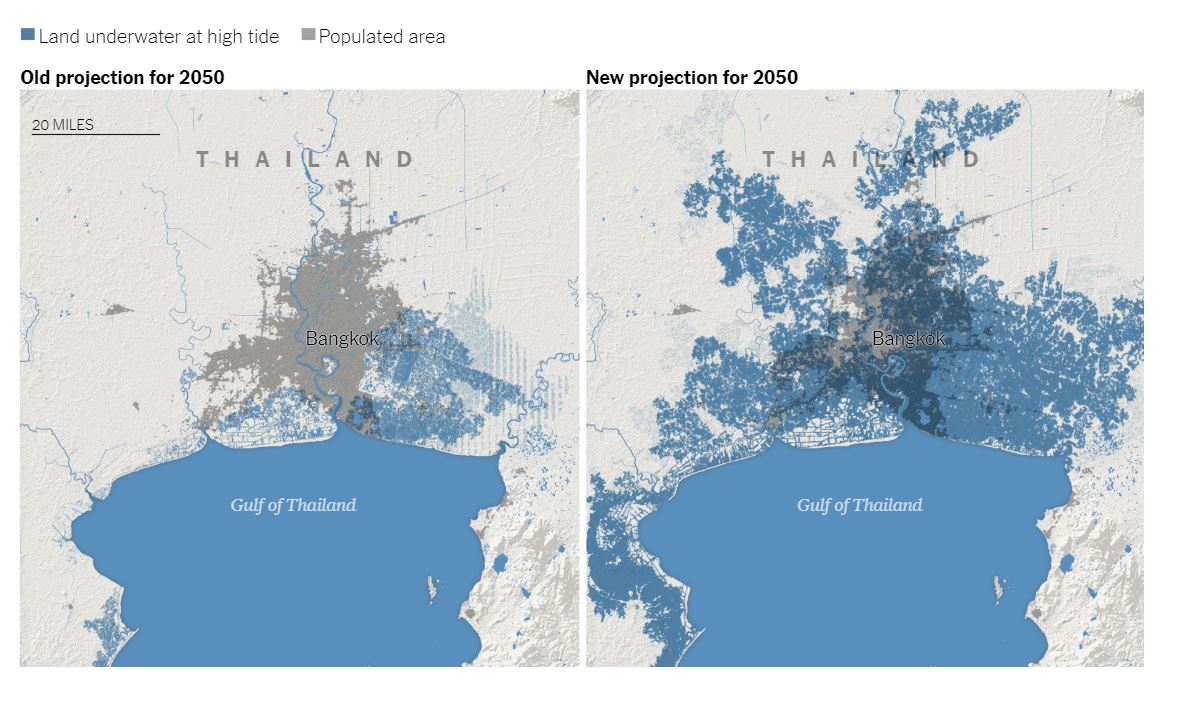 New research shows that rising seas could affect three times more people by 2050 than previously thought, according to new research, threatening to all but erase some of the world's great coastal cities including Thailand's capital.
In Thailand, more than 10 percent of citizens now live on land that is likely to be inundated by 2050, compared with just 1 percent according to the earlier technique. The political and commercial capital, Bangkok, is particularly imperiled. (source : NY Times)
The 2017 Global Climate Risk Index by the non-governmental organisation Germanwatch, has ranked Thailand in the top 10 countries most affected by climate change for the last two decades.
Newly added to the index, Thailand landed on the list after the 2011 flood event, which cost the nation US$46 billion in repairs and rehabilitation.
The city of Bangkok was developed on a marshy stretch of land in the Chao Phraya delta to accommodate a new capital after the fall of Ayutthaya to the Burmese Empire in the 18th century. It is built on highly compressible layers of soft clay.
The sinking of the city is mostly driven by the sheer weight of the built-up urbanisation, as well as uncontrolled groundwater extraction. (source : The Asean Post)
Real estate Sustainable development spurred by COVID-19 pandemic
There is an increasing awareness of the environmental impact of real estate: the World Green Building Council suggests that buildings are responsible for upwards of 40% of the world's greenhouse gas emissions.
Thailand accepts World Bank's climate change grant
Thailand has approved an acceptance draft for a 5 million dollar grant from the World Bank, to fund projects reducing the emission of environmentally harmful HFC gas.
BANGKOK (NNT) – In addition to several projects and agreements approved in the Cabinet meeting yesterday, the government has agreed to accept a 5 million dollar U.S. grant from the World Bank to reduce emissions of hydrofluorocarbon gas (HFC), which is one of the greenhouse gases affecting the globe's ozone layer.
(more…)
Covid-19: An Historic opportunity to create a more sustainable East Asia
The COVID-19 crisis is occurring at a time of fervent populist nationalism when the prospects of reliving a late-19th century-style era of ratcheting up geopolitical tension, trade protectionism and superpower rivalry are very real.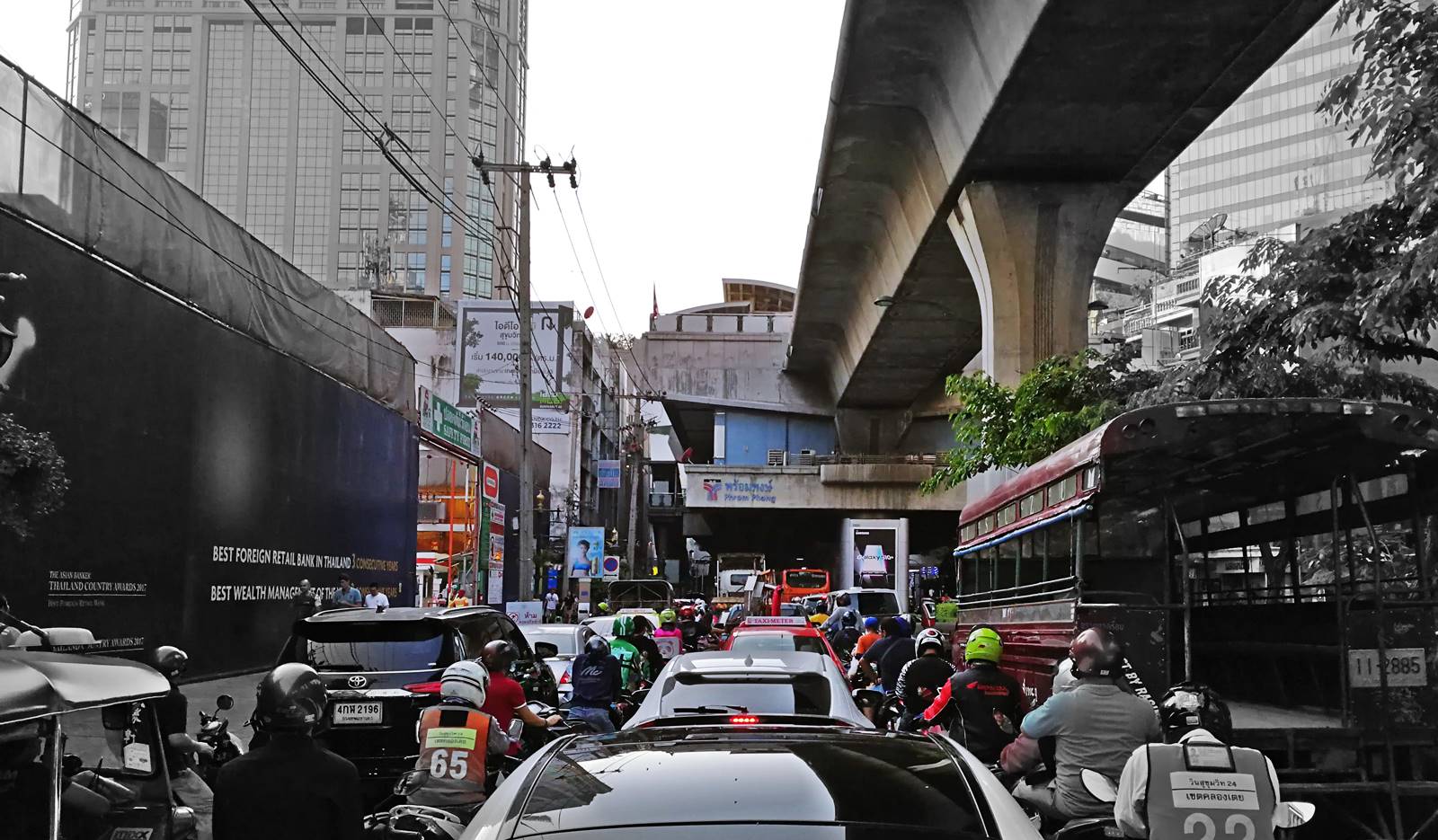 History shows that the deepest economic and social changes occur in the aftermath of major crises, catastrophes or conflicts. They have catalytic, disruptive effects on existing orders, creating new realities and different ways of thinking about the future. East Asia is now in an important phase of its history.
(more…)