Bangkok retains Leading Mastercard Travel Destination Title for 2017
Travel and tourism in Asia Pacific is showing no signs of slowing down, with the region dominating visitor arrivals once again, according to the Mastercard Global Destinations Cities Index 2017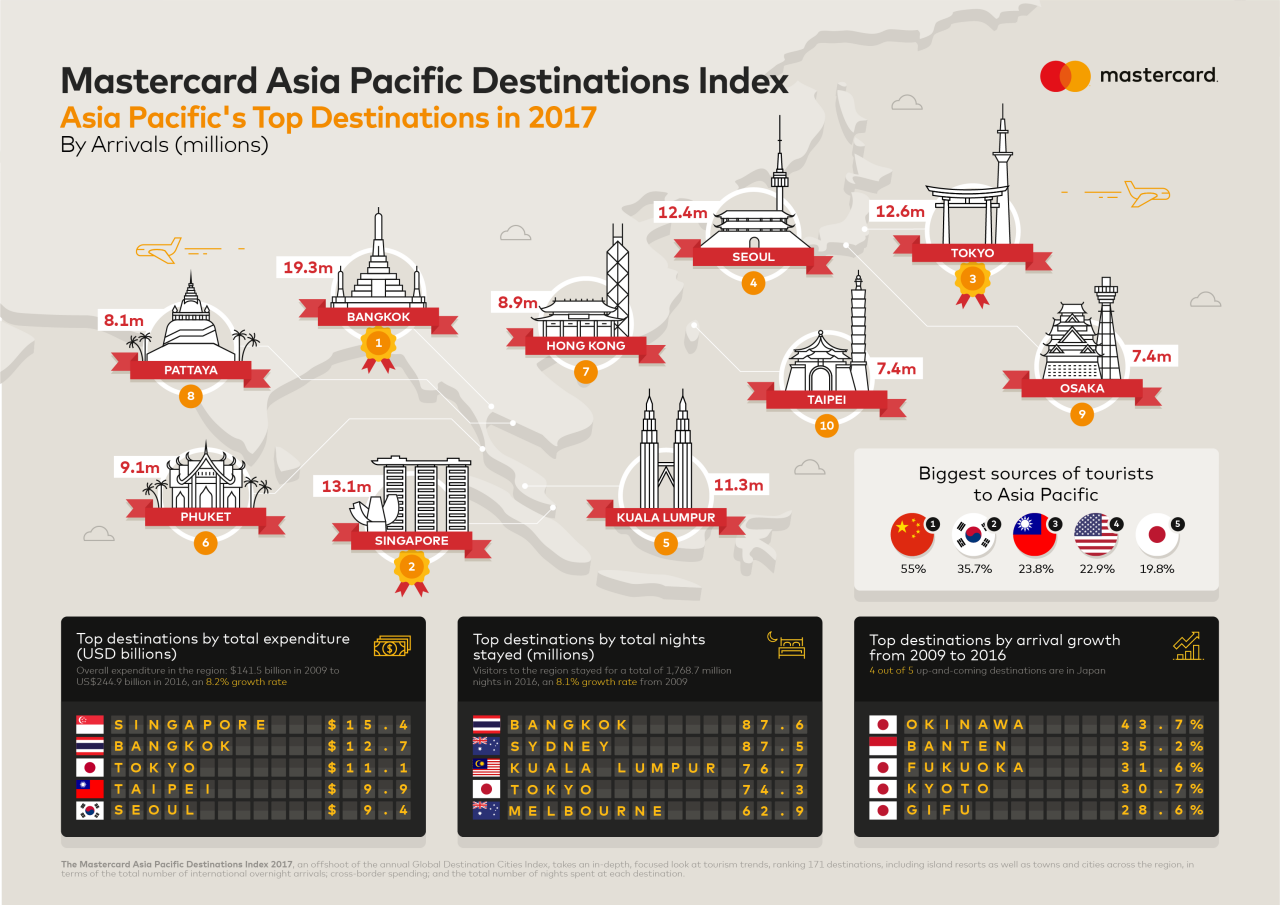 Asia Pacific is an increasingly popular region for travel, according to the Mastercard Global Destinations Cities Index (GDCI) 2017.
The Mastercard Global Destination Cities Index ranks cities in terms of the number of their total international overnight visitor arrivals and the cross-border spending by these same visitors in the destination cities in 2016, and gives visitor and passenger growth forecasts for 2017.
Asia Pacific destinations made up five of the top 10 in the annual survey which ranks the world's 132 top destination cities – with Bangkok in Thailand taking out first place.
"It is easy to see why Bangkok has topped the Global Destinations Cities Index as a great place to travel. For New Zealanders it is a close, cost-effective and exciting destination. Lots of Kiwis are making the most of the close proximity of Southeast Asia to enjoy fantastic cuisine, scenery and warmer weather," says Peter Chisnall, Mastercard Country Manager for New Zealand and Pacific Islands.
Asia Pacific had the highest amount of international overnight visitor spending among its top 10 cities bringing in $91.16 billion USD in travel expenditure in 2016. Following Asia Pacific was Europe ($74.74 billion USD), and North America ($55.02 billion USD).
"The amount of international visitor spend in the Asia Pacific indicates how much the popularity of this region is growing. Five cities in the top 10 are in the Asia Pacific, showing just how many world class options are in this area for travelers.  Places like Thailand are great for cost-effective travel, but also desirable for those wanting a luxury getaway," adds Chisnall.
International overnight visitors to the Top 10 destination cities were up in 2016
According to the Index, Bangkok had 19.41 million visitors, while London came in second with 19.06 million visitors. Paris (15.45 million visitors), Dubai (14.87 million visitors) and Singapore (13.11 million visitors) rounded out the top five visited cities.
Home to half of the world's top ten most visited cities, Asia Pacific's success as a global travel hub has been supported by strong regional travel, with both Singapore and Seoul tracking significant growth.
"Looking at the index we can see that the top Asia-Pacific destinations have been helped by tourists from neighboring countries – particularly China. There are also more flights than ever before heading to the region, and once you are there neighbouring cities are close to explore," says Chisnall.
Forecasts for continued growth in 2017 are positive except for New York, with Tokyo expecting the largest increase of international visitors.
| | | | | |
| --- | --- | --- | --- | --- |
|   | Destination | 2016 International Overnight Visitors | Forecast for 2017 | 2016 Visitor Spend (US$ bn) |
| 1 | Bangkok | 19.41 million visitors | 4.0 percent | $14.1 |
| 2 | London | 19.06 million visitors | 5.0 percent | $16.1 |
| 3 | Paris | 15.45 million visitors | 4.4 percent | $12.0 |
| 4 | Dubai | 14.87 million visitors | 7.7 percent | $28.5 |
| 5 | Singapore | 13.11 million visitors | 2.6 percent | $15.7 |
| 6 | New York | 12.70 million visitors | (-2.4 percent) | $17.0 |
| 7 | Seoul | 12.39 million visitors | 0.4 percent | $9.4 |
| 8 | Kuala Lumpur | 11.28 million visitors | 7.2 percent | $7.2 |
| 9 | Tokyo | 11.15 million visitors | 12.2 percent | $11.3 |
| 10 | Istanbul | 9.16 million visitors | 0.9 percent | $5.8 |
Public data is used in deriving the international overnight visitor arrivals and their cross-border spending in each of the 132 destination cities.
Thailand's Public debt to GDP ratio within framework says Finance Minister
Currently, Thailand's ratio of public debt to gross domestic product (GDP) stands at 49.34 percent, which is below the Fiscal Sustainability Framework set at 60 percent.
BANGKOK (NNT) – The Thai economy is gradually recovering, with monthly economic indicators, such as the consumer confidence index and domestic spending, showing positive signs.
(more…)
Raising inequality posing credit risks for sovereign in APAC countries
Governments with weaker social protection systems and tighter fiscal positions will face tougher challenges in tackling income inequality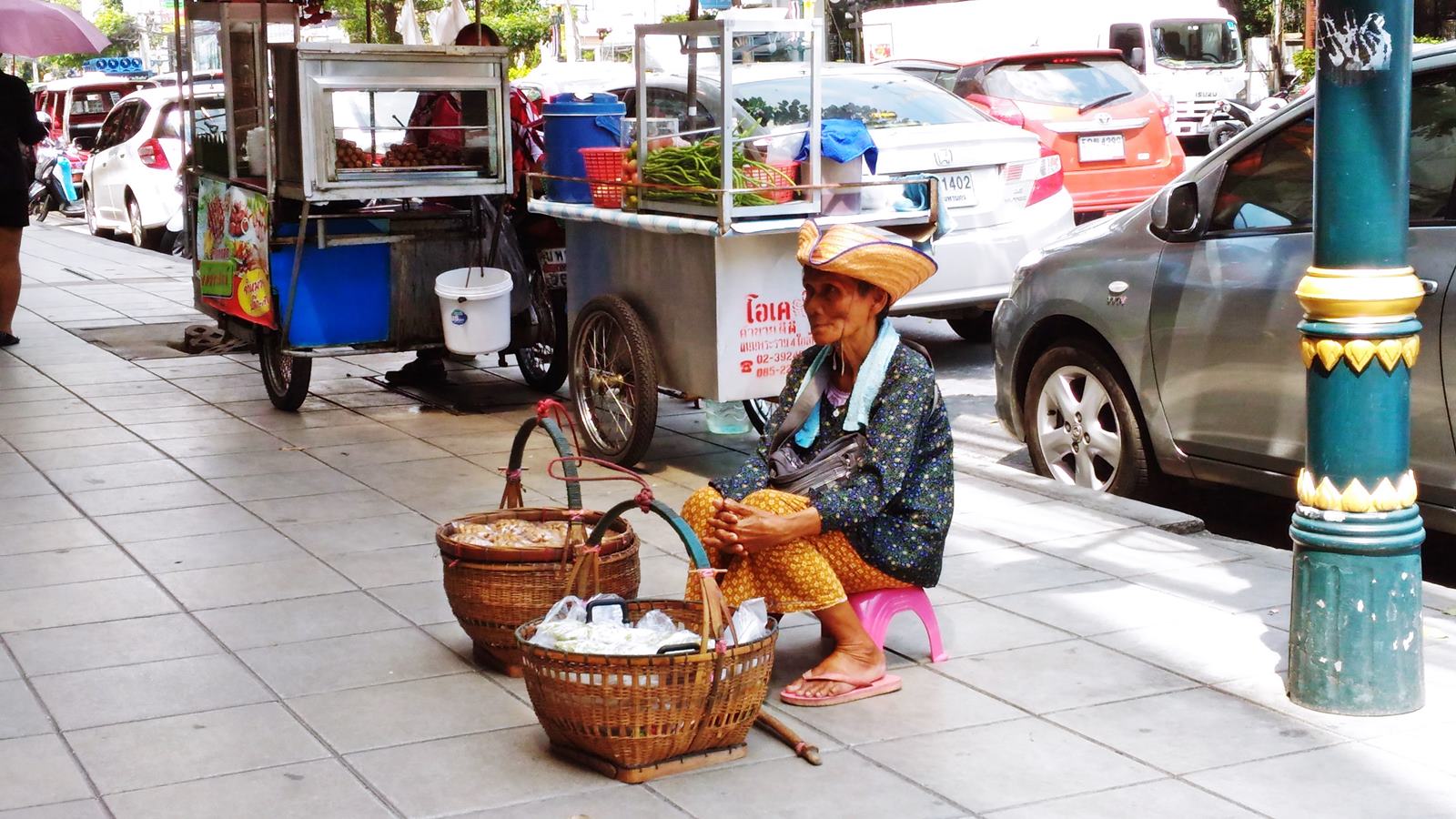 Moody's Investors Service says in a new report that the impact of the coronavirus pandemic will exacerbate income inequality in APAC, posing credit risk for sovereigns across the region and in particular for those with weaker fiscal capacity and social protection systems.
(more…)
Bank of Thailand steps in to curb recent baht strength
Bank of Thailand accelerates measures to advance the development of the new Thai FX Ecosystem and to limit excessive currency volatilities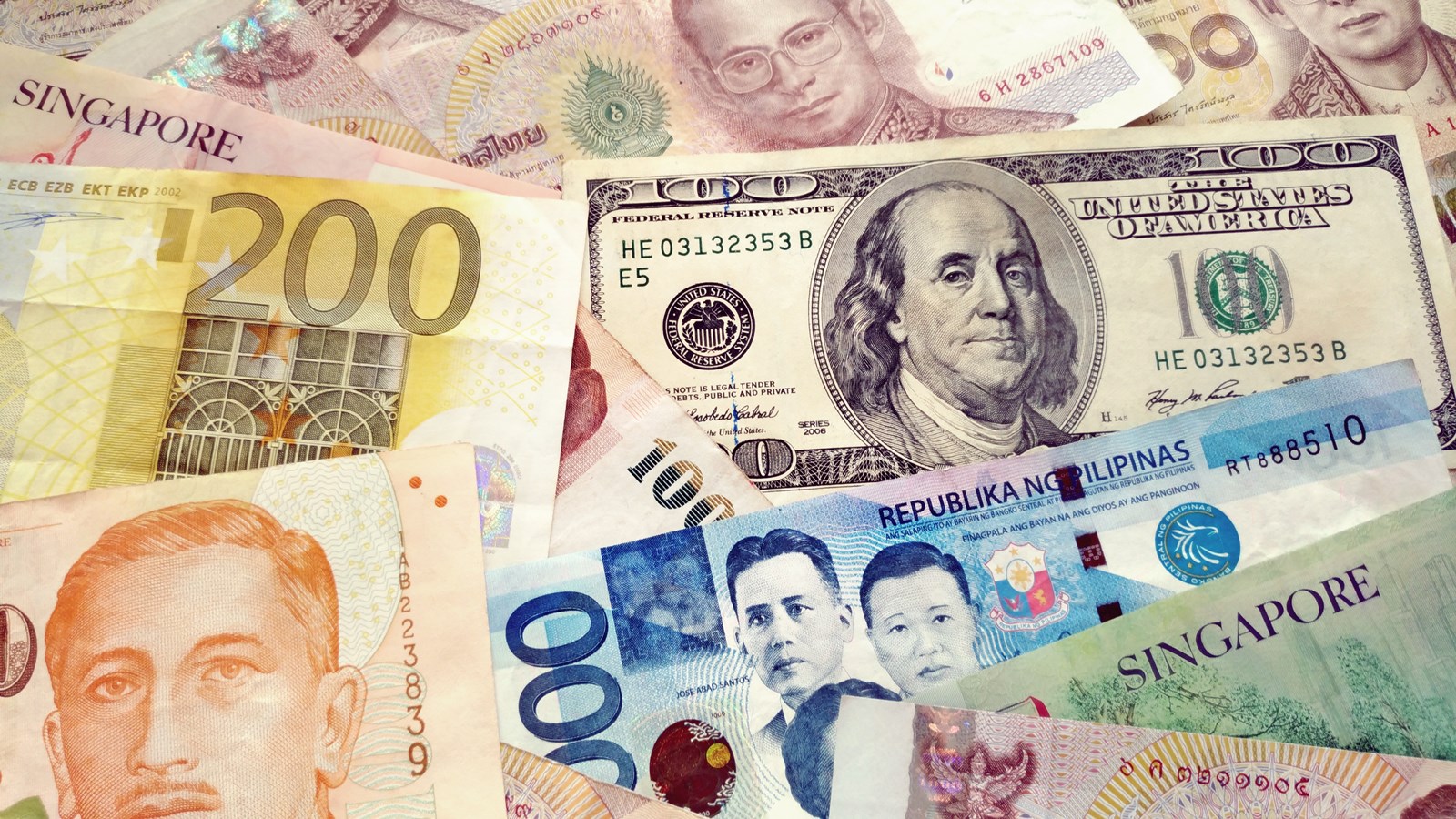 In a press release published on the 20th of November, the central bank's Monetary Policy Committee (MPC) has expressed concerns over the rapid appreciation of the baht as this affects the fragile economic recovery.
(more…)