Thailand Cashes in on its "World-Class Health Provider" status
The Thai government is aiming to develop Thailand into the status of a "World-Class Health Provider" by 2014, with total projected earnings of 11.5 billion US dollars over the five-year period of 2010-2014.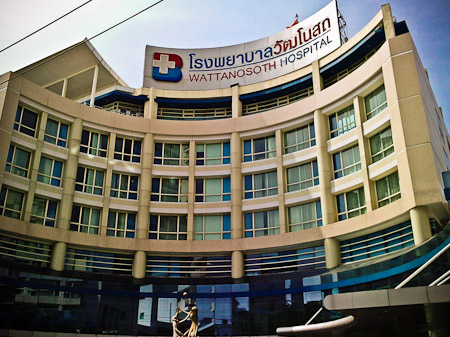 The Thai government is aiming to develop Thailand into the status of a "World-Class Health Provider" by 2014, with total projected earnings of 11.5 billion US dollars over the five-year period of 2010-2014.
The new strategic plan will be a substantial upgrade over the successful project to establish Thailand as "Spa Capital of Asia" which was achieved in 2008. It will involve a holistic collection of curative medical treatments, preventive spa and wellness services, and sales of herbal products and other supplies for the global health and wellness industry.
Broken down further, the earnings projection is for medical treatments to generate 8 billion US dollars over the 2010-2014 period, spa and wellness services 2.23 billion US dollars, and sales of products and supplies 1.3 billion US dollars. According to Mr Apichai Jearadisak, Advisor, Federation of the Thai Spa Association, Thailand already leads the regional spa market.
"With more than 1,200 registered spas, 400 of which are high-end luxury facilities, and all of them together employing some 25,000 professionally trained therapists, Thailand undoubtedly has a claim to call itself the 'Spa Capital of Asia'," he said.
He said that there were many factors that make a Thai spa experience unique such as, service-minded spa personnel, traditional Thai massages, spa therapies and recipes, high operational standards, and a broad range of multi-cultural spa concepts. He noted that people came to spas to relieve stress, enhance their personal appearance and well-being, and reduce pain. Much business is also being generated in the form of a spa experience being offered as a "gift" for birthdays and other personal celebrations.
Mr Apichai said that the Thai spas were working to upgrade the standards of their services and products, as well as the hygienic standards in the spas themselves. Efforts were also being made to improve the quality of their communications and marketing. On the medical side, Dr Med. Prapa Wongphaet, President of the Thailand Medical Tourism Cluster said,
"Thailand has more than 30 international accredited hospitals in Bangkok and various tourist destinations; such as, Pattaya, Phuket, Samui, Hua Hin, Chiang Mai, Chiang Rai and more".
She said that two leading Bangkok hospitals were already well-known for their ability to service medical tourists from the Middle East countries. Dr Prapa, who also chairs the Health Services Business Committee of the Board of Trade said,
"Thailand could offer a complete combination of advanced medical treatments and other health related services, plus a good vacation. The most popular are health vacations, anti-aging vacations, beauty vacations, spa vacations and more mind-body wellness vacations. The most favourite adjacent services are dental treatments and dental cosmetics, medical check ups, aesthetic skin treatments, body shape up treatment, weight management programs and life-style modification programs."
Dr Prapa said that more than 200 private and public hospitals had received the "Hospital Accreditation Certificate" issued by the Healthcare Accreditation Institute (public organization). She said that since 2010, the "Thailand Medical Tourism Cluster" concept had involved the collaboration of five government agencies and five leading business associations to support all aspects of medical and health and wellness tourism to Thailand. The following websites have been set up to provide further information of the numerous services and service providers related to medical tourism in Thailand: www.thailandmedtourism.com www.thailandmedicaltourismcluster.org Read More
Thai Firm to produce 200 million doses of Covid-19 vaccine
Thai Firm Siam Bioscience Joins with AstraZeneca to Make COVID-19 Vaccine for Southeast Asia and says it will produce 200 million doses of its anti-coronavirus vaccine in Thailand next year.
Thailand aims to vaccinate up to half of its population against Covid-19 next year according to the director of its National Vaccine Institute, Dr. Nakorn Premsri.
(more…)
The Latest on Covid-19 in Southeast Asia
Even in Southeast Asia, which has fared comparatively well in minimizing deaths, economies have either ground to a halt or deeply contracted due to the region's reliance on exports and tourism.
It would be an understatement to describe 2020 as a challenging year. Coronavirus swept the globe and over 1.6 million people have died from the disease.
(more…)
Covid-19 is not the biggest health crisis in Thailand
For many years, Thailand has earned notoriety in the area of road fatalities: Thailand's roads are the deadliest in Southeast Asia and among the worst in the world, according to the World Health Organisation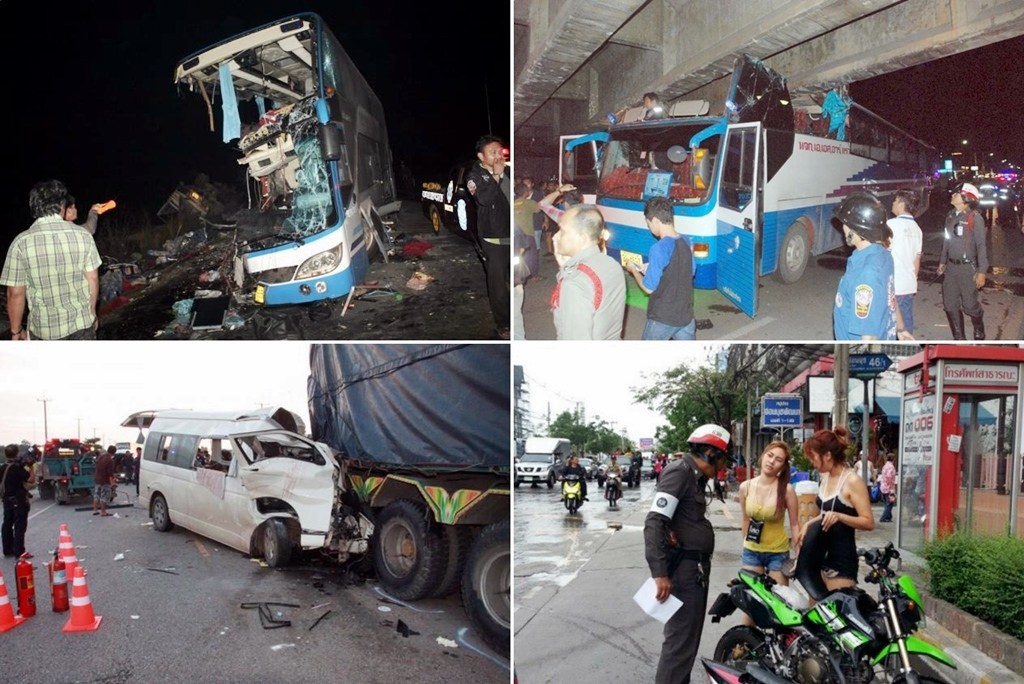 If we go by the number of deaths, the coronavirus is not the country's biggest health public health problem. Road accidents are.
(more…)