Major Thai private hospitals slow investment plans for 2010
Leading private hospital chains playing a key role in boosting Thailand as a medical-care destination remain cautious over new investment next year, despite the authorities' assurance of a better outlook.
The chains have seen declining business this year due to the global economic crisis, last year's airport shutdowns and type-A H1N1 influenza. According to Tourism and Sports Minister Chumpol Silapa-archa, the number of foreign tourists coming to Thailand for a mixture of medical care and tourism this year fell 7-8 per cent from 1.3 million in 2008. But he said the ministry expected the outlook for medical tourism next year to improve in line with the global economic recovery.The ministry is seeking approval for a visa fee waiver for medical tourists until the end of 2010 to help the industry.
Hospitals have been active in investing in buildings and personnel to accommodate more foreign patients in past years. Now they are more cautious, and none are spending extravagantly given the uncertain outlook. The executives from Bangkok Dusit Medical Services BDMS, Phya Thai Hospital or Samitivej Hospital have not committed to big investments in the coming year.
BDMS expects its revenue in 2009 to be around Bt20 billion. It estimates the revenue in 2010 to grow at a single-digit rate. Capital expenditure in the upcoming year will be around Bt1 billion. The investment amount in 2010 is a slight increase from this year, when BDMS allocated only 2-3 per cent of its revenue.
BDMS operates the Bangkok Hospital Group, BNH Hospital, the Samitivej Hospitals and the Royal International Hospital.
Most of the investment budget in 2010 will go to the construction of a medium-sized hospital in Hua Hin in Prachauap Khiri Khan province. The hospital is expected to open in the first half of 2011.
via Major private hospitals slow investment plans – Nationmultimedia.com.
Thai Firm to produce 200 million doses of Covid-19 vaccine
Thai Firm Siam Bioscience Joins with AstraZeneca to Make COVID-19 Vaccine for Southeast Asia and says it will produce 200 million doses of its anti-coronavirus vaccine in Thailand next year.
Thailand aims to vaccinate up to half of its population against Covid-19 next year according to the director of its National Vaccine Institute, Dr. Nakorn Premsri.
(more…)
The Latest on Covid-19 in Southeast Asia
Even in Southeast Asia, which has fared comparatively well in minimizing deaths, economies have either ground to a halt or deeply contracted due to the region's reliance on exports and tourism.
It would be an understatement to describe 2020 as a challenging year. Coronavirus swept the globe and over 1.6 million people have died from the disease.
(more…)
Covid-19 is not the biggest health crisis in Thailand
For many years, Thailand has earned notoriety in the area of road fatalities: Thailand's roads are the deadliest in Southeast Asia and among the worst in the world, according to the World Health Organisation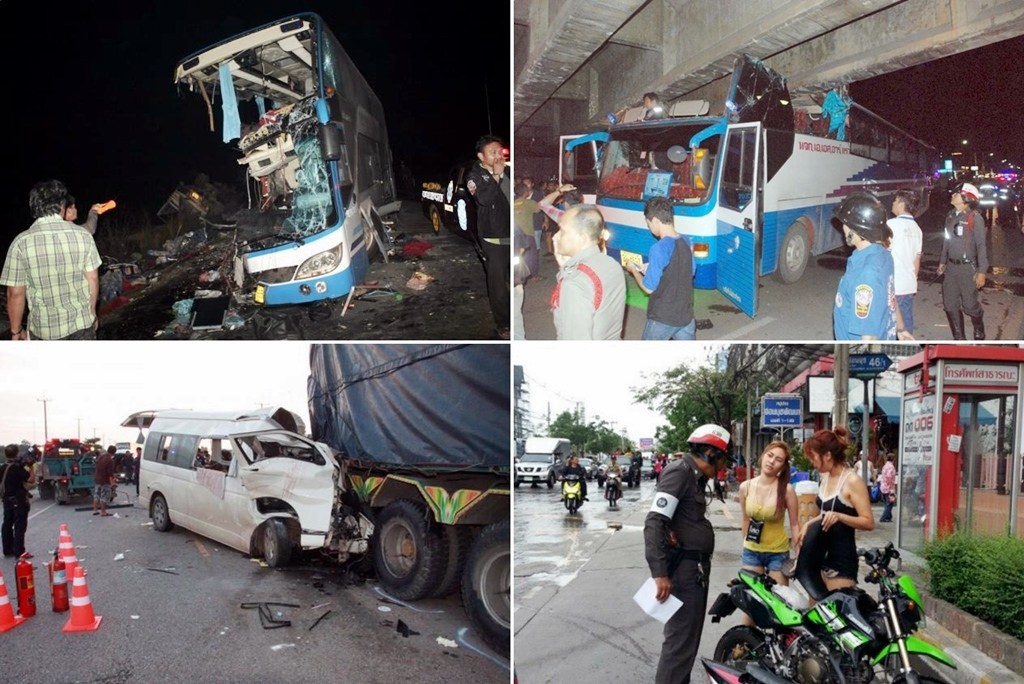 If we go by the number of deaths, the coronavirus is not the country's biggest health public health problem. Road accidents are.
(more…)