Medical Tourism Drops 14% says study of Deloitte
Medical tourism–foreigners traveling to India or Thailand for procedures that would cost an arm and a leg in their home countries–has made for great segments on 60 Minutes and even magazine features. But now the economic downturn, and health-care reform, is taking a toll on the once-booming industry. The number of Americans traveling abroad for elective medical treatment has fallen nearly 14% since 2007, according to a recent study by the Deloitte Center for Health Solutions.
Is the medical tourism industry–which aims to provide quality care for those who can't afford or access it at home–losing its target audience?
Americans are cutting back on health care: In 2008, 22% of adults reduced visits to their doctors, and 36% admitted to putting off needed medical care. So it's not surprising that the medical tourism industry would falter. Not only are people more likely to forgo elective procedures, but they're also not as eager to dole out cash for a flight overseas.
Even in a down economy, however, the cash you might save from traveling overseas for treatment will probably outweigh what you spend. According to the Deloitte study, the 750,000 Americans that traveled abroad for medical care in 2007 saved 30%-70% on their procedures.
via Medical Tourism Drops 14%–Can It Survive the Economy? | Write-on | Fast Company.
Thai Firm to produce 200 million doses of Covid-19 vaccine
Thai Firm Siam Bioscience Joins with AstraZeneca to Make COVID-19 Vaccine for Southeast Asia and says it will produce 200 million doses of its anti-coronavirus vaccine in Thailand next year.
Thailand aims to vaccinate up to half of its population against Covid-19 next year according to the director of its National Vaccine Institute, Dr. Nakorn Premsri.
(more…)
The Latest on Covid-19 in Southeast Asia
Even in Southeast Asia, which has fared comparatively well in minimizing deaths, economies have either ground to a halt or deeply contracted due to the region's reliance on exports and tourism.
It would be an understatement to describe 2020 as a challenging year. Coronavirus swept the globe and over 1.6 million people have died from the disease.
(more…)
Covid-19 is not the biggest health crisis in Thailand
For many years, Thailand has earned notoriety in the area of road fatalities: Thailand's roads are the deadliest in Southeast Asia and among the worst in the world, according to the World Health Organisation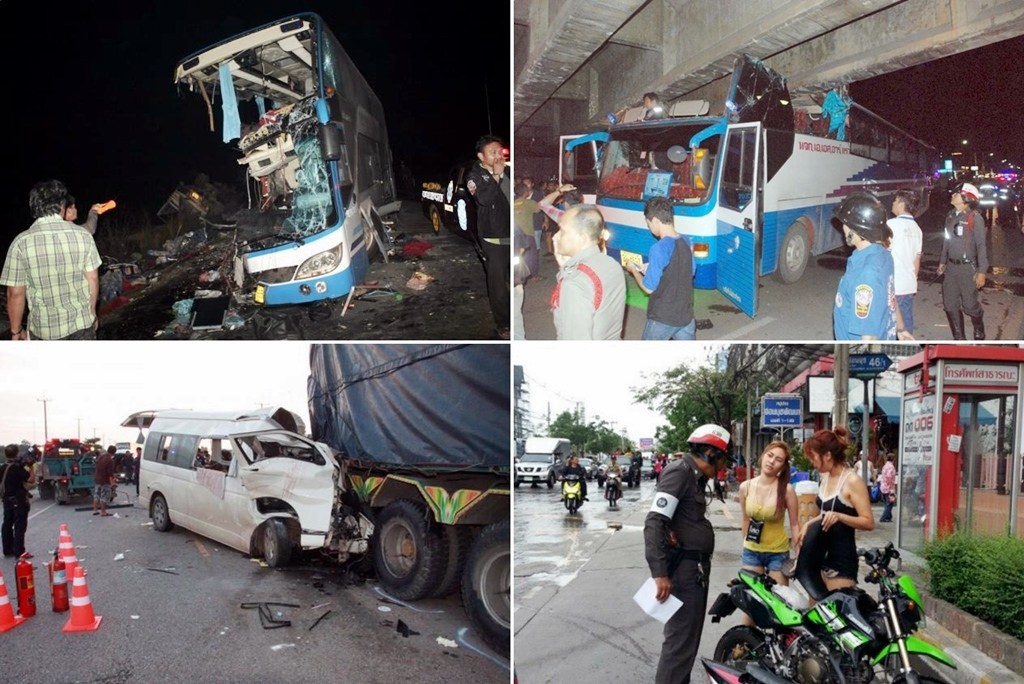 If we go by the number of deaths, the coronavirus is not the country's biggest health public health problem. Road accidents are.
(more…)