Thailand extends state of emergency for another month
Thailand's Centre for COVID-19 Situation Administration (CCSA) has approved the proposal of the National Security Council to extend the country's current state of emergency until the end of June
National Security Council has recommended extending the emergency decree until June 30, as the global situation is still worrying.
Although Thailand has so far successfully controlled the spread of the coronavirus, a possible second-phase of Covid-19 disease following the easing of the nationwide lockdown would be more severe, according to General Somsak, secretary-general of National Security Council (NSC)
Thailand's Centre for COVID-19 Situation Administration (CCSA) has endorsed the proposal of the National Security Council to extend the country's current state of emergency until the end of June
The CCSA resolution will be forwarded to the cabinet next week for a decision.
The government enforced the state of emergency on March 26 until April 30 and imposed a 10pm to 4am curfew on April 3. On April 27, the Centre for Covid-19 Situation Administration (CCSA) extended the state of emergency to the end of May.
The Thai government has approved the second phase of the easing of lockdown measures from May 17 as the country logged zero new cases for the second time.
The government also allowed stores in department stores or communities mall such as consumption, computers, electrical appliances, bedding, building materials, furniture, office supplies, flowers, clothes, cosmetics and sport equipment to reopen from May 17th onwards.
But restrictions on transportation – no regular international transport, and strict screening of inter-provincial transport, remain unchanged.
The Civil Aviation Authority of Thailand (CAAT) on May 17th has renewed the ban on international commercial flights into the kingdom until the end of June to continue the fight against Covid-19.
Thai Firm to produce 200 million doses of Covid-19 vaccine
Thai Firm Siam Bioscience Joins with AstraZeneca to Make COVID-19 Vaccine for Southeast Asia and says it will produce 200 million doses of its anti-coronavirus vaccine in Thailand next year.
Thailand aims to vaccinate up to half of its population against Covid-19 next year according to the director of its National Vaccine Institute, Dr. Nakorn Premsri.
(more…)
The Latest on Covid-19 in Southeast Asia
Even in Southeast Asia, which has fared comparatively well in minimizing deaths, economies have either ground to a halt or deeply contracted due to the region's reliance on exports and tourism.
It would be an understatement to describe 2020 as a challenging year. Coronavirus swept the globe and over 1.6 million people have died from the disease.
(more…)
Covid-19 is not the biggest health crisis in Thailand
For many years, Thailand has earned notoriety in the area of road fatalities: Thailand's roads are the deadliest in Southeast Asia and among the worst in the world, according to the World Health Organisation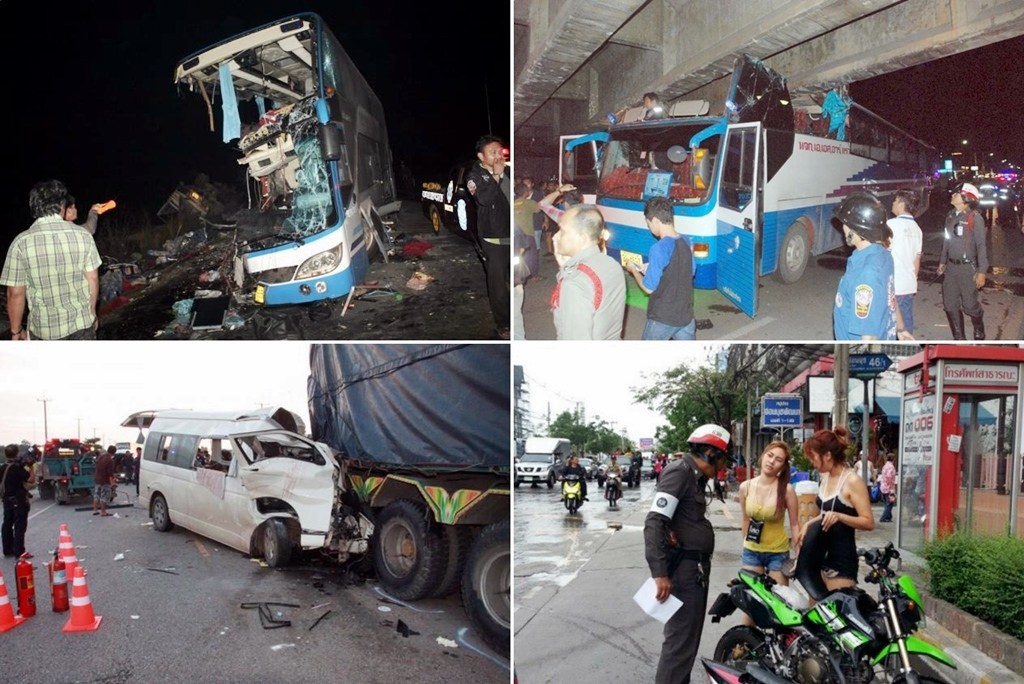 If we go by the number of deaths, the coronavirus is not the country's biggest health public health problem. Road accidents are.
(more…)