Happiness is a warm (water) gun
Thai water festival of Songkran is kicking off, here is some timely advice for visitors. The normally quiet and respectful Thais go a little crazy at Songkran and arm themselves with water guns, hoses and buckets to soak anyone and everyone they see.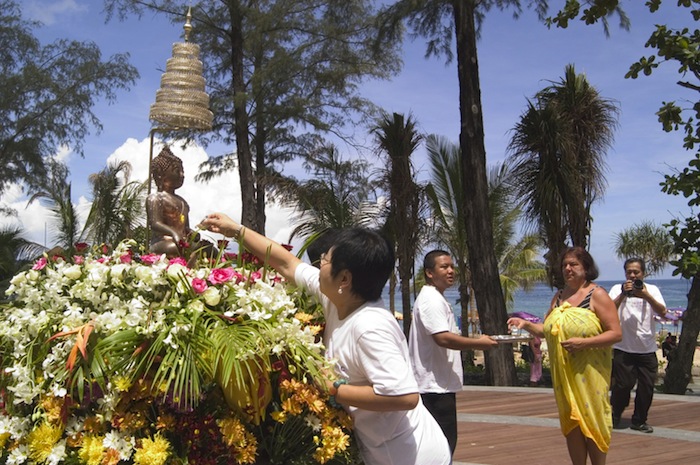 Thai water festival of Songkran is kicking off, here is some timely advice for visitors. The normally quiet and respectful Thais go a little crazy at Songkran and arm themselves with water guns, hoses and buckets to soak anyone and everyone they see.
During Songkran Thai people like to play with a lot of water, except in their glasses. Drunken driving remains the major cause of accidents during the Songkran leave, at nearly one in three — 29 per cent —  followed by speeding.
A total of 39 deaths and 342 injuries in 326 Thailand road accidents nationwide was reported on Thursday, the first day of the Songkran holiday's "seven dangerous days", Minister of Transport Chadchart Sittipunt said here on Friday.
Mr Chadchart said that according to statistics recorded by the Road Safety Centre, the Department of Disaster Prevention and Mitigation on April 11, the first day of the seven day campaign to cut road accidents, there were 326 road accidents, 17 less than the first day of the previous year; 39 died, nine more than last year's daily record and 342 were injured, 31 less than last year.
The purpose of bathing or splashing water in the Songkran Festival is to give and request for blessing through water, not for rigorous water war.
Applying soft chalk power called "Din Saw Phong" on one's face or body is traditionally an individual's choice of dressing and, thus, a personal business. You should not offer unsolicited help with it. To touch others without their permission is considered an ill manner by civilised Thais.
The proper bathing is divided into two categories:
–       The bathing rite for the elders (aged over 60 years old, according to the old custom) as a tribute of respect and for blessings. As a youngster, you can pour scented water onto the hands of the elders with out pronouncing any blessings. The elders in return will bestow their best wishes upon you.
–        The bathing rite for the peers or juniors. You should ask for permission before gently pouring the scented water over the person's shoulder and down his/her back and uttering words of blessing for the New Year. However, if you are close friends, you can enjoy splashing water on each other as you wish yet with appropriate manners and moral and safety cautions.
The water used for bathing and splashing is regarded as sacred. Thus, it must be clean water. "Nam Ob" (water saturated with perfumes, either of Thai or Western origin) or scented water with floral pedals, and NOT dirty water or ice.
Traditionally, upon the bathing ritual, the elders are presented with toilet items, namely clothes, "Pha-nung" (loin cloth) , handkerchiefs, towels, soap, perfumes and powder. However, not every aforementioned article is required. You can prepare the toilet gift set as you see fit and may not add other presents such as flowers and sweet.
Making obeisance is the highest form of respect by prostrating oneself with palms pressed together and them bowing until the pressed palms, arms and forehead touch the floor in front of the person or the image one pays respect to. The palms must be kept pressed together and separated when making obeisance to the Buddha image or monks only.
To bathe the Buddha image or any idol, it is more appropriate to pour the scented water on other parts of the Buddha image than on its head.
If you go out on the street for the 3 to 4 days of the festival you most certainly will get wet and perhaps be smeared with white powder. Try to keep your temper and smile. Unlikely as it seems this is part of the ancient tradition of paying respect to elders.
If you are a woman bear in mind thin white t shirts and tops can be pretty revealing when wet. Traditionally conservative Thai young men emboldened by the occasion and possibly alcohol can become quite boisterous and may try to touch you. The crowds will jostle and push, you will get soaked and painted with white powder. Remember it is one big party atmosphere, everyone just wants to have fun so take it all in good part.
If you take your camera then make sure you also have a plastic bag. Better still, buy a camera that is waterproof. If you must take your mobile phone double wrap it in plastic and secure with elastic bands. Needless to say don't wear your best clothes. Make a photocopy of your passport to take out with you; it is perfectly legal for you to do so and leave all important documents in the hotel safe.
If you really do not want to take part in the fun then you will need to get in enough supplies for at least 3 to 4 days. Movies, food, snacks and a good book will keep you entertained. Even then a quick trip to the local restaurant is likely to include a soaking.
Shopping malls and movie theatres will all be open all through Songkran. Once again you can guarantee a soaking on the way there and back. A meter taxi or bus may be of some protection but you are an easy target in a tuk tuk
There is no point in washing your car before or during Songkran it is sure to get white clay and water smears on it . Make sure that you have topped up your windscreen wipers with plenty of water. Be aware some more enthusiastic people may try to open your car doors. If you do go out on your motorcycle take great care, bike accidents soar during the festival period
Songkran is not just about water fights. Do make an effort to see the more traditional side. Water is used to gently wash the hands of elders and monks and bathe Buddha images. During the festival Thais construct sand pagodas in the temple grounds.
Thailand sees major drop in cost of living rankings following the effects of Covid-19
The only Thai city that remains in the global top 100 most expensive locations is Bangkok, but even the Thai capital fell 16 places in the rankings to 39th overall
Thai and Vietnamese locations fell by at least ten places in the rankings this year as the pandemic hit local economies.
(more…)
TAT launches second promotional campaign for expatriates in Thailand
TAT launches "Expat Travel Bonus, The Healthy Journey" promotional campaign, offering deals and privileges especially for expatriates in Thailand.
The Tourism Authority of Thailand (TAT) is launching a new "Expat Travel Bonus, the Healthy Journey" promotional campaign, with a special fair to be held during 10-11 October, 2020, from 10.00 – 22.00 Hrs. at Eden 1, Central Department Store at CentralWorld, Bangkok.
(more…)
When the Weekend Isn't Really the Weekend: Is Flexible Working the Future?
People all around the planet work in different patterns and for varying amounts of time. For example, in France the legal working week is 35 hours long while in Colombia and Turkey the working week is over 47 hours.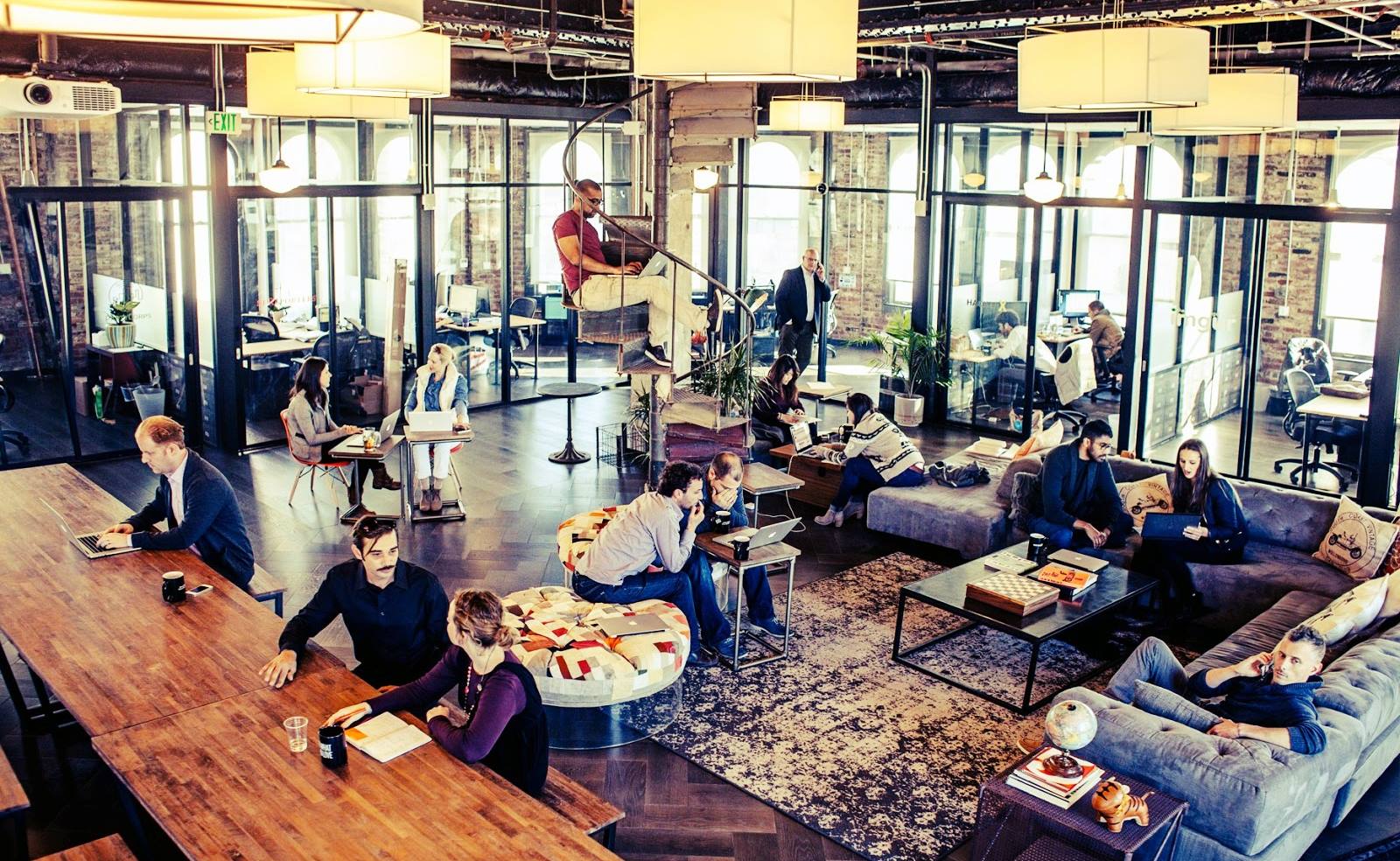 It is becoming clear that workers all over the world could benefit from more flexible hours that let them improve their work-life balance.
(more…)