Thailand Futures Exchange records 31 percent trading volume rise in 2018
Thailand Futures Exchange PCL (TFEX)'s 2018 derivatives trading volume surged 31 percent from the previous year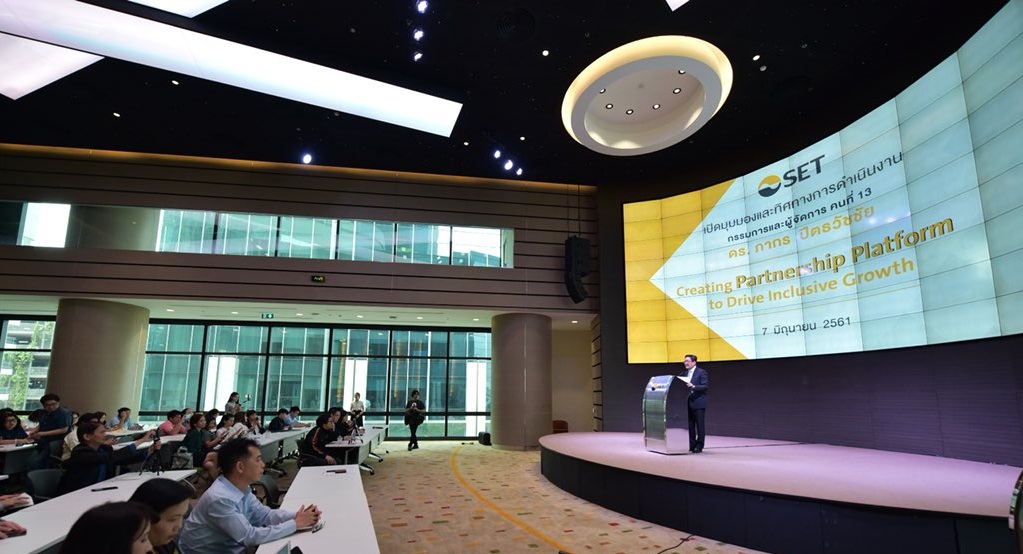 Thailand Futures Exchange gears up for liquidity and quality in 2019 after 31 percent trading volume rise in 2018 and total trading volume surpassed 100 mln contracts in 2018.
Thailand Futures Exchange PCL (TFEX)'s 2018 derivatives trading volume surged 31 percent from the previous year to 104.42 million contracts, with an average of 426,213 contracts per day, while investor trading accounts rose by 21,947.
Daily average volume up 31 pct to 426,213 contracts – Stock Futures and SET50 Futures as key growth drivers
TFEX prioritizes key areas in 2019 ranging from products and services enhancement, investor base expansion in major cities across the country through digital marketing and education, and boosting trading liquidity.
TFEX Managing Director Rinjai Chakornpipat said that in 2018 TFEX recorded growth in both trading volume and investor base.
Stock Futures and SET50 Futures gained the most popularity, dominating 94 percent of the total trading volume in 2018, as investors utilized the products as alternative investment to enhance returns and manage risks amid the volatile stock market in 2018.
Stock futures most active with 53% of trading volume
TFEX's trading accounts at end-2018 rose by 15 percent or 21,947 accounts from a year earlier to 168,506. Overall, Stock Futures was considered the most active in 2018, representing 53 percent of the total trading volume, followed by SET50 Futures at 41 percent, Gold Futures at 4 percent and others making up for 2 percent.
Foreign investors account for 13% of trading volume
According to investor breakdown by trading volume, retail investors accounted for 51 percent, institutional investors at 36 percent, and foreign investors at 13 percent.
At end-2018, the open interest numbered 2,440,223 contracts.
"Last year TFEX has collaborated with members on education and marketing for investors as well as enhanced trading liquidity through market making program. In addition, TFEX rolled out Gold Online Futures; coordinating with clearing house to accept securities as collateral; and promoting cooperation on rubber futures between rubber entrepreneurs and TFEX members,"


TFEX Managing Director Rinjai Chakornpipat
For 2019, TFEX will further enhance its products to better suit investors' demand, and to boost trading liquidity of the existing products, particularly in SET50 Futures, SET50 Options and Stock Futures. In addition, TFEX will explore for daily delivery of Gold-D, enhance USD Futures and RSS3D Futures' delivery services, add more underlying stocks for Equity Futures and explore on extending trading hours of Currency and Gold Futures.
Moreover, TFEX will continue to expand investor base nationwide using digital education to reach boarder groups of investors.
SET signs MoU with Shenzhen bourse to strengthen Thailand-China capital market
The Stock Exchange of Thailand (SET) signed a memorandum of understanding (MoU) with Shenzhen Stock Exchange (SZSE)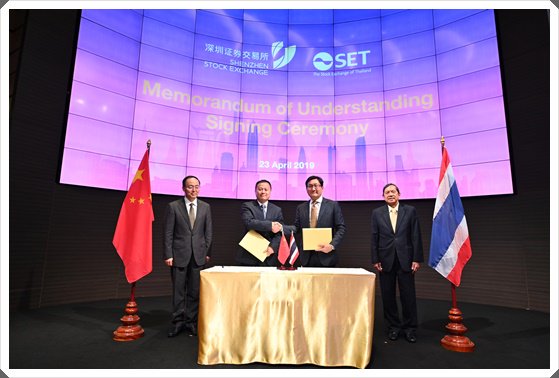 SET signs MoU with SZSE to strengthen Thailand-China capital market collaboration BANGKOK, April 23, 2019 –
The Stock Exchange of Thailand (SET) signed a memorandum of understanding (MoU) with Shenzhen Stock Exchange (SZSE) to expand business opportunities for Thai and Chinese small and medium-sized enterprises (SMEs) and broaden opportunities in investment as well as promoting cross-border collaboration among the two countries.
"The MoU between SET and SZSE, spanning five years from today (April 23, 2019), marks a key milestone for SET and SZSE to foster closer collaboration for capital markets and SMEs between the two nations, reinforcing SET's strategic plan to explore new opportunities by connecting with international partners."

SET President Pakorn Peetathawatchai said,
Under this MoU's strategic framework "China-Thailand SME Capital Market Service Initiative", SET and SZSE will provide information on SMEs as well as financial markets of the two countries via online portal, and enhance "ChiNext-mai Alliance" network which aims to facilitate the communication and cooperation between companies listed on Market for Alternative Investment (mai) and ChiNext Market; to arrange business matchings and physical roadshows to promote Thai and Chinese securities' growth potential in both countries.
Cross-border product development
The agreement also embraces cooperation for cross-border product development such as exchange-traded funds (ETFs), depositary receipts (DRs), and indices, including green finance products, among others, added Pakorn.
SZSE Executive Vice President Li Hui said,
"The SZSE and SET have maintained long-term close communication and exchanges. We will continue cooperation on the China-Thailand SME Capital Market Service Initiative jointly promoting the cross-border innovation capital formation and facilitating the economic integration and development of the two countries in 3 areas: cultivation of technology start-ups, forming an alliance for growth markets of the two countries and exploring new channels for two-way financing and investing."
This MoU signing will broaden Thai-Chinese relations after an MoU signing in March between SET and China Economic Information Service (CEIS) of Xinhua News Agency focusing on information exchange to enhance economic and investment development in Thailand and China.
About The Stock Exchange of Thailand The Stock Exchange of Thailand
(SET) is among the most liquid exchanges in Asia, providing a full range of investment products including equities, derivatives, as well as world-class trading, post-trade infrastructure/technology services in accordance with international practice (EMEA and PFMI). Going forward, SET's vision "To Make the Capital Market Work for Everyone" is aligned with the aim to support strong economic growth and competitiveness. Globally and regionally, SET has also actively coordinated with other exchanges to boost investment opportunities and capital market growth potential. Moreover, SET puts strong emphasis on sustainable growth by promoting listed companies' business models that care for environmental, social and governance (ESG) practices.
About Shenzhen Stock Exchange Shenzhen Stock Exchange (SZSE), established on 1st December, 1990, is a self-regulated legal entity under the supervision of China Securities Regulatory Commission (CSRC). SZSE is committed to developing China's multi-tiered capital market system, serving national economic development and transformation and supporting the national strategy of independent innovation. SZSE has three market segments namely Main Board, SME Board, ChiNext, serving companies of different characteristics. As of December 2018, there were 2,134 listed companies on the SZSE (ranking No.11 in the world according to WFE) with a total market capitalization of about USD 2.41 trillion (ranking No.8). The trading value is about USD 7.56 trillion for the year of 2018 (ranking No.3).
Trade Wars Are a Matter of Perspective: US-China Tensions Could Boost Thai Economy
For Thailand, tensions between China and the US could actually have a positive effect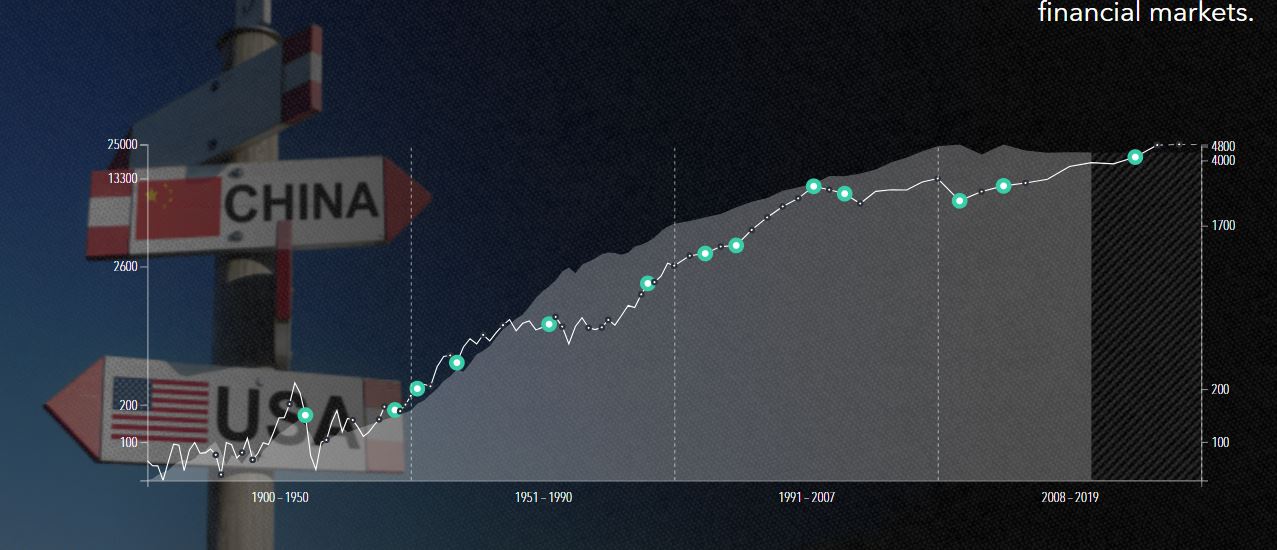 Trade wars are a natural part of politics and, in turn, economics. Although the current back-and-forth between the US and China is dominating the headlines, disputes have always had an impact on national economies.
(more…)
Relentless rise of Thai baht causes exporting concerns
Commerce Ministry officials fear that continued currency strength could hinder Thai exports.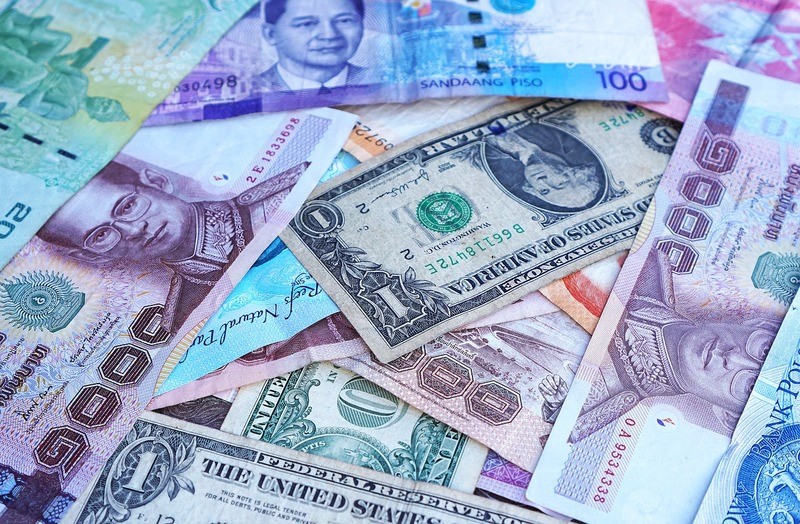 The Thai baht has been relentless in its pursuit of the dollar, with the baht set to finish the financial year once again as one of Asia's strongest performing currencies.
(more…)