The Stock Exchange of Thailand to reopen next Monday
The Stock Exchange of Thailand announced to suspend trading until Friday as fear of Bangkok chaos.
The Stock Exchange of Thailand announced to suspend trading until Friday as fear of Bangkok chaos.
More here:
SET closes for two days

Foreign direct investment has decelerated markedly in Thailand, but inflows should continue in 2009 and 2010 due to the secular trend to move production away from advanced economies.
The medium-term outlook is sobering, with growth expected at 3.5 percent in 2010 and likely remaining below potential for the next three years. Because the Thai economy is largely dependent on final demand in advanced economies, a return to pre-crisis rates of economic growth (a full recovery vs. a rebound to pre-crisis levels) will require a combination of (a recovery of demand from advanced economies and a rebalancing of the sources of growth to reduce Thailand's dependence on demand from advanced economies. Neither process is likely to be swift. Recovery from a financial crisis is a lengthy process that involves the rebuilding of balance sheets, and the IMF estimates that half of the losses in the financial system in advanced economies are yet to be recognized.
Thailand's GDP growth remains largely tied to external demand and developments in advanced economies will continue to dominate the path of the economy in the short- and medium-term. The external environment has been relatively more favorable in the past six months as the effects of fiscal and monetary stimulus are felt and inventories in the advanced economies are being replenished, supporting production into the medium term. However, full recovery from the financial crisis and a return to high rates of import demand growth in developed countries is not expected in the near term, as US consumers have to rebuild their balance sheets following a decrease in wealth in the order of US$14 trillion while employment prospects remain weak. As a result, growth rates of high income countries are expected to be subdued at under 2 percent in 2010, implying continued weak demand for Thai exports.
Most of the infrastructure development in Thailand has been responsive to demand rather than forward-looking. Availability and accessibility appear to no longer be a challenge. The next step for Thailand is to put more emphasis on quality of service delivery, management, and sound regulation.
Over 54 billion baht to be spent on new school term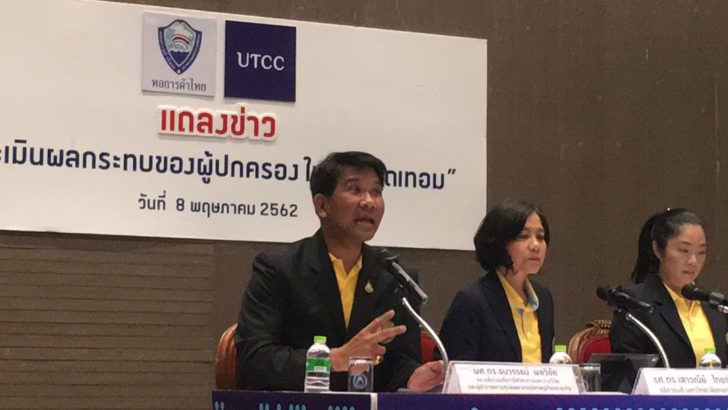 BANGKOK, 9 May 2019 (NNT) – The University of the Thai Chamber of Commerce (UTCC) estimates cash flow of over 50 billion baht for the new school term, the highest amount in the past six years due to economic recovery, sufficient savings and the government's economic stimulus measures.
(more…)
Electricity Generating Authority of Thailand (EGAT) to renovate power plants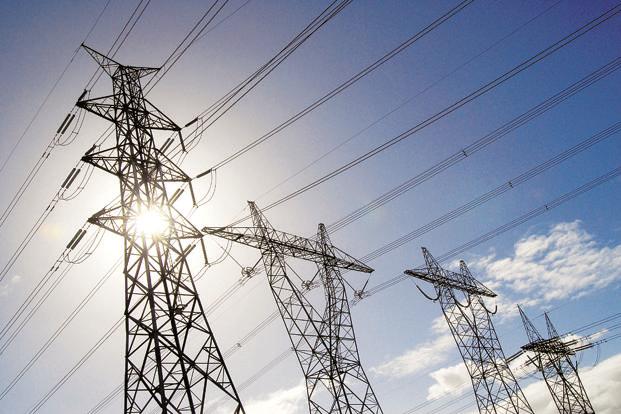 BANGKOK, 1 May 2019 (NNT) – The Electricity Generating Authority of Thailand (EGAT) is planned to renovate existing power plants for better flexibility
(more…)
Thailand's judicial system independence ranked 7th best in Asia
The judicial system in Japan is considered to be free from the influences of the government according to the World Economic Forum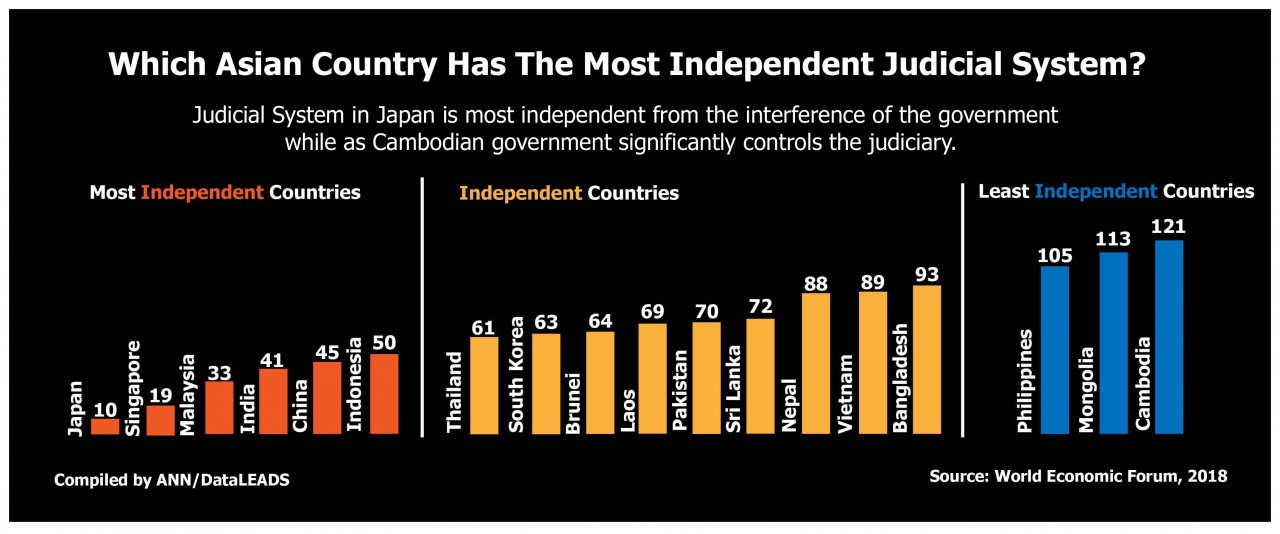 The survey has been done in 137 countries by the World Economic Forum. Japan is ranked 10 globally and thus highest in Asia in terms of the judicial freedom.