Thai Army to rescue major industrial estate
The Thai Army will adapt the plan to rescue the Ban Wa Hi-Tech Industrial Estate in flood-stricken Ayutthaya province by halting the dropping of cargo containers from Chinook transport helicopters to block the inflow of floodwate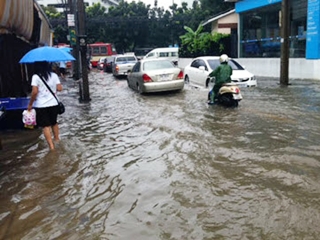 The Thai Army will adapt the plan to rescue the Ban Wa Hi-Tech Industrial Estate in flood-stricken Ayutthaya province by halting the dropping of cargo containers from Chinook transport helicopters to block the inflow of floodwater, but is now opting to use bagged rocks to fill ruptures in flood prevention dykes, according to the First  Army Region commander.
Lt-Gen Udomdej Sitabutr said the water level surrounding the industrial estate is about one-metre deep after a section of the temporary flood prevention dyke was breached and floodwater poured into the facility on Thursday.He said the damaged dyke was widened to 15 metres from its original five metre width.The commander said the army has cancelled the plan to use Chinook transport helicopters carrying weighted containers to drop into place to block the water inflow into the industrial estate as the water around the location of containers was already high.
The army will instead use pontoons to move large sacks of rock for dumping into the ruptured dyke to block the inflow of water, as the military vehicles could not enter the area due to the deep floodwater, he said. However, the mission must wait until the strong floodwater currents become slower.
The Hi-Tech Industrial Estate houses 143 factories, mainly dedicated to manufacturing auto parts, electronics and steel, with a total investment of Bt65 billion, providing employment for more than 51,000 workers. At least two industrial estates have been flooded — Rojana and Saha Rattana Nakhon.In a separate development, Pathum Thani Governor Peerasak Hinmuangkao said he expected the Ban Phrao sluice gate repair work would finish today as only 10 metres left to build temporary dyke to control the flow of water.
Thai cabinet allows illegal migrant workers to sign up for 2-year work permit
Migrant workers from Cambodia, Laos, and Myanmar, who are in Thailand illegally, will be able to obtain a 2-year work permit under a special arrangement offered to help contain the spread of COVID-19.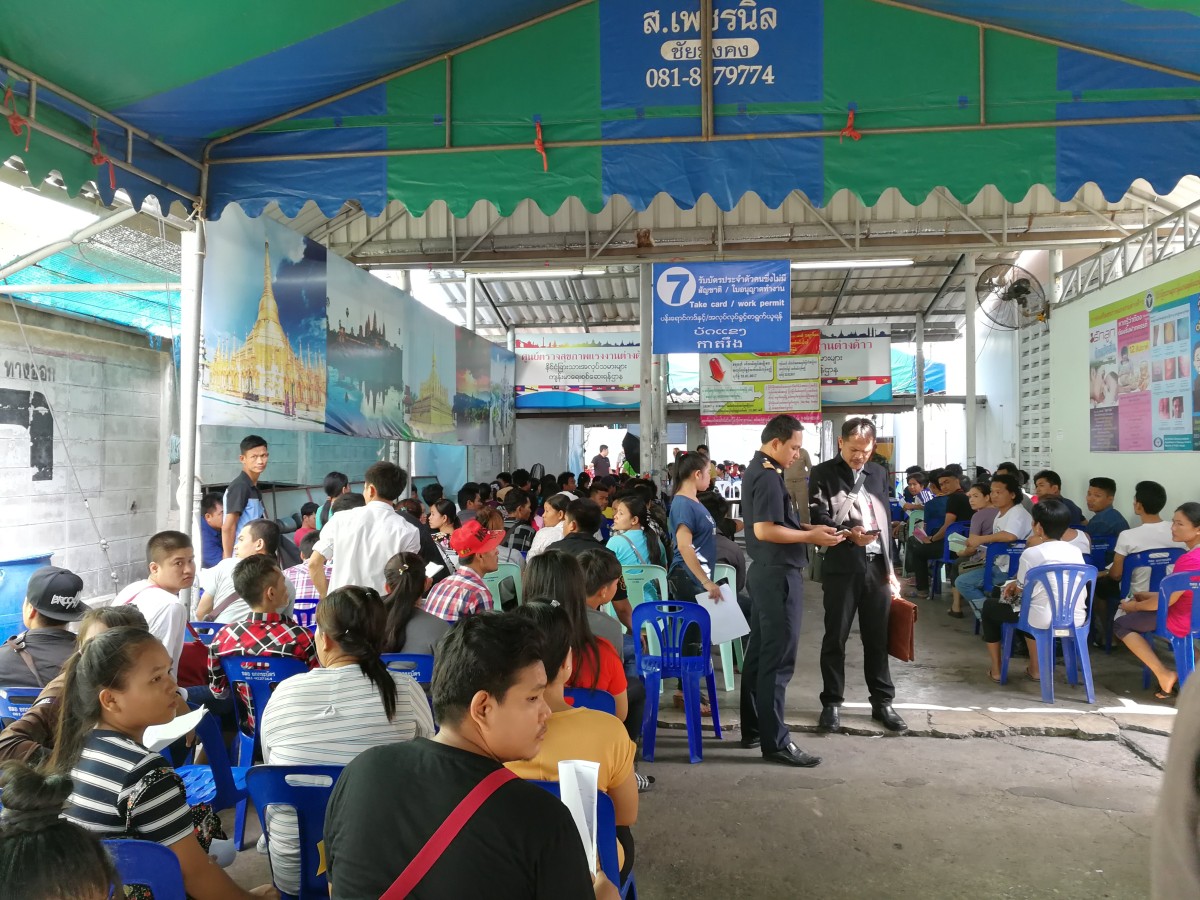 BANGKOK (NNT) – Cabinet has approved a special arrangement for illegal migrant workers from neighboring countries, allowing them to register for 2-year legal work status in Thailand, following the case of a new COVID-19 outbreak among the migrant workers' community.
(more…)
Thailand blocks online gambling websites
In the past week, the Ministry of Digital Economy and Society has asked all internet service providers and mobile carriers to block access to online gambling websites.
BANGKOK (NNT) – Online gambling websites, which are easy to access by children and youth, have become a topic of concern for the Prime Minister, who has ordered strict suppression of these illegal websites.
(more…)
Covid-19: Thailand reports 10 weeks without local transmission
According to the Centre for Covid-19 Situation Administration (CCSA), Thailand has recorded zero new locally-contracted cases for 10 weeks.
According to the Centre for Covid-19 Situation Administration (CCSA), Thailand has recorded zero new locally-contracted cases for 70 days, as all new cases were imported from other countries.
(more…)