iPhone Hacker targets Twitter account of Thailand's Prime Minister
Information and Communication Technology Minister Anudith Nakornthap said an investigation found the hacker used a prepaid phone card and an iPhone to access Twitter account of Thailand's Prime Minister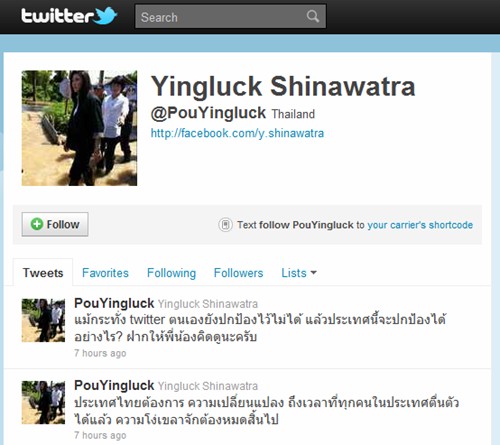 The personal Twitter account of Thailand's Prime Minister Yingluck Shinawatra on Sunday was attacked by an unknown hacker, as the Information and Communications Technology (ICT) minister pressed for an immediate probe on the matter.
The premier's @PouYingluck account on the popular microblogging social network was targeted by an unknown person Sunday morning who denigrated, in eight separate posts (or tweets), the Pheu Thai government policies and administration.
"This country is a business. We are doing for our associates, not the Thai people. We are doing for those who support us, not those thinking differently from us."
The last, posted at 10:45 a.m., said: "Even one's own Twitter cannot be protected. How can the country be protected? Think about this."
In the last post, the hacker also questioned the premier's capacity to protect the country as she failed to even protect her Twitter account.
Pheu Thai party spokesman Prompong Nopparit on Sunday denounced the move as inappropriate, violating the premier's privacy rights and the computer law.
Mr Prompong urged the ICT ministry to probe the case and bring the culprit to the prosecution as the matter was damaging to the premier's image.
ICT minister Capt. Anudit Nakhontap said he has already assigned the Technology Crime Suppression Division to identify the hacker.
Information and Communication Technology Minister Anudith Nakornthap said an investigation found the hacker used a prepaid phone card and an iPhone to access the accounts.
"Now we are tracking the culprit. We can not yet identify him/her but have some clues,"
stated the minister, adding the premier's account can still not be retrieved, while noting the attacker is knowledgeable on how to register a Twitter account.
The Yingluck government came into power since August 10, less than two months but the government had to face with many problems ranging from widespread and long-standing floods to difficulty of implementing its promised campaign policies.
via PM's twitter account targeted by unknown hacker.
Of Thailand's 21m Internet users, 17.6m connect to the web through their mobiles, but connection and speed is usually poor. Thailand's mobile-phone companies are offering limited 3G services using upgraded 2G networks they operate under concessions from state companies CAT and TOT Pcl. The state firms have used legal challenges to impede the liberalization of the industry before a change in 2013 that will see revenue from concession holders flow to the government instead.
Thai Government imposes ban on gatherings over New Year 2021 holidays
TAT would like to remind all that New Year 2021 activities have been cancelled or gone virtual nationwide to avoid large gatherings according to the Royal Thai Government's guidelines.
Bangkok, 31 December, 2020 – The Tourism Authority of Thailand (TAT) would like to provide the latest update regarding the Royal Thai Government's latest announcement on the ban of gatherings nationwide.
(more…)
Thai cabinet allows illegal migrant workers to sign up for 2-year work permit
Migrant workers from Cambodia, Laos, and Myanmar, who are in Thailand illegally, will be able to obtain a 2-year work permit under a special arrangement offered to help contain the spread of COVID-19.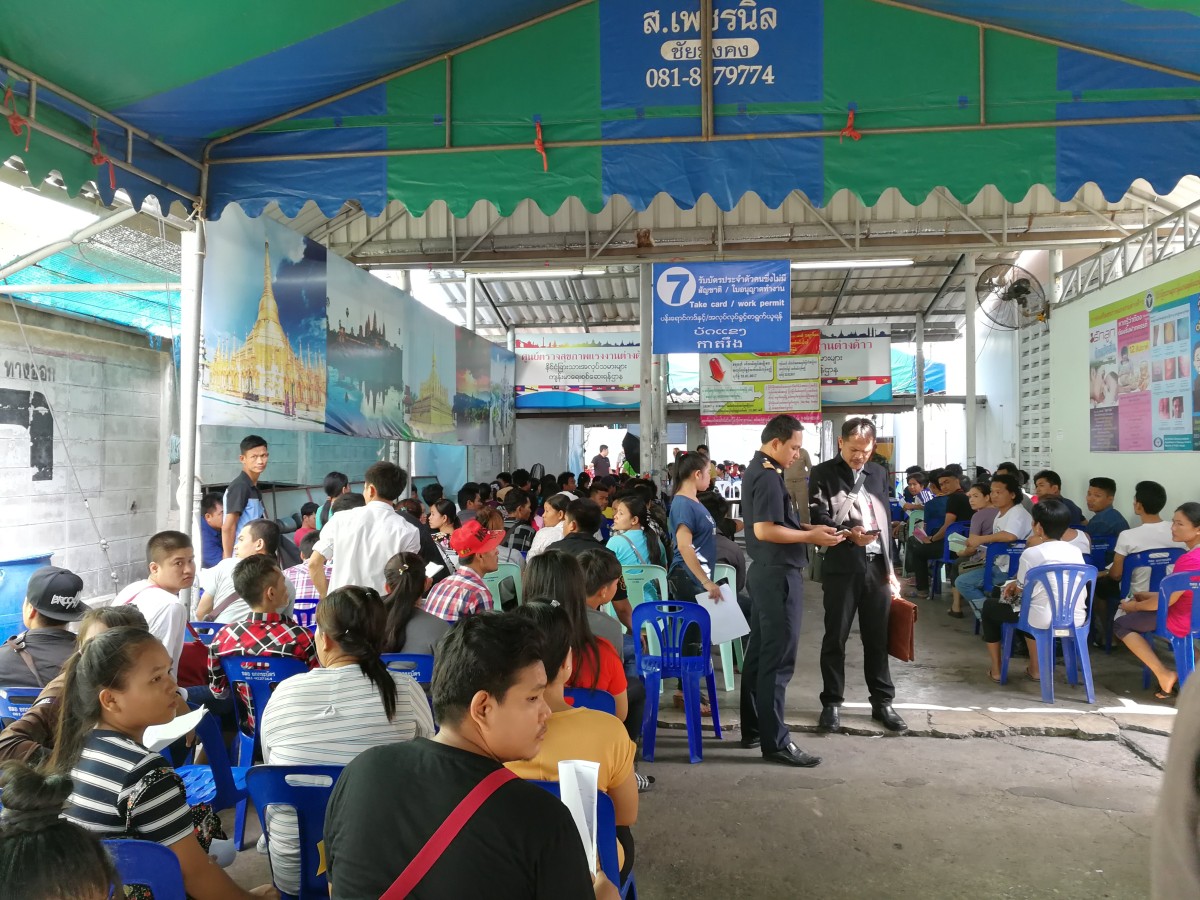 BANGKOK (NNT) – Cabinet has approved a special arrangement for illegal migrant workers from neighboring countries, allowing them to register for 2-year legal work status in Thailand, following the case of a new COVID-19 outbreak among the migrant workers' community.
(more…)
Thailand Saw $1.7 billion Applications in Bio-Circular-Green (BCG) Investments in 2020, BOI Says
The BCG model, as defined by the Thai Government, encompasses industries that allow inclusive, sustainable growth while reducing waste, pollution and dependence on finite resources.
In the first nine months of 2020, local and international companies applied to invest as much as $1.7 billion in Thailand in more than 300 projects in the sectors listed as "BCG", or Bio-Circular-Green economic activities focused on environmental protection and sustainability, according to data collected by the Thailand Board of Investment (BOI).
(more…)