Yellow Shirt leader sentenced 20 years for fabricating loan documents
Thailand's Criminal Court on Tuesday sentenced Sondhi Limthongkul, a core leader of the People's Alliance for Democracy PAD, the Yellow Shirt movement, to 20 years in prison without suspension for violating the Securities and Exchange Act.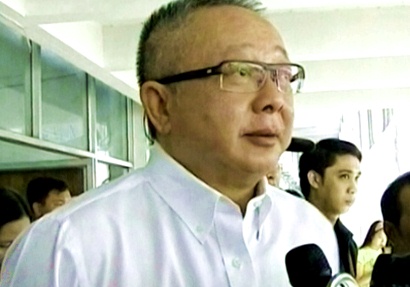 Thailand's Criminal Court on Tuesday sentenced Sondhi Limthongkul, a core leader of the People's Alliance for Democracy PAD, the Yellow Shirt movement, to 20 years in prison without suspension for violating the Securities and Exchange Act. He was accused for fabricating documents to secure a Bt1,078 million loan from the state-owned Krung Thai Bank for his media business in 1996-1997.
The defendant confessed and the jail term was halved to 42 years and six months. However, the maximum punishment for the case should not exceed 20 years imprisonment.
The court then handed down the verdict to give him the maximum jail term of 20 years without suspension.Mr Sondhi's lawyer then submitted a bail request with Bt10 million assets as collateral.
The former media magnate is a core leader of the so-called Yellow Shirts, formally known as the Peoples Alliance for Democracy, the movement against ex-premier Thaksin Shinawatra, which staged rallies in the capital and led to the 2006 coup which ousted Mr Thaksin from power.
via Court sentences Yellow Shirt leader to 20 years prison.
On 10 April 2005, Thaksin Shinawatra presided over a merit-making ceremony at the Temple of the Emerald Buddha, which is within the walls of the Grand Palace and contains the most revered Buddha figure in Thailand. Starting October 2005, the website of Phoochatkarn newspaper ran an article alleging that the Prime Minister had usurped a royal function of the King by presiding over the ceremony.
This led Sondhi to start using "We Love the King", "We Will Fight for the King", and "Return Power to the King" as his key anti-Thaksin rallying slogans. This allegation has been repeated in Sondhi's "Thailand Weekly" live tapings.
Sondhi hosted an own outdoor talk show throughout late 2005 and early 2006 at Thammasat University and in Lumphini Park with his slogan, "We Fight for the King". His broadcasts/protests, which later became the core of the People's Alliance for Democracy attracted many protesters, with the largest one on February 4, 2006 at the Royal Plaza drawing between 40,000 – 50,000 (foreign media estimates) and 100,000 (local media estimates) protestors. The talk show protests were broadcast online via the ManagerOnline web site, generating nearly a twofold increase in site visitors, from an average of 80,000 to 150,000 visitors per day.
Protests led by Sondhi took on an increasingly critical tone. At a protest in late February 2006, social activist and Buddhist lay leader Sulak Sivaraksacalled Thaksin "a pitiful dog", while Auychai Watha, chairman of a north-eastern teachers' group, called for Thaksin's children to "become whores infected with venereal disease." The conduct of the protesters was condemned by the chairman of Amnesty International's Thailand office. Protesters often harassed journalists and news crews.
Nevertheless, Sondhi's income skyrocketed as a result of his political activism as the demonstration gained wider support from public. Revenues of his media companies increased by no less than 215 million baht (approx $6 million US) a month from the start of his protests to early 2006.
Thai Government imposes ban on gatherings over New Year 2021 holidays
TAT would like to remind all that New Year 2021 activities have been cancelled or gone virtual nationwide to avoid large gatherings according to the Royal Thai Government's guidelines.
Bangkok, 31 December, 2020 – The Tourism Authority of Thailand (TAT) would like to provide the latest update regarding the Royal Thai Government's latest announcement on the ban of gatherings nationwide.
(more…)
Thai cabinet allows illegal migrant workers to sign up for 2-year work permit
Migrant workers from Cambodia, Laos, and Myanmar, who are in Thailand illegally, will be able to obtain a 2-year work permit under a special arrangement offered to help contain the spread of COVID-19.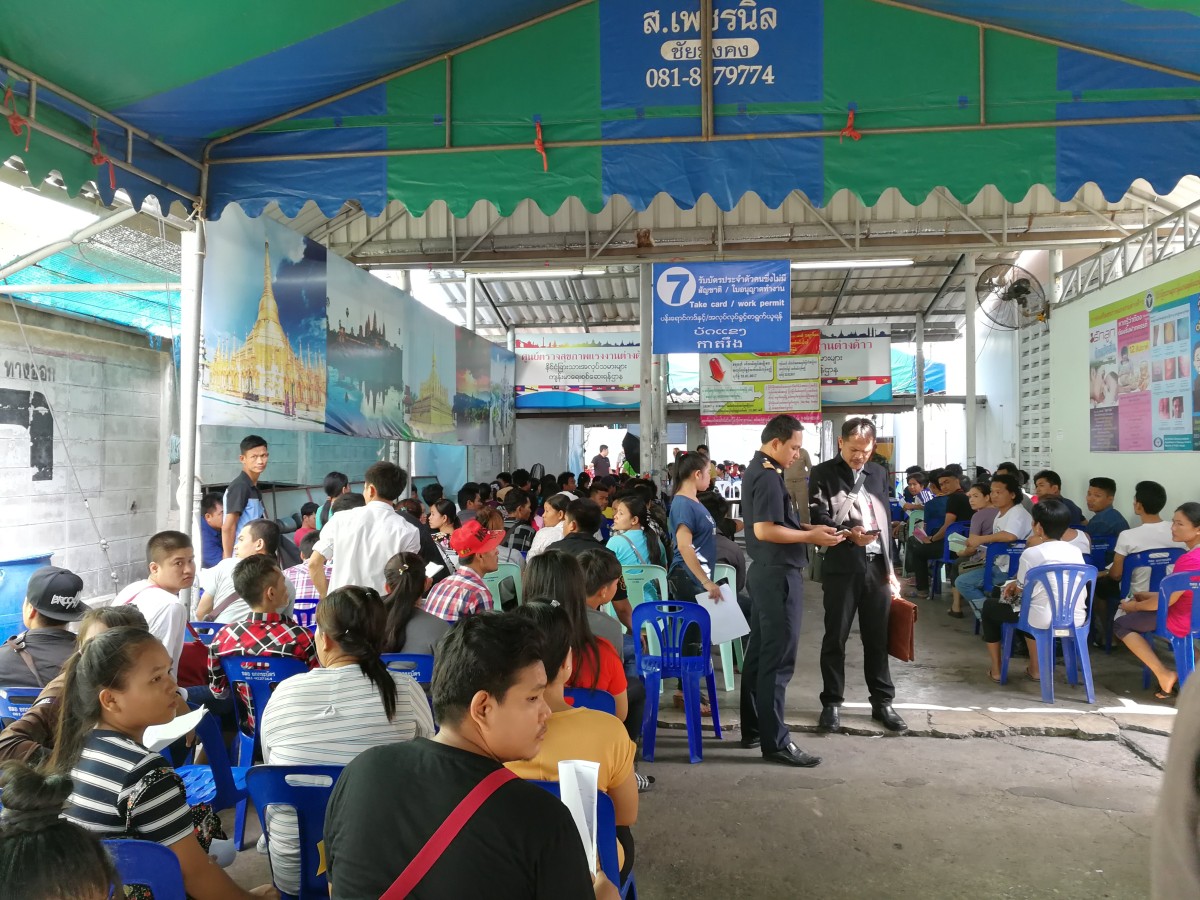 BANGKOK (NNT) – Cabinet has approved a special arrangement for illegal migrant workers from neighboring countries, allowing them to register for 2-year legal work status in Thailand, following the case of a new COVID-19 outbreak among the migrant workers' community.
(more…)
Thailand Saw $1.7 billion Applications in Bio-Circular-Green (BCG) Investments in 2020, BOI Says
The BCG model, as defined by the Thai Government, encompasses industries that allow inclusive, sustainable growth while reducing waste, pollution and dependence on finite resources.
In the first nine months of 2020, local and international companies applied to invest as much as $1.7 billion in Thailand in more than 300 projects in the sectors listed as "BCG", or Bio-Circular-Green economic activities focused on environmental protection and sustainability, according to data collected by the Thailand Board of Investment (BOI).
(more…)