Thailand under Al Qaeda threat, islamic insurgents attacks
Security has been reinforced at the United States consulate in Thailand's northern province of Chiang Mai following a report of possible attack by Muslim extremists, Deputy Prime Minister Chalerm Yubumrung said at Thai News channel MCOT News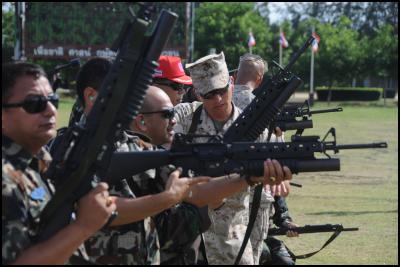 Security has been reinforced at the United States consulate in Thailand's northern province of Chiang Mai following a report of possible attack by Muslim extremists, Deputy Prime Minister Chalerm Yubumrung said at Thai News channel MCOT News
He said details of the intelligence report were delivered to the Fifth Region Police Commander Suthep Dejraksa last week so that he will closely monitor the situation.
Security has been strengthened in Chiang Mai following warnings of a planned terrorist attack against the US Consulate, Prime Minister Yingluck Shinawatra said yesterday.
"The United States has not requested extra measures but Thailand will take every precaution," she said.
Deputy Prime Minister Chalerm Yoobamrung said he instructed Provincial Police Region 5 commissioner Lt-General Suthep Detraksa to ensure security and monitor for any suspicious activity since last Wednesday.
In Bangkok, US Embassy spokesman Walter Braunohler said the consulate remained open for business but said precautions will be taken to protect US facilities.
"We continue to take every precaution to protect our facility – whether it's in Bangkok, Chiang Mai or worldwide – our employees and our visitors," Braunohler told Associated Press.
An untoward incident would have a negative impact on national security, he said, adding that the alert will continue until the joint Thai-US military exercise, code-named Cobra Gold 13, is finished.
Mr Chalerm gave assurances that the reinforcements at the US consulate will not jeopardise a trip by Prime Minister Yingluck Shinawatra to the northern region later this week.
It was reported that the security unit at the American consulate has contacted provincial authorities seeking round-the-clock protection.
Deputy Premier Chalerm later revealed that al-Qaeda has targetted US military personnel attending the joint exercise.
He said he has learned that some of the group members left the country and only a few remain in Thailand, under the close watch of the Thai authorities. An arrest could not be made since they did not commit any crime, he explained.
Prime Minister Yingluck Shinawatra has been notified about the matter and she has instructed agencies concerned to tighten security, according to Mr Chalerm.
Over 30 insurgents dressed in camouflage-like security force uniforms with white neckerchiefs attacked a military base in the southern border province of Narathiwat but in the melee, 19 attackers were killed and no casualties were reported on the government side.
 19 insurgents killed in military base attack
Some 30 assailants arrived on pickup trucks firing at the 2nd rifle unit of Narathiwat special force in Narathiwat's Bacho district at about 1am on Wednesday morning.
Meanwhile, another group of insurgents felled trees to block the road, threw spikes and placed bomb booby traps on the road to prevent reinforcement from outside to help the unit.The another group raided the military base and exchanges of gunfire were heard periodically.
After the fighting eased, government personnel inspected the scene and found at least 19 of the attackers were shot dead. Sixteen M16 assault rifles and a handgun were seized as well as two of the attackers pickup trucks.
Pol Maj-Gen Wichai Kasemwong, Narathiwat police chief, ordered checkpoints to screen the retreating insurgents, who fled the scene after the attack.
The authorities said that they found documents planning this attack when they killed Suhaidi Dahay, a leading local insurgent last Saturday, so they were prepared, and on high alert for the attack.
Internal Security Operations Command Region 4 Front spokesman Col Pramote Phrom-in said that the military thanked the public for giving information to the authorities, particularly  former insurgents who cooperated with the government. (MCOT online news)
Thailand Saw $1.7 billion Applications in Bio-Circular-Green (BCG) Investments in 2020, BOI Says
The BCG model, as defined by the Thai Government, encompasses industries that allow inclusive, sustainable growth while reducing waste, pollution and dependence on finite resources.
In the first nine months of 2020, local and international companies applied to invest as much as $1.7 billion in Thailand in more than 300 projects in the sectors listed as "BCG", or Bio-Circular-Green economic activities focused on environmental protection and sustainability, according to data collected by the Thailand Board of Investment (BOI).
(more…)
96% of Foreign Investors still confident in Thailand says BOI
The Board of Investment of Thailand's (BOI) latest survey, shows most foreign investors, estimated at 96%, are still confident in the country, and are willing to bring forward their investments.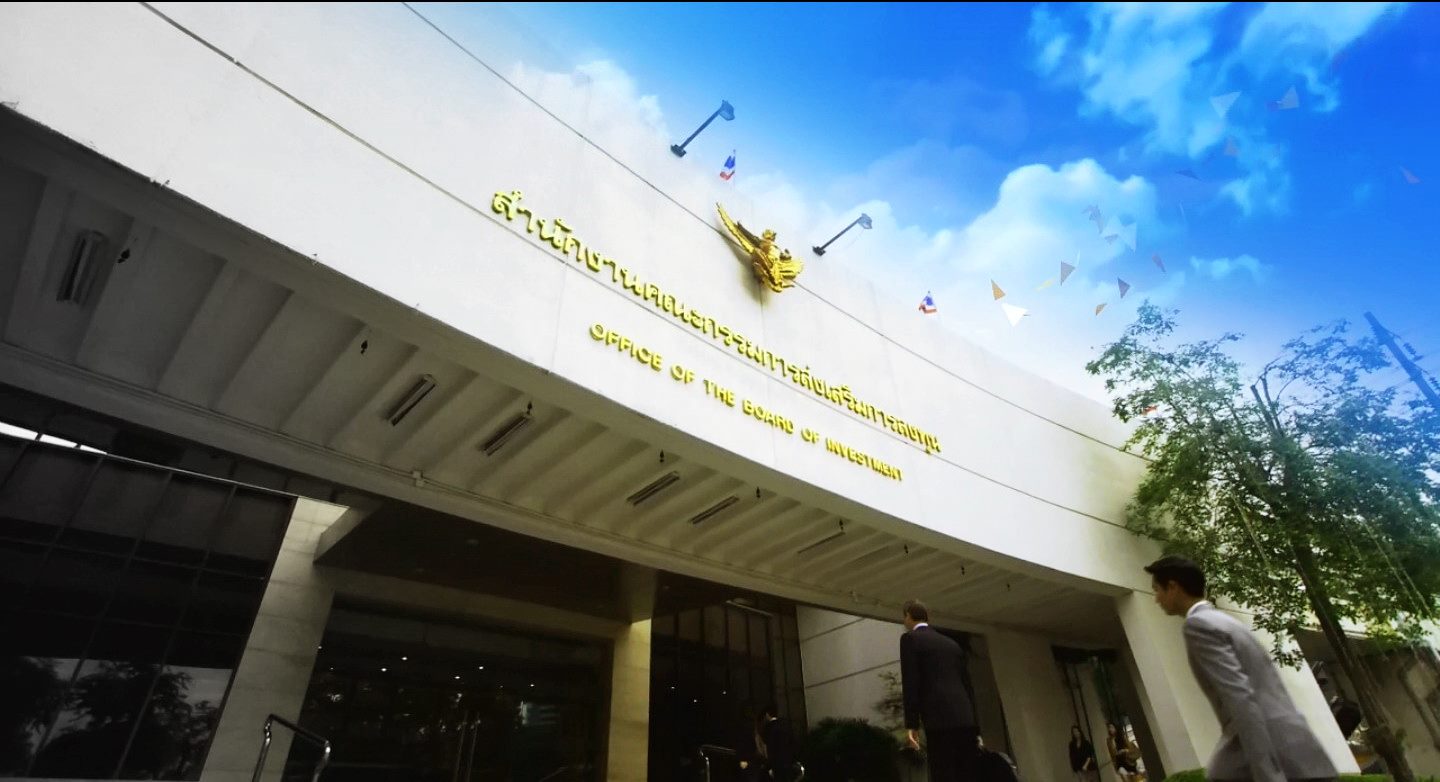 BANGKOK (NNT) – With the COVID-10 pandemic causing significant disruption around the world including in Thailand, the Board of Investment of Thailand's (BOI) latest survey, shows most foreign investors, estimated at 96%, are still confident in the country, and are willing to bring forward their investments.
(more…)
Thai Firm to produce 200 million doses of Covid-19 vaccine
Thai Firm Siam Bioscience Joins with AstraZeneca to Make COVID-19 Vaccine for Southeast Asia and says it will produce 200 million doses of its anti-coronavirus vaccine in Thailand next year.
Thailand aims to vaccinate up to half of its population against Covid-19 next year according to the director of its National Vaccine Institute, Dr. Nakorn Premsri.
(more…)