Thai authorities promptly investigating bombing motives
Police have arrested two more Bangkok bombing suspects, believing that at least 15 people are involved in bombing incidents in the capital last Friday (August 2nd).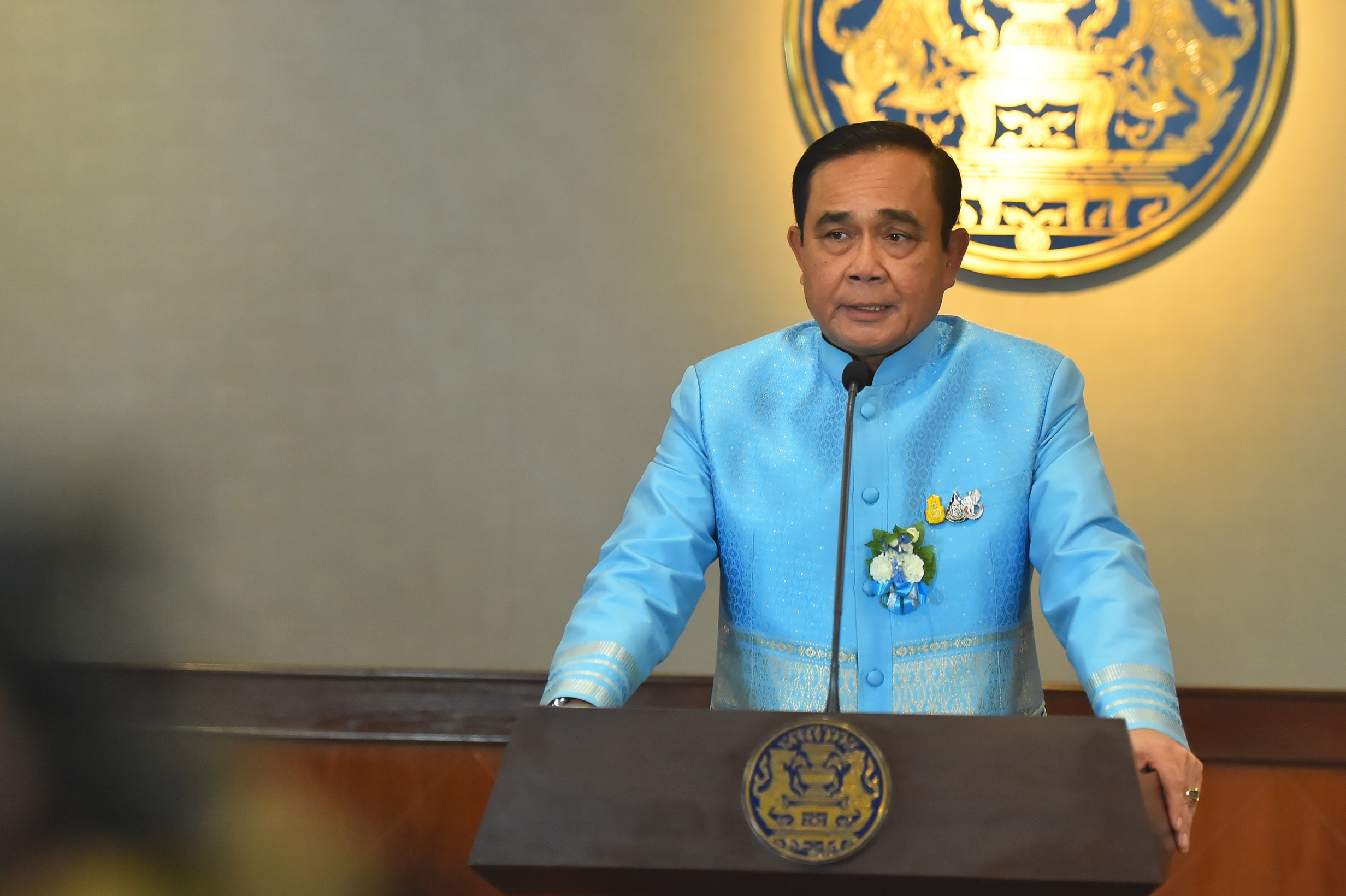 BANGKOK, 6th August 2019 (NNT) – A number of reports claim that the recent Bangkok bombings are thought to have been perpetrated by the government, prompting Prime Minister Gen Prayut Chan-o-cha to categorically deny such allegations.
The premier admitted the motives have not been discovered as yet, but said that the incidents might have been connected with previous incidents in the provinces.
The premier said the police were rapidly investigating the incidents, which possibly involved several people, and called on the public to give the police more time to work. No specific groups of persons have been identified as suspects yet.
The premier commented that it was understandable for the mother of a male suspect, who has been arrested, to be very concerned while the police are checking the evidence, especially from CCTV cameras and the suspect might have been connected with others. Members of the public were advised to watch out for suspicious-looking objects or persons and tell the authorities.
Bangkok Governor Pol Gen Assawin Khwanmuang said the situation has developed after two suspects had been arrested. The Bangkok Metropolitan Administration's Situation Monitoring Center has been providing information to security units and continually following on the situation. All 50 districts of Bangkok are instructed to continue to watch out for an untoward situations until it returns to normal and public confidence is restored.
Police Immigration Commissioner Pol Lt Gen Sompong Chingduang said a CCTV camera at an immigration unit in Narathiwat province had caught the faces of both suspects, identified as Lu-ai Sae-ngae and Wildon Maha, natives of Narathiwat.
Their entry or departure via the southern immigration unit has already been reported to Police Commissioner General Pol Gen Chakthip Chaijinda.
The police chief instructed all immigration units to watch out for people who come in by land, sea and air, particularly those in the southern region. The immigration units were ordered to step up screening measures, strictly check automobiles and motorcycles and coordinate with local security units.
Thai Government imposes ban on gatherings over New Year 2021 holidays
TAT would like to remind all that New Year 2021 activities have been cancelled or gone virtual nationwide to avoid large gatherings according to the Royal Thai Government's guidelines.
Bangkok, 31 December, 2020 – The Tourism Authority of Thailand (TAT) would like to provide the latest update regarding the Royal Thai Government's latest announcement on the ban of gatherings nationwide.
(more…)
Thai cabinet allows illegal migrant workers to sign up for 2-year work permit
Migrant workers from Cambodia, Laos, and Myanmar, who are in Thailand illegally, will be able to obtain a 2-year work permit under a special arrangement offered to help contain the spread of COVID-19.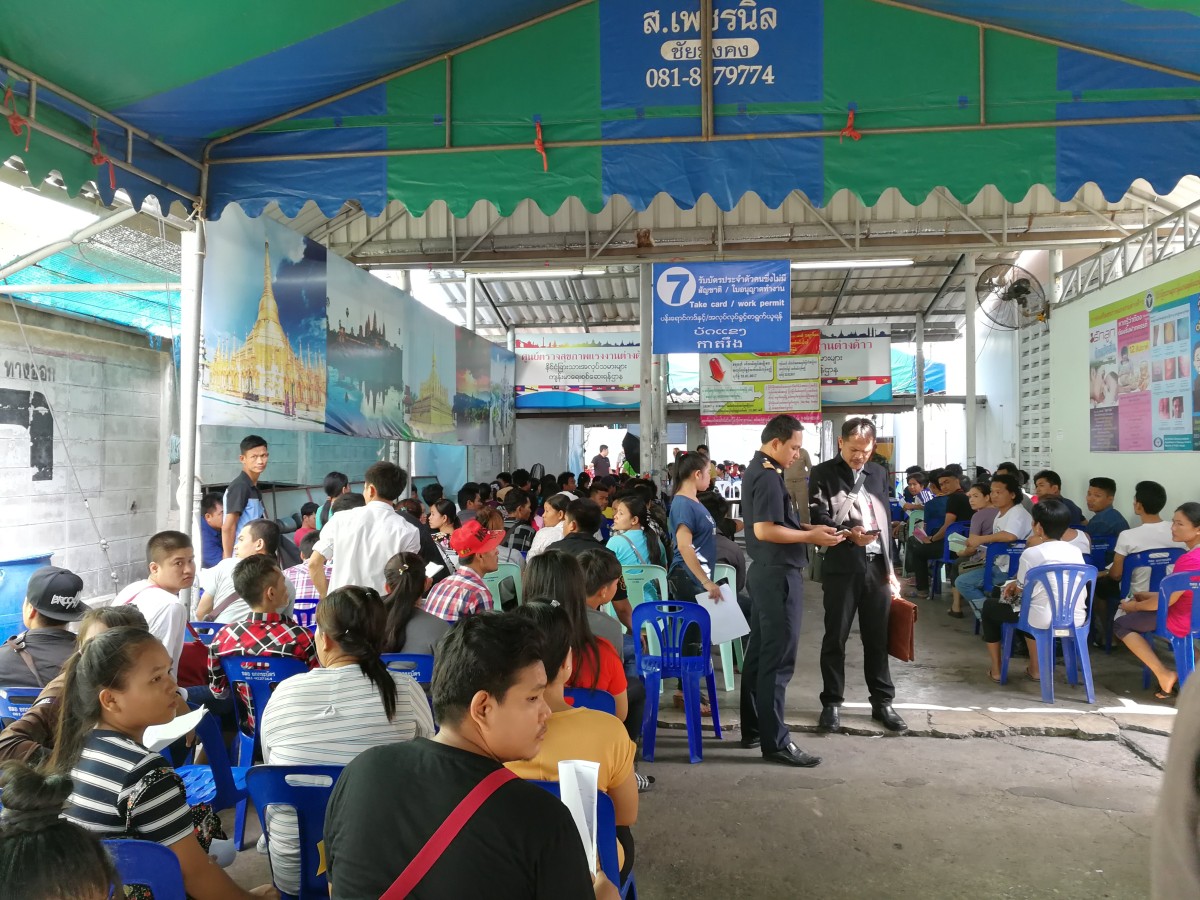 BANGKOK (NNT) – Cabinet has approved a special arrangement for illegal migrant workers from neighboring countries, allowing them to register for 2-year legal work status in Thailand, following the case of a new COVID-19 outbreak among the migrant workers' community.
(more…)
Thailand Saw $1.7 billion Applications in Bio-Circular-Green (BCG) Investments in 2020, BOI Says
The BCG model, as defined by the Thai Government, encompasses industries that allow inclusive, sustainable growth while reducing waste, pollution and dependence on finite resources.
In the first nine months of 2020, local and international companies applied to invest as much as $1.7 billion in Thailand in more than 300 projects in the sectors listed as "BCG", or Bio-Circular-Green economic activities focused on environmental protection and sustainability, according to data collected by the Thailand Board of Investment (BOI).
(more…)