Phuket tourism holding up despite Bangkok clashes
After speaking to hotel executives about Phuket, it is evident that for the moment the nation's capital remains an isolated epicentre of both metrics and opinion. It is a pity that the travel advisories that have been put out do not clearly state that Bangkok is the only affected area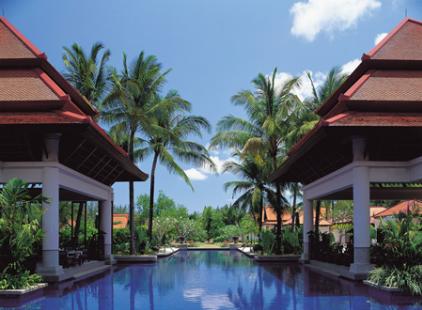 After speaking to hotel executives about Phuket, it is evident that for the moment the nation's capital remains an isolated epicentre of both metrics and opinion.
More:
Phuket tourism holding up in aftermath of Bangkok clashes

On the heels of Saturday's tragic events in Bangkok, Thailand's tourism industry has become the global poster child for what the media is calling an explosion that is expected to hit hotels throughout the country.
Kevin Wallace, president of leading Thai hotel chain Centara, says:
"Bookings outside Bangkok are holding up very well and we are at 100 per cent in Phuket, Krabi, Pattaya and Hua Hin, and are in fact overbooked in Samui, with no cancellations yet in these destinations."
In Patong, Wolfgang Meusberger, general manger of the Holiday Inn, was taking a longer-term view immediately after the violence, commenting, "So far, cancellations are slightly up versus the usual patterns, about 20 per cent for the upcoming week. We expect more cancellations to come in as today is the first working day after the weekend."
He continued: "For next week bookings might go up as customers are leaving Bangkok for the Songkran holiday. But the new booking pace has definitely eased and shows a reduced trend for April, May and June.
"Many customer inquiries are being made about safety in Phuket. There have been cancellations from groups who planned to have a joint Bangkok and Phuket schedule."
He concludes that, "the longer the [protest] situation goes on, the more cancellations will come".
According to historical market demand, the period of mid-April to the end of June constitutes the deepest downward spike for occupancy in Phuket. May is widely considered the worst trading month of the year, so perhaps it is fitting that the run-up to May this year comes on the heels of events which will create considerable volatility.
Public investment will expand only slightly next year as the Thai Kem Kaeng Program will just about compensate for the reduction in the government's on-budget investment in 2010.
The medium-term outlook is sobering, with growth expected at 3.5 percent in 2010 and likely remaining below potential for the next three years. Because the Thai economy is largely dependent on final demand in advanced economies, a return to pre-crisis rates of economic growth (a full recovery vs. a rebound to pre-crisis levels) will require a combination of (a recovery of demand from advanced economies and a rebalancing of the sources of growth to reduce Thailand's dependence on demand from advanced economies. Neither process is likely to be swift. Recovery from a financial crisis is a lengthy process that involves the rebuilding of balance sheets, and the IMF estimates that half of the losses in the financial system in advanced economies are yet to be recognized.
Alibaba Initiates $3Bln Partnership with Thai Gov in Support of Thailand 4.0
This is probably the first major milestone for Thailand 4.0 economic plan to upgrade Thai economy : a major commitment of a big private investor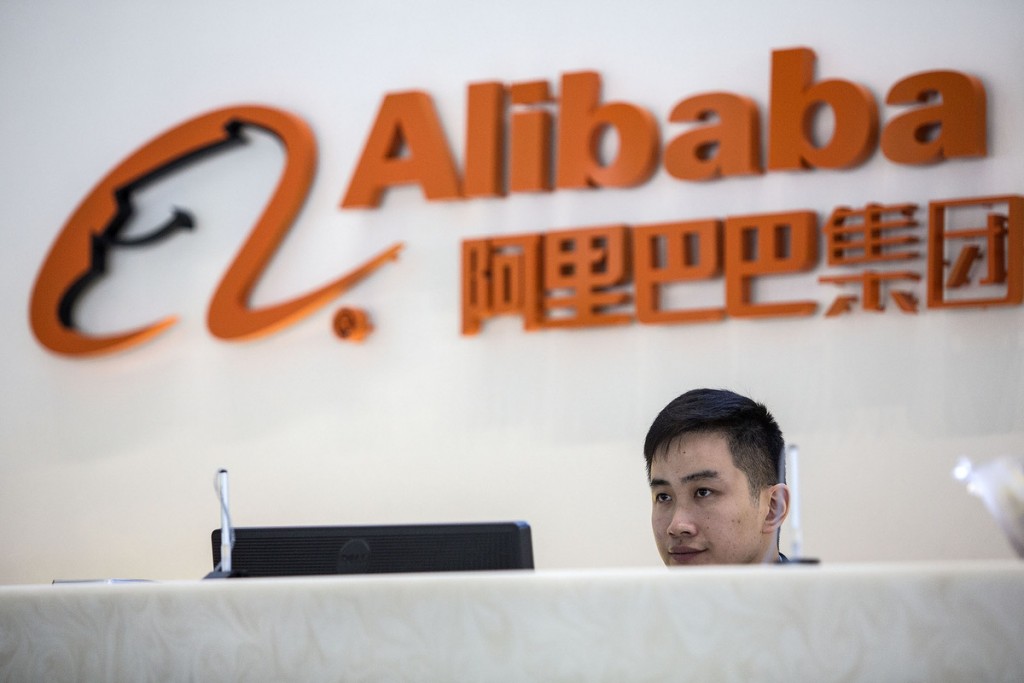 The e-commerce giant's executive chairman, Jack Ma, was in Thailand this week and has become the first big name to join Thailand's plan to upgrade its economy known as Thailand 4.0. (more…)
Bangkok retains Leading Mastercard Travel Destination Title for 2017
Travel and tourism in Asia Pacific is showing no signs of slowing down, with the region dominating visitor arrivals once again, according to the Mastercard Global Destinations Cities Index 2017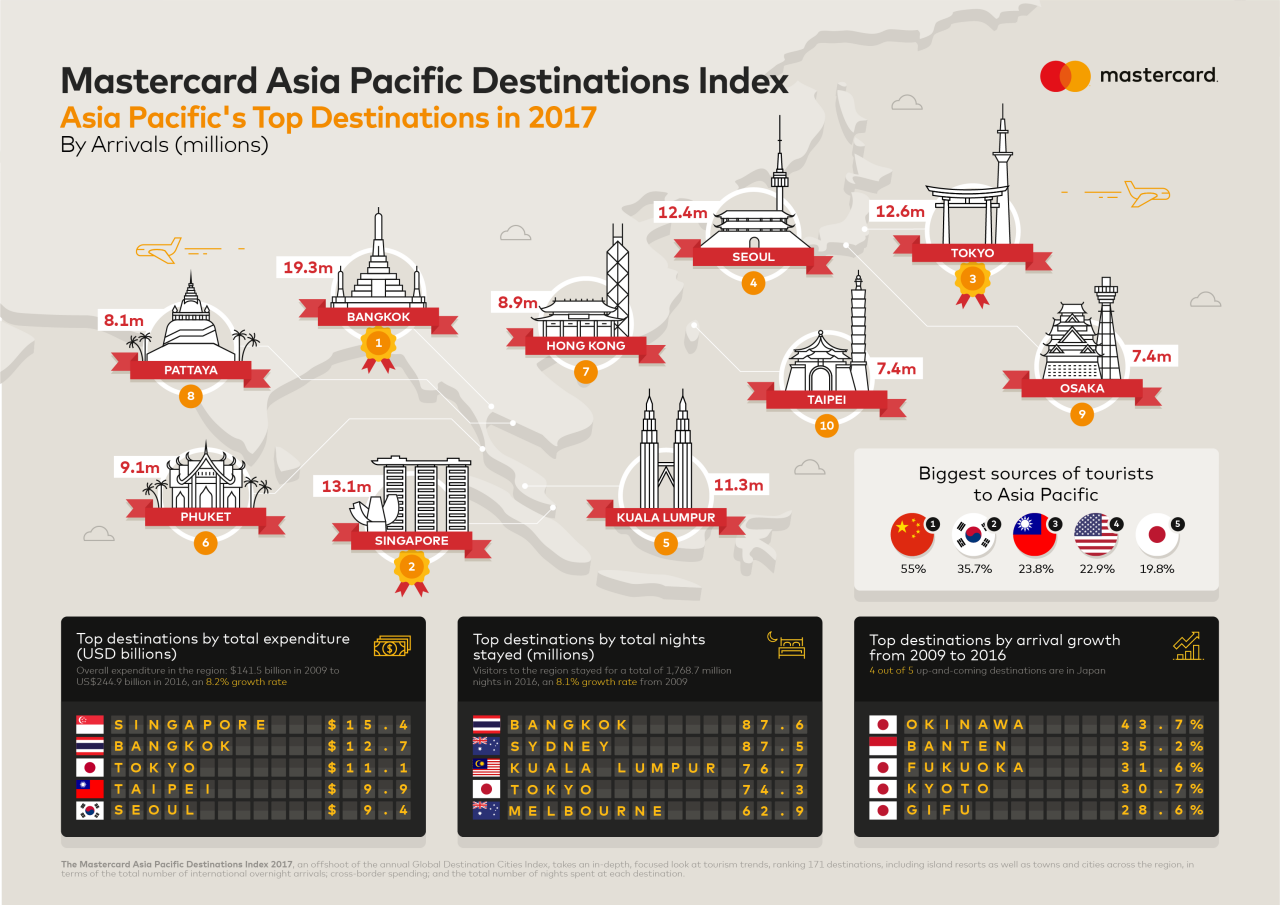 Asia Pacific is an increasingly popular region for travel, according to the Mastercard Global Destinations Cities Index (GDCI) 2017. (more…)
Thai GDP growth exceeds expectation in Q2/2017
EIC revised Thailand's GDP growth forecast upward to 3.6% from 3.4% as the global economic outlook improved, supporting exports to continue recovering in the remaining time of this year.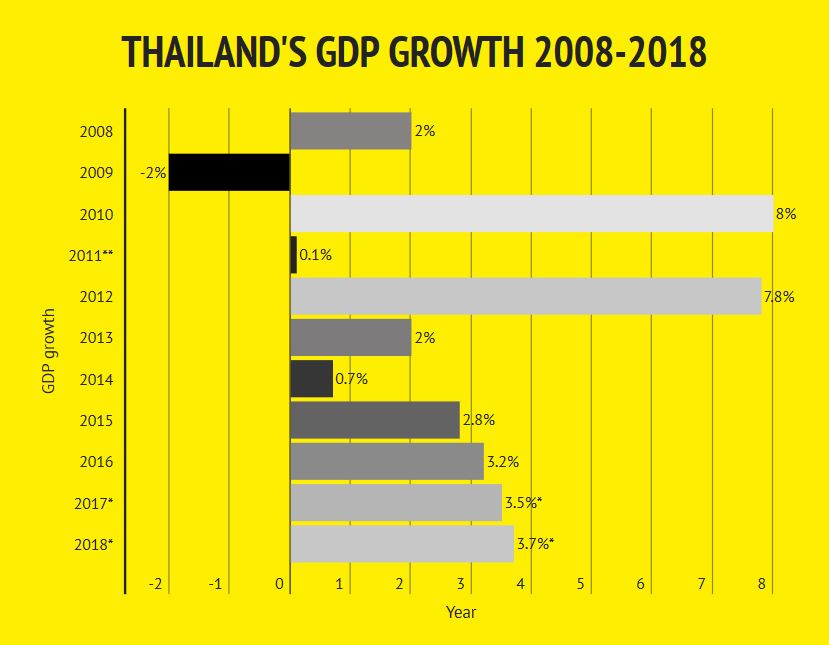 According to the National Economic and Social Development Board (NESDB), Thailand's GDP in Q2/2017 rose 3.7%YOY (compared to the same quarter last year), or 1.3% when seasonally adjusted and compared to the previous quarter. (more…)