Thailand to raise minimum wage
Business leaders Monday will discuss a radical government proposal to increase the daily minimum wage to 250 baht – 21 per cent higher than the current Bangkok rate of 206 baht. The minimum wage in Thailand is currently 206 baht per day in Bangkok and slightly less in the provinces. While not the lowest labor market in the region, Thailand's workforce is among the most cost-efficient in the world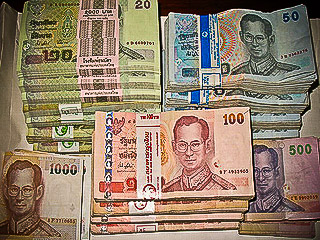 Business leaders Monday will discuss a radical government proposal to increase the daily minimum wage to 250 baht – 21 per cent higher than the current Bangkok rate of 206 baht. The minimum wage in Thailand is currently 206 baht per day in Bangkok and slightly less in the provinces. While not the lowest labor market in the region, Thailand's workforce is among the most cost-efficient in the world
Prime Minister Abhisit Vejjajiva first floated the idea of a 250-baht minimum wage in June. In an address to Board of Trade members, he urged business leaders to think "out of the box" about ways to improve income distribution to promote social reconciliation.
His proposal will be debated Monday by the Joint Standing Committee on Commerce, Industry and Banking, which includes representatives from the Federation of Thai Industries (FTI), the Thai Chamber of Commerce and the Thai Bankers' Association. Members hope to come up with a clear response to the government.
"This is because the government's statement has caused confusion among business operators and might cause tremendous increases in their costs," said FTI chairman Payungsak Chartsutthipol.
He said the FTI agreed that wages should increase but that the decision should rest with the tripartite Central Wage Committee, a group of government, employer and labour representatives that reviews rates every December.
"Increasing the minimum wage immediately to 250 baht per day is too high, and doing so might cause some provinces to increase wages by up to 100 baht, which will be a burden for business operators such as in Nan province, where the rate is 152 baht per day," said Mr Payungsak.
Thailand should take the opportunity during the next few years to strengthen its productivity and competitiveness so that when demand resumes, Thailand will be in a position to jump the band wagon of global recovery. To do so requires serious efforts of all stakeholders in Thailand including the government, private sector, and academia. As these improvements take time, for Thailand to achieve them in time for the projected global recovery, the efforts must start right away.
The size of the work force in Thailand now exceeds 38.24 million (2009 est.), with the majority of the workforce under 35 years of age. Each year about 800,000 people join this force. Many standard labor practices apply, including mandatory severance packages, and overtime payments for work in excess of

The minimum wage in Thailand is currently 206 baht per day in Bangkok and slightly less in the provinces. While not the lowest labor market in the region, Thailand's workforce is among the most cost-efficient in the world, as they have earned a reputation for diligence and adaptability.
2010 Minimum Daily Wage
| | |
| --- | --- |
| Baht | Area |
| 206 | Bangkok and Samut Prakan |
| 205 | Nakorn Pratom, Nonthaburi,  Pathum Thani and Samut Sakhon |
| 204 | Phuket |
| 184 | Chonburi  and Saraburi |
| 181 | Ayutthaya |
| 180 | Chachoengsao |
| 178 | Rayong |
| 173 | Nakhon Ratchasima, Pang-nga and Ranong |
| 171 | Chiang Mai |
| 170 | Krabi, Prachinburi and Lopburi |
| 169 | Kanchanaburi |
| 168 | Petchaburi |
| 167 | Chantaburi and Ratchaburi |
| 165 | Singhaburi and Angthong |
| 164 | Prachaub Khiri Khan |
| 163 | Loei, Samut Songcram and Sa Kaeo |
| 162 | Trang |
| 161 | Songkhla |
| 160 | Chumporn, Trat, Nakhon Nayok, Narathiwat,  Yala, Lamphun and Ubon Ratchatani |
| 159 | Nakhon Si Thammarat, Pattani, Pattalung, Satun,Surat Tthani, Nong Khai and Udon Thani |
| 158 | Kamphaeng Phet, Chai Nnat, Nakhon Sawan, Suphanburi and Uthai Thani |
| 157 | Kalasin, Khon Kaen, Chaing Rai, Buri Ram, Yasothon, Roi-et and Sakhon Nakhon |
| 156 | Chaiyaphum, Lampang and Nong Bua Lamphoo |
| 155 | Nakhon Phanom, Phetchabun, Mukgdahan and Amnat Charoen |
| 154 | Maha Sarakham |
| 153 | Tak, Phitsanulok,  Sukothai, Surin and Uttraradit |
| 152 | Nan and Si Saket |
| 151 | Payao,  Pichit, Phrae and Mae Hong Son |
Source: Ministry of Labor, as of January 2010
Website: www.mol.go.th
View original here:
21 per cent raise in minimum wage debated
96% of Foreign Investors still confident in Thailand says BOI
The Board of Investment of Thailand's (BOI) latest survey, shows most foreign investors, estimated at 96%, are still confident in the country, and are willing to bring forward their investments.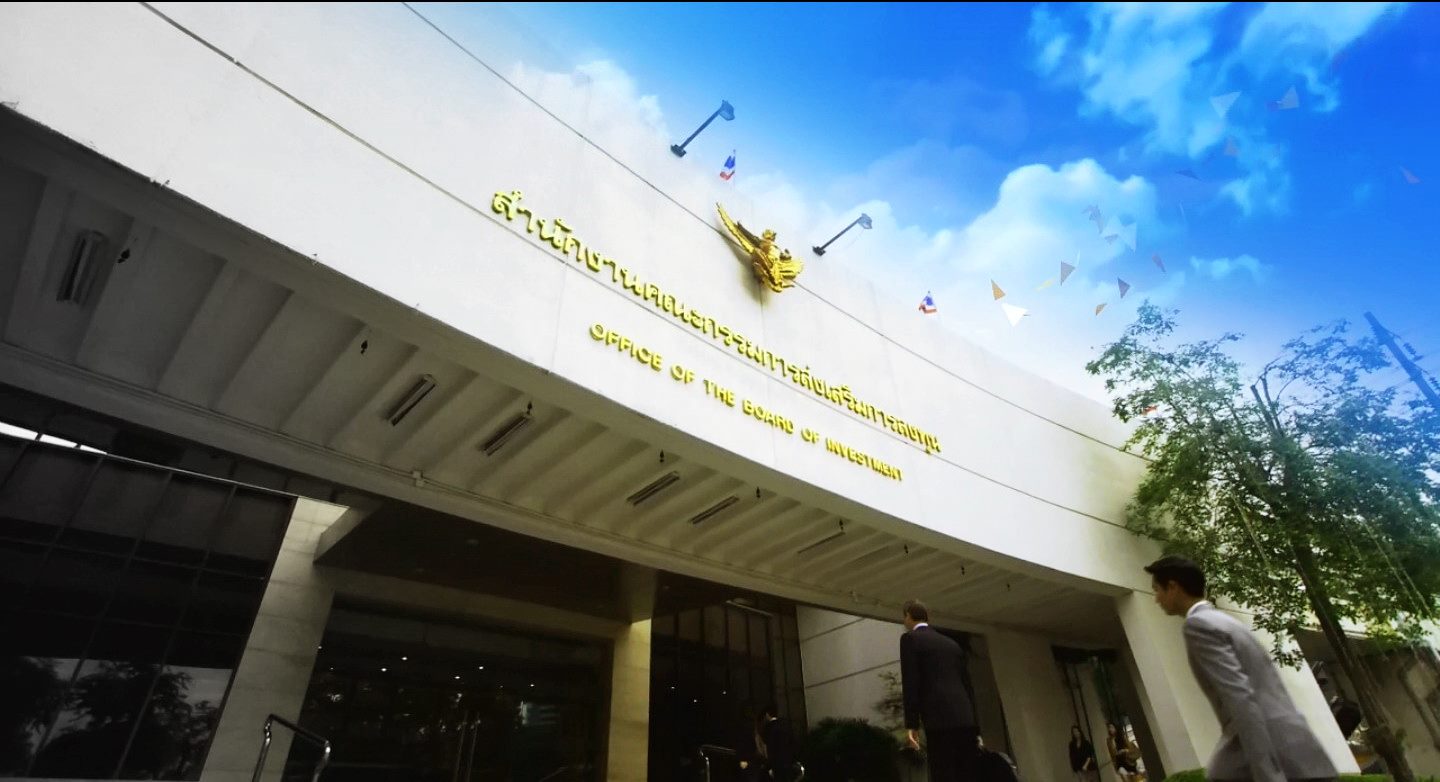 BANGKOK (NNT) – With the COVID-10 pandemic causing significant disruption around the world including in Thailand, the Board of Investment of Thailand's (BOI) latest survey, shows most foreign investors, estimated at 96%, are still confident in the country, and are willing to bring forward their investments.
(more…)
Thailand Tops Bloomberg's Emerging Markets List
Bloomberg surveys show that analysts are penciling in high rates of growth next year for some of those that have been hardest-hit in 2020.
Thailand and Russia are well placed to be among the emerging-market standouts that could beat expectations next year, according to a Bloomberg study of 17 developing markets gauging their outlook for 2021.
(more…)
COVID-19 pandemic wiped out 81 million jobs in Asia-Pacific countries
Some 81 million jobs lost as COVID-19 creates turmoil in Asia-Pacific labour markets, according to ILO report.
Drops in working hours due to the Covid-19 crisis have had a devastating effect on jobs and incomes in Asia and the Pacific according to a new report by the International Labour Organization (ILO).
(more…)