New Study in US says Asian Immigrants to Surpass Hispanics
New study says Asian Americans have overtaken Hispanics as the largest group of new immigrants arriving in the United States each year. The report released Tuesday by the Pew Research Center, a U.S.-based fact-finding organization, also found that Asian Americans are the "highest-income, best-educated and fastest growing racial group in the United States."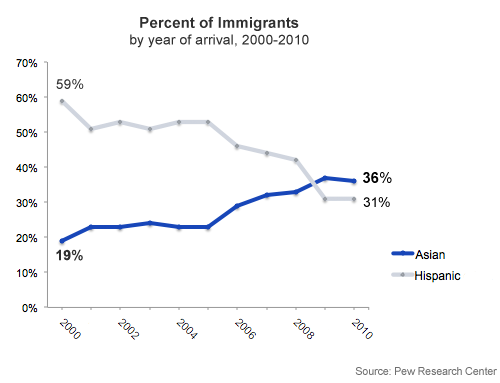 New study says Asian Americans have overtaken Hispanics as the largest group of new immigrants arriving in the United States each year. The report released Tuesday by the Pew Research Center, a U.S.-based fact-finding organization, also found that Asian Americans are the "highest-income, best-educated and fastest growing racial group in the United States."
The study, The Rise of Asian Americans, found that Asians living in the U.S. are more likely than the general public to be satisfied with their lives, finances and the direction of the country.
Cary Funk, a senior researcher for the report, said various factors are influencing Asians to immigrate to the United States, including employment and educational opportunities.
"Generally, it's a mix of reasons," she said. "One of the most common reasons for immigration is for family reunification, but it's usually a mix of employment and education and family reasons that Asians, as well as other immigrants, are coming to the U.S."
The study cited a rise in Asian Americans from less than one percent of the U.S. population in 1965 to 5.8 percent today. Funk called that increase "striking," but she could not pinpoint how high it will go in the future.
"Part of that rise has to do with the change in our immigration policies in 1965, so that opened the immigration stream from all parts of the world," she said. "What we're seeing from Asian Americans, keep in mind, is that they are a majority immigrant group, [with] 74 percent of Asian American adults [being] foreign-born.
Of course there's some variation across sub-groups of Asians, but of the six largest U.S. Asian groups, Japanese Americans are majority U.S.-born, and the other five are majority foreign-born."
Alibaba Initiates $3Bln Partnership with Thai Gov in Support of Thailand 4.0
This is probably the first major milestone for Thailand 4.0 economic plan to upgrade Thai economy : a major commitment of a big private investor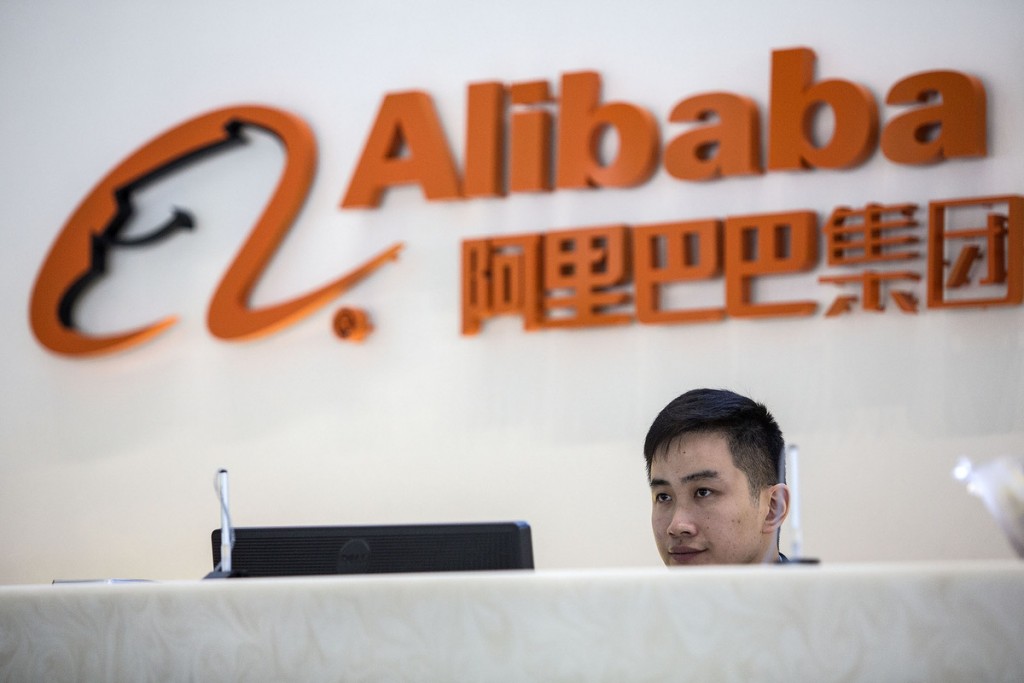 The e-commerce giant's executive chairman, Jack Ma, was in Thailand this week and has become the first big name to join Thailand's plan to upgrade its economy known as Thailand 4.0. (more…)
Bangkok retains Leading Mastercard Travel Destination Title for 2017
Travel and tourism in Asia Pacific is showing no signs of slowing down, with the region dominating visitor arrivals once again, according to the Mastercard Global Destinations Cities Index 2017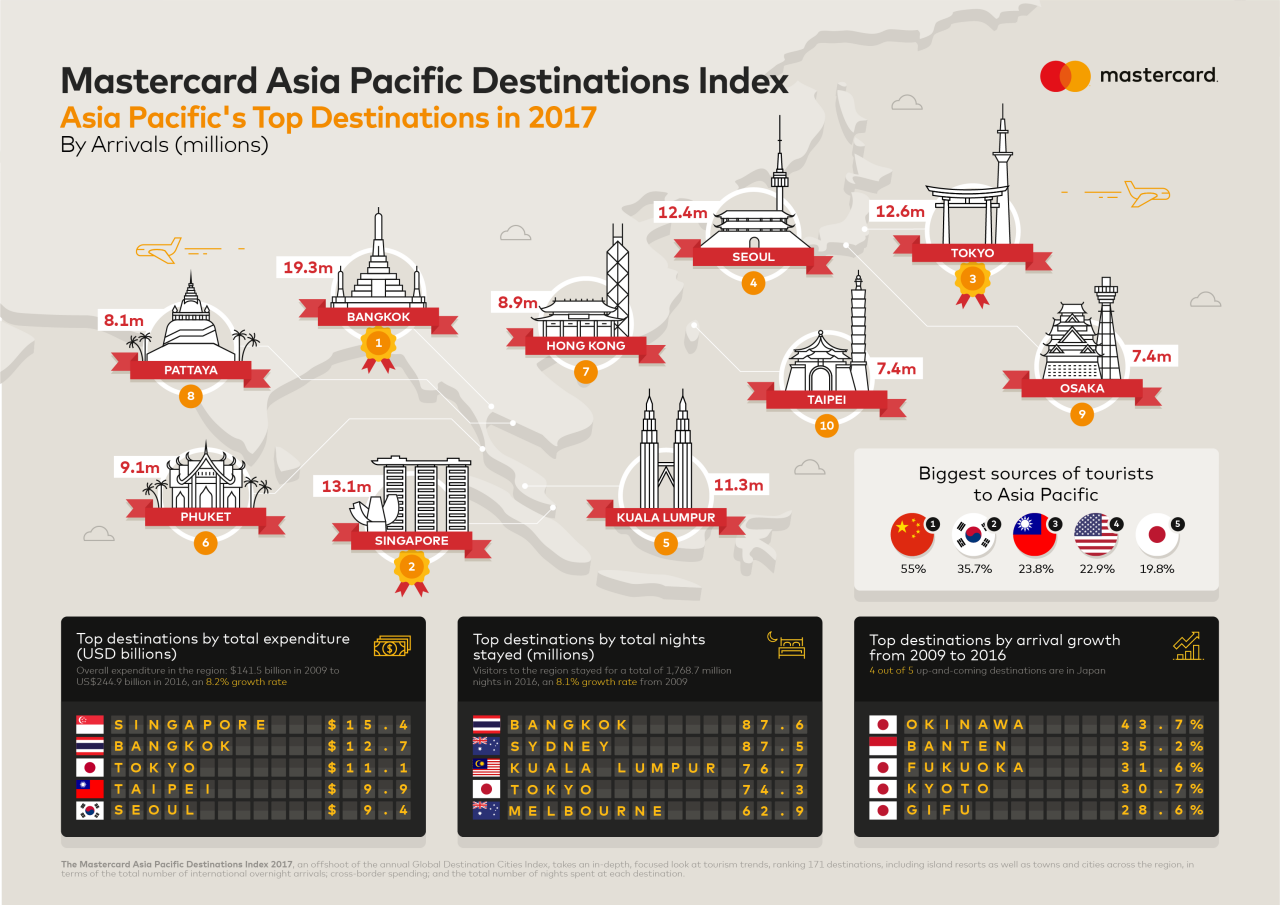 Asia Pacific is an increasingly popular region for travel, according to the Mastercard Global Destinations Cities Index (GDCI) 2017. (more…)
Thai GDP growth exceeds expectation in Q2/2017
EIC revised Thailand's GDP growth forecast upward to 3.6% from 3.4% as the global economic outlook improved, supporting exports to continue recovering in the remaining time of this year.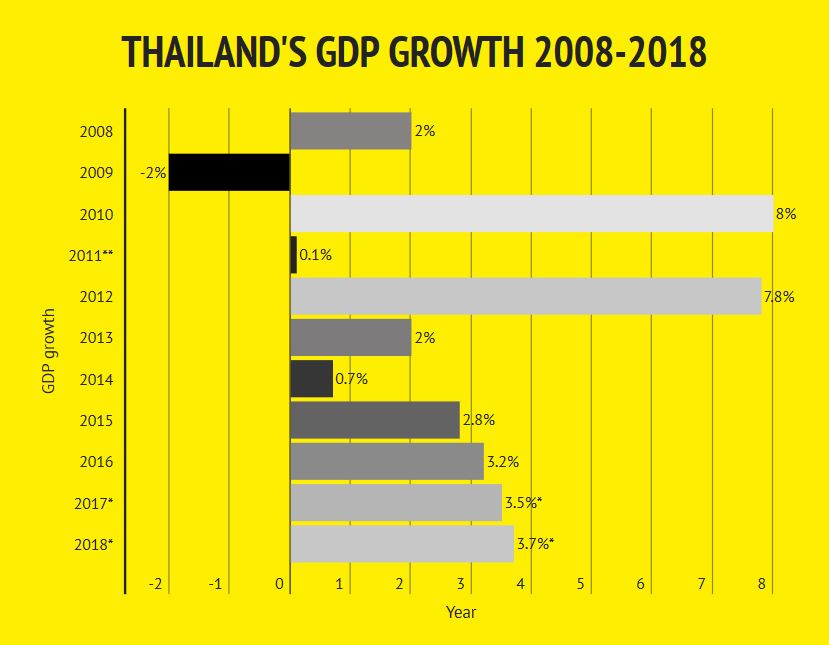 According to the National Economic and Social Development Board (NESDB), Thailand's GDP in Q2/2017 rose 3.7%YOY (compared to the same quarter last year), or 1.3% when seasonally adjusted and compared to the previous quarter. (more…)