Myanmar ranks 177th, near bottom of Doing Business report
Myanmar narrowly escaped being named as one of the top 10 most difficult places to do business, coming in 177th spot on the 189-country list released by the World Bank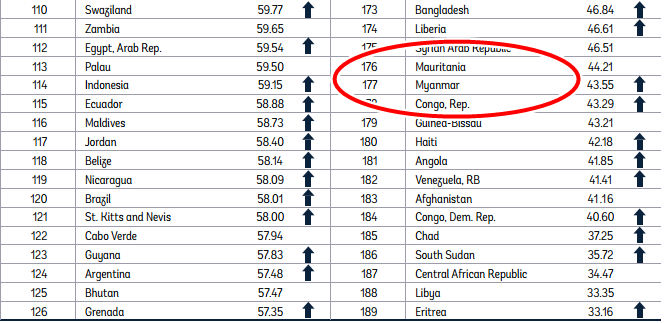 Myanmar narrowly escaped being named as one of the top 10 most difficult places to do business, coming in 177th spot on the 189-country list released by the World Bank on Oct 29, The Myanmar Times reported.
It is the lowest-ranked ASEAN member in the Doing Business 2015 report, and with the exception of Afghanistan, the lowest-ranked Asian country. Nevertheless, foreign investors are consistently ignoring World Bank findings, and are pouring more money in the country.
For instance Thailand's total investment in Myanmar has nearly reached US$10 billion, making the Kingdom the second-largest source of foreign direct investment (FDI) into the country after China, whose investment swelled past $14 billion.
Myanmar scored last in the "starting a business" category, but did relatively well in the "paying taxes" and "trading across borders" categories, finishing 116th and 103rd respectively.
Myanmar was singled out as the country showing the most improvement for trading across borders in the report.
"Its Ministry of Commerce abolished the export licence requirement for 166 types of goods and the import licence requirement for 152 – reducing the time, cost and number of documents required to export and import general cargo products," it said.
"As measured by Doing Business, exporting now takes 20 percent less time than before, and importing 19pc less time."
Investors unphazed by poor ranking of Myanmar
Jim Rogers, chairman of Rogers Holdings in Singapore, and Mark Mobius, executive chairman of Templeton Emerging Markets Group, are among investors who see opportunities in the country over time.
"It'll take time for Myanmar, but Myanmar definitely is going to get more and more investment," mainly in infrastructure, Mobius, who manages $53 billion, said in an interview on July 29.
About eight companies may be listed when the exchange opens, according to Shigeto Inami, managing director of Myanmar Securities Exchange Centre, a joint venture between state-owned Myanmar Economic Bank and Daiwa Institute of Research Ltd., a unit of Japan's second-largest brokerage.
Following in the footsteps of Coca-Cola (KO), Colgate Palmolive (CL) has decided to invest in Myanmar, which has a population of 51 million. They purchased a local company, Laser Brand Toothpaste, for about $100 million.
Other US based companies including General Electric (GE), Caterpillar (CAT), and Ford (F) have also entered the market in Myanmar. Ford is opening a dealership there next year selling F150s manufactured both in the US and Thailand. Although the country does not yet have an active stock market, there are plans to open one in mid-2015 with the assistance of the Tokyo Stock Exchange and Daiwa Securities.
The hope is to have about 6 to 8 companies listed initially; however, Foreign Direct Investment is being encouraged. Recently, Myanmar granted licences to 15 banks to operate in that country but not as retail locations. The licences were granted only to banks in that part of the world; no US or European bank was granted an operating licence.
Read more: http://www.nasdaq.com/article/myanmar-and-foreign-investment-cm408051#ixzz3HzihCtPS
Online intellectual property dispute platform to go live next year
The online dispute settlement platform for intellectual property cases will assist with cases related to copyright, patents, and trademark infringements using digital technology.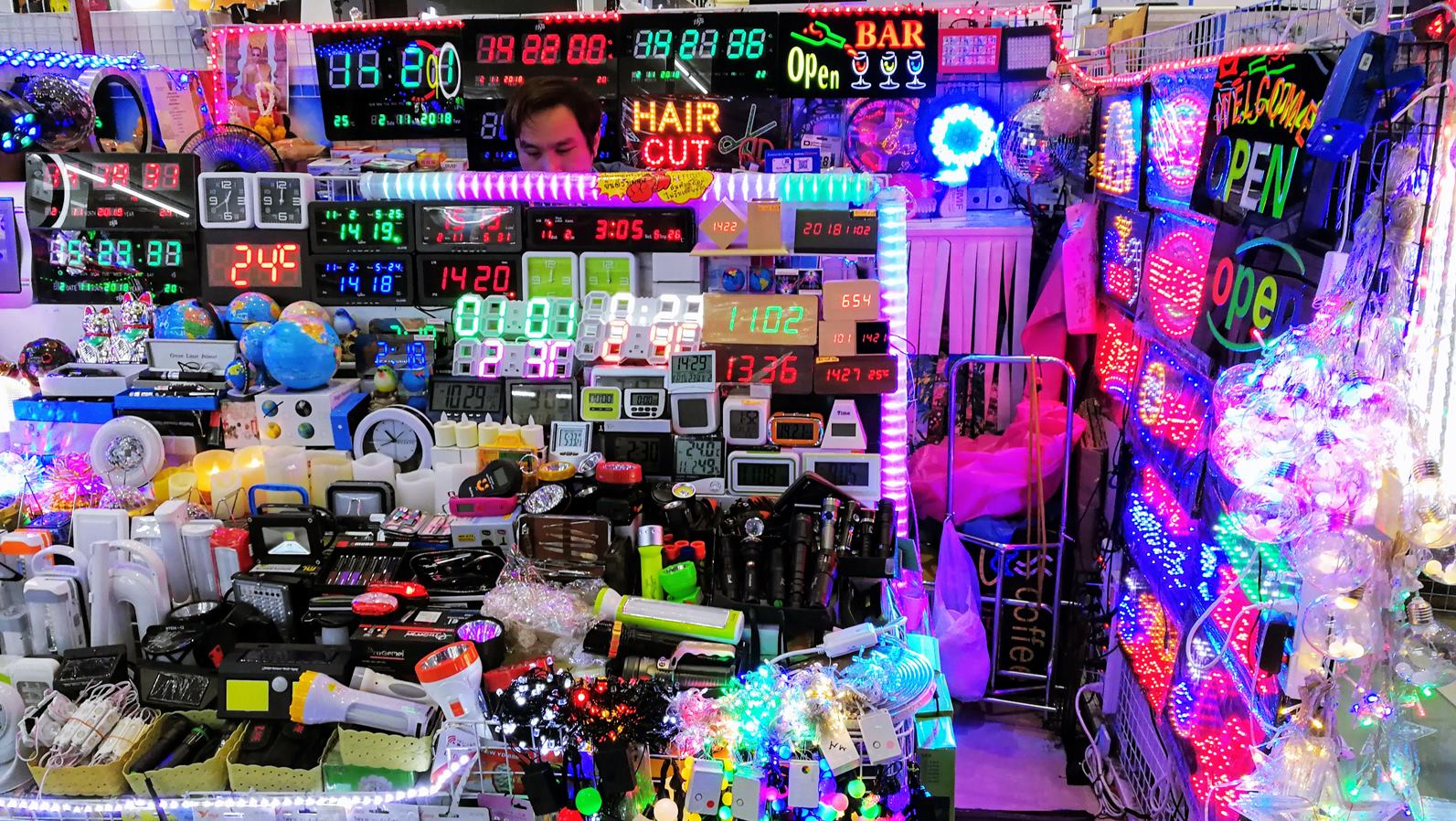 BANGKOK (NNT) – The Department of Intellectual Property has introduced its online dispute settlement services covering intellectual property cases that it developed with the Thai Arbitration Institute.
(more…)
Thailand pushes for "Ease of Doing Business" reforms
Thailand is in the process of responding to the World Bank's advice and the "Ten for Ten" proposal by five ambassadors to Thailand, according to Deputy Prime Minister and Minister of Energy Supattanapong Punmeechaow.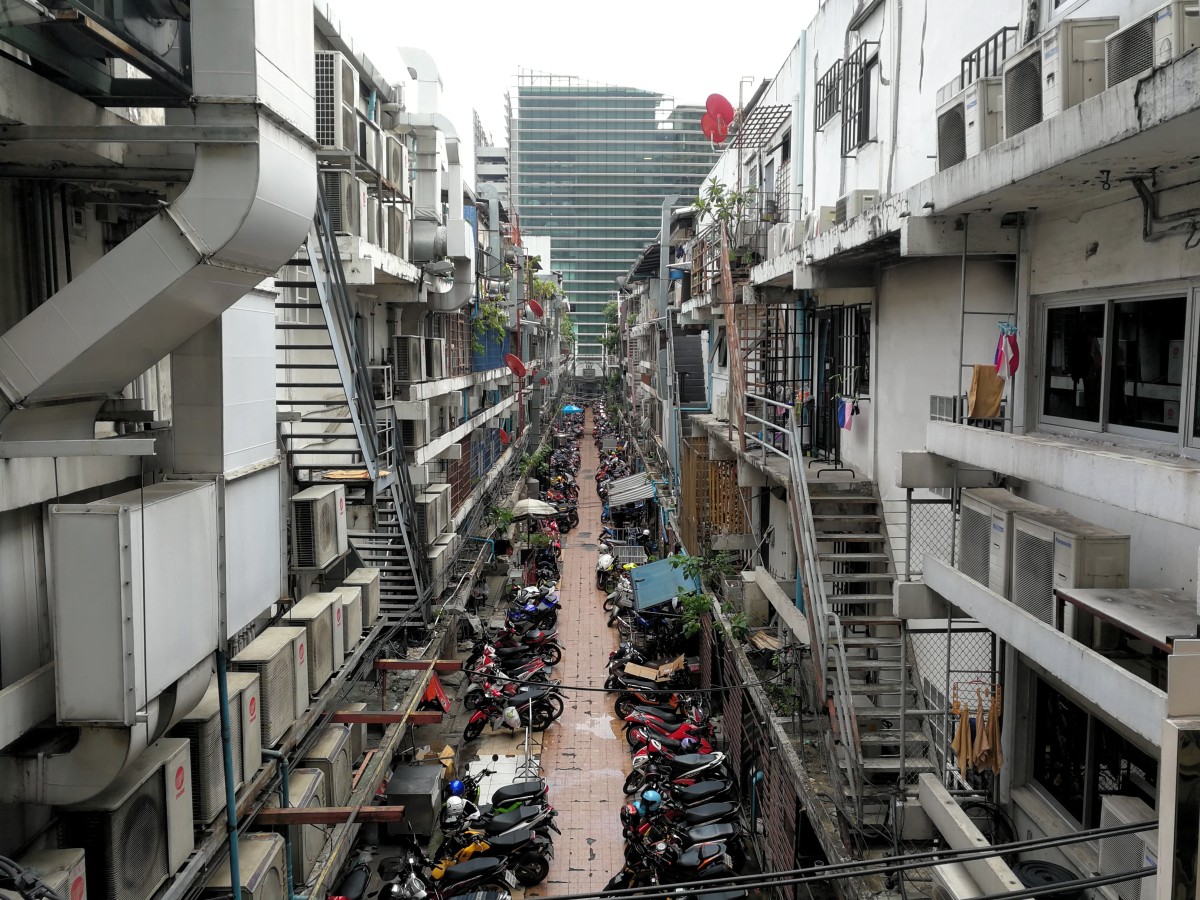 The government has made improving the business environment in Thailand a key policy by setting a goal to raise the ranking of the ease of doing business to be among the top 20 countries in the world.
(more…)
Thailand remains in pole position for the highest funds raised across Southeast Asia
Taking the top two spots on the region's leaderboard this year are Thailand's Central Retail Corporation Public Company Limited and SCG Packaging Public Company Limited with US$1.77 billion and US$ 1.27 billion funds raised respectively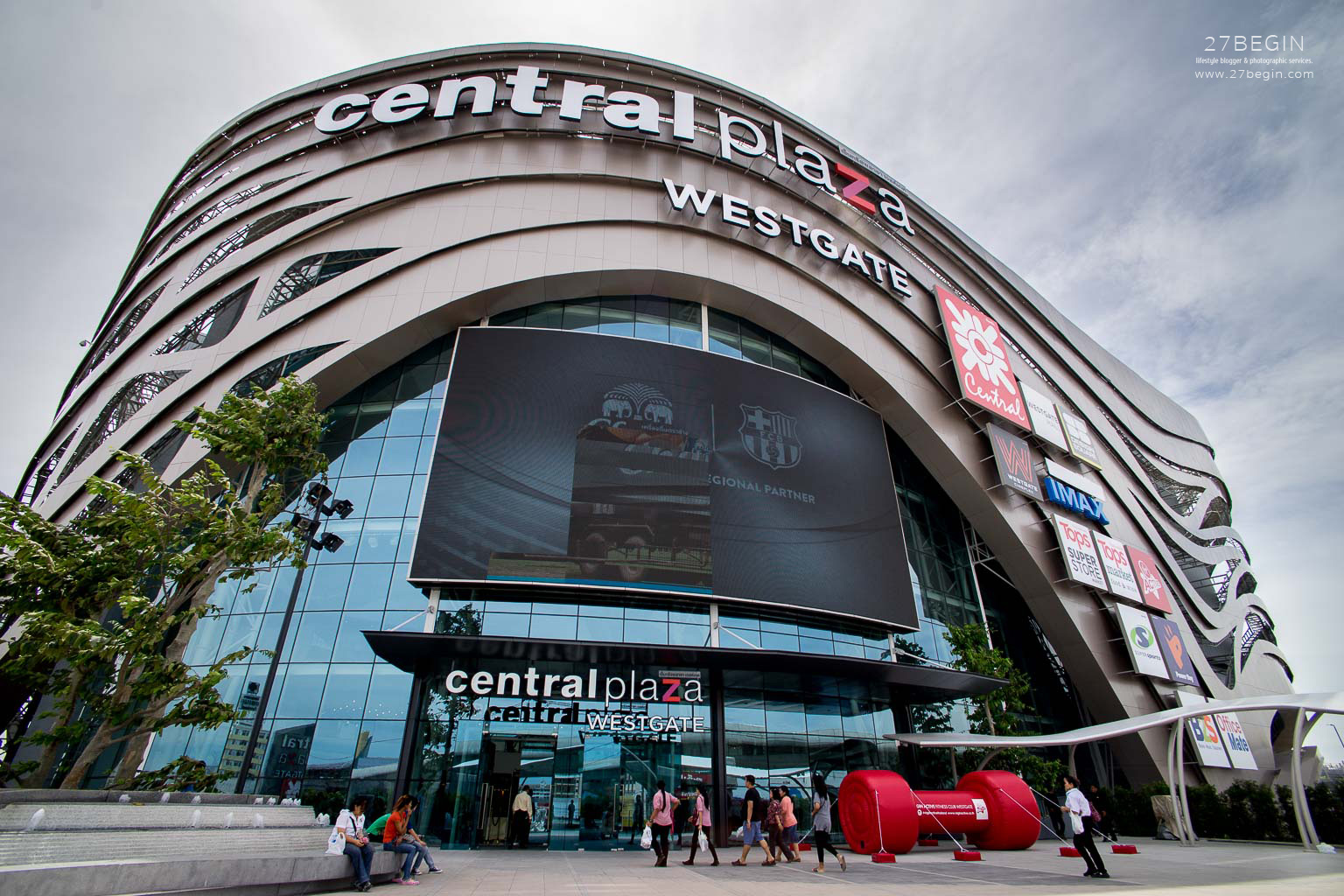 THAILAND, 26 November 2020 — Capital markets across Southeast Asia stayed resilient in 2020 despite a host of uncertainties from the evolving global health crisis to the worsening US-China trade tensions and the impact of the US presidential elections.
(more…)