Prices rise in Bangkok condominium, says CB Richard Ellis (Thailand) report
Despite the ongoing political instability prices for condominiums in Bangkok have not dropped – and in some cases they've been rising as demand from local buyers continues to drive the sector. Research from CB Richard Ellis (Thailand) showed the majority of condominium sales during the first quarter of 2010 came from Thai nationals – not only as end users but also as buy-to-rent investors. The Market Focus report noted that property developers are almost all focusing on new launches of one bedroom units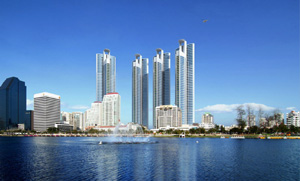 Thailand Property Outlook – Despite the ongoing political instability prices for condominiums in Bangkok have not dropped – and in some cases they've been rising as demand from local buyers continues to drive the sector. Research from CB Richard Ellis (Thailand) showed the majority of condominium sales during the first quarter of 2010 came from Thai nationals – not only as end users but also as buy-to-rent investors. The Market Focus report noted that property developers are almost all focusing on new launches of one bedroom units
More here:
Prices rise in Bangkok condominium sector, says report
Thailand Real Estate Outlook
Some observers are concerned that the 2008 global financial crisis may affect the Thai real estate market. Many see similarities between the current US crisis and the 1997 Thai crisis, particularly in the role played by an over-built real estate sector. To properly analyze the 2008 global financial crisis's impact on the Thai real estate market, we should first look at the current Thai real estate environment. The Thai real estate industry has grown significantly since the 1997 financial crisis. Although speculation is prevalent in some sectors, we have not experienced a 1997 bubble-like boom. Generally, a real estate bubble occurs when property prices rise quickly in a short period, primarily from speculation – resulting in a supply-and-demand imbalance. When property prices are rising faster than the cost of money and banks continue increasing loan-to-value ratios, funding becomes easier – propelling additional speculation.
Being a developing country, the cost of property in Thailand is much lower than in the more developed European markets. But, on the other hand, prices for Thai property, in general, are rising at a much faster rate.
Compared to 1997 Real estate companies are able to respond much more quickly to changes
The 2008 Thai real estate market is fairly robust. However, any thorough analysis requires detailed supply and demand studies of each specific area. A thorough analysis will indicate the market risks associated with each location. The Impact of 2008 Global Financial Crisis on Thai Real Estate is invevitable. The 2008 US global financial crisis is impacting global financial and real-sector economies devastatingly. Because Thailand is inextricably linked to the global economy, it will also inevitably experience its ill-effects
Falling consumer confidence : The slowing global economy together with unstable local political and economic environments will result in falling consumer sentiment and confidence in Thailand. Consumers will delay home purchases because they will be unsure of current and future incomes – directly affecting real estate demand. The general public will also begin losing confidence in the financial sectors, although not as severely as in foreign countries. Investors earn income from rentals. If the economy turns bad, rental rates and occupancy rate in Thailand may fall, forcing many investors to become sellers. When speculators and investors become sellers, extra supply is thrown into the market. Demand and supply pressure are exerting negative sentiments on the Thai real estate market in 2008-2009. However, some developers view the situation as an opportunity. Small developers will react immediately to the negative consumer sentiment by reducing new housing construction, providing larger developers an opportunity to gain market share in the Thai real estate market for 2009. Large development companies with strong reputations, strong balance sheets, and higher operational efficiencies will the first to benefit once the market turns around.
How COVID-19 regulations are changing landlord-tenant dynamics
The negotiations are dependent on the circumstances of each landlord and tenant, with landlords attempting to strike a balance between maintaining earnings and supporting tenants through the crisis period to sustain occupancy levels and income over the longer term.
Hastily enacted regulations addressing a fast-unfolding pandemic have introduced a layer of complexity around leases between tenants and landlords.
(more…)
Why 5G is racing ahead in Asia
Hong Kong, Seoul, Sydney, Taipei, Manila, Tokyo and Shenzhen have already introduced 5G networks. In May, Bangkok became the first city in Southeast Asia to roll out a 5G network, while Singapore in August started a six-month trial.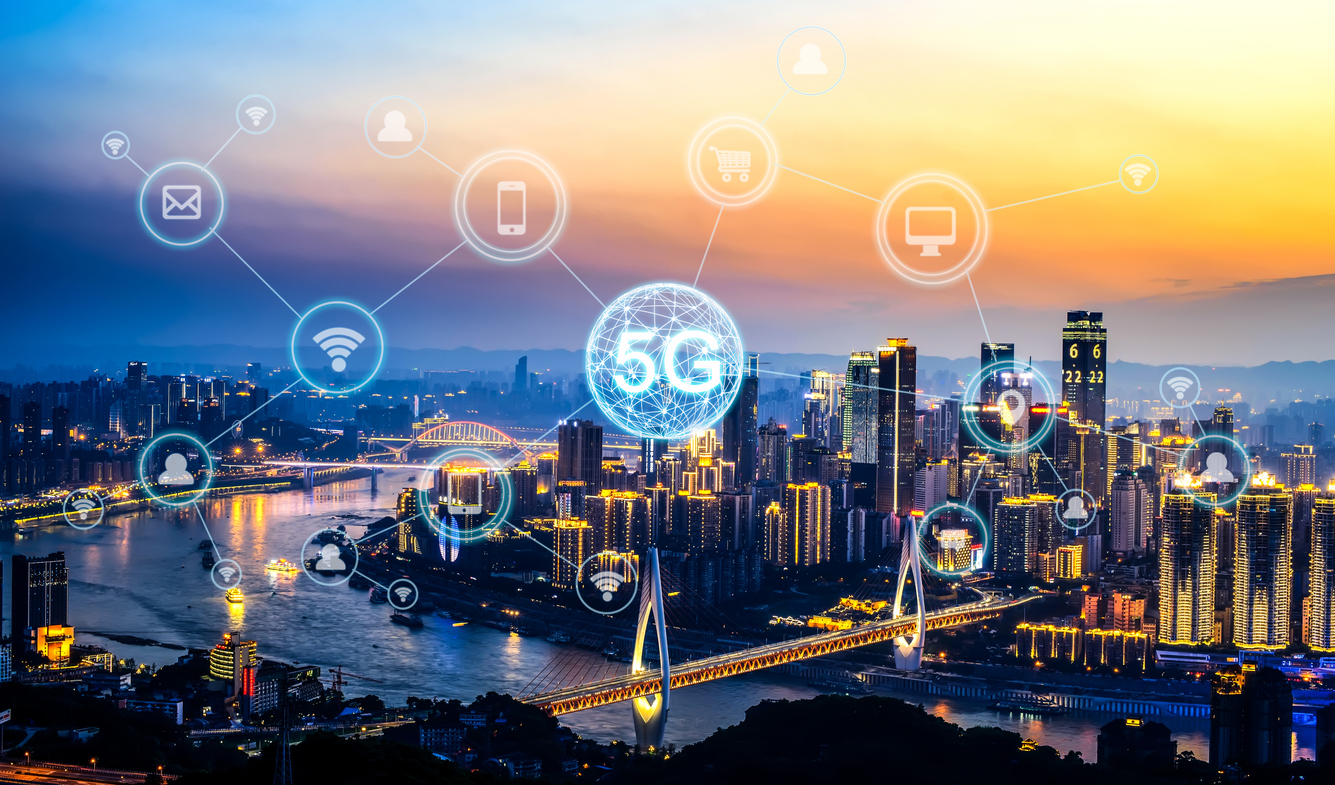 Asia Pacific is leading the charge for the next generation of mobile connectivity. Major cities across the region are rolling out 5G networks this year, which are poised to reshape connectivity and big data with blazing-fast download speeds.
(more…)
Real estate Sustainable development spurred by COVID-19 pandemic
There is an increasing awareness of the environmental impact of real estate: the World Green Building Council suggests that buildings are responsible for upwards of 40% of the world's greenhouse gas emissions.