CBRE Expands services for Clients operating across Asia
CBRE, one of the world's leading commercial real estate services firm, has boosted its capacity to deliver valuation and advisory services for international clients operating across Asia. According to CBRE Research, in 2011, cross-border investment volume totalled US$15.41 billion…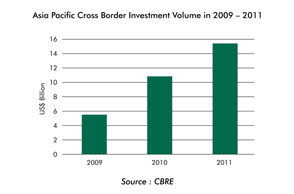 CBRE, one of the world's leading commercial real estate services firm, has boosted its capacity to deliver valuation and advisory services for international clients operating across Asia.
Director Danny Mohr, supported by Directors Lim Khee Boon and James Crawford, leads the Singapore-based International Valuation Asia team. By adding a layer of broader context strategic analysis to classic single-market valuations, they offer customized advisory services to international, institutional and sophisticated investors with cross-border property dealings.
According to CBRE Research, in 2011, cross-border investment volume totalled US$15.41 billion, a significant increase from the US$ 5.57 billion transacted in 2009 following the global financial crisis.
"With an increasingly global capital flow, the long-term trend will likely see more cross-border transactions,"
said Mr. Mike Steur, Head of Valuation & Advisory Services for CBRE in Asia Pacific. "Clients are demanding higher valuation standards and greater transparency in terms of leasing and transaction data, which our industry-leading benchmarking and depth of data collection by CBRE's team of 580 Asia Pacific valuation professionals provides."
These needs become even more apparent for firms making cross-border investment decisions, according to Danny Mohr, Executive Director and Head of CBRE International Valuation Asia. He said, "Superior firms not only seek good returns, but also need to manage their risk. Our clients are looking for a partner to provide the highest standard of valuation services, as well as ongoing strategic advisory for their regional portfolios."
"Our international, institutional and sophisticated clients that are entering, operating or expanding in Asia need us to customize a strategy that matches traditional valuation methods with sophisticated cash flow and data modelling," Mr. Mohr continued. "And because we have this capability, we are increasingly being asked to provide high-level, strategic advice, in addition to formal valuation opinions, to assist investor decision-making at both the direct property and platform levels."
Considering the significant growth of funds in the region since the early 2000s, the market development is unsurprising to Mr. Mohr, who has worked in Asia since 2001 and was responsible for valuing the first REIT listings on both the Singapore and Hong Kong exchanges.
When asked to provide areas of investor interest, Mr. Mohr offered that development and investment in logistics facilities and shopping centres, particularly in China, is strong. "Investors and developers are looking beyond the core office markets of Asia's key cities. We see some really astute strategies amongst our clients, and not just in direct property but also in secondaries," he said. "Yes, the funds-of-funds are providing their investors with diversification options, but they are helping boost the liquidity amongst direct investors, too, which has been very good for the market."
Mr. Steur concluded, "As income and value growth slows—something that has become evident in many Asian markets since Q3 2011—it is becoming more critical to ensure accurate pricing is obtained. Strong analysis and regional benchmarking provides our clients with clear guidelines relating to the types of returns they are expecting."
The rest is here:
CBRE Expands Valuation & Advisory Services in Asia
How COVID-19 regulations are changing landlord-tenant dynamics
The negotiations are dependent on the circumstances of each landlord and tenant, with landlords attempting to strike a balance between maintaining earnings and supporting tenants through the crisis period to sustain occupancy levels and income over the longer term.
Hastily enacted regulations addressing a fast-unfolding pandemic have introduced a layer of complexity around leases between tenants and landlords.
(more…)
Why 5G is racing ahead in Asia
Hong Kong, Seoul, Sydney, Taipei, Manila, Tokyo and Shenzhen have already introduced 5G networks. In May, Bangkok became the first city in Southeast Asia to roll out a 5G network, while Singapore in August started a six-month trial.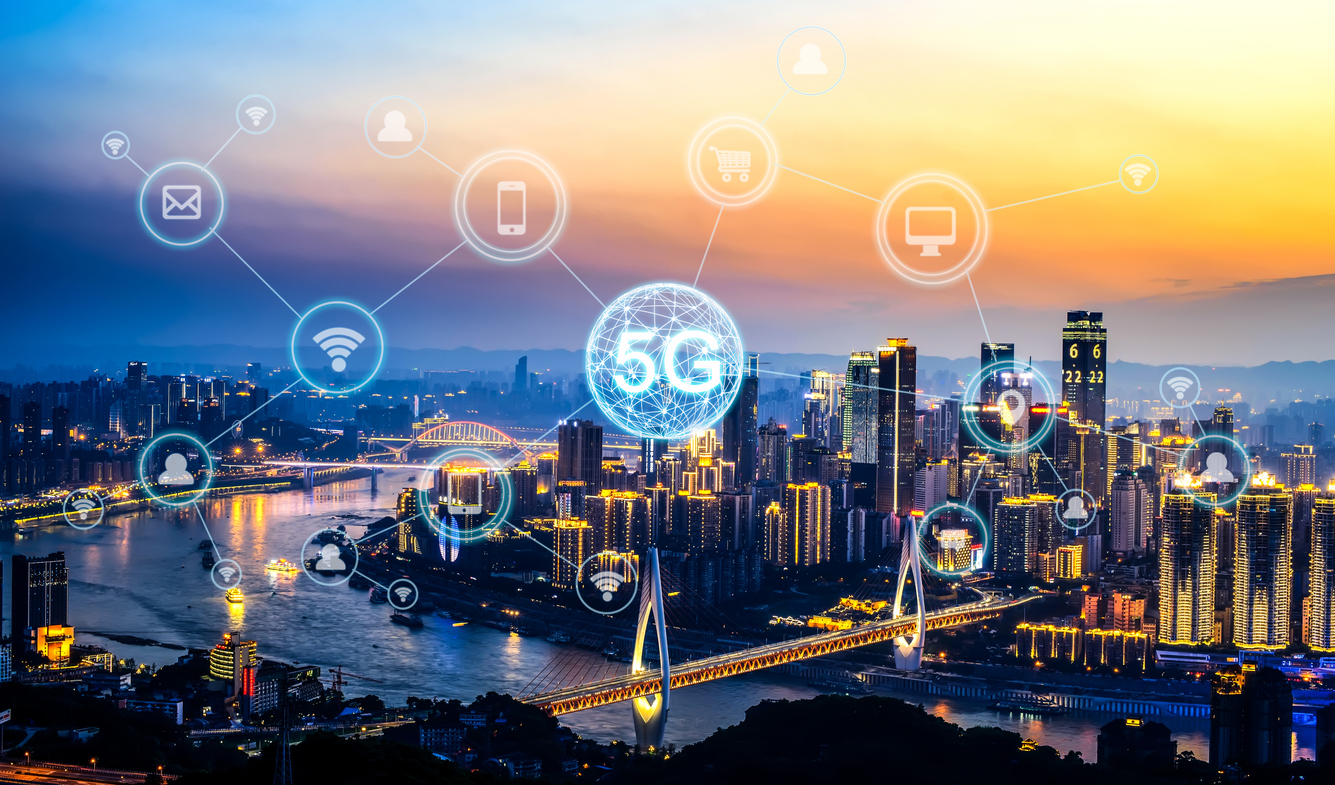 Asia Pacific is leading the charge for the next generation of mobile connectivity. Major cities across the region are rolling out 5G networks this year, which are poised to reshape connectivity and big data with blazing-fast download speeds.
(more…)
Real estate Sustainable development spurred by COVID-19 pandemic
There is an increasing awareness of the environmental impact of real estate: the World Green Building Council suggests that buildings are responsible for upwards of 40% of the world's greenhouse gas emissions.