Bangkok Luxury Condo Reaches THB 200,000/sq.m in Sukhumvit area
Bangkok Luxury Condo Reaches THB 200,000/sq.m in Sukhumvit area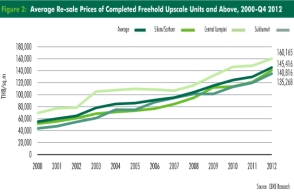 According to CBRE Bangkok Residential MarketView, In  this  quarter,  we  have  seen large  public  listed  developers such  as  Supalai  and  Sansiri coming  back  to  launch  high-rise condominiums  in  the  downtown market. The hottest condominium project  was  the  XXXIX  by  Sansiri.
This  project,  located  in  Soi Sukhumvit  39,  was  the  most expensive  project  that  has  ever been  launched  in  the  Sukhumvit area  with  the  average  asking price at THB 200,000 per square metre.
First luxury  condo  launched in SUKHUMVIT  AREA  AT  THE  Average asking price of THB 200,000 PER SQUARE METRE
This  project  was, according  to  Sansiri  sold  out within  days  of  the  launch.  The sizes of the one to three bedroom units  were  smaller  than  other super luxury projects at this price level.
Sukhumvit  soi  39  and Charoenrat/Sathupradit  in  the Rama III area are expected to be new  hotspots  for  downtown condominium  market.  Sukhumvit soi  39  has  a  close  proximity  to mass  transit  and  near  the  new Emporium, Emquatier.
Resale  prices  for  the  best completed  projects  continue  to rise. The best quality projects with good accessibility enjoyed greater price  appreciation.  The  steady increase in land prices especially along  main  roads  and  rising construction costs means that any new  development  in  the downtown  area  will  have  to  set prices above existing levels.
This is an extract from CBRE's Bangkok Residential MarketView Q4 2012.  To read the full document please click here.
Read the original post:
Bangkok Luxury Residential launch in Sukhumvit area avg. at THB 200,000/sq.m. Q4 2012
How COVID-19 regulations are changing landlord-tenant dynamics
The negotiations are dependent on the circumstances of each landlord and tenant, with landlords attempting to strike a balance between maintaining earnings and supporting tenants through the crisis period to sustain occupancy levels and income over the longer term.
Hastily enacted regulations addressing a fast-unfolding pandemic have introduced a layer of complexity around leases between tenants and landlords.
(more…)
Why 5G is racing ahead in Asia
Hong Kong, Seoul, Sydney, Taipei, Manila, Tokyo and Shenzhen have already introduced 5G networks. In May, Bangkok became the first city in Southeast Asia to roll out a 5G network, while Singapore in August started a six-month trial.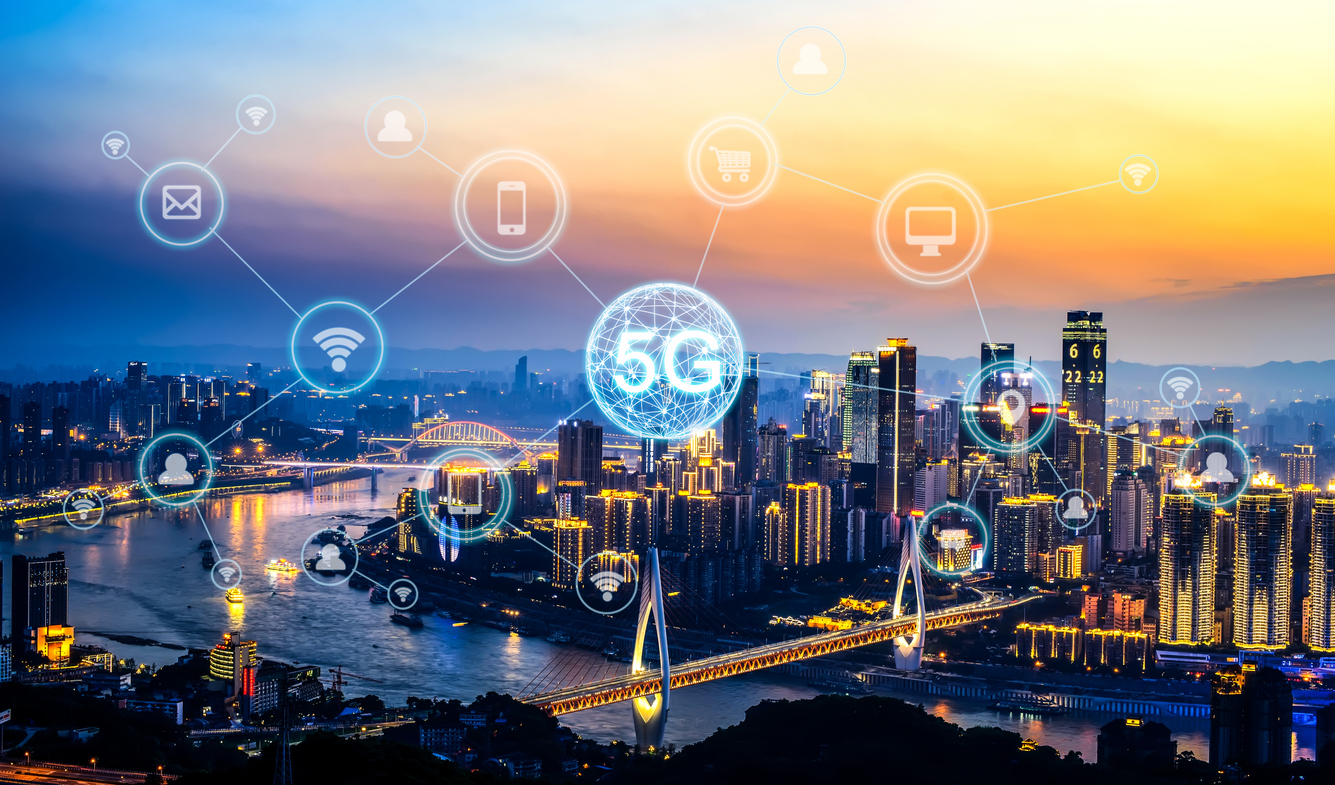 Asia Pacific is leading the charge for the next generation of mobile connectivity. Major cities across the region are rolling out 5G networks this year, which are poised to reshape connectivity and big data with blazing-fast download speeds.
(more…)
Real estate Sustainable development spurred by COVID-19 pandemic
There is an increasing awareness of the environmental impact of real estate: the World Green Building Council suggests that buildings are responsible for upwards of 40% of the world's greenhouse gas emissions.