Eight Thonglor offers Promotions on Junior Penthouses
Promotions worth more than THB7 million are on offer to buyers of one of 10 Junior Penthouses that have been launched at the mixed use Eight Thonglor development in Bangkok.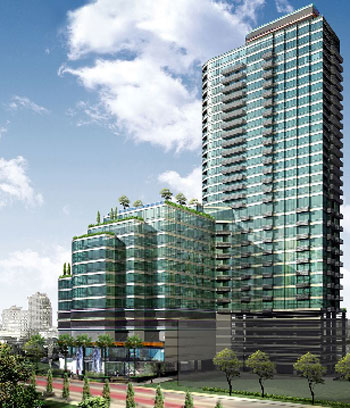 Promotions worth more than THB7 million are on offer to buyers of one of 10 Junior Penthouses that have been launched at the mixed use Eight Thonglor development in Bangkok.
Eight Thonglor Residences is celebrating the launch of its Junior Penthouses with promotions worth more than THB7 million.
Buyers of one of the ten luxury condominiums in central Bangkok will receive gifts such as a Mini Cooper S and the latest Blackberry phone. Concierge services from Quintessentially and a fully-furnished room with THB3 million are also part of the package.
Chollachat Maksupha, Vice President Asset Development and Management for developers Pacific Star International (Thailand), told Property Report: "We are providing a luxury lifestyle that is unrivalled in Bangkok. Residents can see the finished product as well as the 5-star standards of service from Pan Pacific, alongside world class facilities and amenities in a dynamic, up-and-coming community."
The Junior Penthouses, which are now ready for occupation, range in size from 207 square metres to 214 square meters. The company is also offering a further incentive to buyers – THB800,000 of pure gold – during the Property Showcase which will take place at Siam Paragon in Bangkok between January 21-31.
Thailand Real Estate Outlook
Although the current outlook for Thailand property has taken a knock and the current political situation needs to be followed closely by potential Thailand property investors, the country's property market should not be overlooked.
The completion of the Suvarnabhumi-Bangkok International Airport has spurred growth in commercial property markets in eastern Bangkok as well as in the beach resort of Pattaya. Thailand has become even more accessible by air with a wide range if International carriers using Bangkok as a hub. In recent years, there has also been a surge in budge carriers, offering very competitive prices to both local and international destinations.
Compared to 1997 Real estate companies are able to respond much more quickly to changes
The 2008 Thai real estate market is fairly robust. However, any thorough analysis requires detailed supply and demand studies of each specific area. A thorough analysis will indicate the market risks associated with each location. The Impact of 2008 Global Financial Crisis on Thai Real Estate is invevitable. The 2008 US global financial crisis is impacting global financial and real-sector economies devastatingly. Because Thailand is inextricably linked to the global economy, it will also inevitably experience its ill-effects
Any fall in domestic savings will impact Thai Real Estate Market corporate funding and investment. Mortgage loans will be more difficult to obtain : The slowing economy will force Thailand's banks to be more restrictive in their lending practices. Mortgage loans will be more difficult to acquire with rejection rates rising. Lower supply : Responding to slowing market conditions, developers will lower their risks by building fewer homes and reducing supply. New housing supply will also be reduced because developers will have more difficulty obtaining equity, bond and credit market financing because of the global financial crisis. Investors earn income from rentals. If the economy turns bad, rental rates and occupancy rate in Thailand may fall, forcing many investors to become sellers. When speculators and investors become sellers, extra supply is thrown into the market. Demand and supply pressure are exerting negative sentiments on the Thai real estate market in 2008-2009. However, some developers view the situation as an opportunity. Small developers will react immediately to the negative consumer sentiment by reducing new housing construction, providing larger developers an opportunity to gain market share in the Thai real estate market for 2009. Large development companies with strong reputations, strong balance sheets, and higher operational efficiencies will the first to benefit once the market turns around.
How COVID-19 regulations are changing landlord-tenant dynamics
The negotiations are dependent on the circumstances of each landlord and tenant, with landlords attempting to strike a balance between maintaining earnings and supporting tenants through the crisis period to sustain occupancy levels and income over the longer term.
Hastily enacted regulations addressing a fast-unfolding pandemic have introduced a layer of complexity around leases between tenants and landlords.
(more…)
Why 5G is racing ahead in Asia
Hong Kong, Seoul, Sydney, Taipei, Manila, Tokyo and Shenzhen have already introduced 5G networks. In May, Bangkok became the first city in Southeast Asia to roll out a 5G network, while Singapore in August started a six-month trial.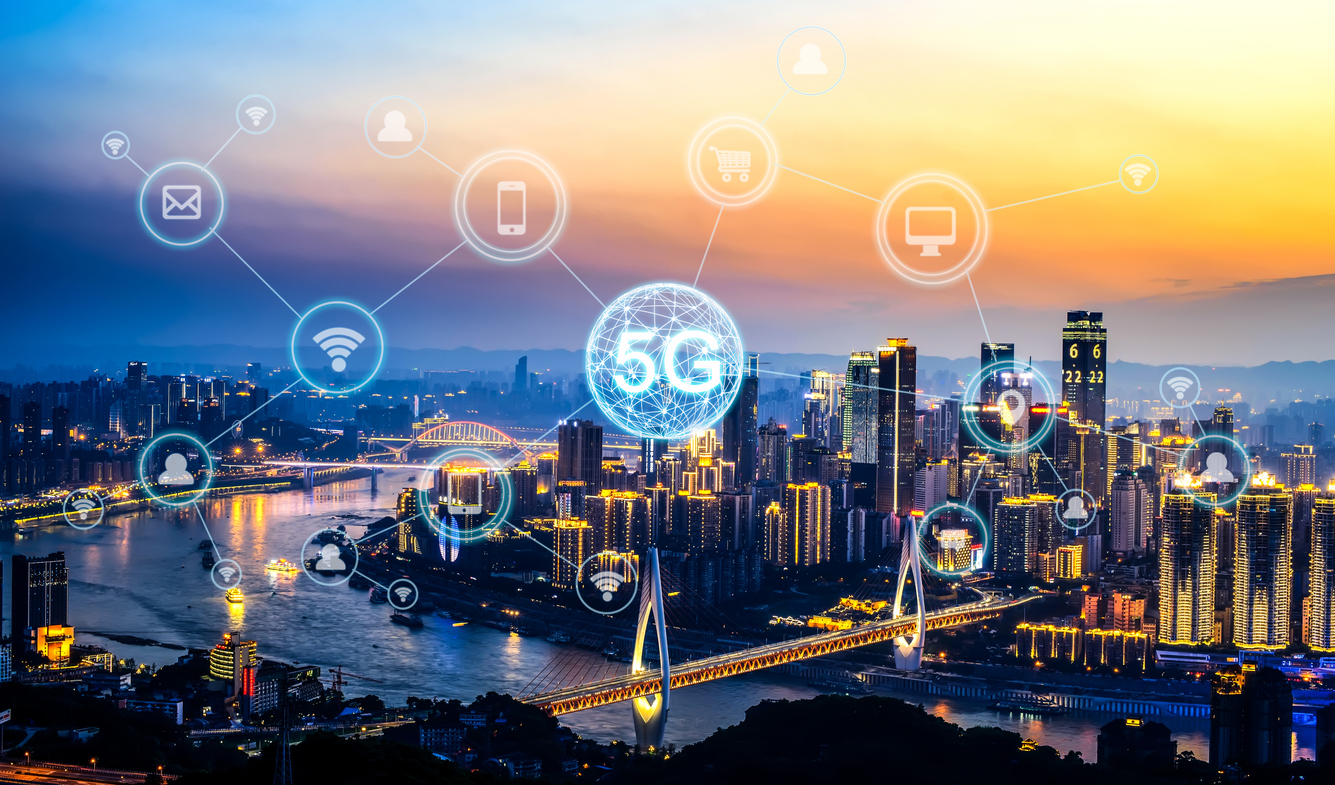 Asia Pacific is leading the charge for the next generation of mobile connectivity. Major cities across the region are rolling out 5G networks this year, which are poised to reshape connectivity and big data with blazing-fast download speeds.
(more…)
Real estate Sustainable development spurred by COVID-19 pandemic
There is an increasing awareness of the environmental impact of real estate: the World Green Building Council suggests that buildings are responsible for upwards of 40% of the world's greenhouse gas emissions.