Thailand Futures Exchange records 31 percent trading volume rise in 2018
Thailand Futures Exchange PCL (TFEX)'s 2018 derivatives trading volume surged 31 percent from the previous year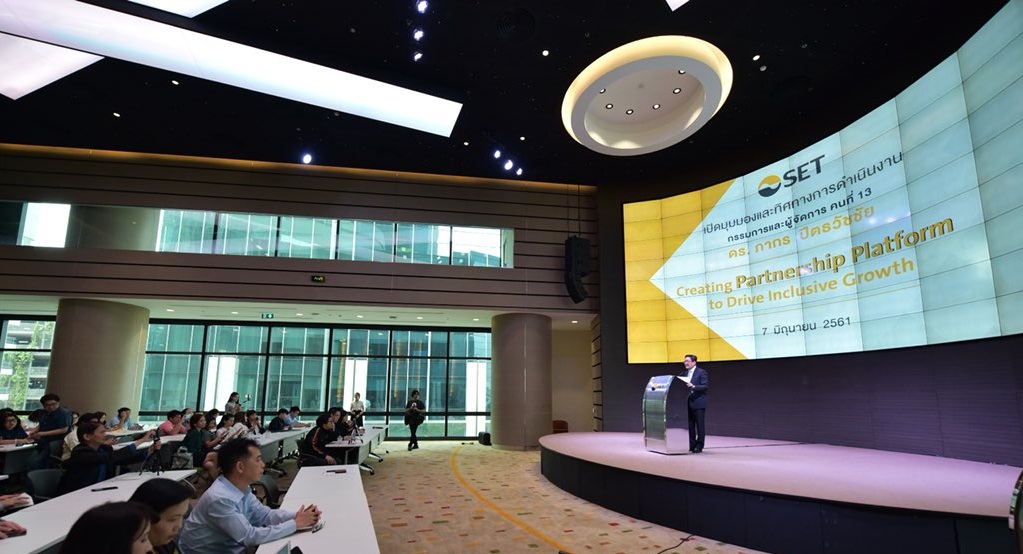 Thailand Futures Exchange gears up for liquidity and quality in 2019 after 31 percent trading volume rise in 2018 and total trading volume surpassed 100 mln contracts in 2018.
Thailand Futures Exchange PCL (TFEX)'s 2018 derivatives trading volume surged 31 percent from the previous year to 104.42 million contracts, with an average of 426,213 contracts per day, while investor trading accounts rose by 21,947.
Daily average volume up 31 pct to 426,213 contracts – Stock Futures and SET50 Futures as key growth drivers
TFEX prioritizes key areas in 2019 ranging from products and services enhancement, investor base expansion in major cities across the country through digital marketing and education, and boosting trading liquidity.
TFEX Managing Director Rinjai Chakornpipat said that in 2018 TFEX recorded growth in both trading volume and investor base.
Stock Futures and SET50 Futures gained the most popularity, dominating 94 percent of the total trading volume in 2018, as investors utilized the products as alternative investment to enhance returns and manage risks amid the volatile stock market in 2018.
Stock futures most active with 53% of trading volume
TFEX's trading accounts at end-2018 rose by 15 percent or 21,947 accounts from a year earlier to 168,506. Overall, Stock Futures was considered the most active in 2018, representing 53 percent of the total trading volume, followed by SET50 Futures at 41 percent, Gold Futures at 4 percent and others making up for 2 percent.
Foreign investors account for 13% of trading volume
According to investor breakdown by trading volume, retail investors accounted for 51 percent, institutional investors at 36 percent, and foreign investors at 13 percent.
At end-2018, the open interest numbered 2,440,223 contracts.
"Last year TFEX has collaborated with members on education and marketing for investors as well as enhanced trading liquidity through market making program. In addition, TFEX rolled out Gold Online Futures; coordinating with clearing house to accept securities as collateral; and promoting cooperation on rubber futures between rubber entrepreneurs and TFEX members,"


TFEX Managing Director Rinjai Chakornpipat
For 2019, TFEX will further enhance its products to better suit investors' demand, and to boost trading liquidity of the existing products, particularly in SET50 Futures, SET50 Options and Stock Futures. In addition, TFEX will explore for daily delivery of Gold-D, enhance USD Futures and RSS3D Futures' delivery services, add more underlying stocks for Equity Futures and explore on extending trading hours of Currency and Gold Futures.
Moreover, TFEX will continue to expand investor base nationwide using digital education to reach boarder groups of investors.
How to Trade the EUR/USD Currency Pair: Professional Tips
The behaviour of the EUR/USD pair is a kind of indicator showing the comparative condition of the US and EU economies. If the US economy steadily grows, and problems arise in the EU, the EUR/USD decreases.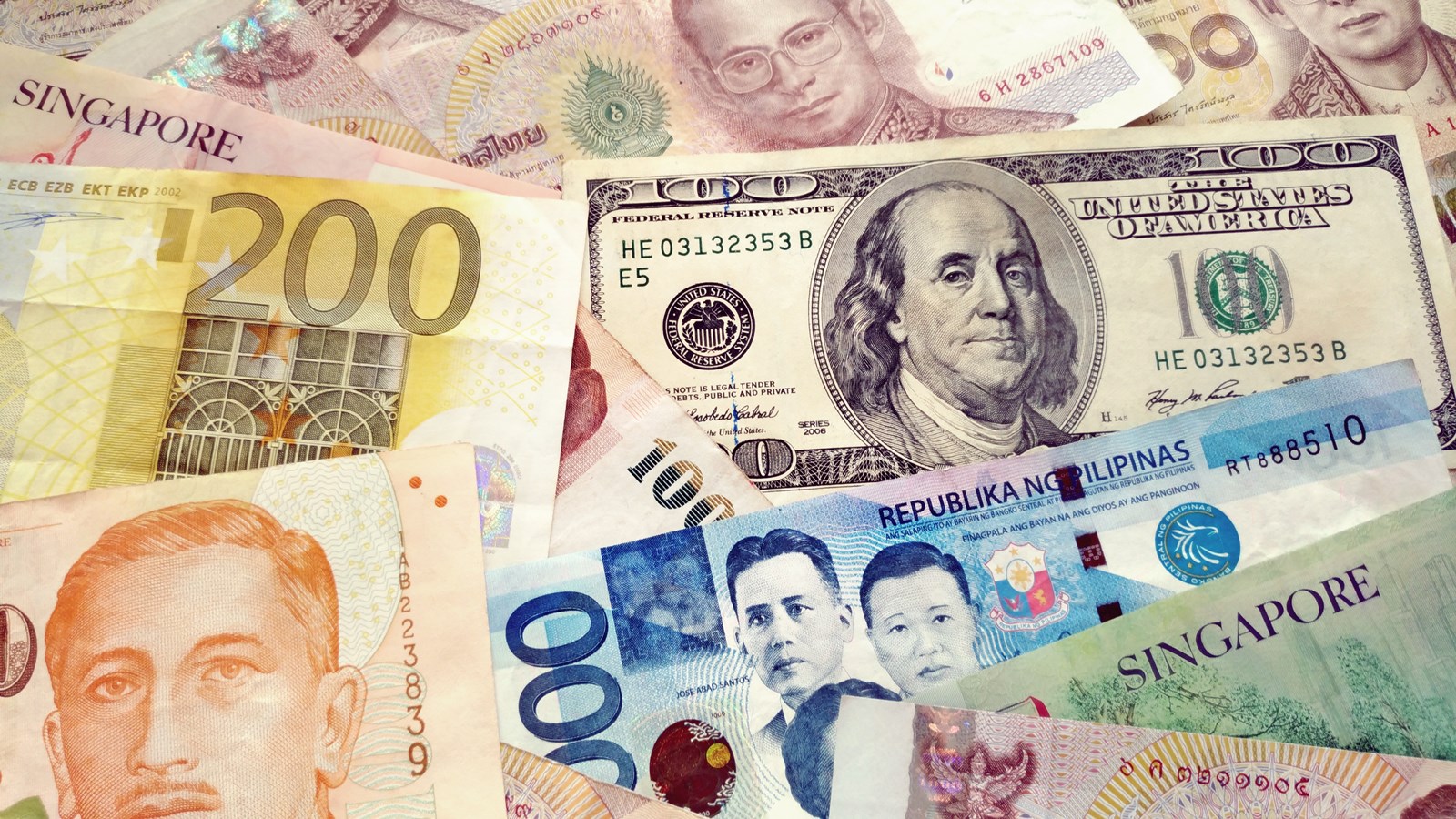 EUR/USD is one of the most popular currency pairs for Forex trading. Since the beginning of trading in 1999, the currency pair has undergone significant changes. For the first two years, the future for the euro was uncertain and the quotation was declining, reaching a minimum of 0.8200.
(more…)
Thailand remains ASEAN's largest Exporter of Vegetables
Currently, the kingdom has FTA agreements with 17 countries, 13 of which no longer levy import duties on Thai vegetables, including China, Hong Kong, Australia, New Zealand, Japan, Chile, Peru and 6 countries in ASEAN.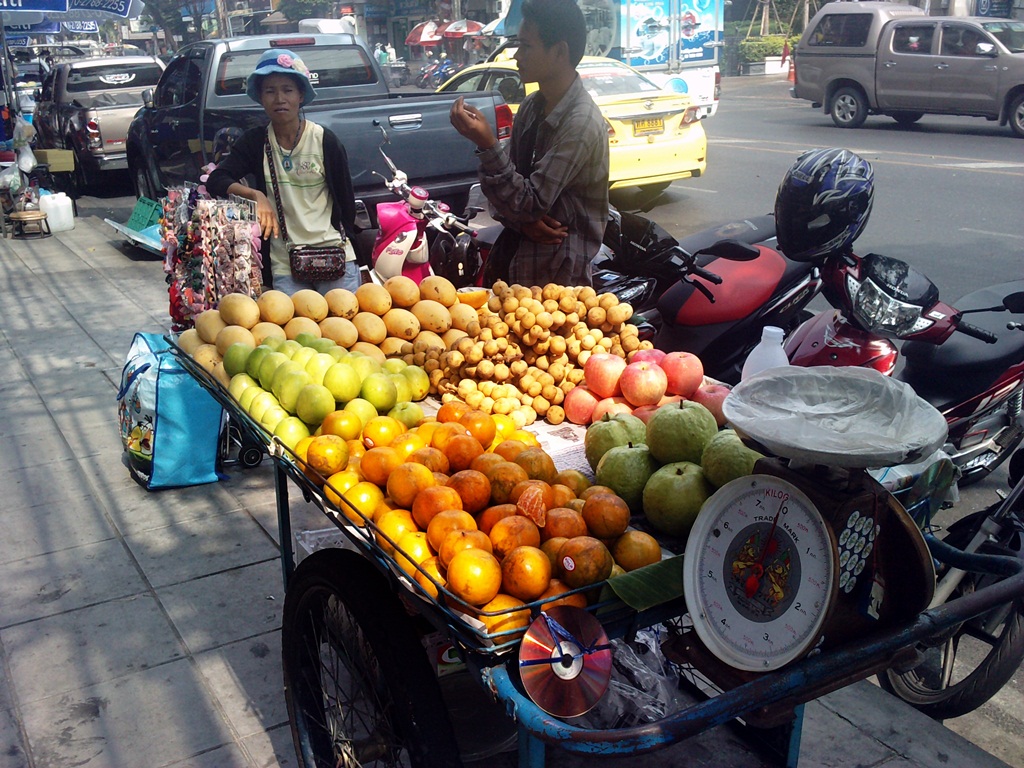 LAMPANG (NNT) – Despite economic stagnation and border closures, due to COVID-19, Thailand remains ASEAN's largest exporter of fresh refrigerated vegetables, while being 14th in the world.
(more…)
Gold rush hits Thailand as prices surge
The value of gold has rocketed by Bt7,000 per baht weight since the beginning of this year, generating returns of over 20 per cent.
People flocked to sell their gold at China town. The Gold Traders Association announced the buying and selling prices of gold has increased by 50 baht to a historic high.
(more…)