Mobile subscriptions outnumber people in the world
According to Ericsson's most recent Mobility Report, the number of mobile subscriptions now outnumbers the world's population.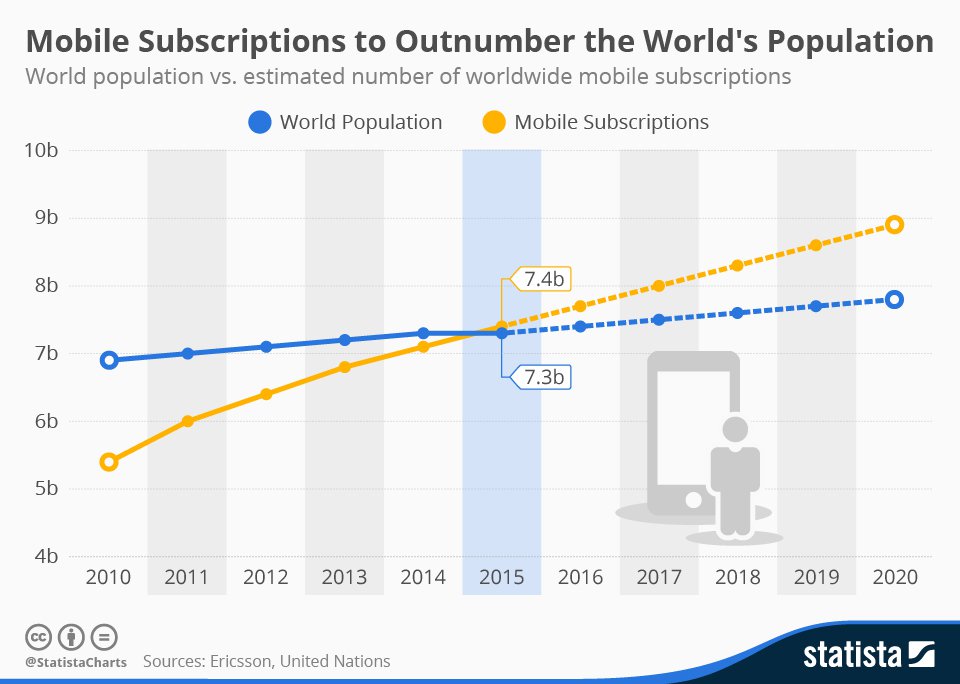 According to Ericsson's most recent Mobility Report, the number of mobile subscriptions now outnumbers the world's population.
According to Ericsson's mobility report, the number of mobile subscriptions stood at 7.3 billion at the end of September and will grow to 7.4 billion by the end of the year.
Meanwhile, the world's population will climb to 7.35 billion by the end of 2015, according to the United Nations.
The fact that many people have multiple active or inactive subscriptions more than makes up for the many people still living without a mobile phone.
Ericsson puts the number of actual subscribers at 4.9 billion, leaving 2.4 billion people disconnected.
Global mobile subscriptions are growing around 5 percent year-on-year.
India grew the most in terms of net additions during the quarter (+13 million), followed by China (+7 million), the US (+6 million), Myanmar (+5 million), and Nigeria (+4 million).
Smartphones accounted for close to 75 percent of all mobile phones sold in Q3 2015, compared to around 70 percent during Q3 2014.
Today around 45 percent of all mobile phone subscriptions are associated with smartphones
compared with around 40 percent in 2014, leaving considerable room for further uptake.
The number of mobile broadband subscriptions is growing globally by around 25 percent year-on-year, increasing by approximately 160 million in Q3 2015 alone.
The number of mobile subscriptions exceeds the population in many countries.
This is largely due to inactive subscriptions and multiple device ownership, e.g. for business and private use, or to optimize pricing by using different operators for different calls (this is common for example in parts of Africa).
In developed markets, users add devices such as tablets.
This means that the number of subscribers is lower than the number of subscriptions – the current figures are around 4.9 billion subscribers versus 7.3 billion subscriptions.
By 2016 the number of smartphone subscriptions will surpass those for basic phones
Smartphones make up the majority of mobile broadband devices today and subscriptions are expected to almost double by 2021. This is due to greater affordability in developing markets such as Asia Pacific, the Middle East, and Africa.
85 percent of all subscriptions will be for mobile broadband by the end of 2021 Mobile broadband subscriptions will reach 7.7 billion globally by 2021.
They account for an overwhelming share of all broadband subscriptions. Mobile broadband will complement fixed broadband in some segments, and will be the dominant mode of access in others.
Leading Mobile App Developer Fourdesire Introduces Fortune City in Thailand
Award-winning Personal Expenses Tracking App Fortune City Launches New Localized Version for Thailand, Aiming to Help Thai Users Keep Their New Year's Resolutions for 2021 and Their Finances Healthy
BANGKOK –  Fourdesire, Taiwan's leading mobile app developer, will release a Thai version of Fortune City, their popular money management app, in Thailand this month.
(more…)
Cyber Risk is the New Threat to Financial Stability
Thailand's digital minister asked experts to help plug gaps in e-commerce security after netizens discovered personal data from more than 13 million accounts up for sale on an underground website.
Many of us take for granted the ability to withdraw money from our bank account, wire it to family in another country, and pay bills online.
(more…)
How COVID-19 has changed online shopping forever
Following the pandemic, more than half of the survey's respondents now shop online more frequently and rely on the internet more for news, health-related information and digital entertainment.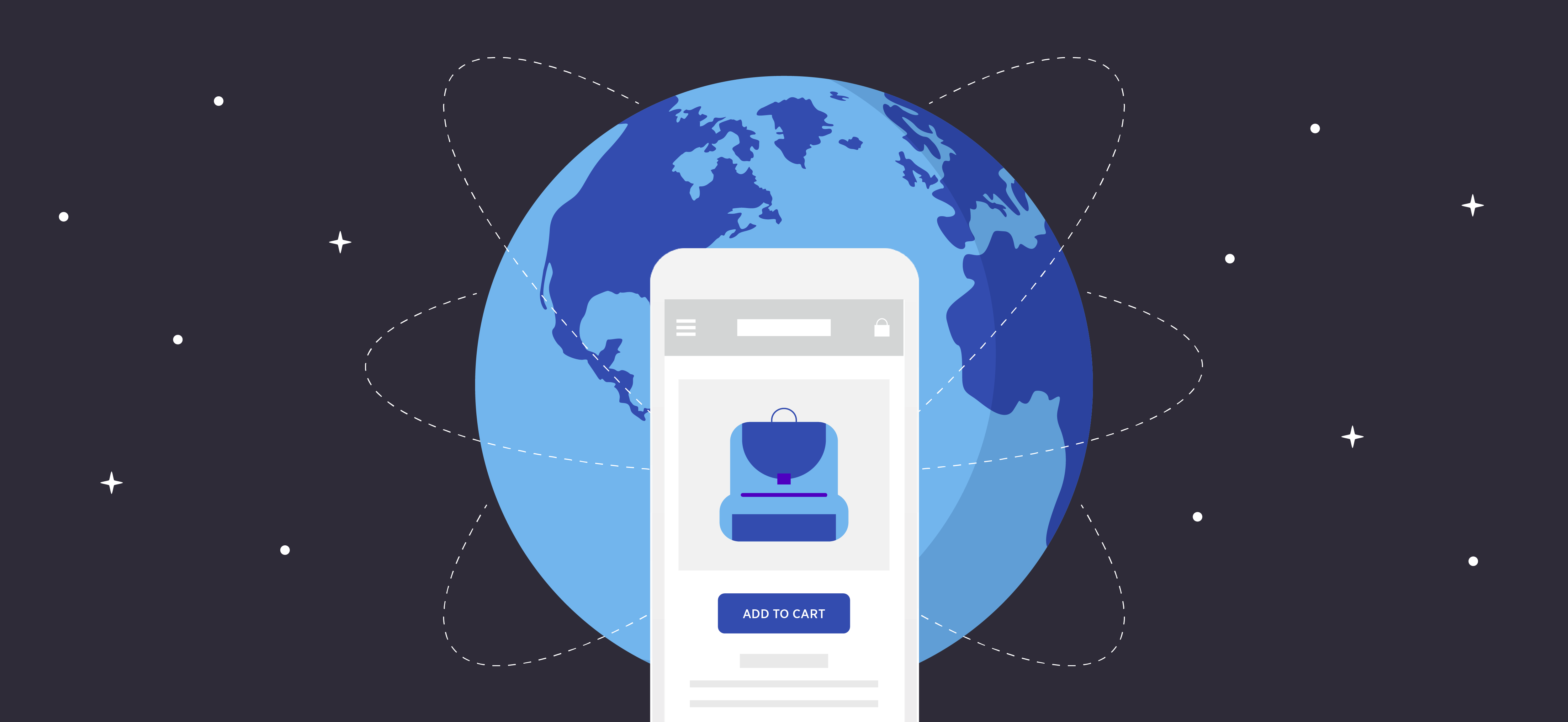 The pandemic has accelerated the shift towards a more digital world and triggered changes in online shopping behaviours that are likely to have lasting effects.
(more…)