How to Choose the Right Ecommerce Software for Your Business
More brands in Southeast Asia are looking to adopt "dot com" strategies for a direct-to-consumer approach to allow them to establish a stronger brand identity,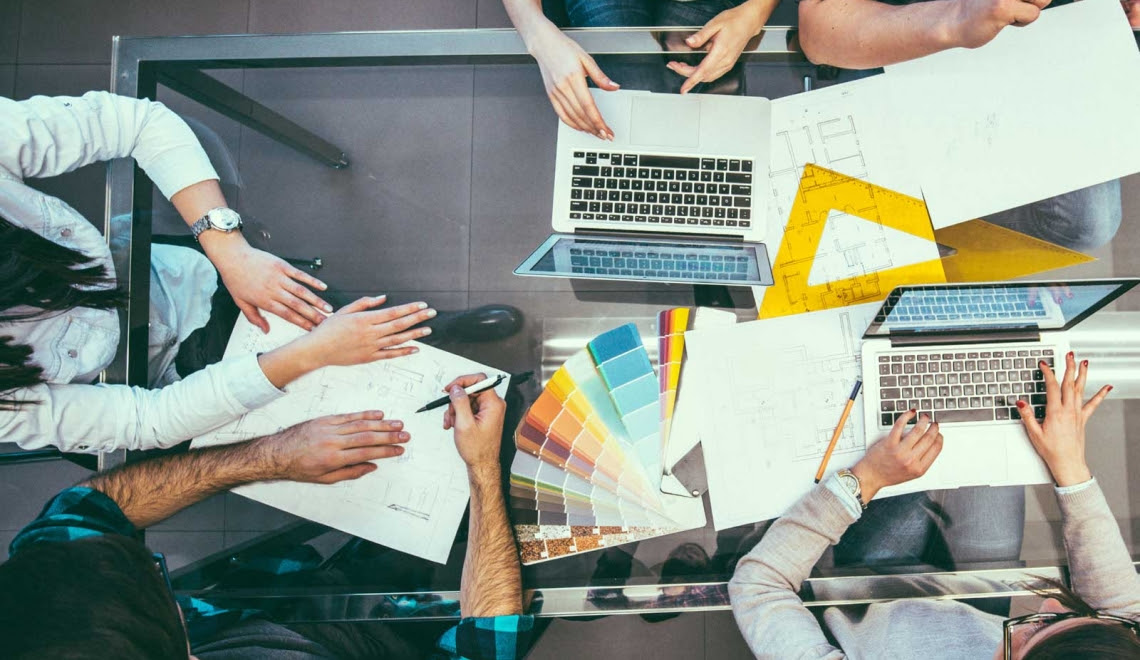 More brands in Southeast Asia are looking to adopt "dot com" strategies for a direct-to-consumer approach. Why? It allows them to establish a stronger brand identity, customize a more personable online experience and obtain customer data to keep optimizing their ecommerce cycle.
But it's not cheap to build a website and with so many software options on the market, how can a brand that is only beginning to go online make an informed decision?
The right technology allows scalability whereas the wrong one will require more maintenance sucking both time and money.
Mandy Arbilo, Senior Project Manager at aCommerce, Southeast Asia's leading ecommerce service provider, share his insights about what brands should take into account when choosing between the two most popular platforms currently on the market, Magento and Commerce Cloud (previously Demandware).
Both enable medium to large brands and retailers to sell products online, but which one is the right fit for your company?
1. Magento
Suitable For: Small-Medium sized business (with GMV of $0-20 million) to global brands, used by Nike and Thai fashion brand CPS Chaps
Magento Community is the free basic version and open-source, pay only for "extensions" (more on this later)
Magento Enterprise starts at $20,000 annual fee (includes abandon cart feature and support)
Compare the two more in-depth here
Estimated Budget: $20,000 – $250,000 depending on added features
Time to Build a Fully Functional Site: 2 to 4 months
Why should you consider Magento?
Magento's software, both Community and Enterprise, is a cost effective solution for brands that want to test their traction online before spending more dollars on a website with all the bells and whistles.
For smaller scale brands, they will most likely use Magento Community as it requires little maintenance and is the most basic and budget friendly software currently on the market.
Theoretically, Magento can accommodate millions of SKUs ,but the software is not optimized enough to handle that much. The more complex your site becomes, the more resources it will require for Magento to maintain an appropriate level of site performance.
The two programs are fundamentally similar with the key difference being the $20,000 annual fee. Another key difference is security – Community does not have highly secure payment bridges whereas the Enterprise version does.
But extensions make a huge difference to what your site will be able to do, regardless of the version.
This is what Magento's core architecture looks like:
By altering parts of Magento's core technology, the basic functions of the website can be changed to provide abetter browsing experience for customers
For example:
If a brand wants to collect a database of customers through a signup on its website, the default criteria would be: name, email address and home address. Adding an extension to the core architecture will allow brands to target a specific audience and create personalized marketing campaigns such as birthday discounts or Facebook re-targeting.
The 'Shop By' column on the left is the product of core modification on Magento where brands can add sub-filters so that customers can narrow the product search.
Key functions & features
Magento Marketplace: 7,500+ extensions that allow brands to enhance the site with i.e. blog section, flash sales tool, product zoom feature, etc. The price of an extension can range from $0 to $20, and over $200
API integration: Magento allows brands to use API to perform 

a

 number of tasks such as integration with the content management system (CMS), customer relationship management system (CRM) or mobile apps
Themes: Magento allows brands to install design layouts to the website without altering the core code files section that could cause errors
Centralized management: Magento allows brands to run multiple stores with one back-end system. This means that 

a

 company can have three brand sites and manage all customers, products and categories from one platform
Pricing system: Magento allows for flexible pricing options that can be used as marketing schemes i.e. buy item #1 and get 50% discount with free shipping, etc.
An example of some available extensions to be purchased or download for free on Magento Marketplace
What are extensions?
Extensions can be likened to apps on Apple's iTunes store. When you have an iPhone, the basic core such as "notes, contacts, camera" are pre-installed. A user usually wants to install extra features to supplement the core offerings to turn their iPhone into for example, a sleep tracker. Extensions have been used by the following companies:
Bangkok among 12 Top E-commerce Cities in Asia
E-commerce is expected to grow strongly in the coming years driven by the increasing number of users of mobile phone and internet, and the good news is the fact that Bangkok's full potential has not been realized yet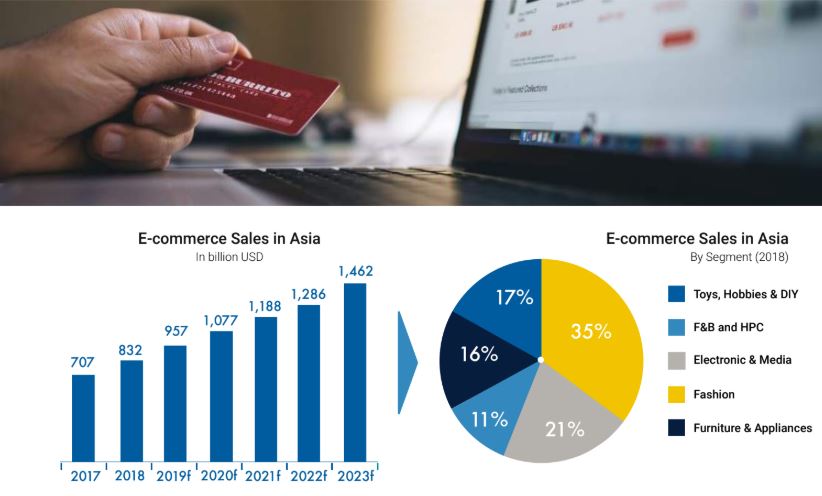 An "e-commerce city" can be defined as an urban city that has interconnected systems that make up an e-commerce ecosystem.
(more…)
Understanding Asia's fast-moving digital ecosystem
in 2017, Asia saw 319 million new mobile connections, compared with just 5 million new mobile connections in Europe over the same time period.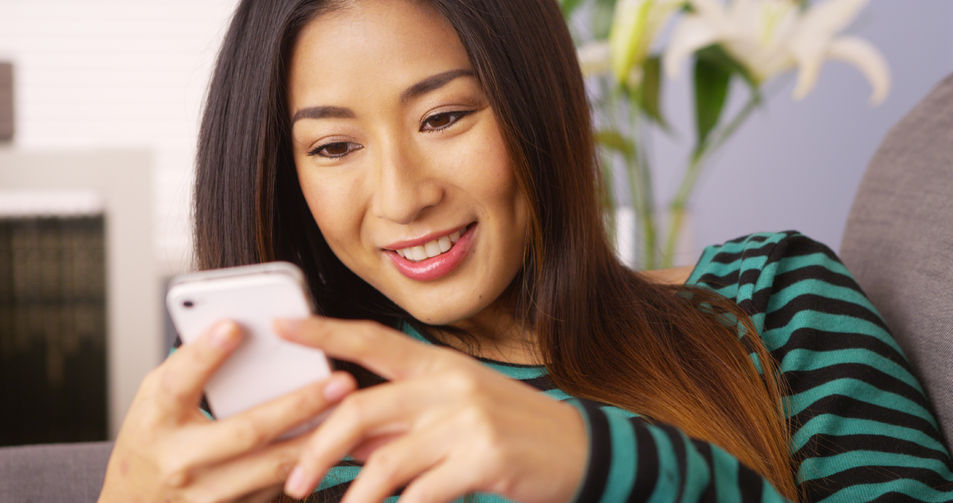 The digital future of Asia is already here. In China, millions of people enter public transportation each day using their smartphones, emerge and pay for their breakfast with WeChat, and use an app to have their lunch delivered a few hours later.
(more…)
Thailand Tech Startup Ecosystem Report 2018
The announcement Eko closing a $20 million Series B funding was the biggest startup deal in Thailand at the end of the year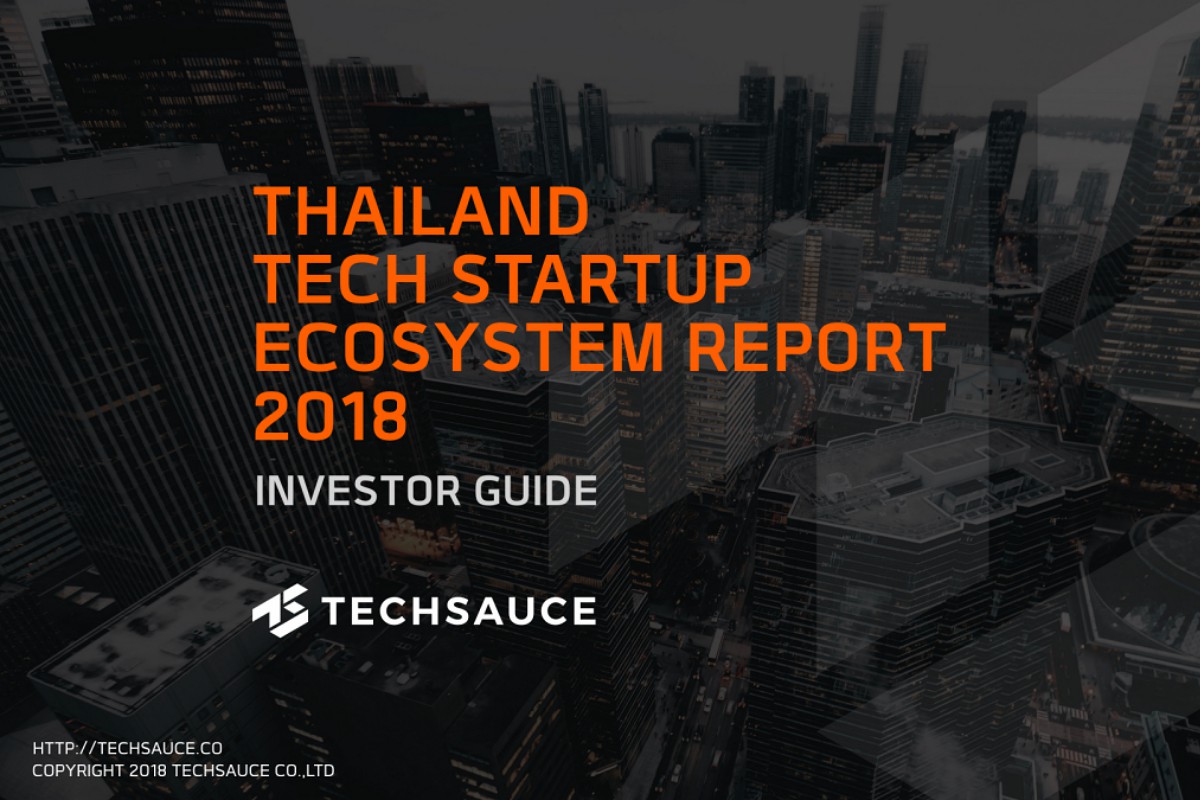 After finishing off 2018, Techsauce has summarized the leading trends in Thailand's ecosystem in the Thailand Tech Startup Ecosystem 2018.
(more…)