5 Highlights from the Southeast Asian ecommerce landscape
In Thailand, around 50% of online shoppers make purchases through a social network – making it the biggest social commerce market in the world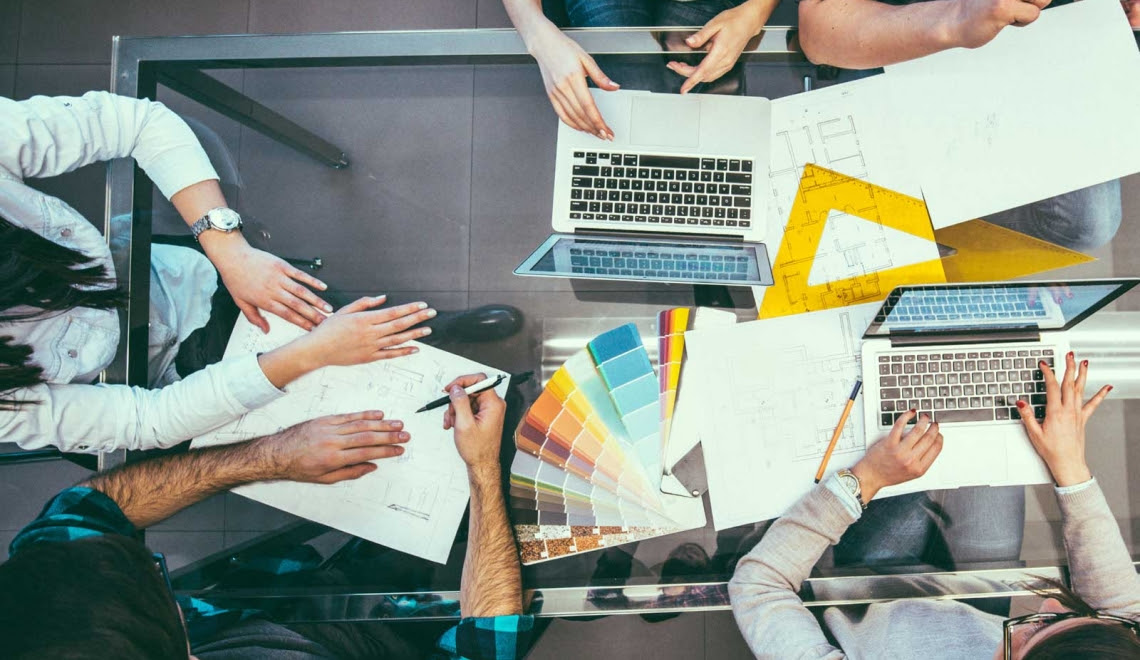 The region of Southeast Asia is a diverse and fragmented landscape having disparate infrastructure and fickle government regulations, making it hard for global brands to find a one-size-fits-all solution to conquer $238 billion in market potential.
However, despite the diversity of each country, there is a common theme apparent for ecommerce in the region as can be gathered in ecommerce landscapes in Indonesia, Thailand, Malaysia, Singapore and the Philippines.
Here's what we have discovered from the Southeast Asian ecommerce landscape in 2016.
1. The domination of Lazada – or soon, Alibaba
One player that has succeeded in making a name for itself in every country across the region is Lazada Group.
In Thailand, around 50% of online shoppers make purchases through a social network – making it the biggest social commerce market in the world
The company, introduced by Samwer Brother's Rocket Internet in 2012, has dominated monthly web traffic by millions in almost every country. Their recent acquisition by Alibaba has only cemented their position of power and plays a key role in Jack Ma's big plan for Southeast Asia.
The only market with local players that puts up a decent fight with the giant is Indonesia. The country has several big players in the B2B2C sector – MatahariMall and Blibli to name a few – backed by big enterprises or conglomerates. But deep pockets is not the only thing that gives these players an upper hand, local knowledge of the market is also a big advantage.
With the looming news of Amazon's expansion into Southeast Asia with Singapore next year, Lazada doesn't seem to be worried as they have the advantage of years of consumer data and its latest acquisition of Redmart is seen as the latest effort to thwart Amazon at its own game.
2. M&A as a strategy to survive
Ecommerce is a long term game. Even with a good business model, companies need to be able to sustain themselves for the marathon before they even have a chance to make profit, let alone reap the other additional benefits of going online.
This year, the region has seen a lot of acquisitions as players attempt to expand market share or make an entrance. This includes the old news of 'Alizada', a $1 billion acquisition that left players in the industry trembling with excitement or the acquisition of Caarly by Carousell to accommodate the growing interest of people looking for cars on the mobile platform.
Some of the acquisitions were done by non-ecommerce players hoping to expand their reach. There is the latest move by K-Fit, a subscription fitness startup, acquiring Groupon in Indonesia and Malaysia; and the exit of Zalora in Thailand and Vietnam to Thailand's conglomerate, Central Group, earlier this year.
With hundreds of players clamoring for a chunk of market share, it's only time before natural selection leaves only the strongest and most committed players in the arena.
3. Payments sector is saturated, but no true problem-solver
Payments is still one of the largest hurdles for ecommerce in the region despite the financing boom for Southeast Asian fintech startups in 2016. Numerous startups are attempting to create a payments product for the sake of 'doing fintech' but aren't addressing fundamental payment issues like a high unbanked population.
All across the region we see players in every market trying to address local financial challenges with little success.
In Thailand, the government's effort to create a cashless society with PromptPay has been halted indefinitely when Government Saving Banks (GSB) ATMs fell victim to the cyber criminal.
Coins.ph in the Philippines is using bitcoin to increase financial inclusion in the country but is still at a nascent stage. In Indonesia, Telcos and even ride-sharing apps are fueling the high-profile race of mobile wallets – no doubt inspired by Alipay's and WeChat early days strategy in China – but not a single e-payment option has become widespread.
Bank transfers and cash-on-delivery (COD) still remain the top two most preferred payment methods and continues to cripple ecommerce.
4. The key to C2C is through mobile
Consumer-to-consumer is estimated to make up at least 30% of ecommerce market share in the region but is tricky to measure because it happens on social channels like Facebook and Instagram and payment typically happens offline.
In Thailand, around 50% of online shoppers make purchases through a social network – making it the biggest social commerce market in the world. Consequently, it has attracted Facebook to make the country its first test base for social commerce payments and Facebook Shop.
This habit of preferring social commerce pushes players to focus on mobile to be able to capture the customer in an already familiar environment. In Singapore, 38% of online shoppers are making purchases…
Understanding Asia's fast-moving digital ecosystem
in 2017, Asia saw 319 million new mobile connections, compared with just 5 million new mobile connections in Europe over the same time period.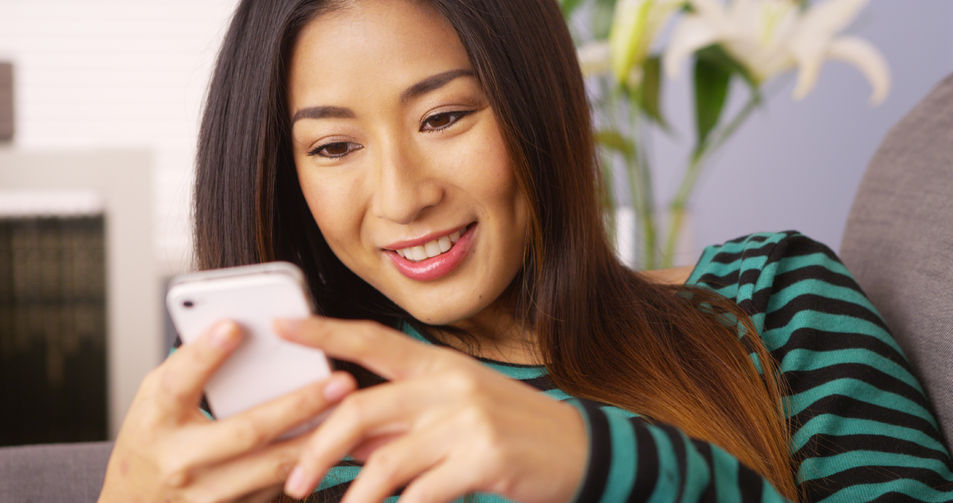 The digital future of Asia is already here. In China, millions of people enter public transportation each day using their smartphones, emerge and pay for their breakfast with WeChat, and use an app to have their lunch delivered a few hours later.
(more…)
Thailand Tech Startup Ecosystem Report 2018
The announcement Eko closing a $20 million Series B funding was the biggest startup deal in Thailand at the end of the year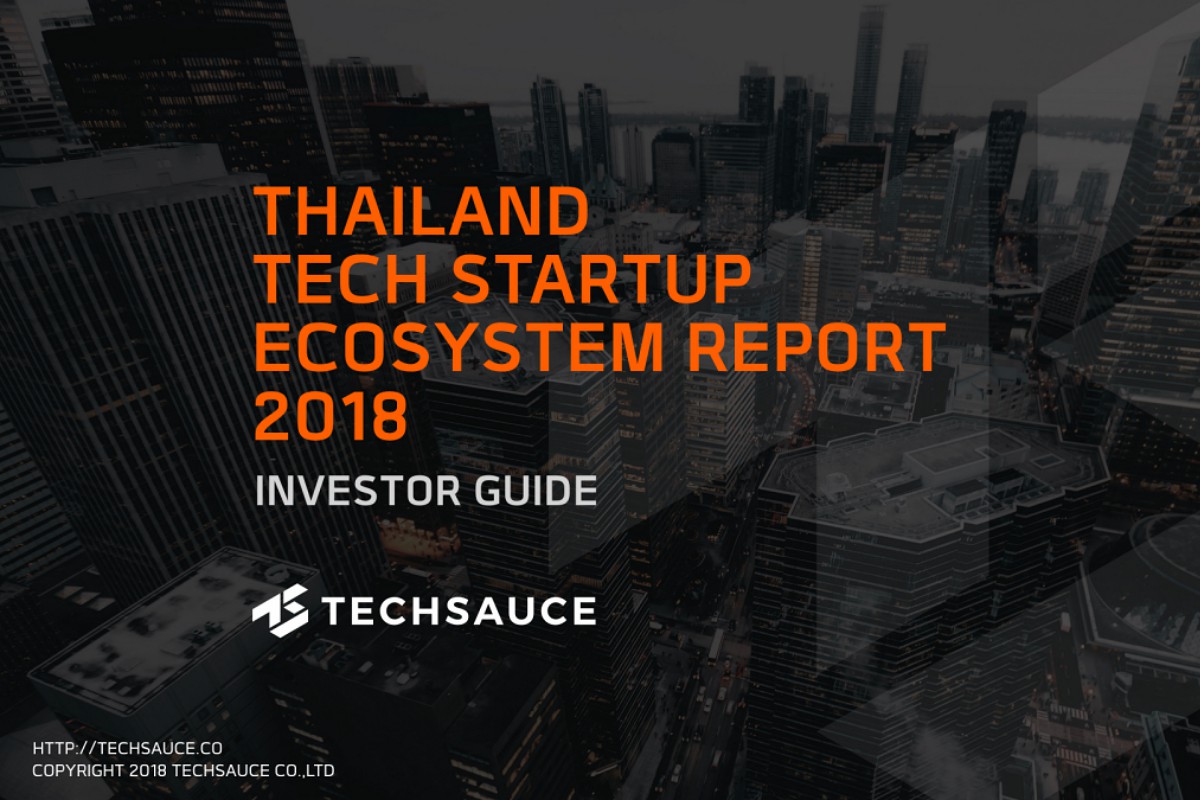 After finishing off 2018, Techsauce has summarized the leading trends in Thailand's ecosystem in the Thailand Tech Startup Ecosystem 2018.
(more…)
Thai e-Commerce Shoots up to 3.2 trillion baht in 2018
Thai e-Commerce grew the most in ASEAN, with a value of 3.2 trillion baht in 2018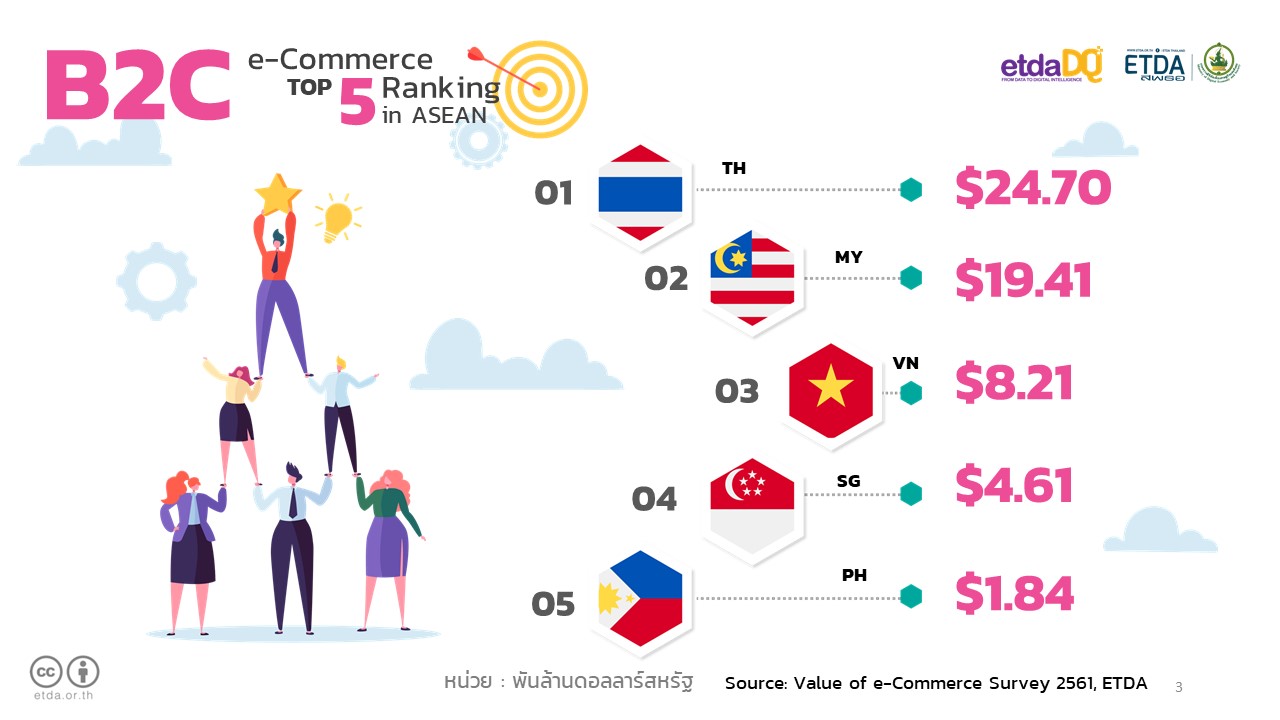 The Ministry of Digital Economy and Society (DE) revealed that Thai e-Commerce grew the most in ASEAN with changes in consumer behaviour in 2018, estimating that the value would shoot up to 3.2 trillion baht.
(more…)