Thailand's tourism industry to reach 15.8 millions visitors
Ministry of Tourism and Sports of Thailand predicted that by the end of 2010, Thailand would have attracted 15.7 million to 15.8 million visitors, earning the country an estimated 19.3 billion dollars in revenues.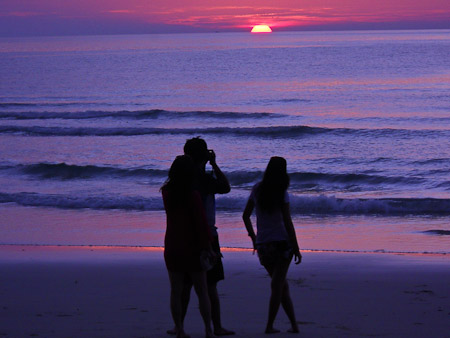 Ministry of Tourism and Sports of Thailand predicted that by the end of 2010, Thailand would have attracted 15.7 million to 15.8 million visitors, earning the country an estimated 19.3 billion dollars in revenues.
According to preliminary data from the Ministry of Tourism and Sports, international tourist arrivals in January to November rose to 14 million.
The Tourism Authority of Thailand projects that annual tourist arrivals for 2010 will be about 15.8 million, an increase of 12% from the 14 million visitors who visited  Thailand in 2009 .
The details of visitor arrival trends in January – November 2010:
EAST ASIA: Arrivals grew by 15.14% to 7.17 million. Arrivals from Malaysia, China, and Korea were up strongly though arrivals from Japan have slightly declined. Overall growth from the region is expected to remain strong, especially to popular Thai beach resorts.
EUROPE: Arrivals grew by 8.15% to 3.8 million. Countries that reported higher than 5% growth were Denmark, France, Germany, Norway, Russia, and Eastern Europe. Markets that did not do so well are UK, Sweden, the Netherlands, Italy, Ireland, Finland, and Belgium due to poor economic conditions.
THE AMERICAS: Arrivals grew by a fractional 0.18% to 758,902 due to the economic conditions. The main market, the US, declined by -1.40% to 549,722. Arrivals from Canada were down -0.92%. However, arrivals from Brazil returned to strong positive growth (16.76%).
SOUTH ASIA: Arrivals surged by a strong 22.78% to 903,663 with all markets doing well, except Pakistan which has been affected by flooding and domestic political issues. India, however, has become a primary market with arrivals up by 26.31% to 690,374, making it the region's fastest growing market. Thailand is receiving increasing attention in the Indian market, especially among tour groups and niche-market segments; such as, wedding and honeymoon, and film-making. This market is projected to show continued growth in 2011.
The Tourism Authority of Thailand (TAT) will look more toward emerging markets next year, particularly Indonesia, Brazil and Argentina after seeing large potential in these countries.
TAT governor Suraphon Svetasreni said emerging economies would expand more next year on the back of an expected slowdown in the European and US markets.
For the Indian market, honeymoons and wedding groups remain an interesting market. In the first 10 months, arrivals from India numbered 604,942, up 22.3% year-on-year, while arrivals from China rose 49% to 885,301.
At the same time, arrivals from Brazil totaled 16,010, up by 13.7%, while Argentinians numbered 8,161, up 35%. The TAT believes figures for both countries will rise dramatically next year.
Thailand's Suvarnabhumi Airport has officially launched its Airport Link and check-in service from downtown Makkasan station.
Permanent Secretary for Transport Supoj Saplom said that while the service is now fully operational, passenger fares will be raised and only three airlines are currently using the train check-in services.
Airlines wishing to join THAI Airlines, Bangkok Airways and Lufthansa, in operating a check-in service on the train, can contact the State Railway of Thailand (SRT) to apply, according to Mr Saplom.
The Airport rail link has been trialling since August of last year with discounted fares for travellers, although check-in downtown has only become available in the New Year.
Two lines operate on the new Airport Link, a City Line (30 mins one-way) and an Express Line (15 mins one-way).
Thailand eases travel restrictions for 56 countries
Tourists from 56 countries including Australia, United Kingdom, France, Sweden, Switzerland, and the United States can now travel to Thailand without visas.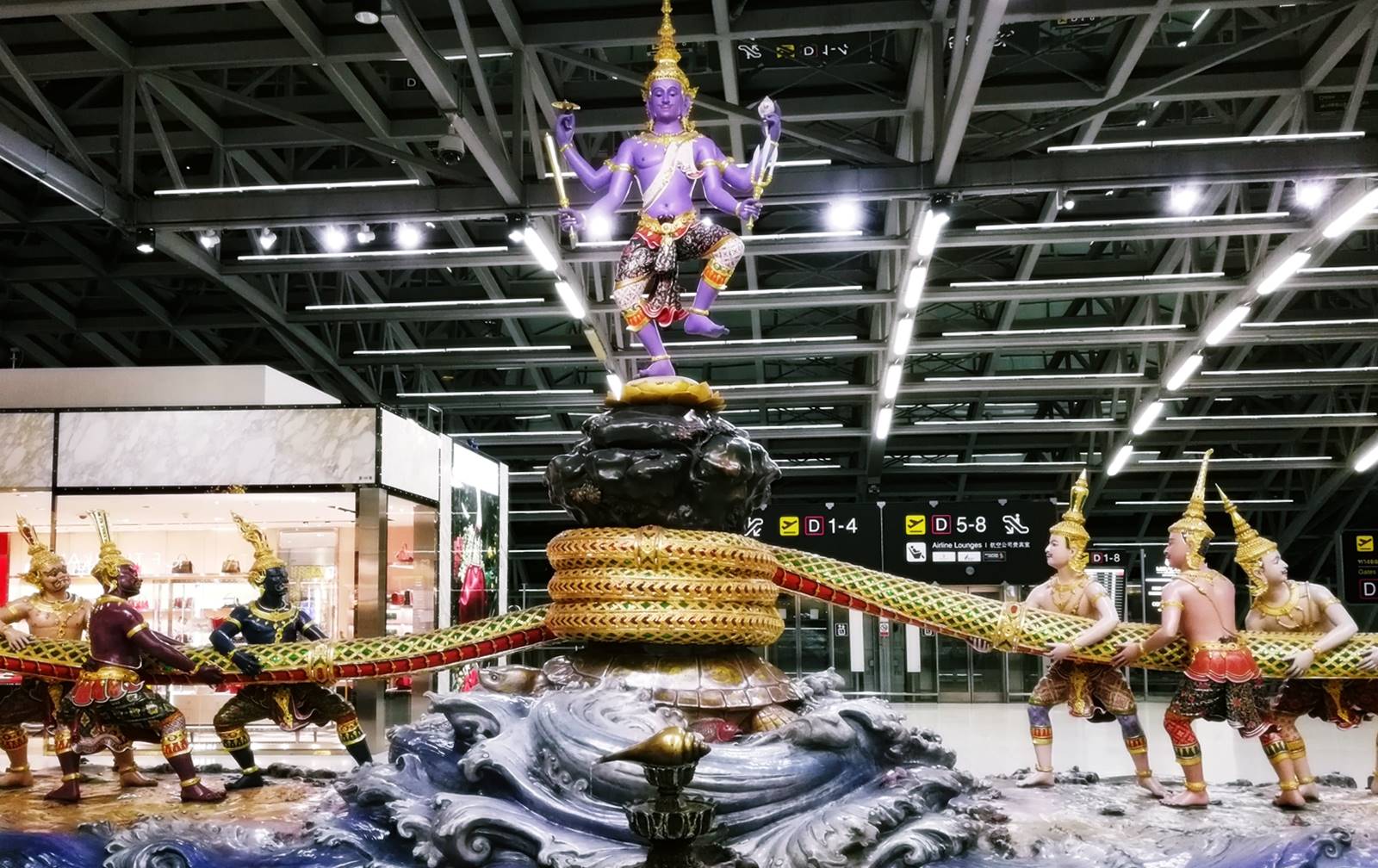 The Thai government is easing travel restrictions for citizens from 56 countries to help the country's pandemic-hit tourism industry recover, but foreign visitors are still required to undergo a mandatory 14 days hotel quarantine.
(more…)
TAT Launches "Single Journey" Tours encouraging Single people to travel domestically
The Tourism Authority of Thailand (TAT) has launched a special tourism program, the "Single Journey" promoting nine programs that are suitable for single people.
The Tourism Authority of Thailand (TAT) together with Thai Smile Airways, leading online travel and lifestyle platform Drive Digital, and application Tinder have launched a collection of new 'Single Journey' tours around Thailand specifically designed for the single traveller.
(more…)
TAT & Locanation launch new hotel bookings platform touting "Quarantine Paradise"
One-stop solution provides foreign visitors to Thailand with world-class information and direct ASQ hotel bookings for quarantine and control convenience
The Tourism Authority of Thailand (TAT) and Thailand-based Locanation Company Limited jointly launch the newly-developed asq.locanation.com website under the 'ASQ Paradise' project to provide arriving foreign visitors with world-class information regarding standards for quarantine and control at Alternative State Quarantine (ASQ) hotels located around Thailand.
(more…)