Indigo to open first resort in Phuket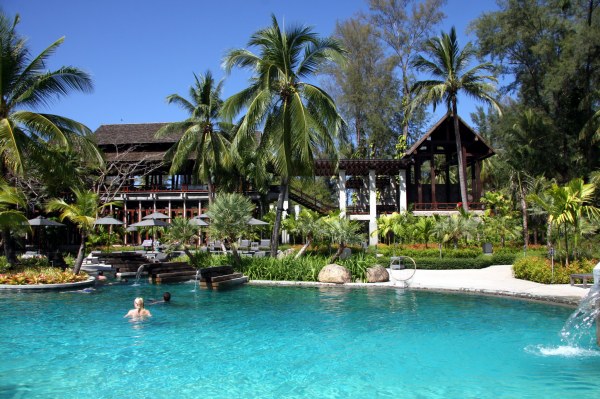 Hotel Indigo, the industry's first branded boutique hotel, today announced it will open in Phuket, Thailand. This is Hotel Indigo's second development in Thailand and the first boutique in a resort destination globally. The upscale Hotel Indigo boutique brand is part of InterContinental Hotels Group (IHG), who will manage the resort on behalf of owner and operator, Tiansin Property Development Co., Ltd.
Conveniently situated only 15 minutes away from the Phuket International Airport, the new resort will be built at the northern end of the island on Nai Thon Beach, one of the few remaining tranquil and natural environments. Boasting beachfront access to one of the best beaches available, guests will enjoy crystal clear waters while relaxing amidst the exclusivity and privacy the location offers. Hotel Indigo Phuket Naithon Beach Resort is expected to open 1 June, 2014.
"Globally, we are aggressively expanding Hotel Indigo's distribution – our focus is on bringing our newest and fast growing Hotel Indigo brand into markets where there is demand, with current developments in key cities like New York, Hong Kong and Bangkok, where the first Hotel Indigo in Thailand will be located. The favourable business environment in Phuket, one of our key resorts markets in the region, makes this an ideal partnership with Tiansin Property Development Co., Ltd." shared Jan Smits, Managing Director of IHG Asia Australasia.
He continued, "Nai Thon beach is a beautiful neighbourhood that reflects a different side of Phuket most tourists are not exposed to. We have no doubt that Hotel Indigo Phuket Naithon Beach Resort, through its personal service and design influenced by local surroundings, will offer visitors a distinctive resort experience."
Hotel Indigo pioneers a new concept targeting upscale travellers who seek a unique lodging experience. Each hotel is inspired by its local neighbourhood and aims to represent its culture, character and history. Hotel Indigo Phuket Naithon Beach Resort will be a low-rise development housing 120 rooms and 15 villas, with a comprehensive list of facilities such as an all-day dining restaurant and bar, swimming pool and spa. Incorporating local art, materials and fabrics throughout the space, the resort will be stylish, yet refreshingly local.
Mr. Boonsin Ekphaiboon, Managing Director of Tiansin Property Development Co., Ltd. said, "The Hotel Indigo brand gives us an opportunity to present what will be an appealing option to first-time visitors and at the same time, something fresh and different even to tourists who are Phuket regulars. With its distinct design concept supported by the reliability of IHG's management system, we are confident in the business potential of Hotel Indigo Phuket Naithon Beach Resort."
Established in 2004, Hotel Indigo offers guests the individuality and intimate service associated with boutique hotels, paired with consistency and peace of mind they get from staying with the world's largest hotel group. No two properties are the same anywhere in the world, ensuring guests receive a different experience every time they stay.
Globally, there are 38 Hotel Indigos and the brand continues to expand in major cities such as Madrid, Vancouver, Mexico City, Glasgow and Liverpool. In Asia Pacific, Hotel Indigo made its debut late last year with the impressive Hotel Indigo Shanghai on the Bund, and will soon see openings in Taipei and Bangkok, amongst others.
To find out more Hotel Indigo, please visit: http://www.hotelindigo.com
InterContinental Hotels Group (IHG) [LON:IHG, NYSE:IHG (ADRs)] is the world's largest hotel group by number of rooms. IHG franchises, leases, manages or owns, through various subsidiaries, over 4,400 hotels and more than 640,000 guest rooms in 100 countries and territories around the world. The Group owns a portfolio of well recognized and respected hotel brands including InterContinental® Hotels & Resorts, Hotel Indigo®, Crowne Plaza® Hotels & Resorts, Holiday Inn® Hotels and Resorts, Holiday Inn Express®, Staybridge Suites® and Candlewood Suites® and also manages the world's largest hotel loyalty program, Priority Club® Rewards with 56 million members worldwide.
IHG has almost 1,300 hotels in its development pipeline, which is expected to create 160,000 jobs worldwide over the next few years.
InterContinental Hotels Group PLC is the Group's holding company and is incorporated in Great Britain and registered in England and Wales.
Hotel Indigo expansion continues with new development in Phuket.
Thailand eases travel restrictions for 56 countries
Tourists from 56 countries including Australia, United Kingdom, France, Sweden, Switzerland, and the United States can now travel to Thailand without visas.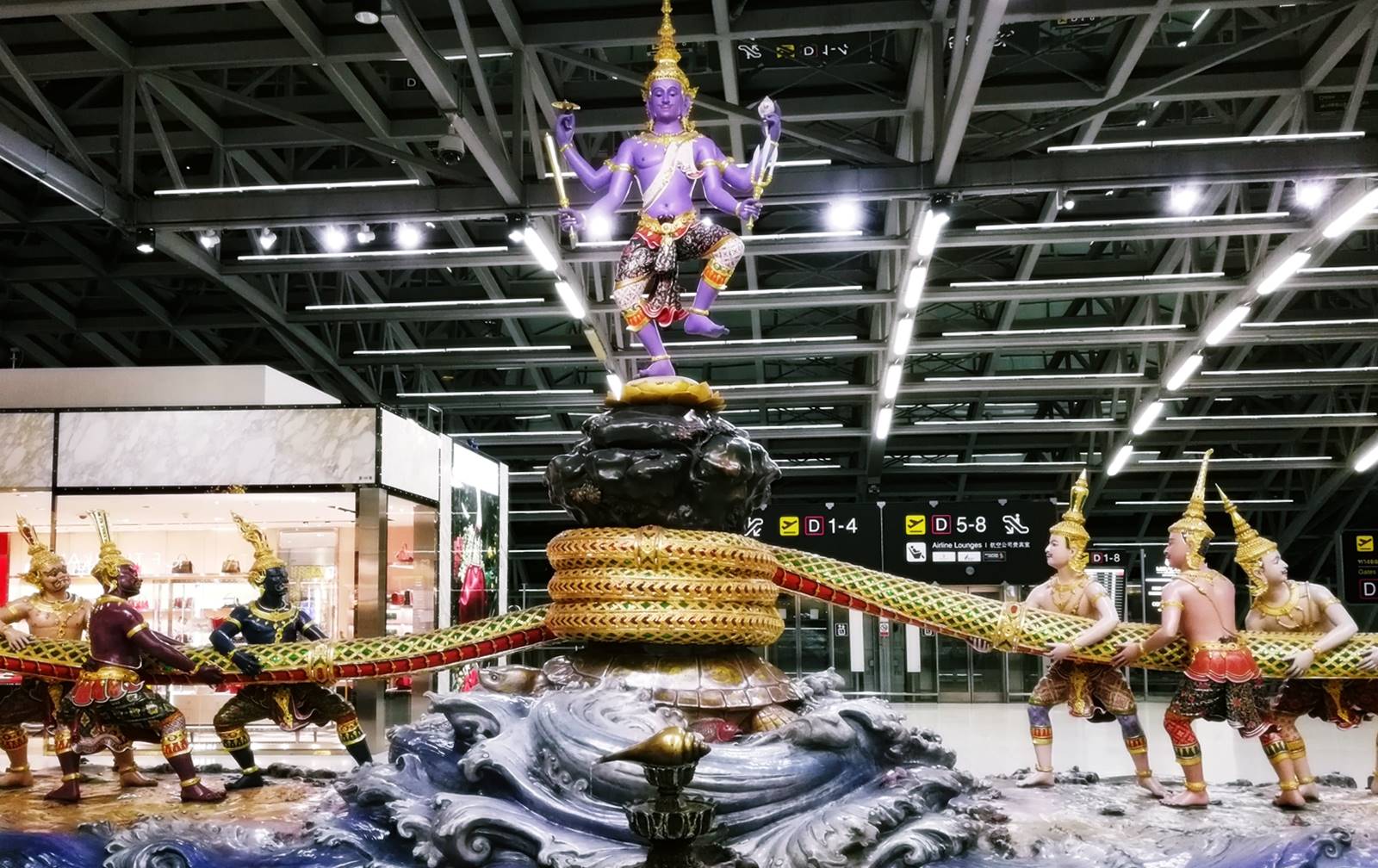 The Thai government is easing travel restrictions for citizens from 56 countries to help the country's pandemic-hit tourism industry recover, but foreign visitors are still required to undergo a mandatory 14 days hotel quarantine.
(more…)
TAT Launches "Single Journey" Tours encouraging Single people to travel domestically
The Tourism Authority of Thailand (TAT) has launched a special tourism program, the "Single Journey" promoting nine programs that are suitable for single people.
The Tourism Authority of Thailand (TAT) together with Thai Smile Airways, leading online travel and lifestyle platform Drive Digital, and application Tinder have launched a collection of new 'Single Journey' tours around Thailand specifically designed for the single traveller.
(more…)
TAT & Locanation launch new hotel bookings platform touting "Quarantine Paradise"
One-stop solution provides foreign visitors to Thailand with world-class information and direct ASQ hotel bookings for quarantine and control convenience
The Tourism Authority of Thailand (TAT) and Thailand-based Locanation Company Limited jointly launch the newly-developed asq.locanation.com website under the 'ASQ Paradise' project to provide arriving foreign visitors with world-class information regarding standards for quarantine and control at Alternative State Quarantine (ASQ) hotels located around Thailand.
(more…)